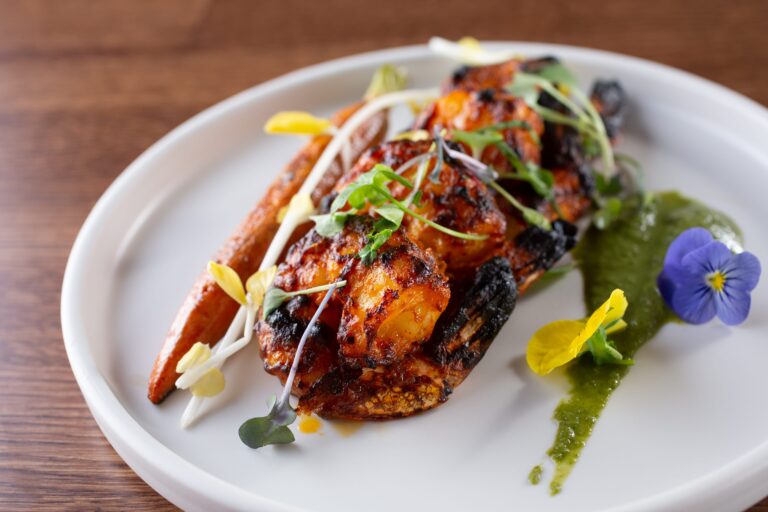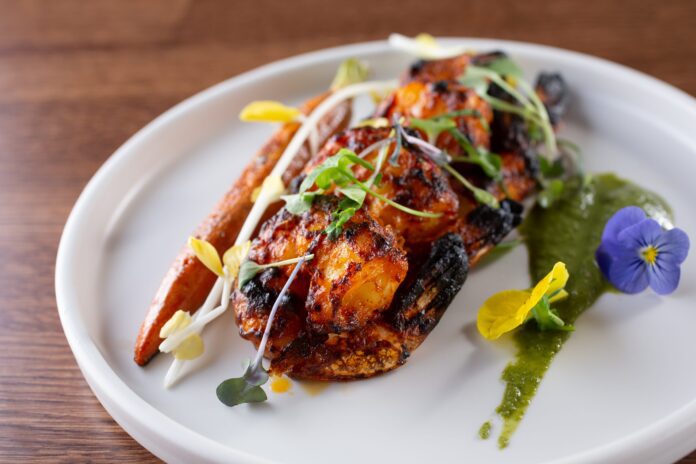 Culver City is getting a modern take on Indian food and an innovative new cocktail menu with Arth Bar + Kitchen.
A journey on its own pioneering a new movement of modern Indian cuisine, Arth Bar + Kitchen introduces Indian fare in a completely new way. With its contemporary atmosphere, eclectic dishes and innovative cocktails,
Arth Bar + Kitchen officially opens on Thursday, July 8th, 2021, right in the heart of Culver City!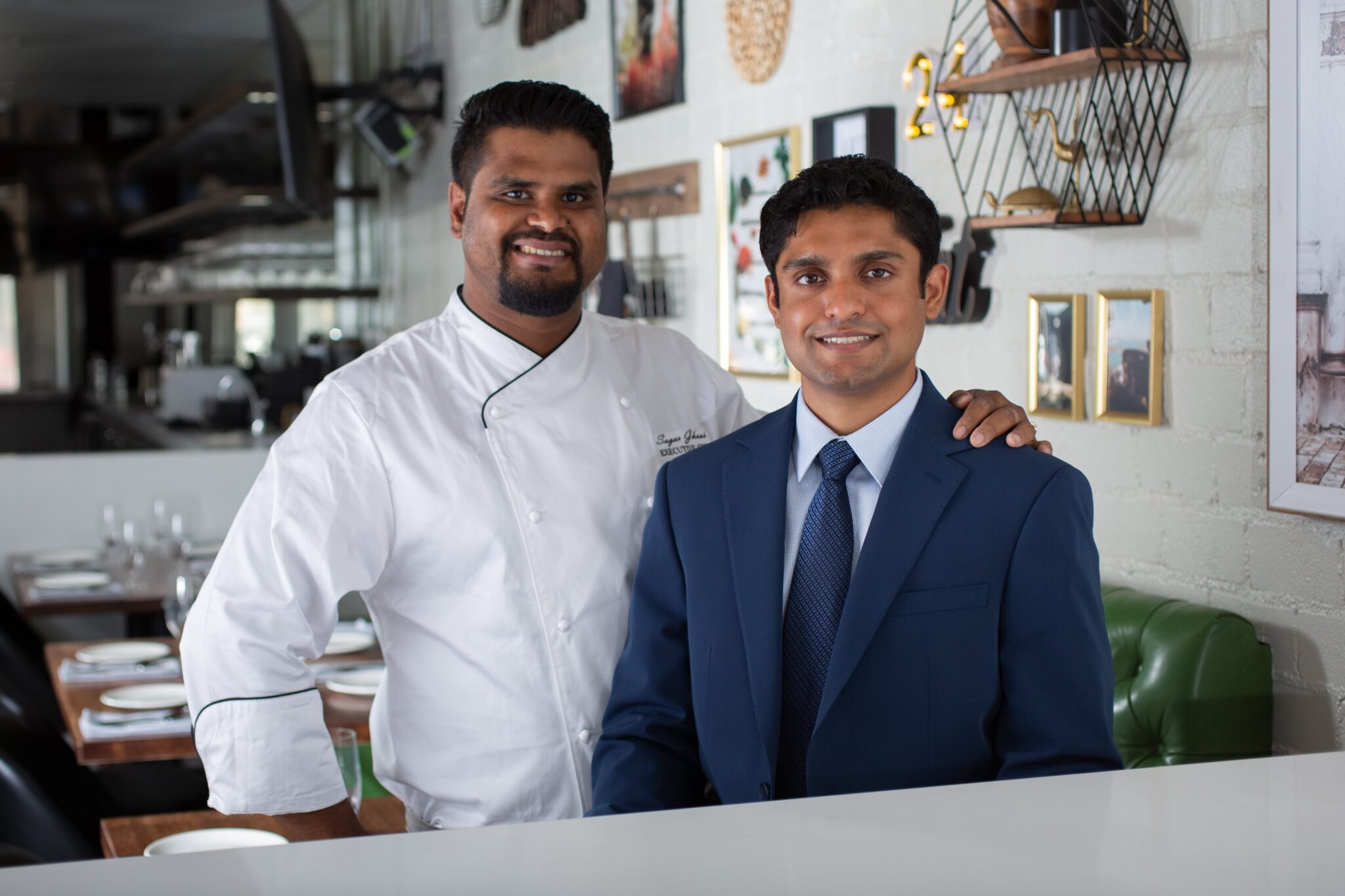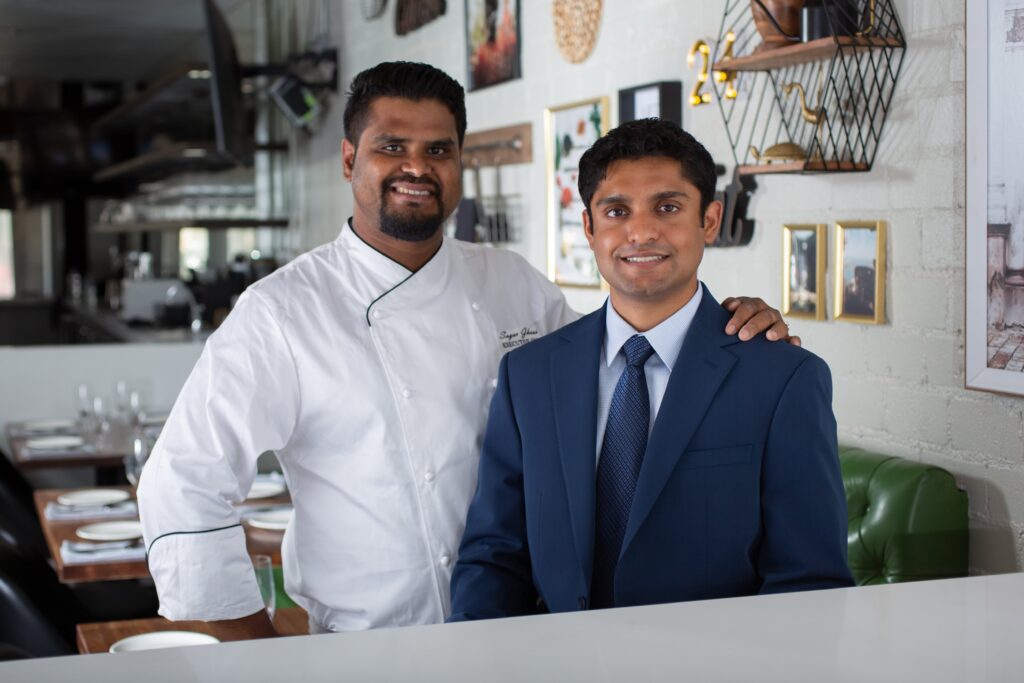 An engineer by trade, but with an entrepreneurial spirit is how Mihir Lad came to be the Founder & Partner of Arth Bar + Kitchen.
---
Advertisement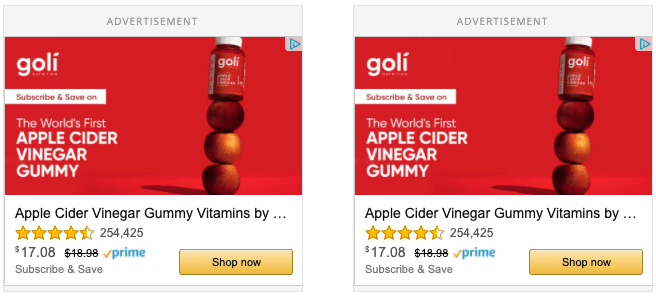 ---
Lad had greater ambitions outside of the aerospace industry and found his passion in the hospitality industry.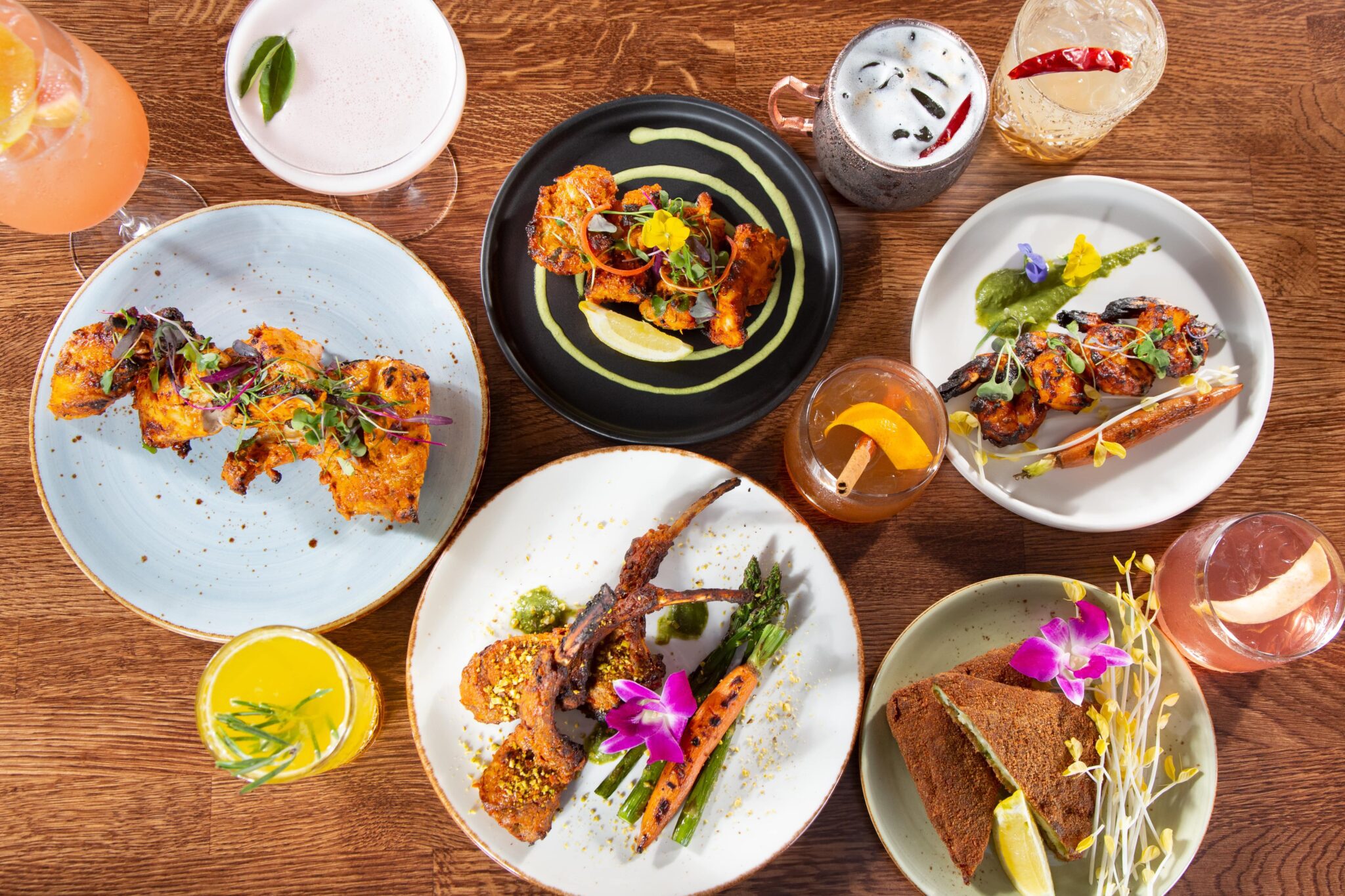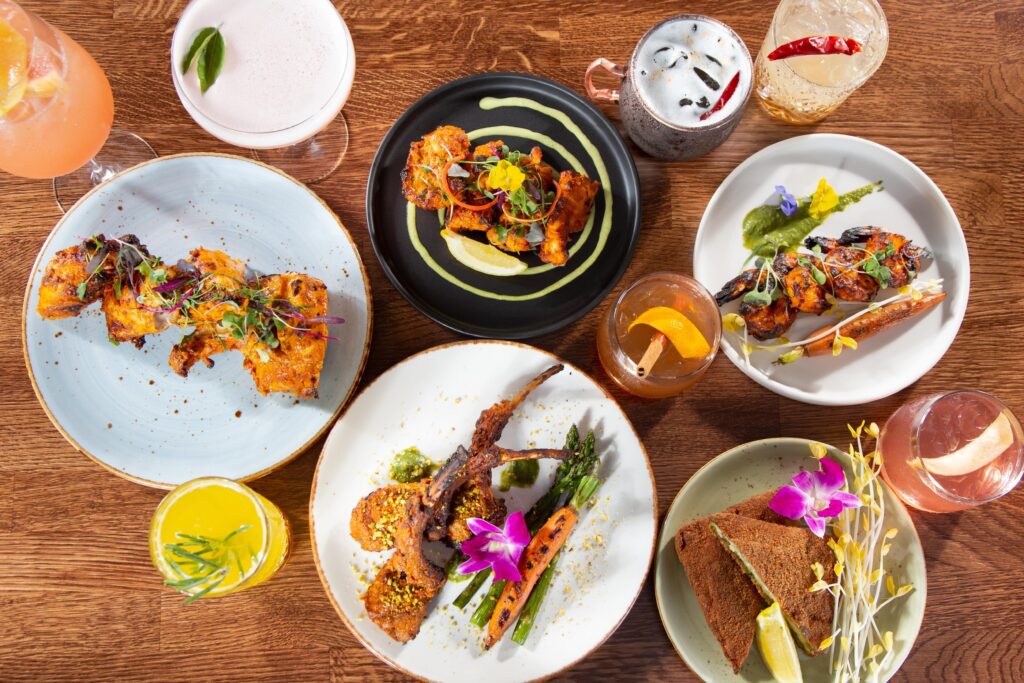 He dedicated time observing and studying how a restaurant's life begins in the kitchen and flows all throughout the front of house while fully immersing himself into every area of the restaurant from: assembling a full restaurant team, analyzing concepts and their potential impacts on the business, and bringing creative ideas to life to perfectly compliment Arth Bar + Kitchen's contemporary cuisine and bona fide hospitality.
---
Related:
Hungry?  Southern California's Burger Week returns with dozens of options
---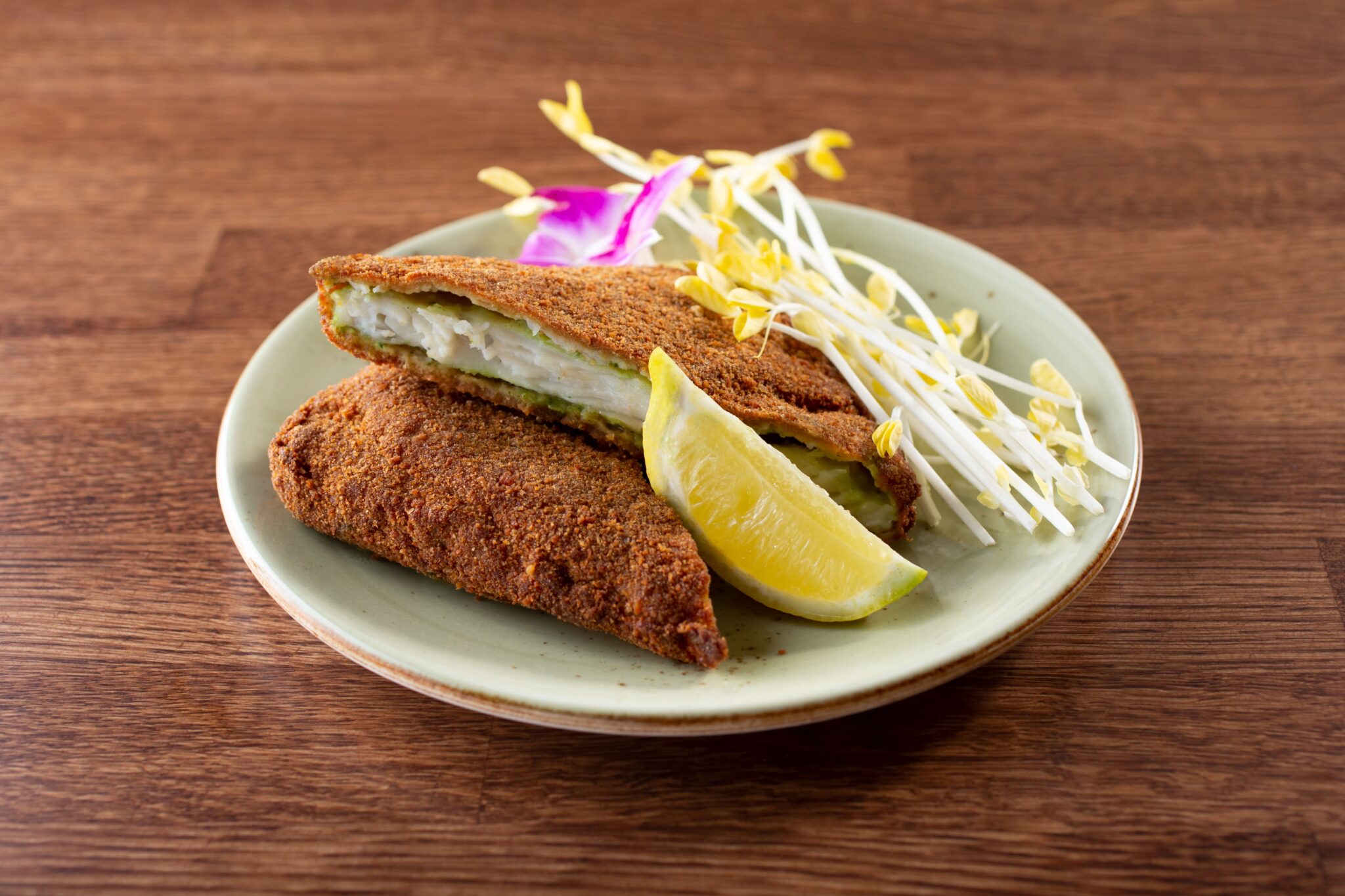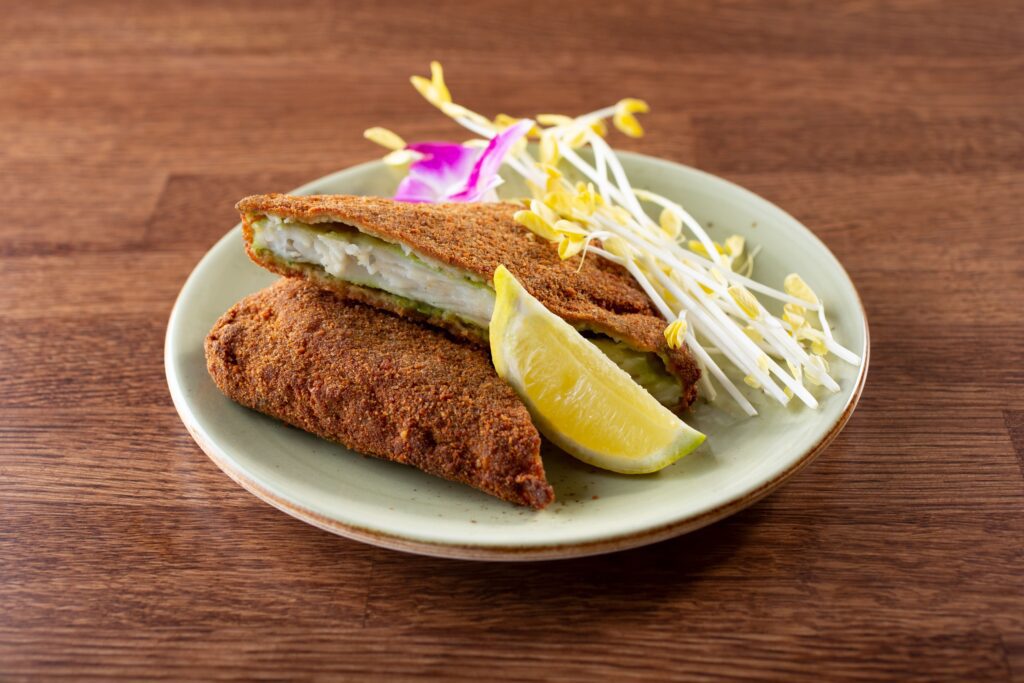 Lad shows exemplary leadership, creative vision, and a personal passion to deliver the best possible experience to every guest that visits Arth Bar + Kitchen.
This ambitious and young culinary professional is taking the hospitality industry by storm. Partner & Executive Chef Sagar Ghosh's creative flair and culinary techniques stem from being trained by some of the world's most renowned chefs,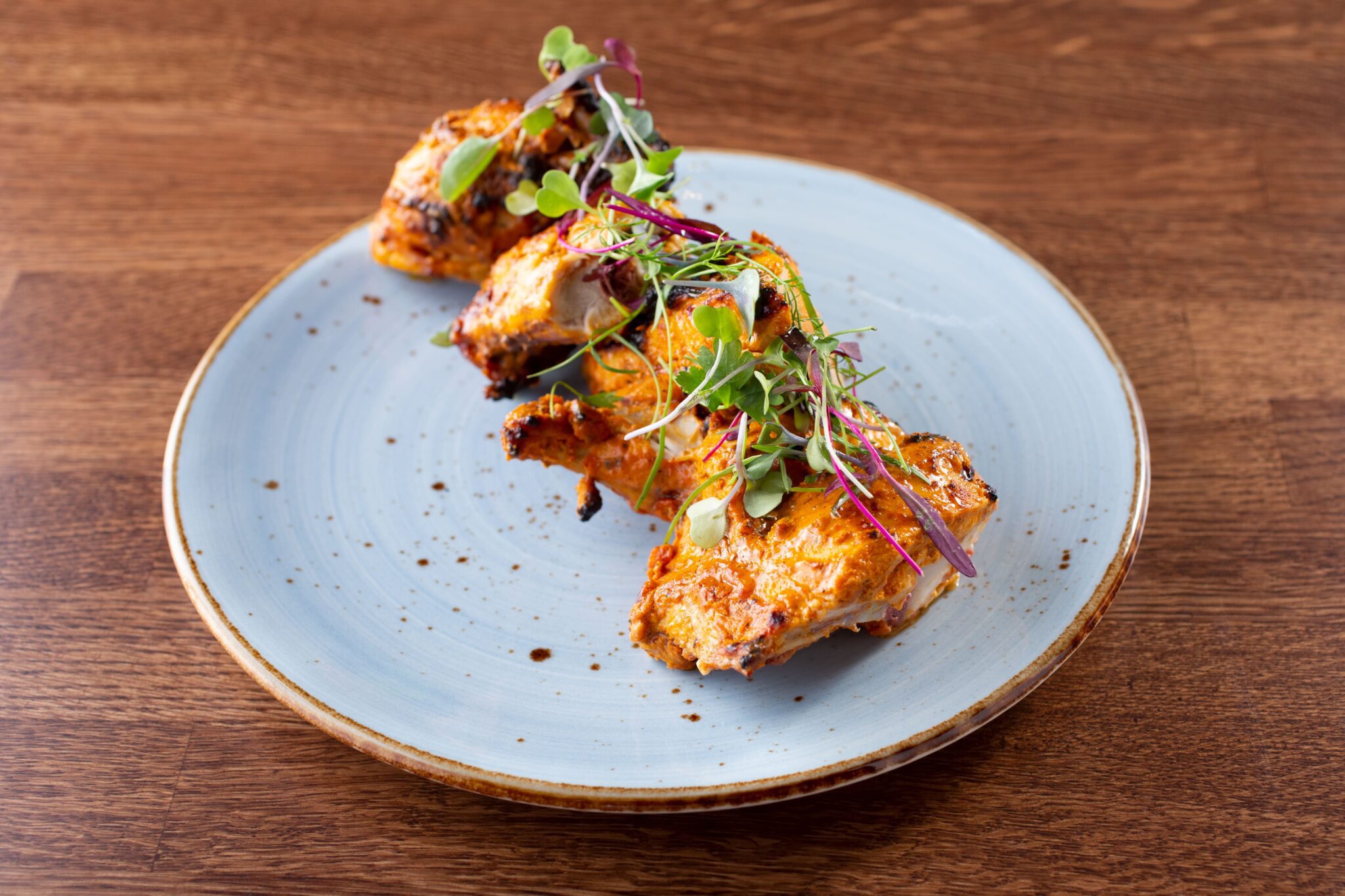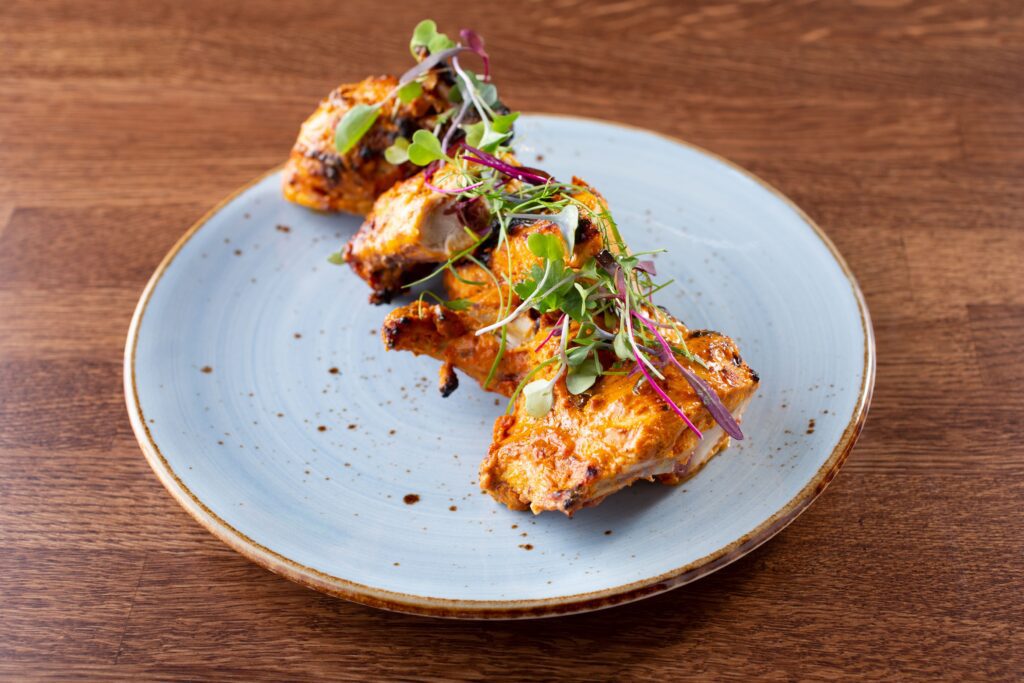 including India's most well-known chefs and hospitality experts, paired with pure talent.
Before beginning his career, Chef Ghosh attended the Indus Institute of Hospitality and Culinary Arts as well as the Global School of Management and graduated with diplomas in culinary arts and food and beverage management.
He spent time in kitchens in some of the finest restaurants in Kolkata, Pune, Miami, New York, Buena Park and Tustin. In his most recent venture, Chef Ghosh served as the executive chef at Master Indian Chef Sanjeev Kapoor's premier Indian fine dining restaurant, The Yellow Chili located in Tustin, CA, where he assembled an exemplary culinary team and developed the outstanding menu for the opening of this location.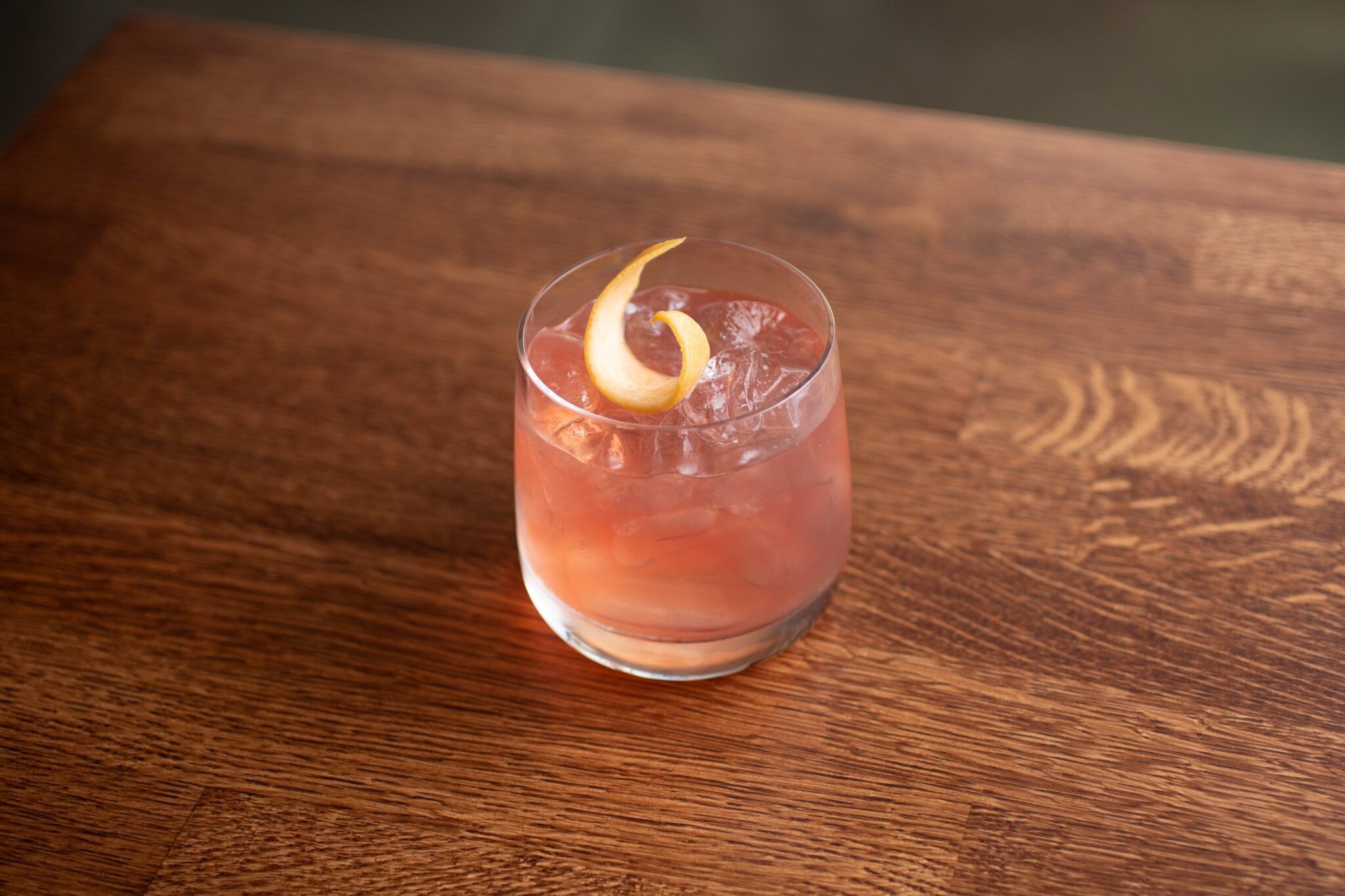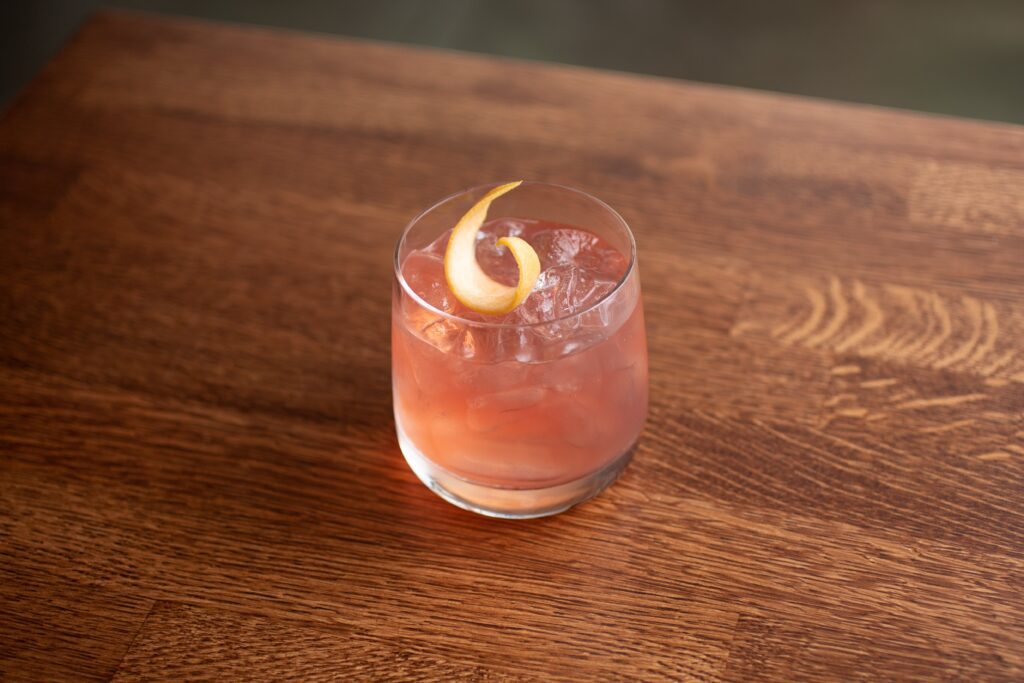 Executive Chef Sagar Ghosh's premier experience combined with his optimal use of authentic spices and his strive for culinary excellence stands out on Arth Bar + Kitchen's new menu.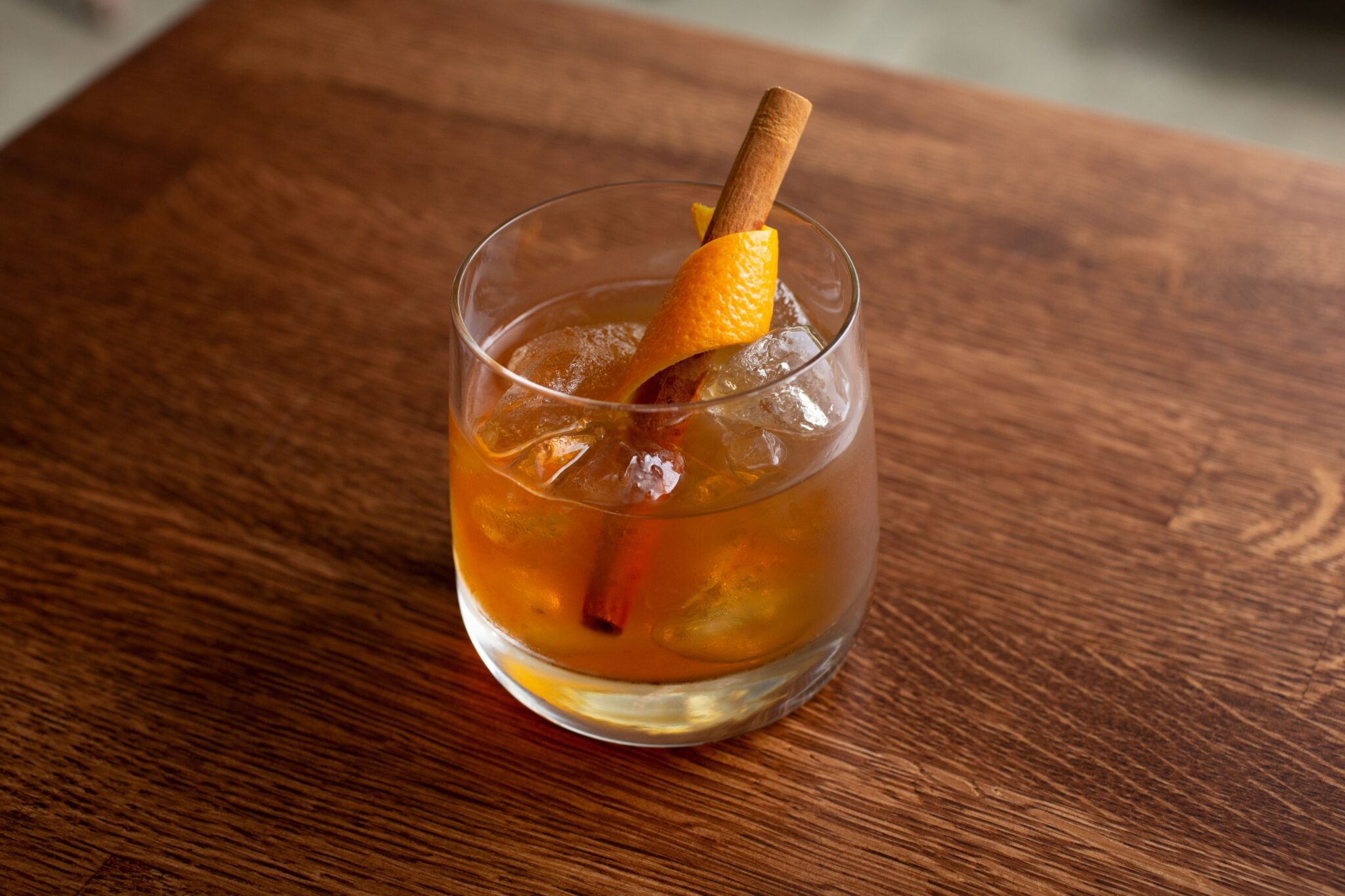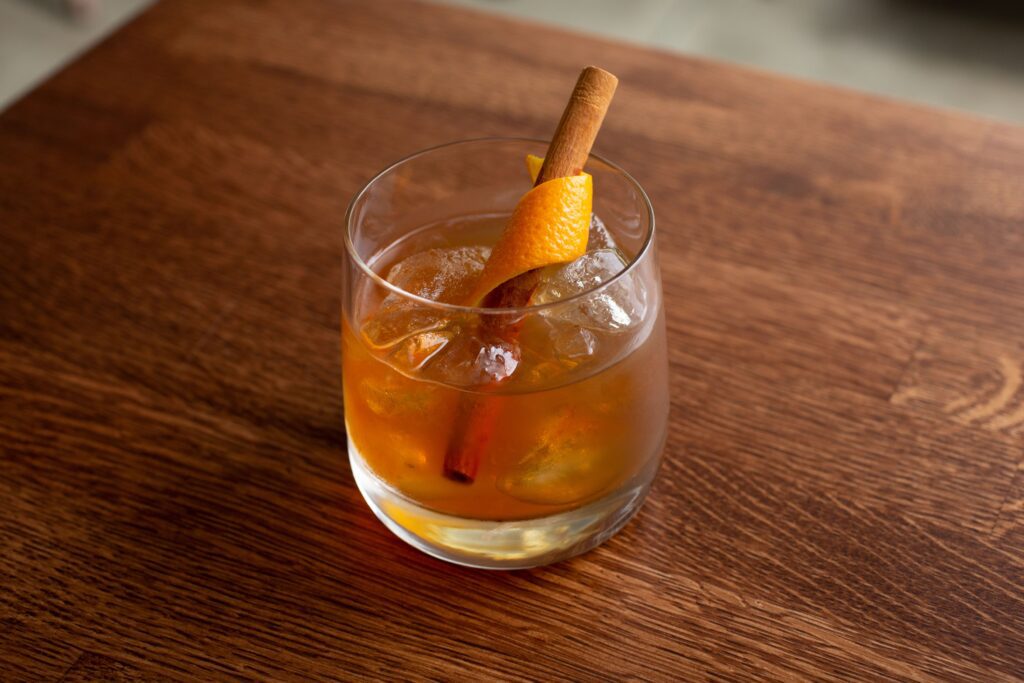 Starting off with SMALL PLATES
Chef Ghosh showcases his contemporary flair with his Kolkata Fish Fry, Asian seabass in cilantro parsley marinade served with fries and mustard sauce, Bombay Burger, LTO, pickle, cheese, buttered brioche bun served with house sauce and fries, Garlic Fries, straight cut fries tossed in Peruvian garlic and herb mix, Sexy Fries, straight cur fries topped with green chutney, tomato gravy, and mayo, Old Monk Drunken Wings, Oriental style rum-infused chicken wings, Chicken Chilli, wok tossed Indo Chinese style chicken pieces and bell peppers, Masala Papad Chat, fried lentil chips tossed with onion, tomato, peanut, and lemon, Chicken / Paneer Tikka Tacos, Arth Bar + Kitchen's take on this Mexican classic with guests choice of protein, Fiery Prawn Koliwada, fisherman style crispy prawn morsels, and Chicken Bites, crispy South Indian style fried chicken.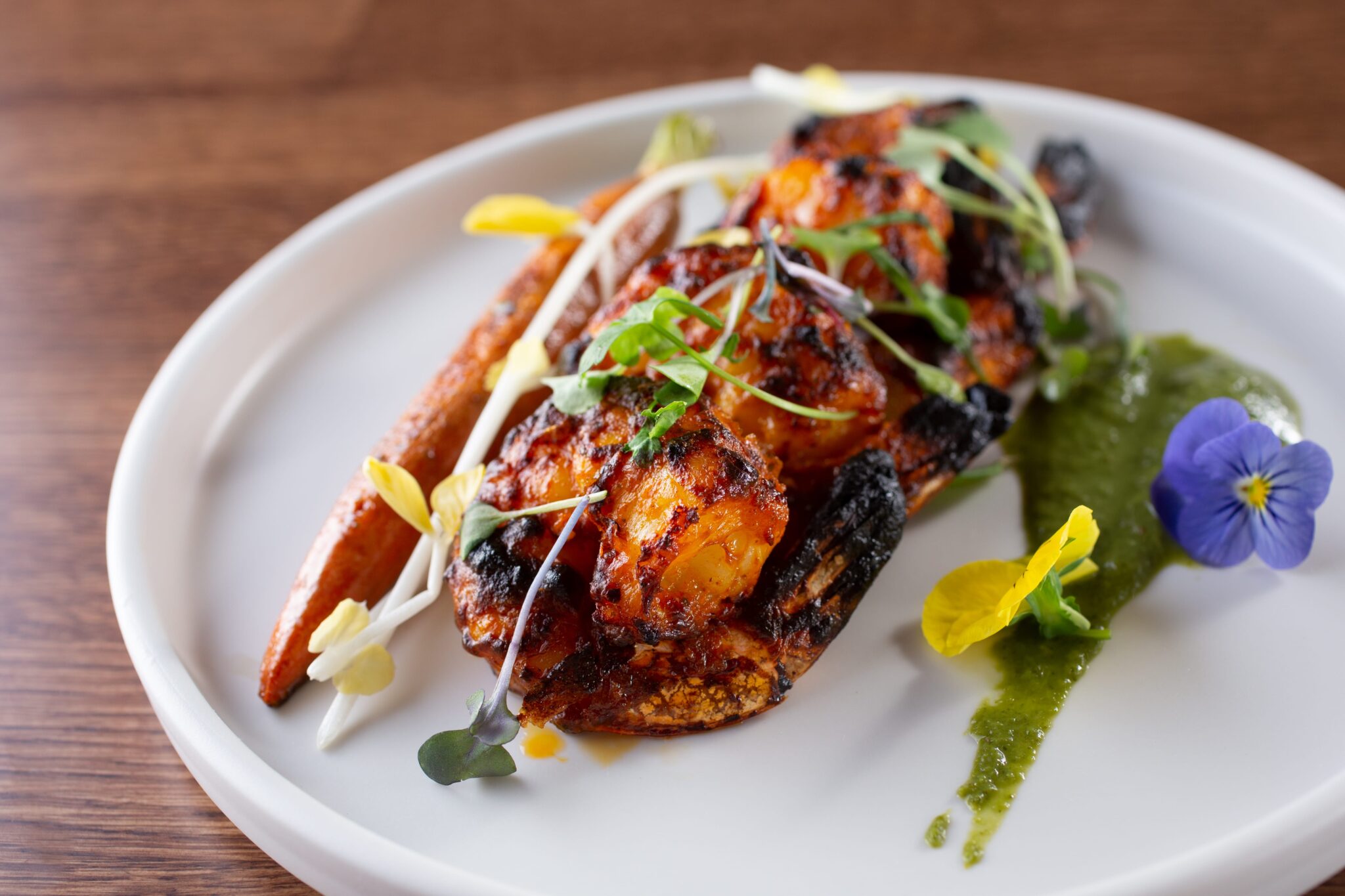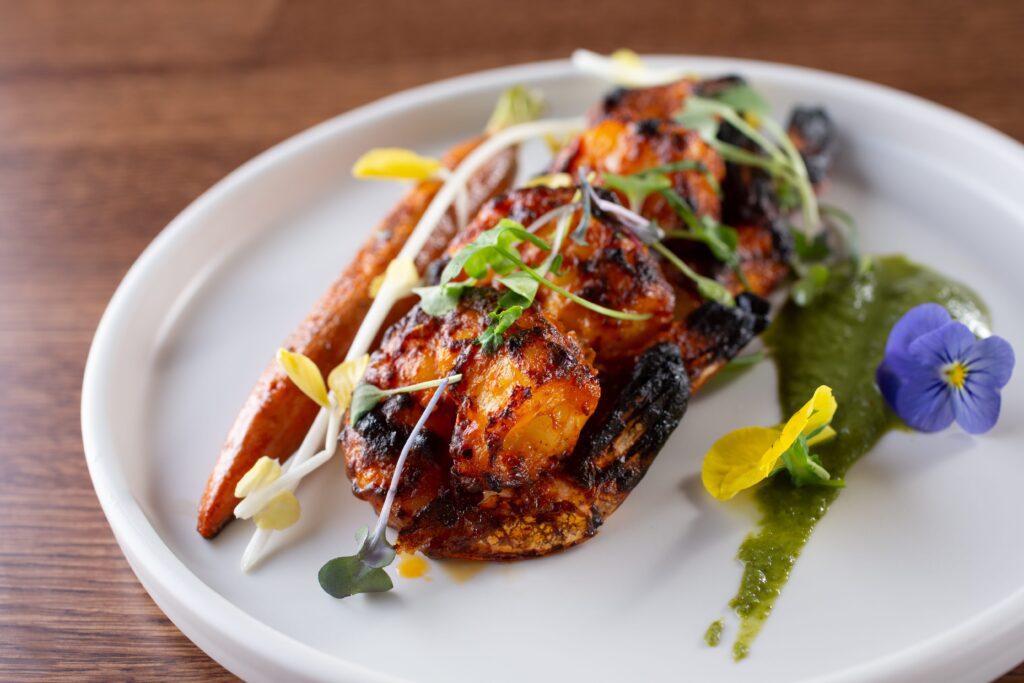 Chef Ghosh made sure that Arth Bar + Kitchen highlighted their open kitchen by featuring a chef counter and…
one of L.A.'s only fully visible Tandoor Ovens
so guests can watch the show as he prepares each dish FROM THE TANDOOR, including the LAAL Mirch Ka Paneer Tikka, Paneer marinated in red pepper and a spice blend, Bharwani Kumbh, stuffed mushroom caps, Malai Broccoli, broccoli marinated in white marination, Angari Murgh, chargrilled chicken in yoghurt marinade, Reshmi Kabab, chargrilled chicken in velvety labneh marinade, Classic Tandoori Murgh, whole chargrilled roast chicken, Pistachio Lamb Chops, chargrilled lamb with spice blend, Lamb Afghani Seekh, smoked and spiced minced lamb, Tandoori Jhinga, Tiger prawn chargrilled with spice blend, and the Saloni Macchi made of wild caught Chilean seabass in velvety labneh marinade.
Arth Bar + Kitchen's MAINS
are the heart of Chef Ghosh's eclectic menu as he features classic Indian dishes prepared in his own special way.
Guests will enjoy Palak Paneer Ke Kofte, spinach coated paneer balls in a rich velvety sauce, Paneer Makhanwala, Paneer in creamy tomato gravy, Baghare Baingan, deep-fried young eggplant in peanut sesame gravy, Dhaba Murgh, street style chicken curry, Butter Chicken Dilli Wala, Tandoor cooked boneless chicken in creamy tomato sauce, Cornish Hen Tikka Masala, classic yet modern butter chicken, Lobster Moilee, lobster cooked in sweet coconut milk, turmeric and curry leaves, Fish Tkka Masala, Basa fish tossed in onion and pepper, Malwani Jhinga, coastal style shrimp curry, Nalli Nihari, tender whole lamb shank, Lamb Kosha, slow-cooked Australian lamb leg in onion tomato masala, and Lamb Yakhni Biriyani, a Kashmiri style lamb biriyani served with yoghurt sauce.
Sides
Chef Ghosh also offers a special selection of thoughtful SIDES to complement each of his dishes, including Dal Makhmali, black bean lentils slow cooked for 72 hours, Arth Bar + Kitchen Bread Basket, garlic naan and butter naan, Lacca Paratha, whole wheat layered bread cooked in a clay oven, Chilli Cheese Naan, stuffed cream cheese and chili bread, Onion Chilli Bread, whole wheat bread topped with onion and chili, and Roti, whole wheat bread.
impressive and innovative COCKTAIL list
Lad and Chef Ghosh both know all too well how Angelenos appreciate a proper cocktail and they deliver an impressive and innovative COCKTAIL list showcasing something for everyone.
The Peppered Anarosh is made with Beluga Transatlantic, vanilla liqueur, fresh pineapple, Kali Mirch, Angostura Bitters, garnished with a candied chile, The Simple Things features Cocchi Americano Blanco, Amaro, Aperol, pomegranate, grapefruit, Peychaud bitters, with a lemon accent, and the East India Trading Company is comprised of Bacardi White Rum, vanilla liqueur, lychee, pan leaf, eucalyptus, bitters and soda water.
---
Related:
Changing the world is delicious.  Find out about this plant-based restaurant 
---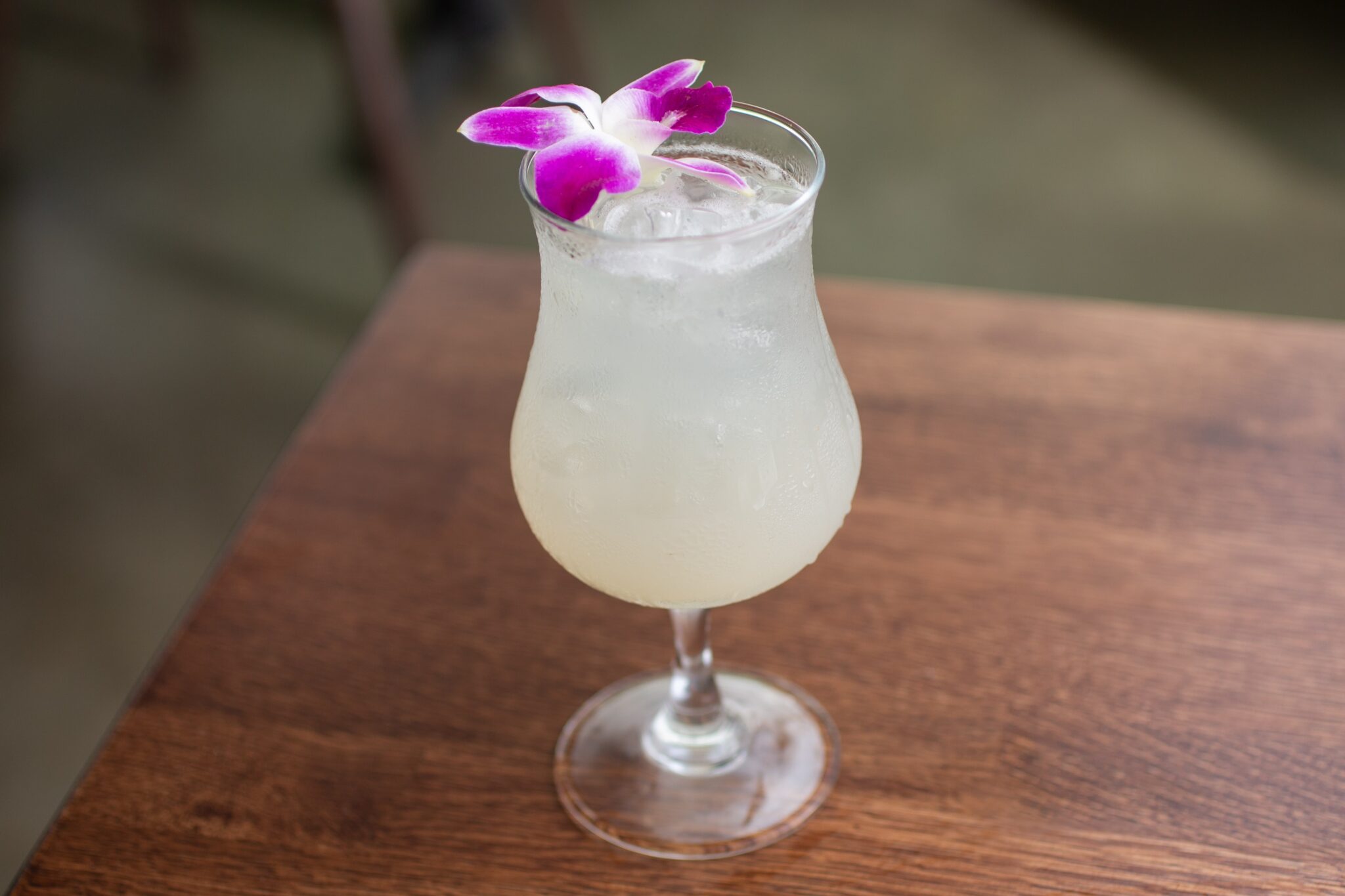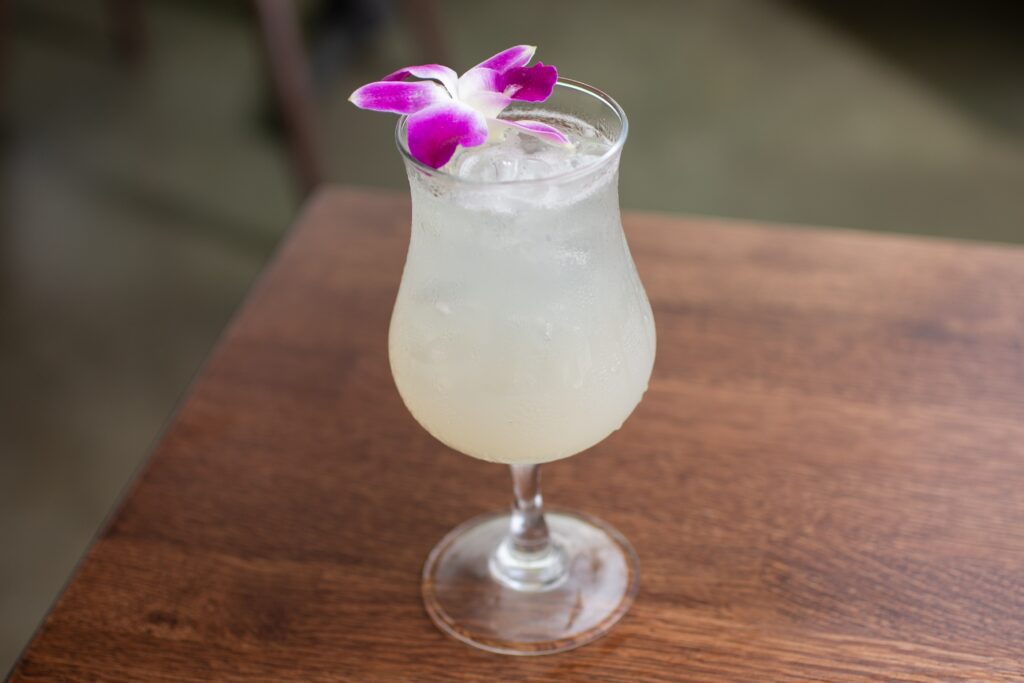 The Arth Fizz includes Botanist Gin, Pamplemousse, Campari, grapefruit, Himalayan salt, egg whites and Kaffir leaf, the Bangalore to Jalisco is made of Nosotros Blanco Tequila, Amaro, Pamplemousse, lime, Peychaud bitters with a grapefruit accent, Mira Meets Pedro showcases Nosotros Reposado Tequila, Cointreau, tamarind, spicy bitters, Jal-jeera, Himalayan salt and Indian chile, while the Spiced Oaxacan is prepared with 20 Los Vientos Mezcal, cinnamon-infused sweet vermouth, tobacco bitter, orange and a cinnamon stick.
Finally, Arth Bar + Kitchen's Chai Ho is made with Monkey Shoulder, chai infused Cocchi Americano Bianco, turmeric, ginger, tobacco bitters and rosemary.
Zero Proof Cocktails
For those that prefer something special without alcohol,Arth Bar + Kitchen presents their ZERO PROOF COCKTAILS which highlight the Indian Detox with ginger, honey, turmeric, lemon, orange juice, and ginger beer, Herbal Spritzmade of mint, pan leaf, lemon, simple syrup and soda water, and the Tamarind Blast prepared with tamarind, red chili powder, cumin, Himalayan salt, and soda water.
Desserts
The Arth Bar + Kitchen DESSERTS are delicate and delicious for the perfect finish. The Gulabo is a rose petal compote stuffed in fried dough balls soaked in rose syrup, theMango Chambord Kulfi includes Indian style Chambord liqueur and mango ice cream, and the Assorted Cannoli features a Kesar Elaichi Shrikhand, Butterscotch andChocolate Cannoli that can be shared with the table.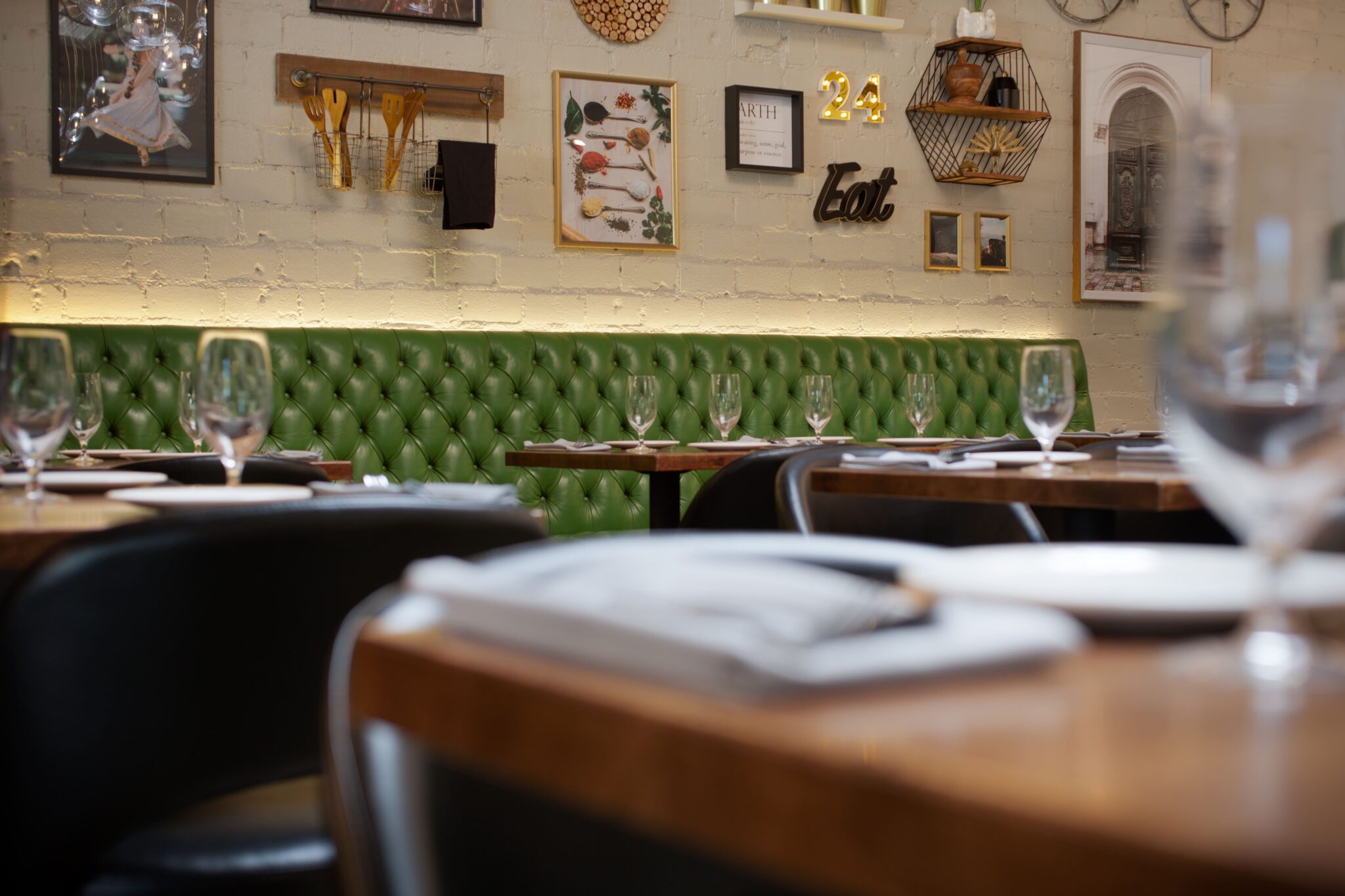 Arth's Design
Arth Bar + Kitchen, designed by Interior Designer Atithi Prajapati who focused on creating a light and contemporary atmosphere mixed with wood tones and warm touches of India, also features a full bar, chef counter, open kitchen, dining room, and two patios.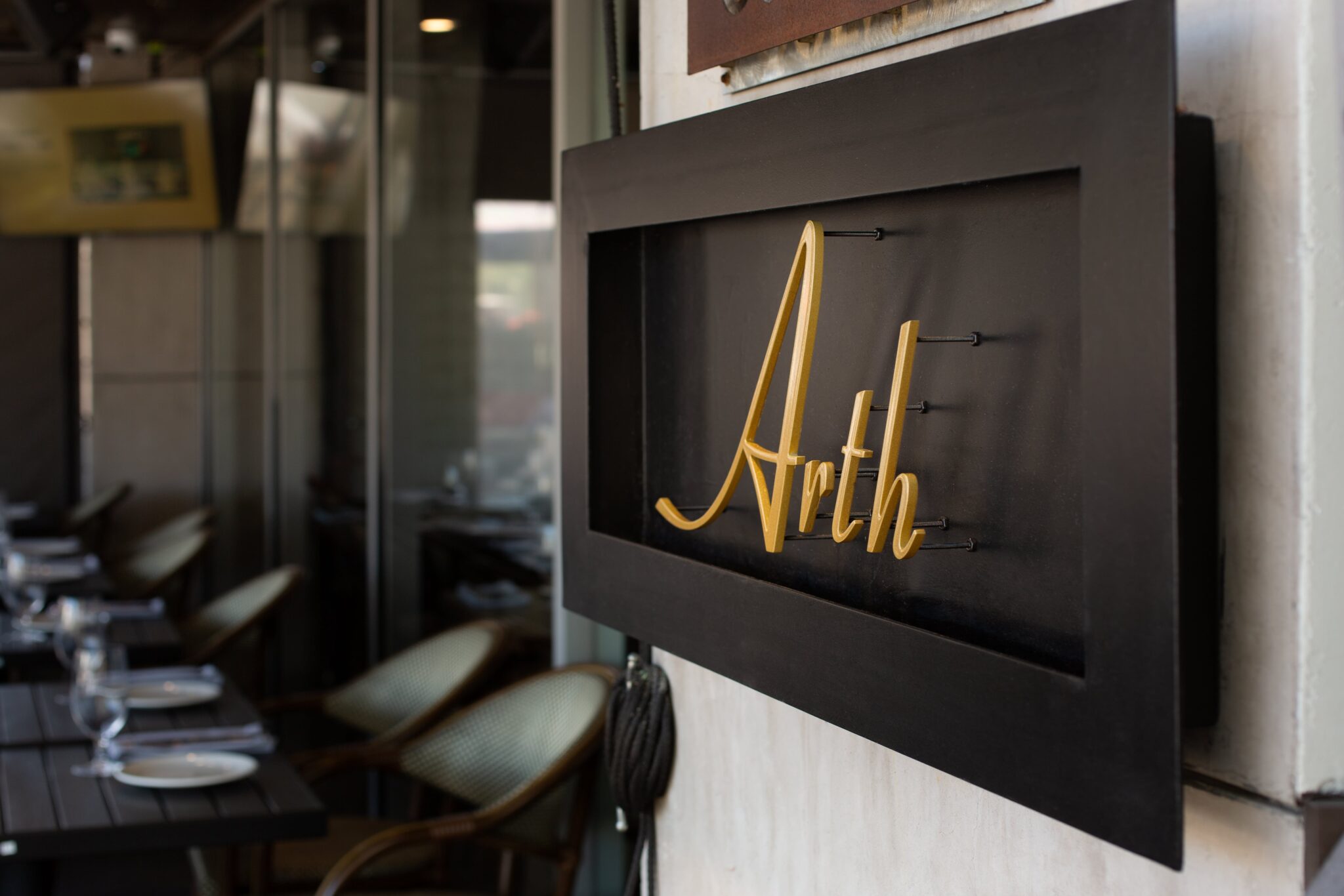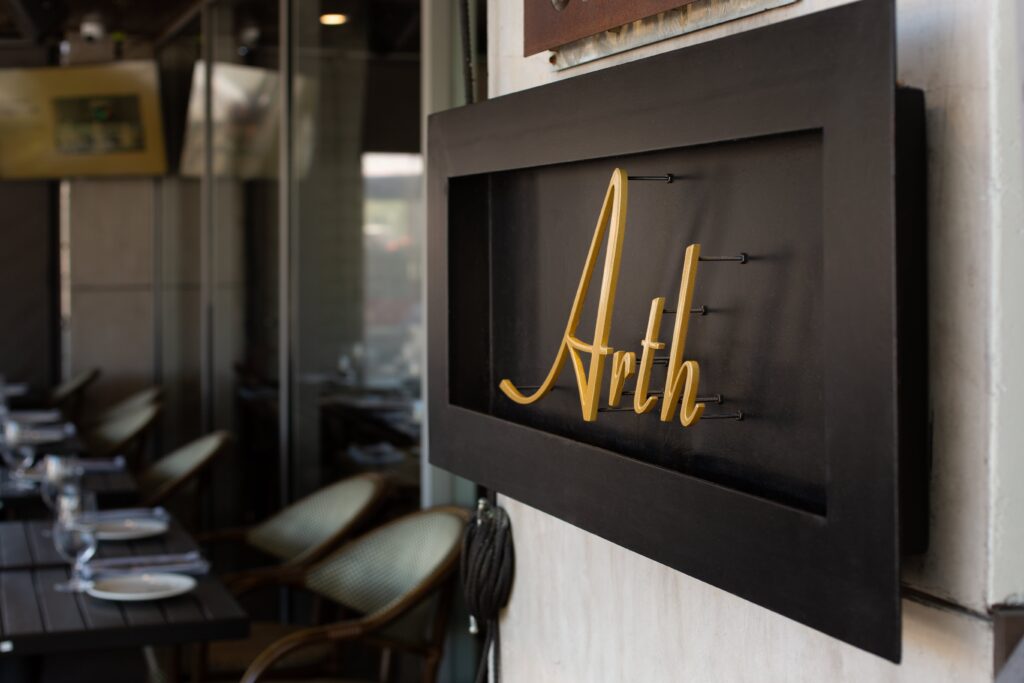 Arth Bar + Kitchen will be open every Monday through Sunday from 11:30 am to 10:30 pm. For more information or reservations, please visit www.ArthLA.com or call Arth Bar + Kitchen directly at 424.603.4155.