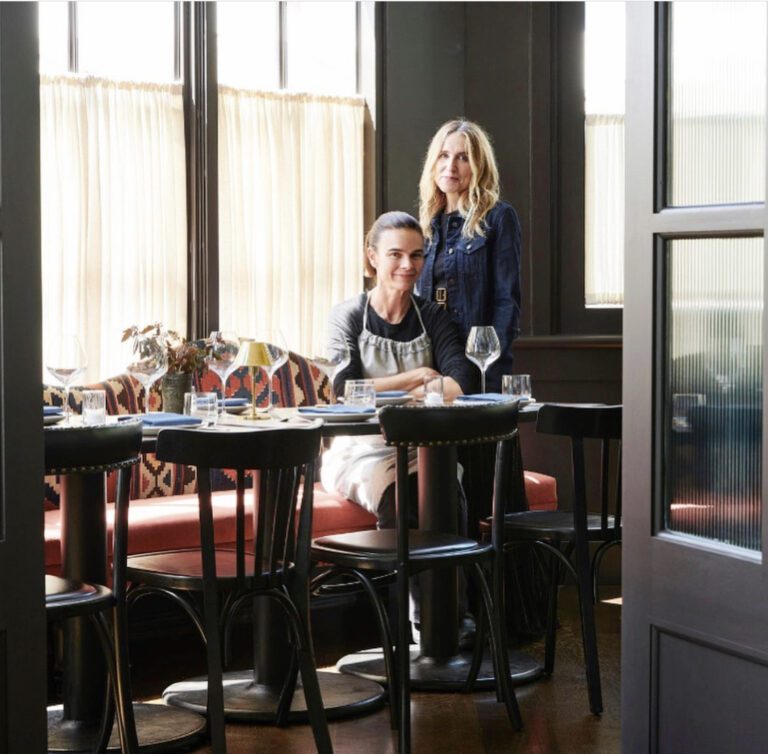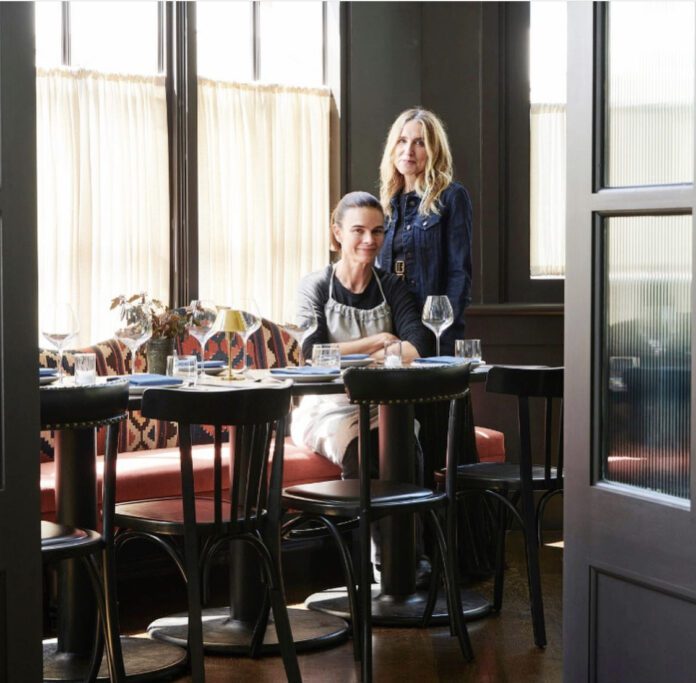 Chef Suzanne Goin and business partner Caroline Styne, owners and operators of The Lucques Group,  announce the long-awaiting opening of A.O.C. in Brentwood.
Located at 11648 San Vicente Boulevard in Brentwood, the restaurant features the small plates format that A.O.C. originated with Suzanne's regularly changing menu inspired by California's seasons and regional farmers' markets which helped her win the coveted Outstanding Chef Award from the James Beard Foundation in 2016.
---
Advertisement

---
Caroline, who similarly won Outstanding Restaurateur in 2018, curates the wine program for which A.O.C. is known. Designed for discovery and exploration, the A.O.C. wine list highlights small-production wines from grapes that are either sustainably, organically or biodynamically grown and features a large selection available by the glass and carafe. The beverage program features local beer producers and a seasonal selection of market-driven cocktails.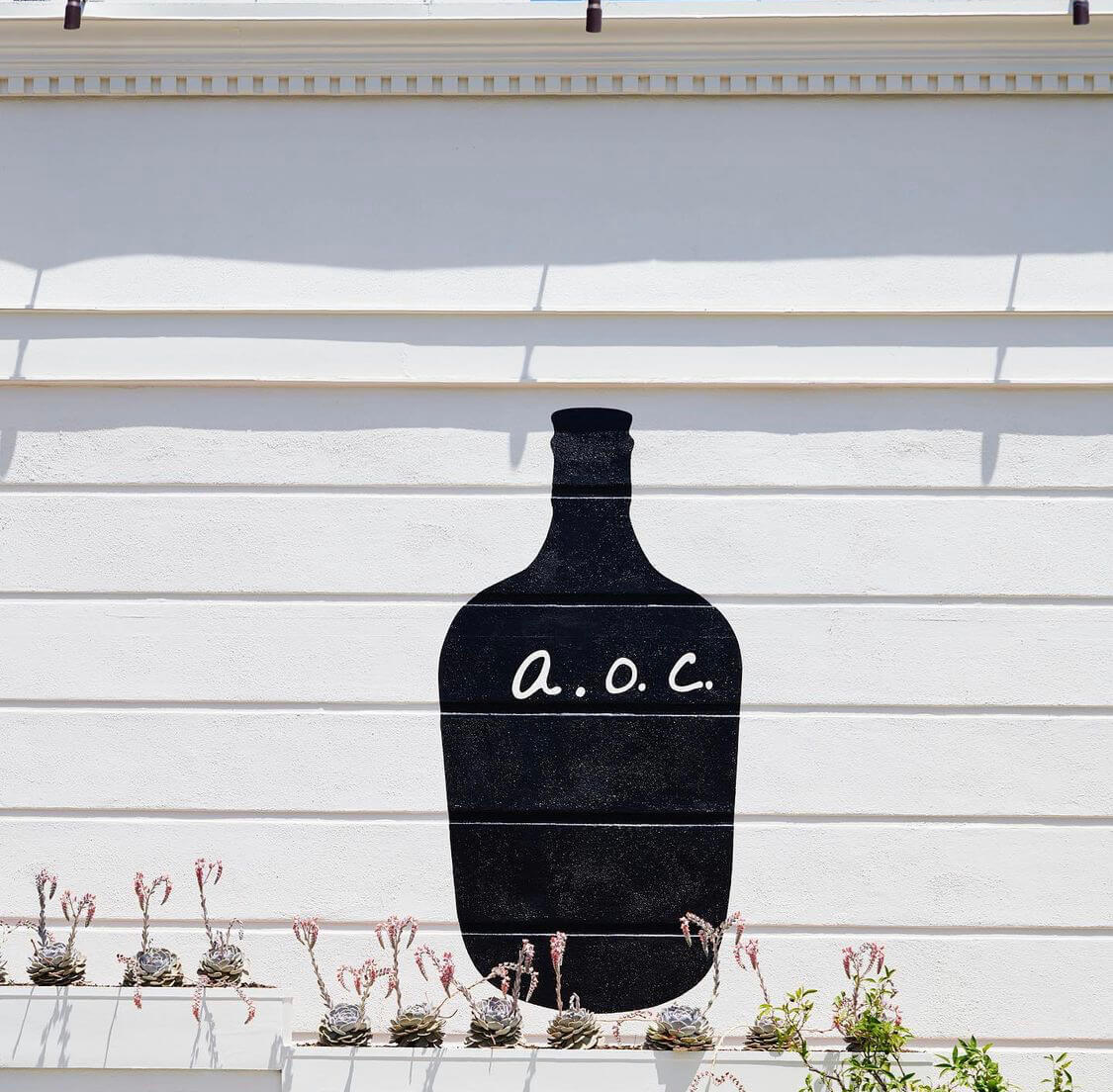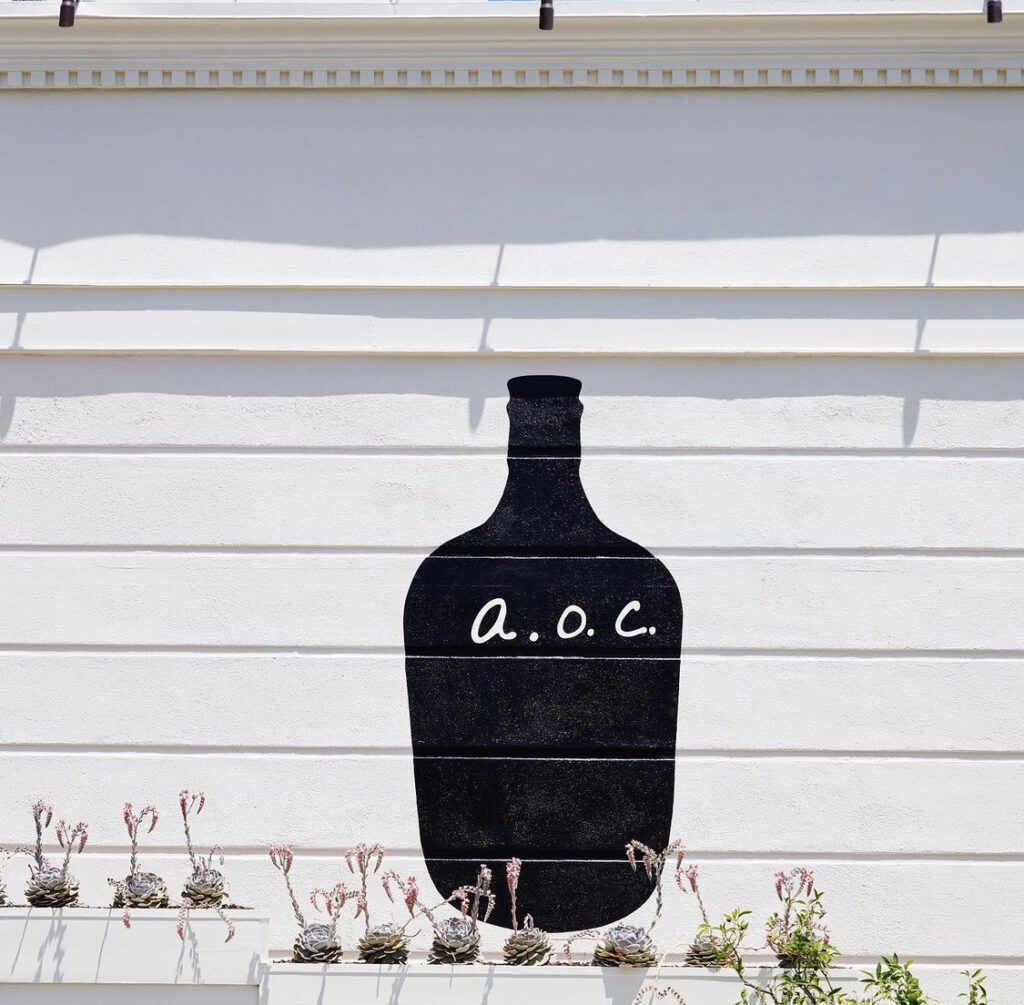 Overseeing the operation as General Manager is the venerable Matt Duggan, the man who remembers everyone's name and face and is well recognized for effortlessly running Suzanne and Caroline's flagship Lucques from 2008 until its closure last March 2020.
Hamilton Lyons, former Chef de Cuisine of Tavern, leads the A.O.C. culinary team with Shannon Swindle overseeing desserts as Executive Pastry Chef.
The restaurant has been redesigned by the acclaimed L.A.-based design firm Nickey Kehoe, known for their well-honed aesthetic—a masterful combination of traditional inspiration alongside contemporary elegance, equilibrium, and enchantment.
About the project, Nickey Kehoe said:
"We took our cues from the charm and warmth of the existing A.O.C. and added those elements to the airy and elegant Brentwood space."
The decor encompasses three interior dining spaces:
the main bar room with cozy velvet booths and banquettes, a long rough-hewn communal table and a spectacular charcoal wood back bar with mirror detail.
A second dining room in gorgeous hues of green runs along the Darlington Avenue side of the building.
And with an eye to the post-Covid future, there is an intimate private dining room perfect for gatherings of up to 40 guests.
The rooms are vibrant and cozy with beautifully textured fabrics, lively yet sophisticated wallpapers and charming Nickey-Kehoe-designed lighting throughout.
A beautiful new outdoor dining landscape has been created by local darling Fi Campbell Landscapes, who stated:
"For A.O.C Brentwood, I imagined a light and airy dining experience, inspired by the colors of our native California chaparral, that would evoke the delightful outdoor cafes of Aix en Provence and Southern Spain."
"We are incredibly excited about this as we have seen such positive response to A.O.C. at our Third Street location

and feel that there is definitely a need for our small plates dining format on the Westside,"

states Caroline Styne.
"After the devastation and tragedy of the past year, we are beyond thrilled to reopen this restaurant with a new concept and lively, forward-looking energy. We feel so fortunate to have this moment to build on the positivity of the city and country as it comes back to life. And, more than anything, we can't wait to get our staff back to work!"
A.O.C. in Brentwood will initially serve dinner Tuesday through Sunday from 5:00 p.m., expanding to lunch, weekend brunch and breakfast in coming weeks with takeout and delivery options as well.