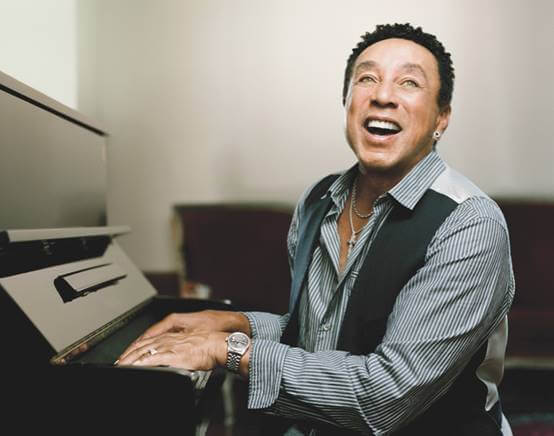 Legendary singer-songwriter, record producer, record executive, and co-founder of Motown Records, Smokey Robinson,will perform for one night only at the Greek Theatre on Saturday, September 18.
Tickets go on sale Friday, May 28 at 10:00 AM via Ticketmaster.com.
With a catalog spanning nearly five decades, Robinson has several hits, including "Crusin," "The Tears Of A Clown," "Tracks Of My Tears," "I Second That Emotion" and "You've Really Got A Hold On Me," among others.
In 1987, Robinson released One Heartbeat, and the singles "Just to See Her" and "One Heartbeat" both garnered Top 10 hits. "Just To See Her" won Robinson his first Grammy Award. In the same year, he was inducted as a solo artist to the Rock and Roll Hall of Fame and the UK group ABC released a tribute song, "When Smokey Sings."
In recent years, Robinson released the standards album, Timeless Love, Time Flies When You're Having Fun, Now And Then and Smokey & Friends. He released his first ever solo Christmas album, Christmas Everyday in November 2017 as an Amazon exclusive.
Robinson has been Inducted into the Kennedy Center, awarded an individual star on the Hollywood Walk of Fame and a second star with The Miracles. He was awarded a medal at the National Medal of Arts, A Heritage Award at the Soul Train Music Awards and a BET Lifetime Achievement Award. Howard Universityconferred on Robinson the degree of Doctor of Music as did the Berklee College of Music.
This event is subject to existing State of California, County, and City Health Mandates regarding venue capacity and safety protocols for implementing safety in response to the COVID-19 pandemic.