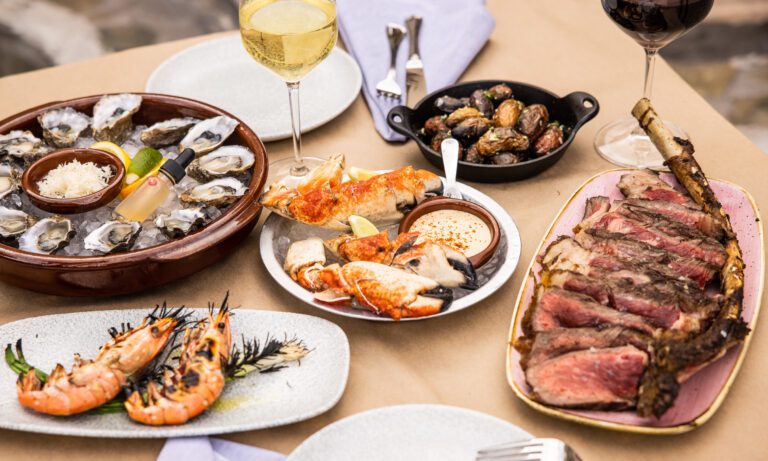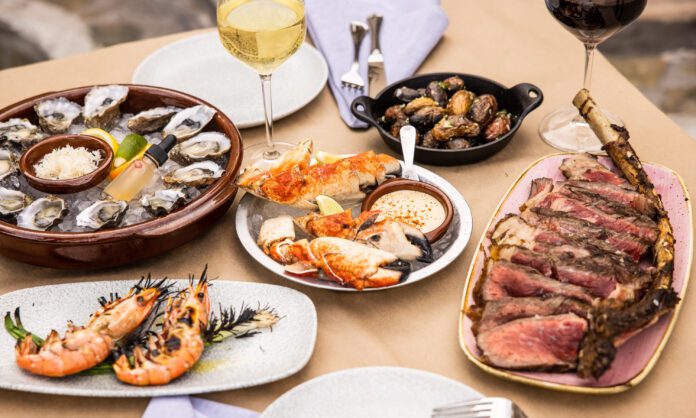 Saso, slated to open February 18th, draws inspirations from three coast regions treasured by Chef Dominique Crisp:
his home in Los Angeles
his upbringing in the Pacific Northwest,
and his travels within Basque Country.
Throughout the menu, his dedication to the slow-food movement shines with hyper-local ingredients and French-taught cooking techniques.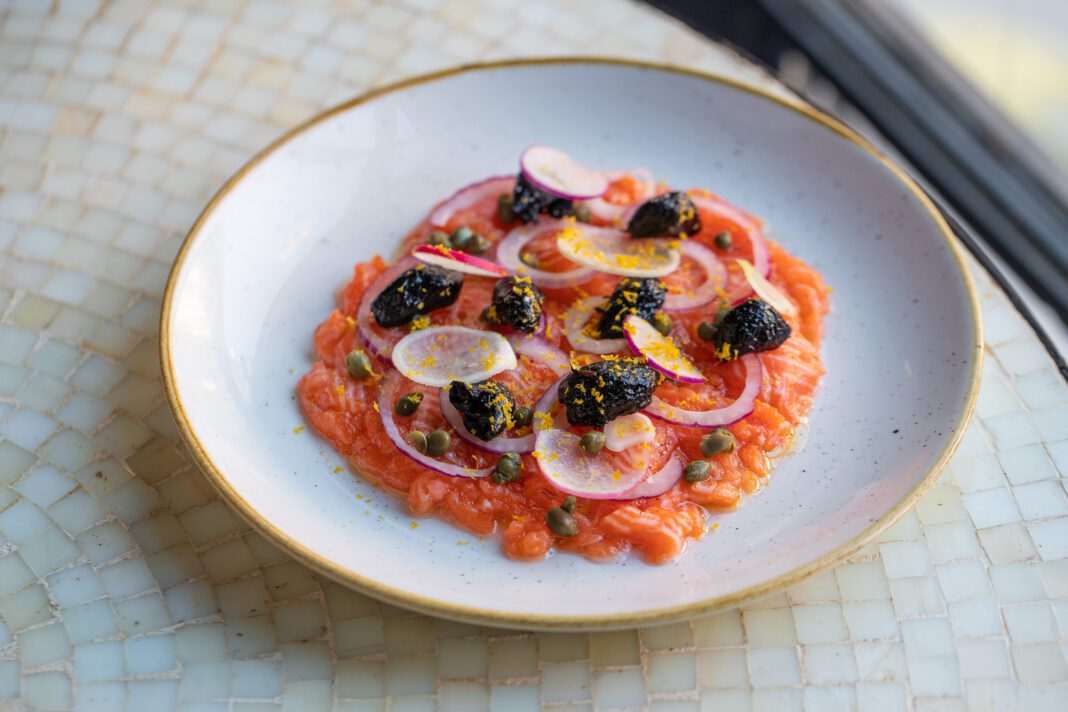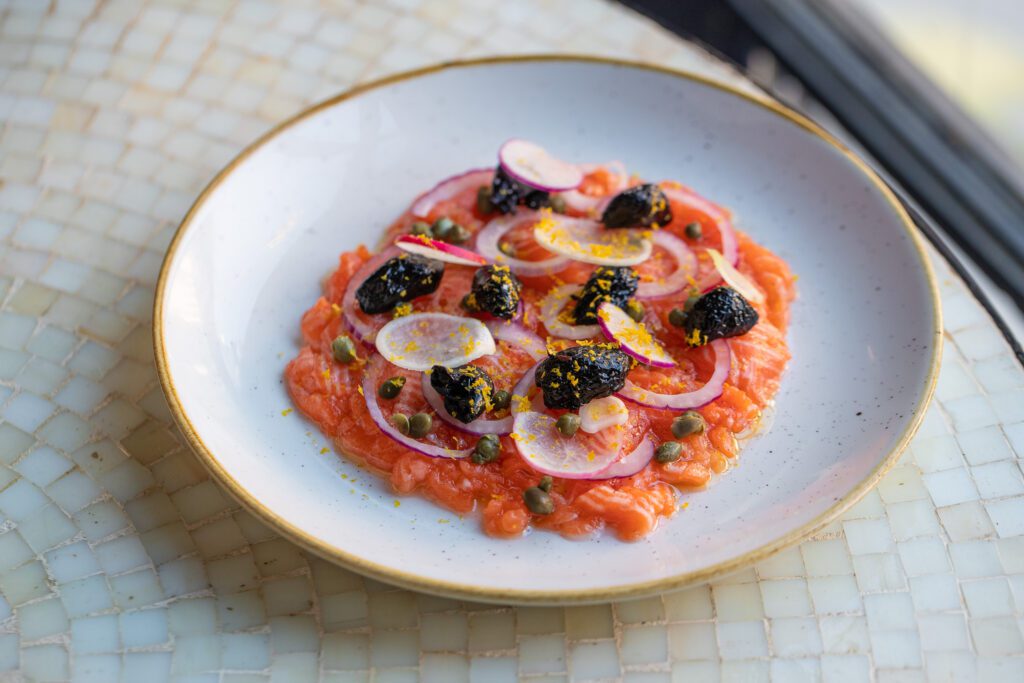 Previously he helmed the kitchens at the beloved seafood restaurants, L&E Oyster Bar in Silver Lake, CA and Blue Plate Oysterette in Santa Monica, CA.
At Saso, a passion for coastal cuisine is met with Dominique's deep appreciation and understanding of farming.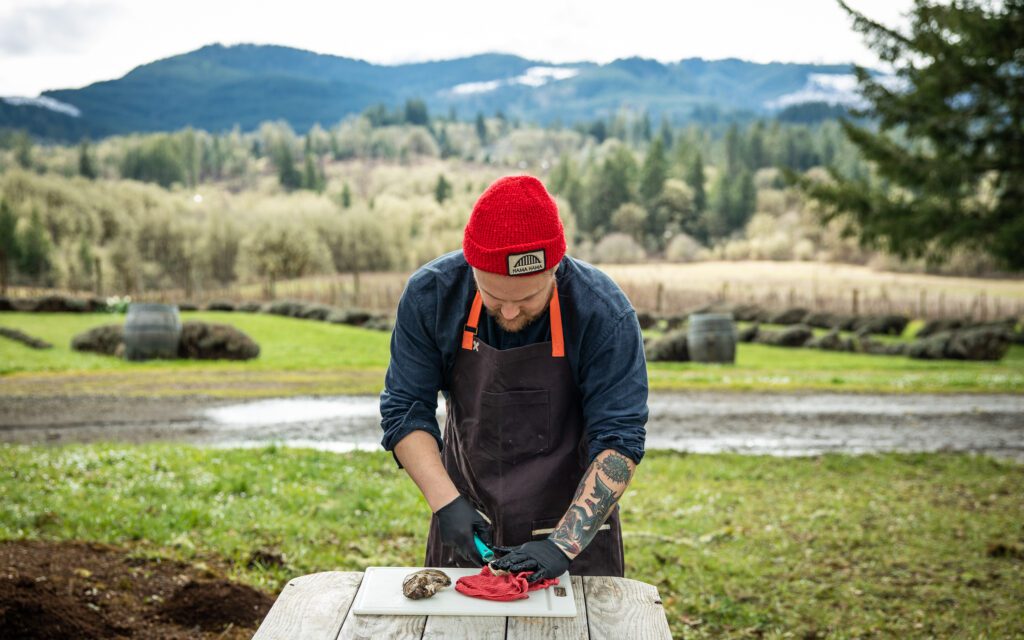 Born on his family's vineyard in Wren, Oregon – raising livestock, fishing, and harvesting has always been an essential part of his life. A respect for the land, sea, and supporting those who are sustainably harvesting the bounty is an integral ethos that flows through Saso.
"I want coastal cuisine from Baja to Alaska to shine by showcasing farmers, fishermen and butchers we work with,"

says Chef Dominique Crisp.
"We need to reconnect with food as much as we need to reconnect with each other."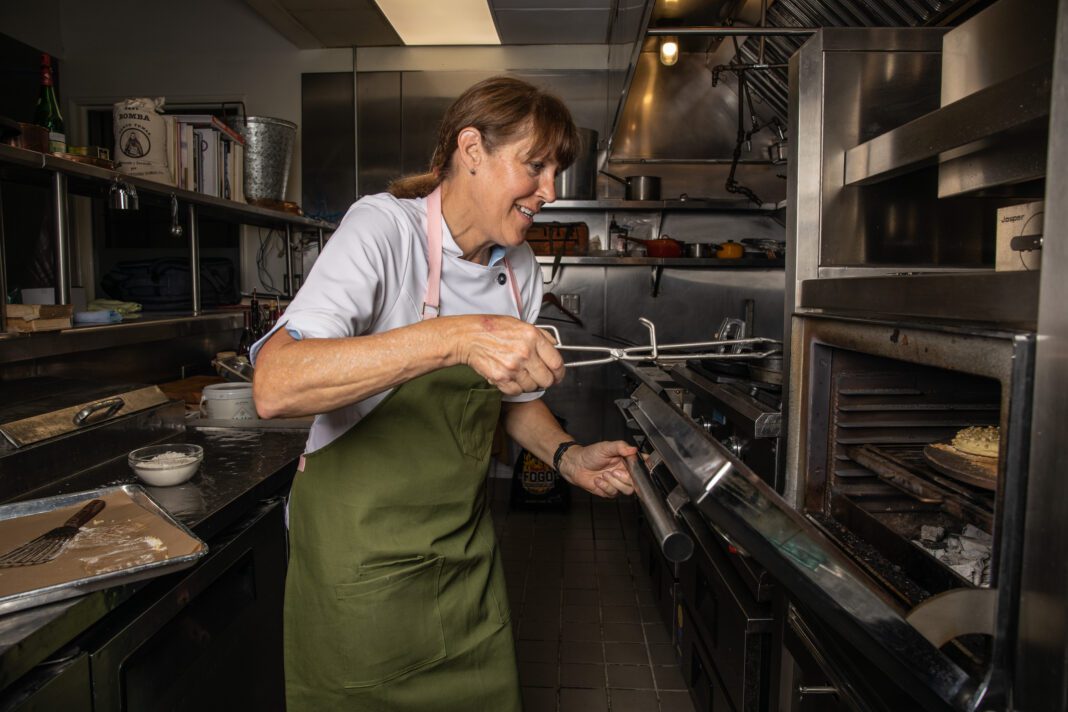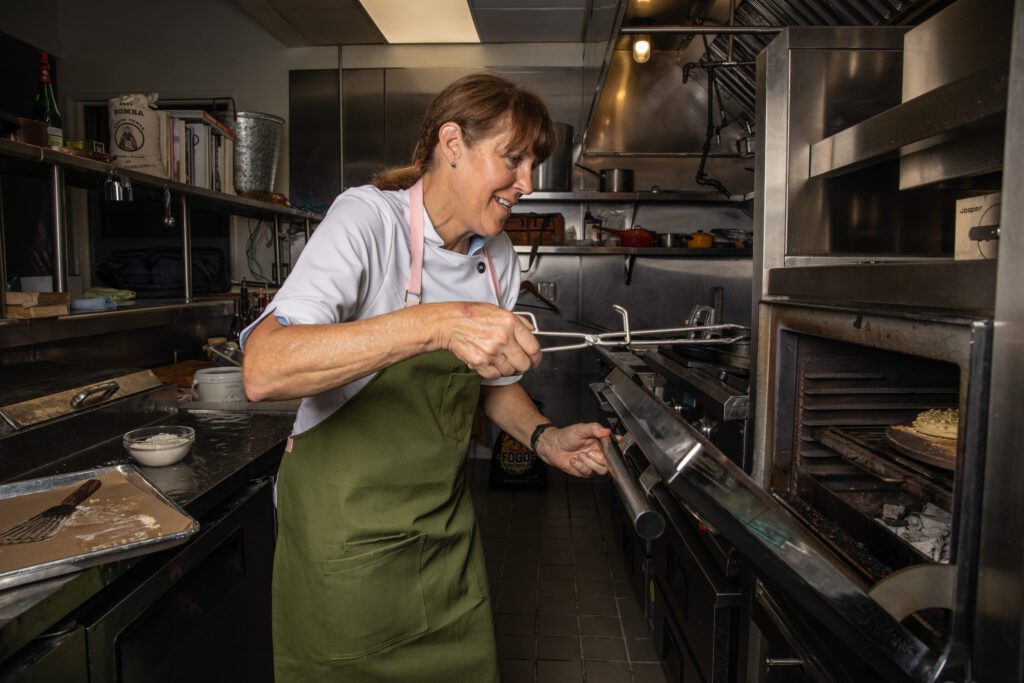 Dominique's goal is to emphasize the relationships he's built with artisanal purveyors to continually develop Saso's narrative.
Not entirely a "Basque restaurant,"
Saso aims to bring the energetic nature of Basque Country dining to Los Angeles with a foundation of sustainable Pacific coastal cuisine.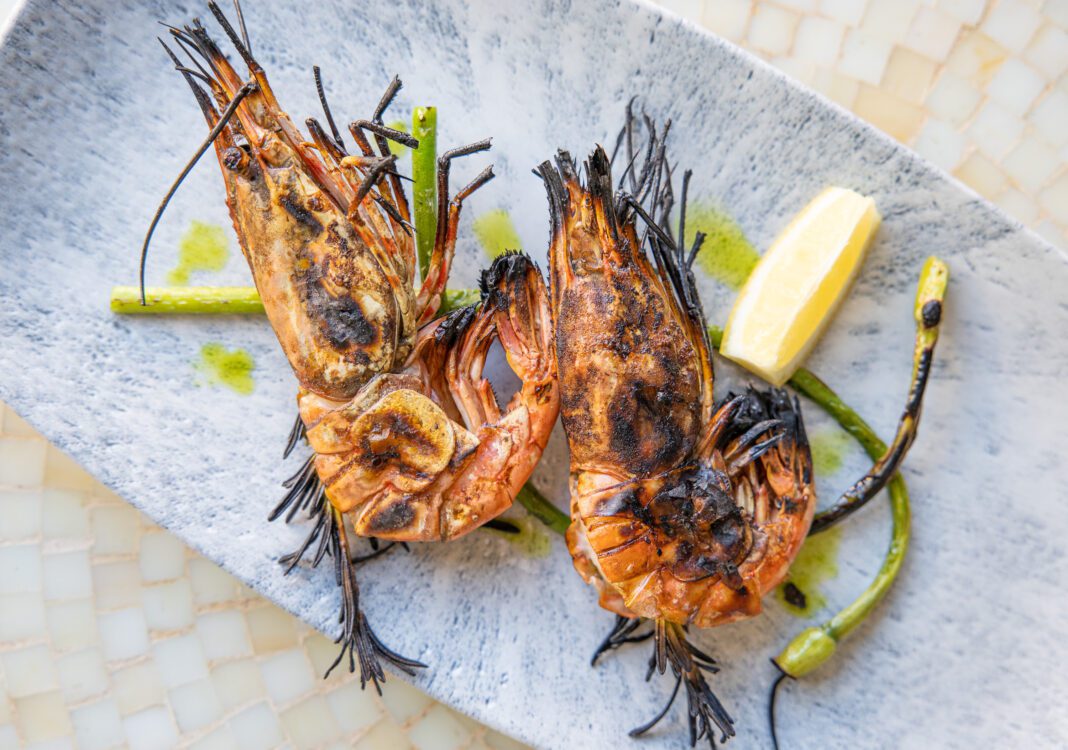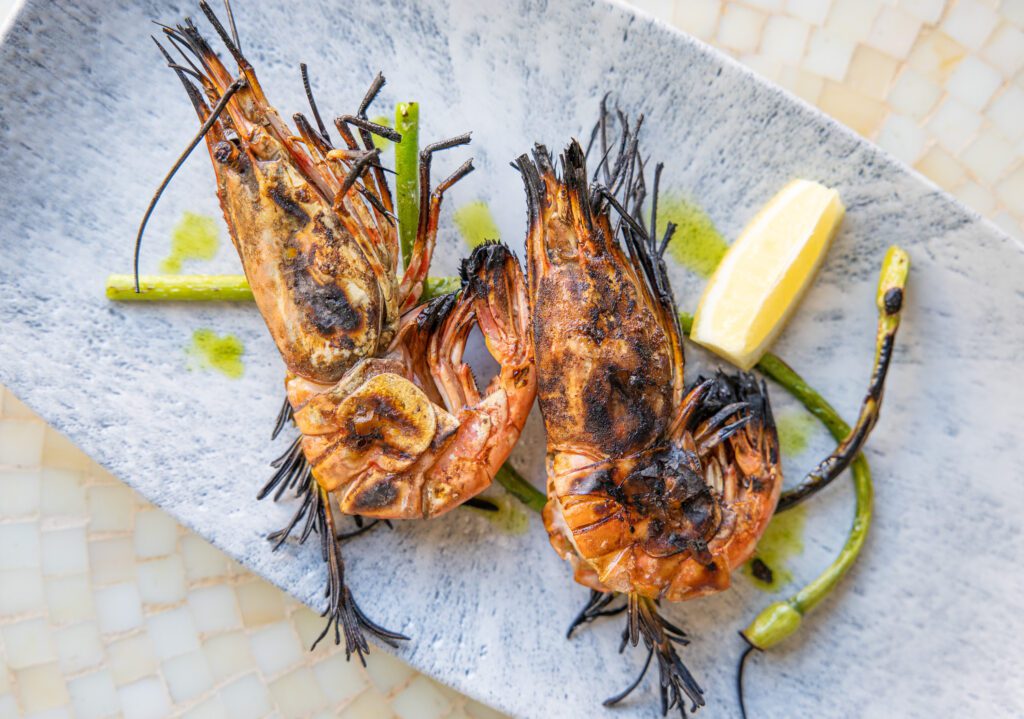 Diners can expect rotating local whole fish options, a variety of niche oysters, dramatic porron pours, flaming Spanish coffees, an extensive reserve wine list sourced from all over the globe, plus an Esperientzia where guests can try the entire pintxos menu for $99.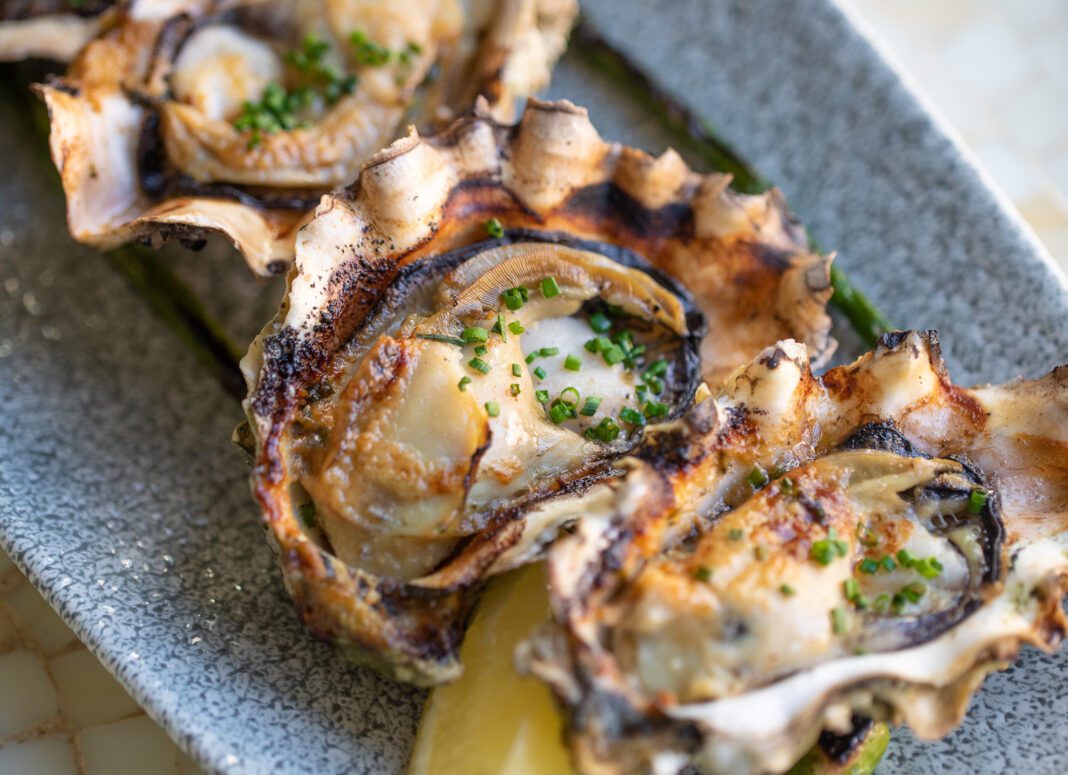 A charcoal Josper oven imported from Barcelona will give life to dishes such as a Navarra-style Bone-in Wagyu Tomahawk and Alaskan Mussels with fennel, charred leek, and chistorra. The 'Rolls Royce of charcoal ovens,' the Josper features a unique enclosed-bbq design, which offers varied levels of heat and char for a distinct wood-fired flavor without sacrificing moisture.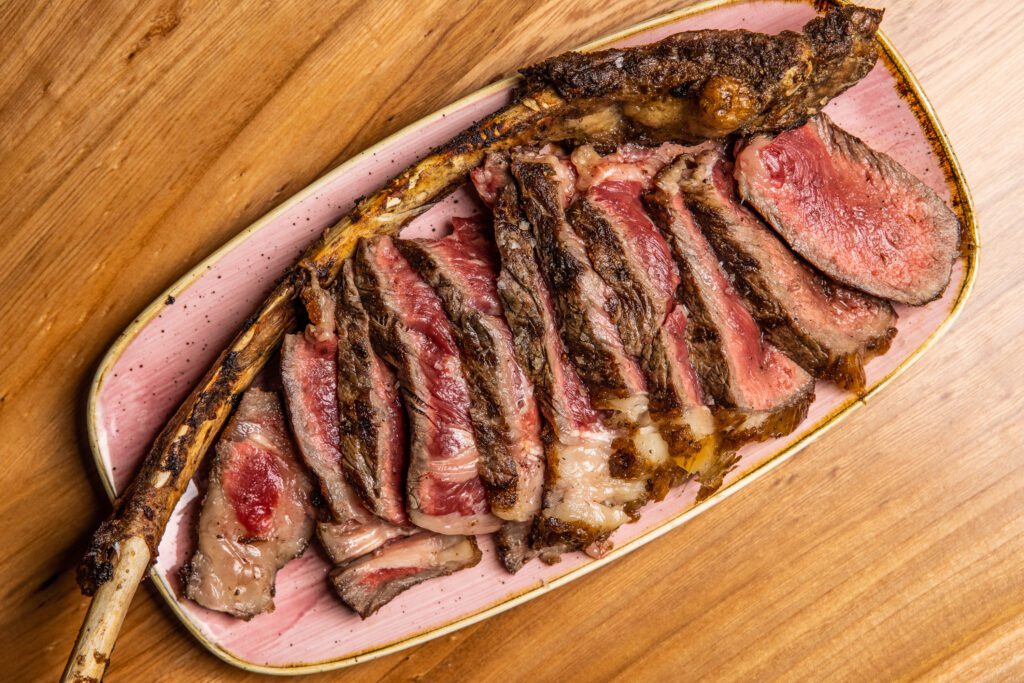 The dinner menu features…
pintxos, a crudo bar, and larger format dishes, such as:
Jamon Iberico Sandwich with maple butter, jicama, and handmade white bread
Txangurro Tortas / dungeness crab cakes with queso navarra, hot peppers, avocado crema
Pasta Saso with handmade duck egg-yolk pasta, shellfish, fin fish, prawns, and ginger
Saso at Home: Oysters & Wine – dozen oysters, fresh horseradish, homemade mignonette with Thai chili & ginger, lemons, branded oyster shucker and a bottle of Lumos Wines Pinot Gris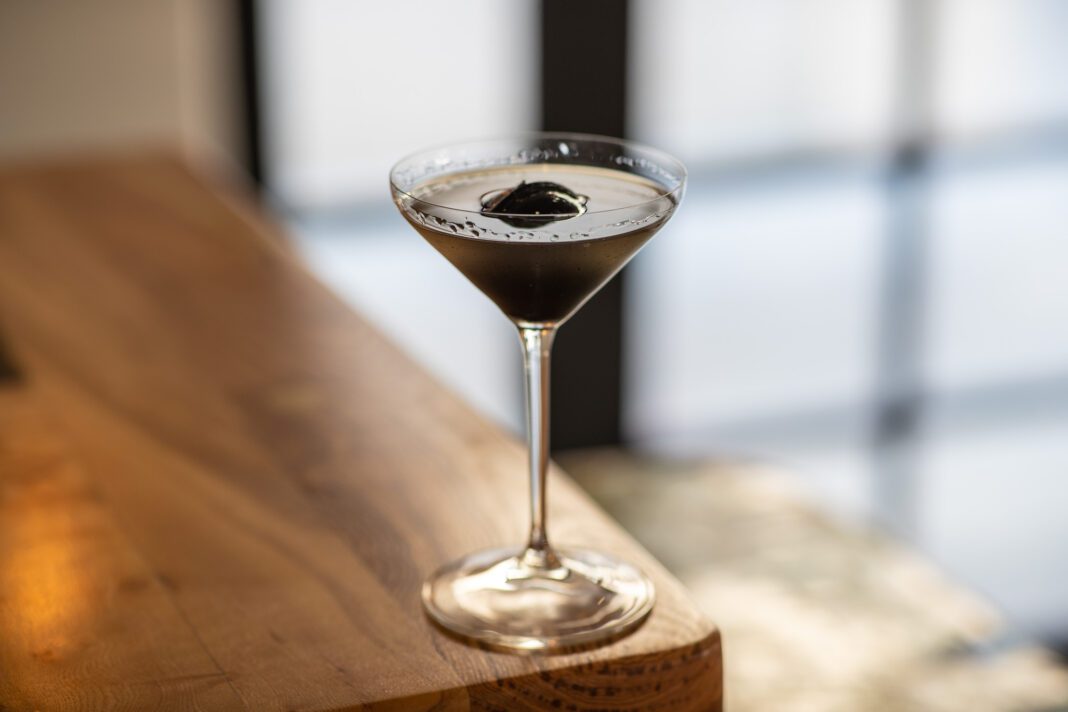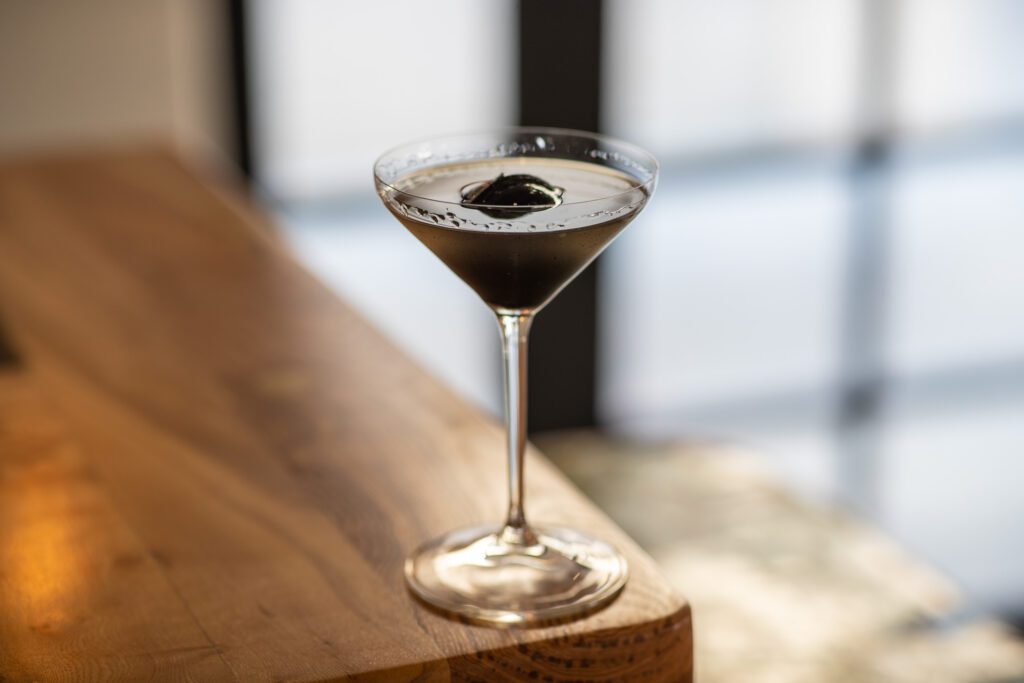 Saso's bar program features…
a wine list highlighting rare txakolinas from the Basque Country alongside natural wines from Lumos Wine Company (the vineyard where Dominique was born). Guests are in for a spectacular happy hour with top notch imported ciders, wine and beers on draught along with a blend of classic and signature cocktails drawing inspiration from Los Angeles to Portland to San Sebastián.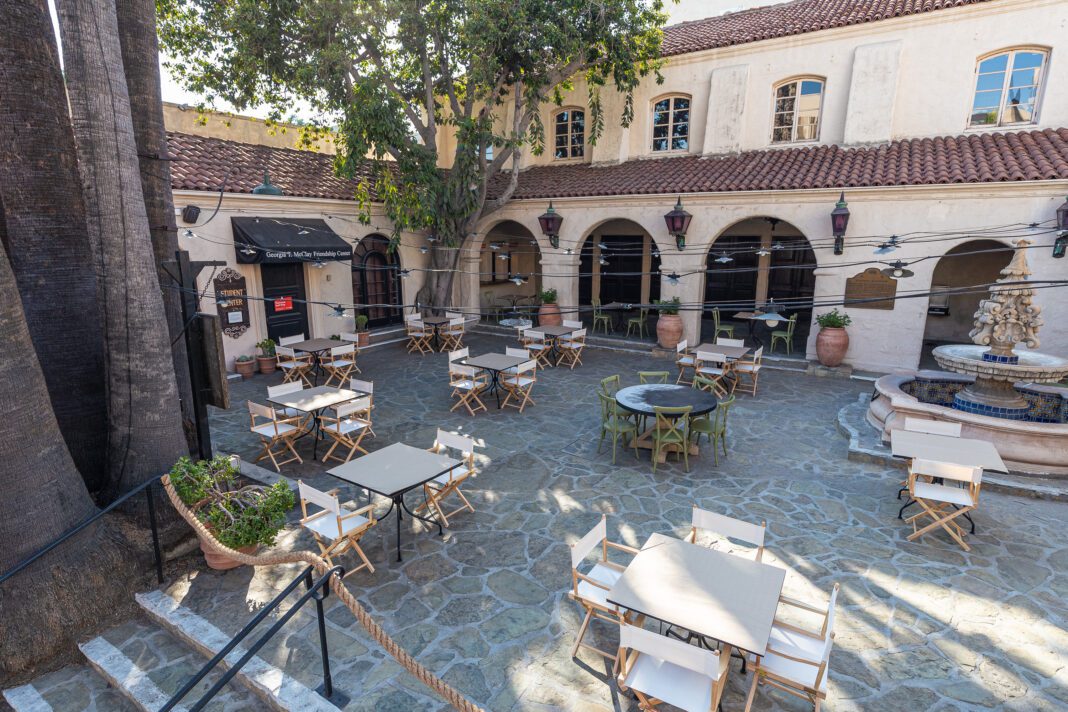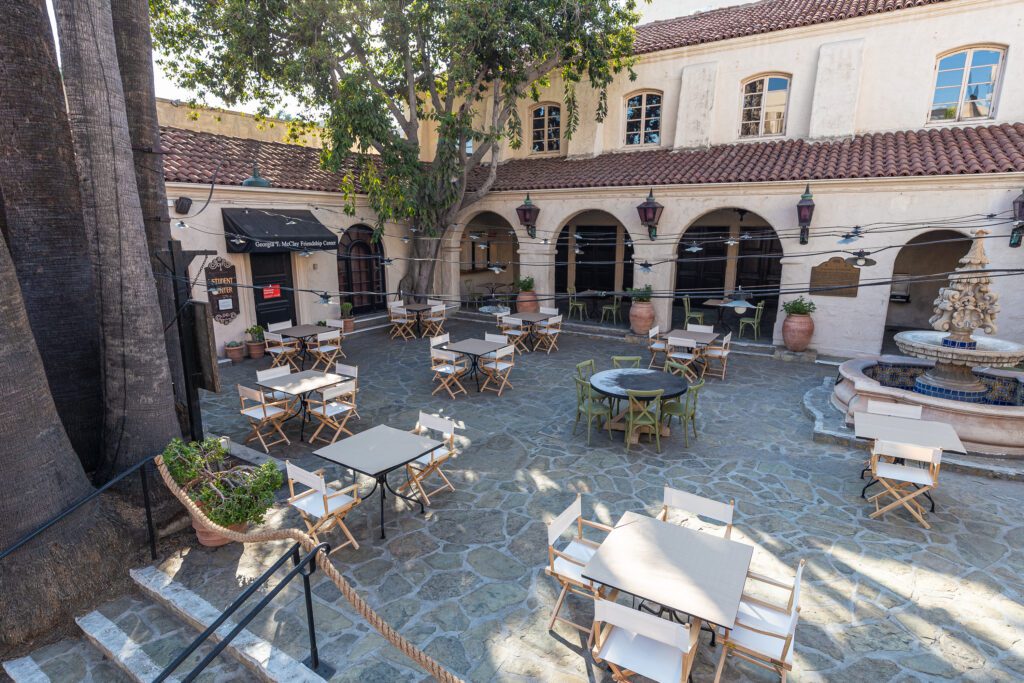 Housed in the century-old Pasadena Playhouse
Saso's dining room and lounge area add a contemporary touch to the building's historic architecture, including a large-scale, custom 40ft mural from world renowned LA-based artist Tim Biskup.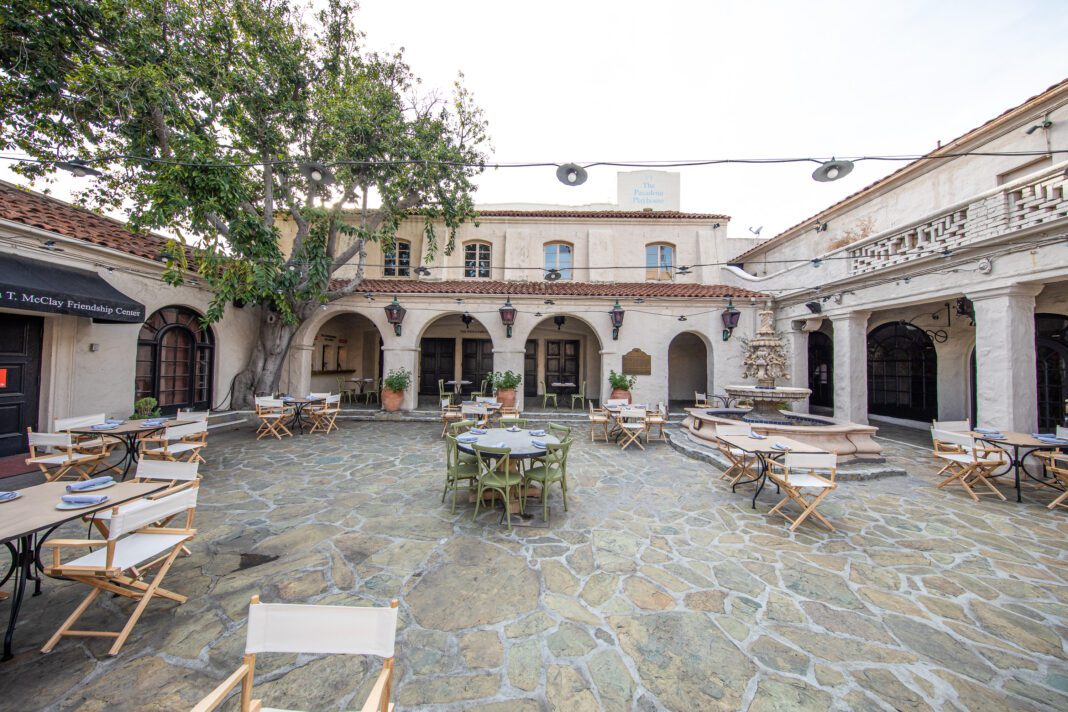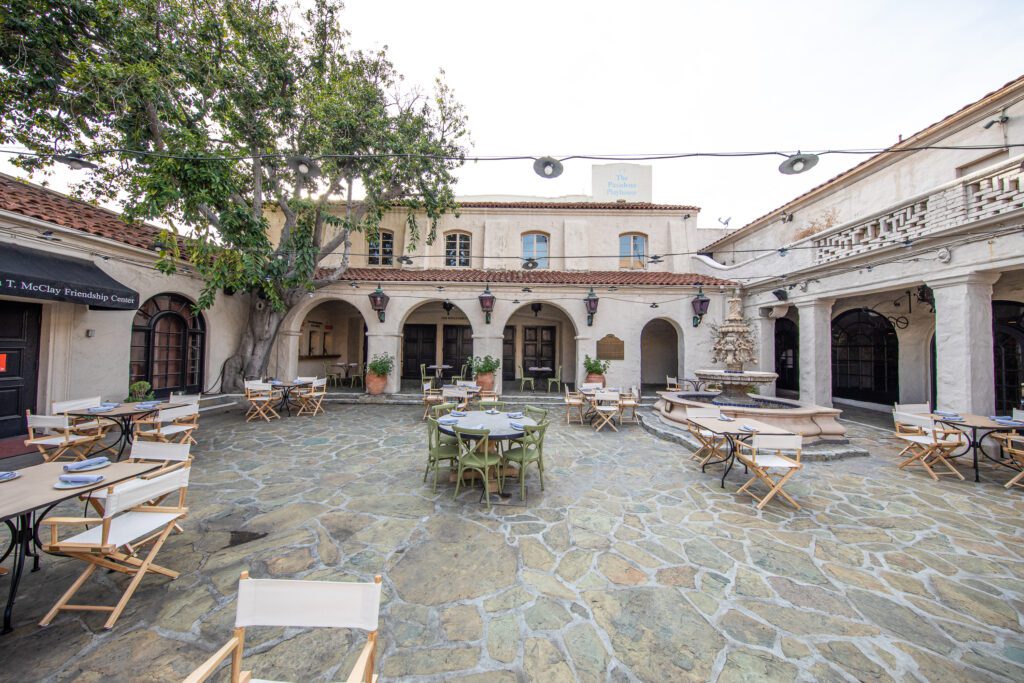 On the patio diners can enjoy a breezy, socially distanced meal in a courtyard shared with the Pasadena Playhouse, adorned with string lights and an ornate water fountain.
Saso: a play on the Basque word, "itsasoa" which translates to "the sea" and a combination of three coastal landscapes that blend bounty, heritage, and love for the sea & land under one roof.
Chef Dominique Crisp was born and raised on his family's vineyard in Wren, located 30 minutes inland from Newport, Oregon. Born into three generations of farmers – his parents had an immense impact on his passion for cooking. His mother was a home cook who taught Dominique the importance of quality ingredients and the art of developing new recipes. His father (a renowned winemaker and grower) taught him to work with local farmers and to create strong relationships with vendors to develop an award-winning final product.
From the young age of 15, Dominique began working in neighborhood restaurant kitchens. After graduating high school he traveled to Forcalquier, a small town located in Provence, France to stage at a Bistro de Pays. There he refined his culinary techniques, immersing himself in the art of French hospitality, and the slow-food movement.
He later returned to Portland, OR to work at Trattoria Gallo Nero under Chef Davide Filippini, simultaneously working in fast-paced bars that require great food served with booze. Thereafter he moved to Los Angeles, CA where he would eventually become the executive chef for beloved seafood restaurants L&E Oyster Bar in Silver Lake and then Blue Plate Oysterette in Santa Monica.
Throughout his career and still now at Saso, Dominique champions for sustainability and community – showcasing integral, family-owned farms and supplying nutritious meals to frontline workers. In his limited free time Dominique enjoys cycling with his wife, playing the drums, and spending time with his cat, Orange Peel.