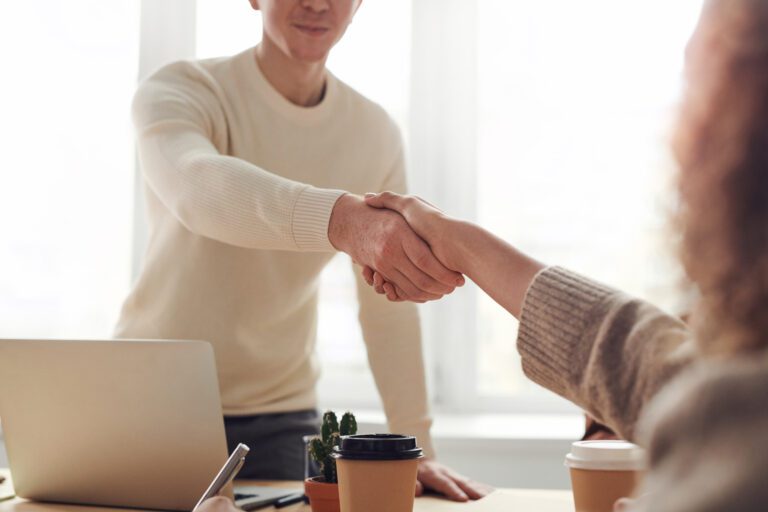 Small businesses are the lifeblood of Los Angeles County. It's home to over 244,000 businesses — many of which are women- and minority-owned. It's the land of opportunity for many entrepreneurs hoping for their big break in business. And if this holds true for you, then minimizing risk is a critical step to achieving success.
Here are five ways you can protect your enterprise from common business risks:
Comply with business laws
No matter which industry you're in, follow the law. If, for example, you're running a small neighborhood café, observe food safety guidelines. If you're in retail, don't mislead your customers with false advertising. Compensate your employees fairly, if you have any, and ensure the safety of the workplace.
Those are just a few of the business laws you need to learn in order to operate a legally compliant business. Additionally, you need to maintain certifications stating you can legally own and operate a business. Note that each state has specific licensing requirements. In California, for example, you need a seller's permit if you're specifically distributing merchandise.
Consult or hire reputable professionals
Studying all those laws can be overwhelming to new business owners. What can help is consulting with competent and reputable professionals who can help guide you. They will ensure that your business is compliant with all the necessary requirements.
Some of the business consulting services you might need are:
• Accounting and bookkeeping
• IT services
• Human resources
• Marketing
• Legal services
Legal advice is particularly crucial to starting a business. An attorney can help you navigate the business laws specific to your location and can provide counsel if you run into any legal trouble.
Choose the right legal structure.
Most small businesses operate as a sole proprietorship or a partnership if there is more than one owner. That is perfectly acceptable, but you'll have more protection as a limited liability company or LLC. An LLC takes on the feature of a corporation in which the business is separated from an individual. The owner is not held personally liable for certain responsibilities of the business. If, for example, you get a lawsuit, you won't have to settle with your own personal assets.
Each state has different requirements for LLCs. In California, it takes six steps to create an LLC:
• Name your California LLC
• Appoint a registered agent in California
• File Articles of Incorporation
• File the Initial Statement of Information
• Create an operating agreement
• Apply for an IRS Employer Identification Number
Insure your business.
Even with risk management strategies, businesses are not immune to certain risks, such as theft, fire, and product liabilities. That's why getting insurance for your business is very important.
There are many different kinds of business insurance that you should consider. Here are a few of those offered in California:
• Business Owner's Policy
• Business Income Insurance
• General Liability Insurance
• Workers' Compensation Insurance
Secure your data
The California Consumer Privacy Act was signed in 2018, and it is something that business owners need to get serious about. Reports indicate that 43% of cyberattacks target small businesses, as they generally have lax security measures. This can be very costly for the business for many reasons. Customers can file lawsuits against you for violating their privacy. But aside from the legal repercussions, it can also become impossible for you to renew their trust and recover your reputation.
A few key cybersecurity measures your small business should take are:
• Use multi-factor authentication.
• Install anti-virus and anti-malware software.
• Secure your network.
• Back up your data regularly.
• Use a firewall.
• Train your employees.
Starting your own business can be a huge and intimidating leap, but you can protect your business and yourself by following the steps enumerated above. For more entrepreneurial insight and advice, check out our blog.