Dancing With The Stars contestant, Hollywood actor and Super Bowl Champ
Vernon Davis
took a little time out of his busy schedule to dine at celebrity favorite Crustacean of Beverly Hills after a top-secret photo shoot.

The Dancing With The Stars hunk is allergic to shellfish but was seen talking business at the award-winning restaurant with publicist Christine Peake, CEO of PeakPRGroup and two journalists.
Vernon was visibly blown away when served their celebrity favorite tuna cigar, which is packed with caviar to resemble cigar ash and comes complete in a humidor box, prepared by executive Chef Tony Nguyen.

---
The black-gloved five star service also included ice cream made tableside.
Taking into account every safety precaution,  Crustacean is leading the way in Los Angeles having adapted to the new Covid safety rules.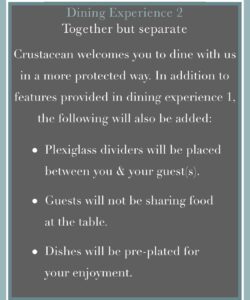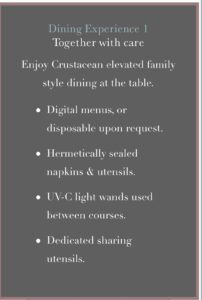 Whilst some restaurants are having difficulty to stay open, Crustacean Of Beverly Hills spent weeks redesigning their stunning outdoor patio, even providing custom-designed plexiglass walls to separate each table, they have quickly established themselves as the 'safest place to eat'.
Catch Vernon on Dancing With The Stars!