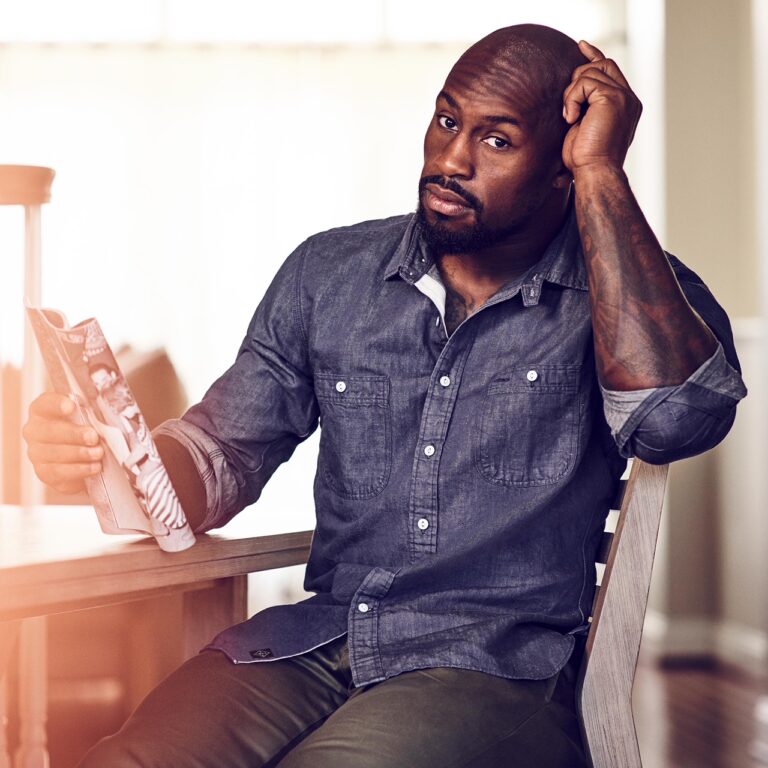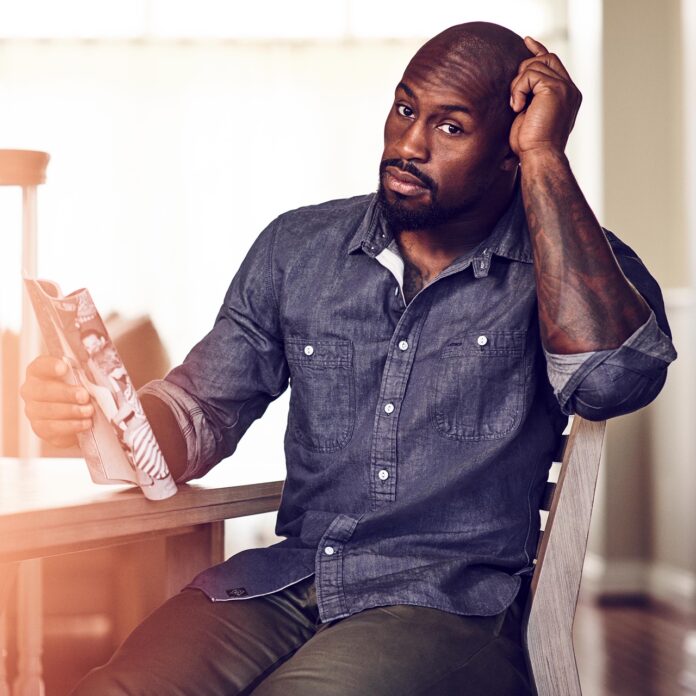 Normally it's not smart to pick a fight with a 6'3", 248 lb super-star athlete.  But things got intense this week as DWTS's Vernon Davis defended his risky choice:
Is Dancing a Sport?
Immediately after the question is asked, Davis' eyes dart over, like 'did he really say that?'  Just before he unleashes a superbowl-winning beatdown, instead he cracks a fun-loving smile and laughs!
Is Vernon Davis an intense competitor?  Yes.  But he's also a well-spoken, focused warrior poet.  Easily the most charismatic dancer on Season 29 of DWTS.
"It's definitely a sport.  Definitely good cardio.  It's a good workout.

It's a hard sport.  It takes discipline, hardwork and dedication."
His eyes light up as he continues.  He explains how present your mind and body need to be.  The teamwork aspect.  The full-body workout.  If you want to be a good dancer, you need to put in the time and reps.
"Dancing is a sport for every gender and it's just as hard as playing football"
To look good and move well on the dance floors, it's legwork, balance, arms, shoulders.  It's equivalent to the same workouts you do for the football field.
Would dancing be a good workout for football players?
Davis nods swiftly and explains how many pro athletes are already dancing as part of their workout or routine.  The dexterity, the footwork.
Catch Vernon Davis starting in the 29th season of Dancing With The Stars premiering Sept 14 on ABC.