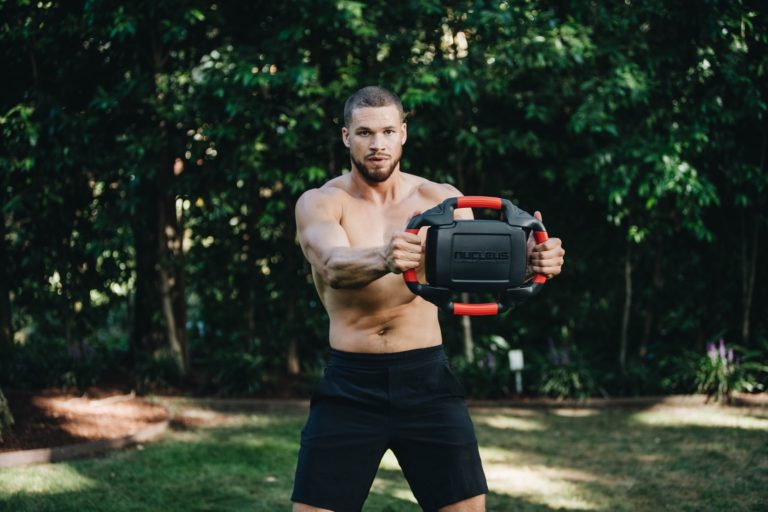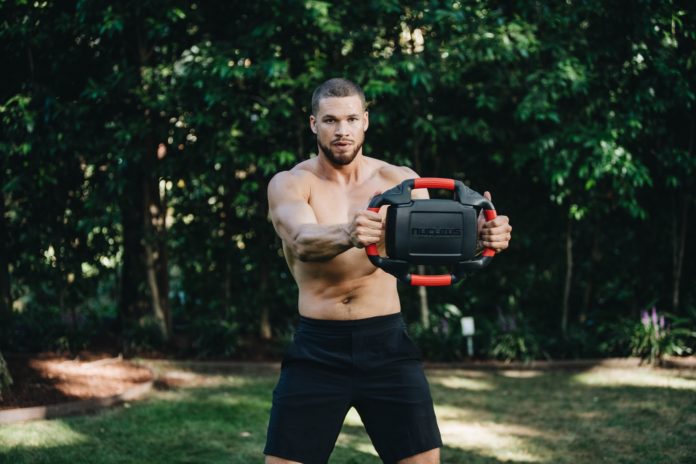 With millions of Americans under Safer at Home orders and desperately looking for ways to get or stay fit, its not just toilet paper that's flying off the shelves, but fitness products as well.
The NUCLEUS Central Core Pro, manufactured in the United States, is now available.
This single piece of equipment is ideal for any age group or fitness level, offering a total gym experience with a portable full body 12-minute workout.
---
Advertisement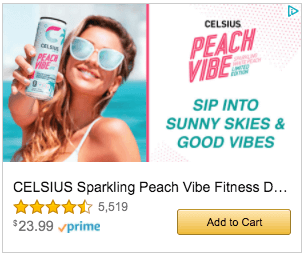 ---
Developed by Diego Calvo, a highly credentialed personal fitness trainer based in Los Angeles, the NUCLEUS is a hand-held fitness device that weighs only five pounds.
"The NUCLEUS is a patented liquid force technology, which I worked on for several years with a team of engineers. Its operation is based on using the kinetic energy created by moving the amount of liquid stored inside of it. "
…The faster you move your NUCLEUS, the more energy you will generate and more muscle stress you will produce," says innovator Diego Calvo.
NUCLEUS incorporates high-intensity interval training (HIIT), in which a series of exercises are combined for 15 seconds (with 15 second rests) at the beginner level, or 20 seconds (with 15 second rests) at the advanced level during a maximum time of 12 or 13 minutes depending on the physical condition of each user.
Tested by elite athletes and fitness pros, the NUCLEUS can do over 70 movements from the most basic to the most explosive. It uses 80% of the body's muscles, causing a beastly energy expenditure that activates the metabolism to the fullest and therefore, the burning of calories.
Calvo further stated, "The NUCLEUS causes the fierce activation of the core that occurs as a result of the isometric contraction involved, which means that the abdominals remain in tension for 100% of the session."
---
Advertisement

---
The NUCLEUS is designed to adapt to all ages and physical conditions with many benefits. Because it is so light, it allows you to make jumps without producing an excessive impact on the joints. It can also help with postural problems, arthritis, and range in motion challenges, as well as boost the immune system.
The size and shape of the NUCLEUS insures comfort and ease of use. The rubber grip has an anti-slip texture, allowing full control and fitting any size hand. The body is designed in a unique plastic enclosure offering a durable product that does not take a lot of space and is easy to store. The liquid blend contained within NUCLEUS is completely organic and biodegradable.
A series of how-to online workout videos are included to help the user learn strength and cardio exercises and progress from beginner to advanced levels in 60 days.
The NUCLEUS Central Core Pro is regularly priced at $149 but for a limited time, it is available for $119. Delivery is within 72 hours of order.
Other NUCLEUS products to incorporate into your workout include an Elite Hip Band ($19.99 retail), a premium non-slip, soft fabric band that is designed to help stimulate your glutes and the Premium Natural Rubber Yoga Mat ($99.99 retail), a luxurious eco-friendly fitness mat that has extra cushioning for maximum comfort during your NUCLEUS workout.
The NUCLEUS is available online at https://nuccorepro.com/.
Join the NUCLEUS community
Instagram @nucleuscorepro
Facebook @nucleuscorepro
About Diego Calvo https://www.diegocalvoprohealth.com/