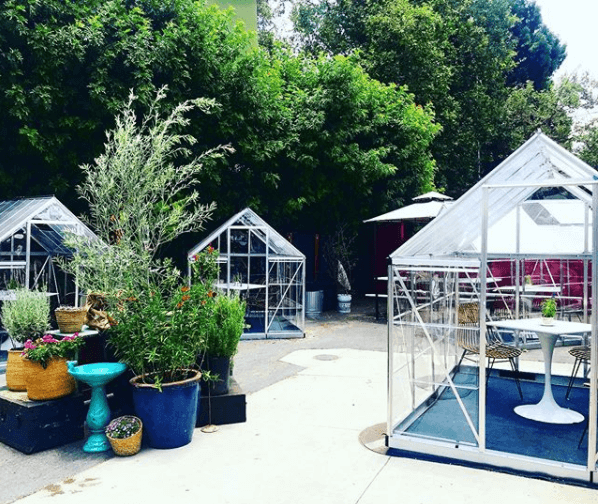 It's been a busy few weeks around the city.
Los Angeles restaurants are re-opening for dine-in service
with many taking unique steps to expand seated areas into public parking lots and sidewalks.
Over in Echo Park, the barely opening (just two-month-old) Lady Byrd Cafe is taking social distancing even further, transforming its own parking lot with cozy, individual greenhouse "dining pods."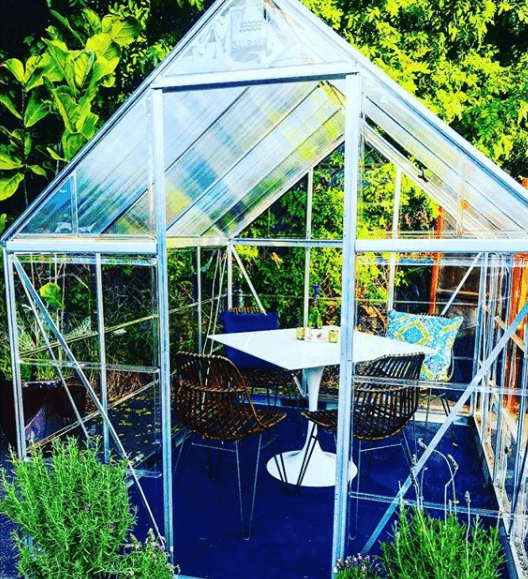 Owner Misty Mansouri opened Lady Byrd in the former Pollen space one month into California's shelter-at-home order, and opened its dining areas last Tuesday June 16.
The transformation is hard to believe, with Lady Byrd's new decor, filled with plants, flowers, four greenhouse tables, and a mini-market, created from then restaurant's parking area.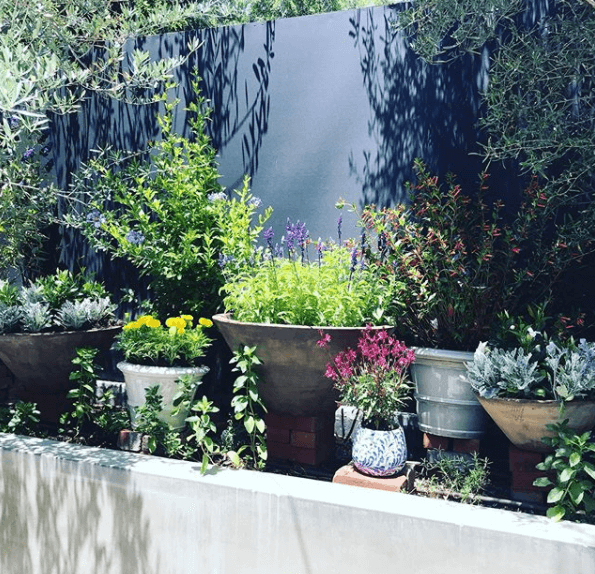 Six can tightly fit inside each greenhouse.  Also there's still plenty of "traditional seating" inside the restaurant, as well as a second outdoor patio.
Mansouri explains she was inspired by European al fresco dining and Mediamatic, an Amsterdam restaurant that installed outdoor dining greenhouses in May.
"It's such a different dining experience there," says Mansouri.
"That's what I wanted to bring into this space. But when COVID hit, we had to focus on health and safety first. Even though we have a huge patio space…"
"…I wanted to go the extra step for people who wanted safety."
Mayor Eric Garcetti launched his original LA Alfresco initiative on May 29, showing the way for restaurants to turn public spaces into outdoor dining areas.
He probably didn't picture Mansouri's greenhouses, which are compact enough for those who feel safe dining in small groups. After each meal is finished, the greenhouses are cleaned top to bottom with a mixture of Simple Green, bleach, 409 Multi-Surface Cleaner, and Lysol. The greenhouses also have windows to allow continuous airflow while eating.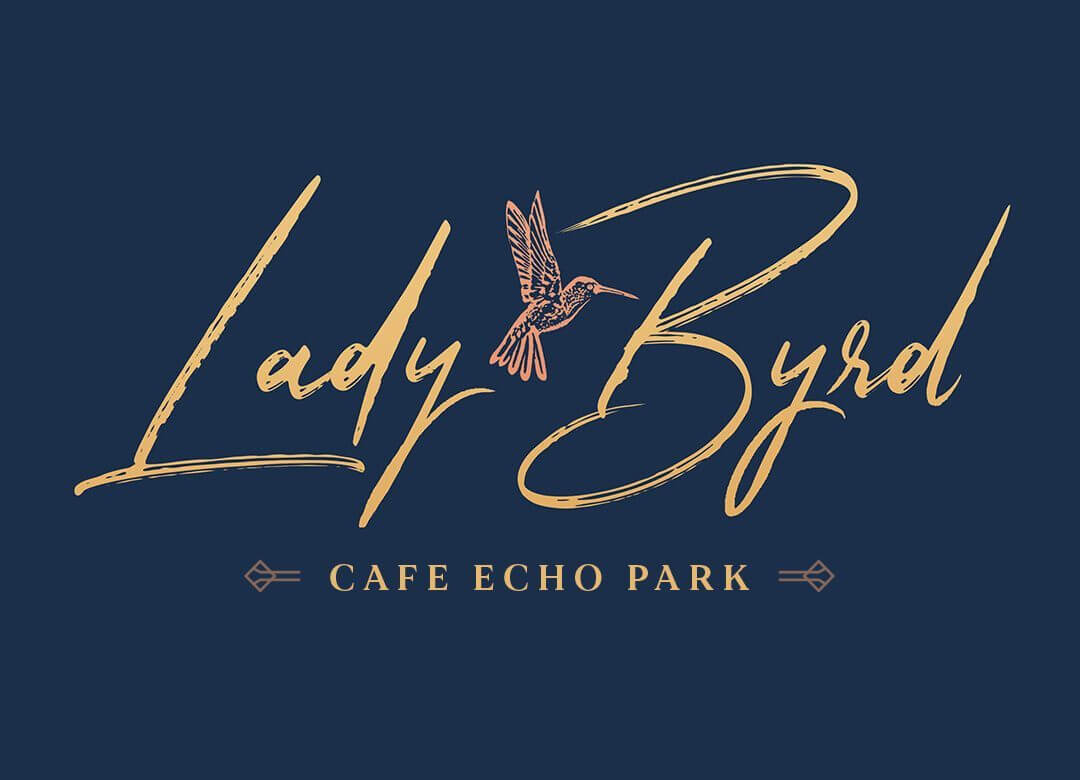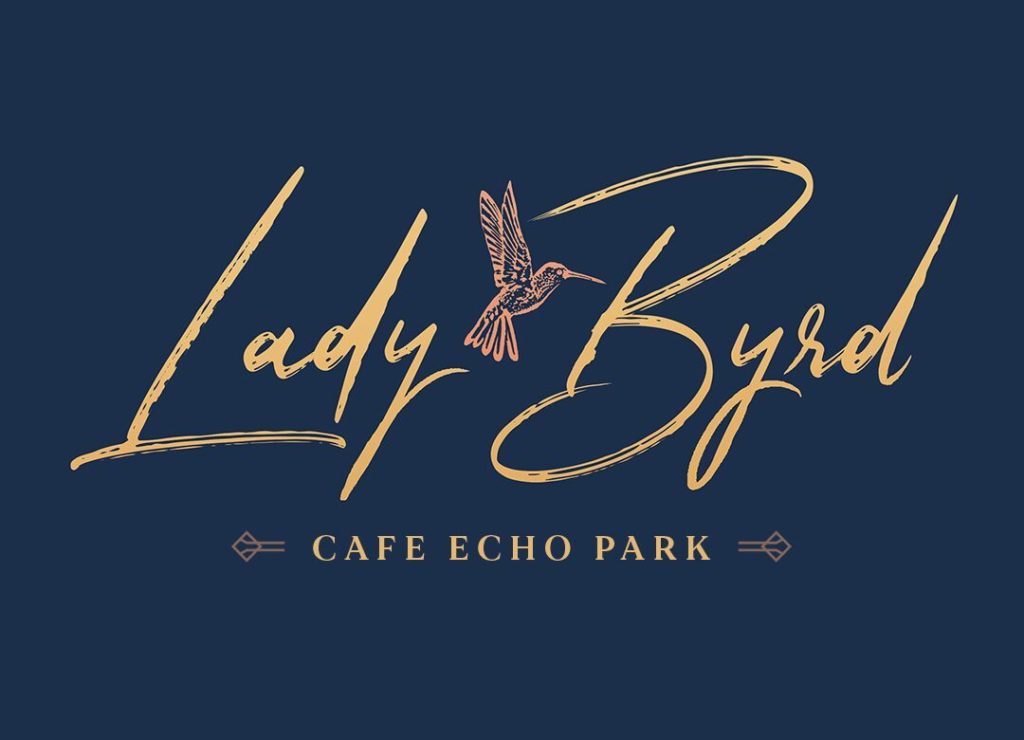 LA is ideally situated for this new phase of parking lot and sidewalk dining. With Lady Byrd, Highland Park's Barcade, and other establishments moving towards al fresco drinking and dining, one question keeps coming up: With fantastic year-round weather, why did it take a pandemic for Los Angeles to move towards a more European approach to outdoor dining?
Lady Byrd Cafe. 2100 Echo Park Ave, Echo Park, CA