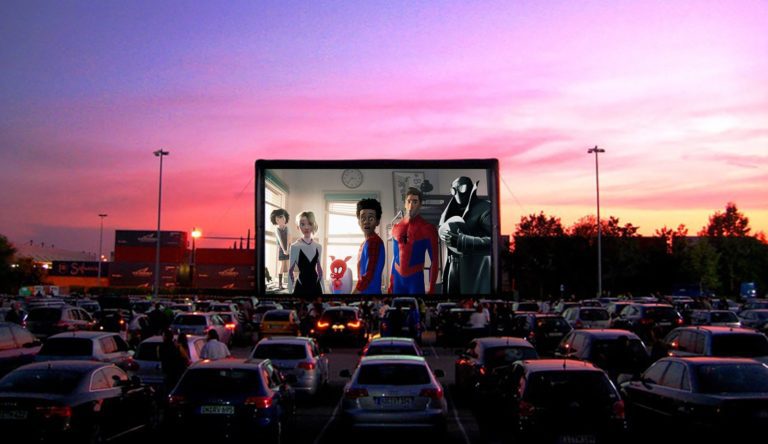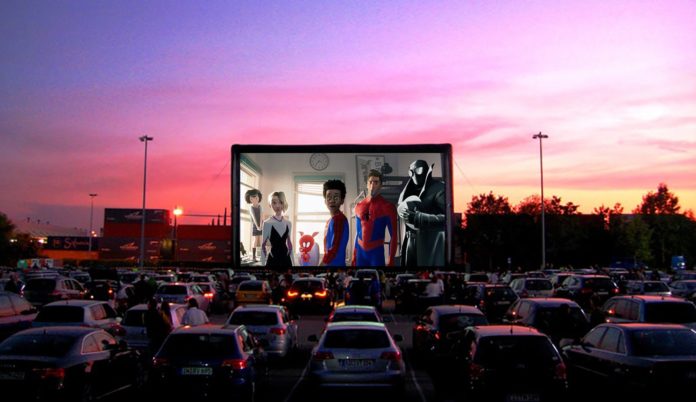 The movie business is booming in Southern California!
Nope, we aren't back in production yet.  And nope, theaters aren't re-opened yet (and who knows what that'll look like with social distancing.)
But…
We have drive-ins!
That's right.
Business is booming at Mission Tiki Drive-In theater in Montclair over the last several weeks, as outdoor theaters are the only type allowed to operate in California at the moment.
This weekend screened Groundhog Day and soon after will be like Knives Out and Jumanji: The Next Level.  Yes, these are second-run, showing many months after their initial release.
And the outdoor screening options have expanded with the opening of the Roadium Drive-In in Torrance, which is screening the Pixar classic Up.
The Paramount Drive-In, which has now re-opened (back in 2014) after a more than 20-year "intermission," and is currently screening the number one movie in the country: Trolls World Tour.
Nearly 90 percent of the country's theaters are closed due to coronavirus restrictions.
However, almost half of the nation's 600 theaters open in the country last week were drive-ins.
Indoor theaters are set to reopen in other parts of the country mid-June, but today, the Roadium, Paramount, and Mission Tiki are the exclusive movie destinations around Los Angeles.