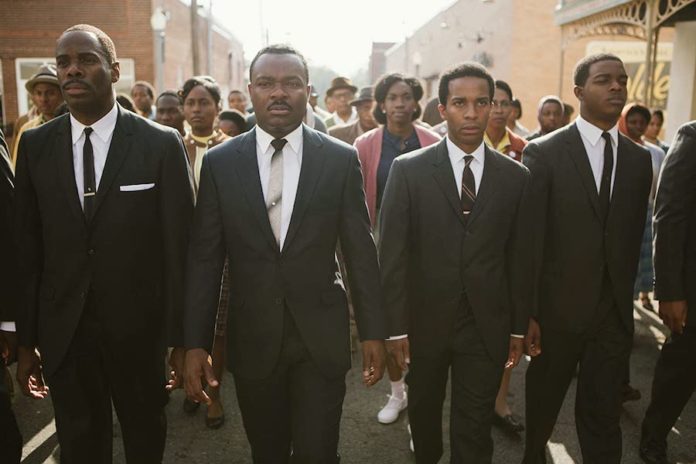 In light of current events, Paramount Home Entertainment is offering free rentals of Selma via digital platforms through the end of June.
Filmmaker Ava DuVernay's incredible film chronicles the story of how Dr. Martin Luther King Jr. led the march from Selma to Montgomery, Ala., to secure equal voting rights in an event that forever altered history.
"55 years after the historic marches from Selma…
as we witness the expression of decades of collective pain, we should reflect on Dr. King's words: 'Injustice anywhere is a threat to justice everywhere,'" read a Paramount statement.
"We hope this small gesture will encourage people throughout the country to examine our nation's history…
and reflect on the ways that racial injustice has infected our society.  The key message of Selma is the importance of equality, dignity and justice for all people.  Clearly, that message is as vital today as it was in 1965."
Also this week, Warner Bros. allowed the Jamie Foxx feature film Just Mercy available for free to stream on digital platforms throughout June in reaction to the outcry over the death of George Floyd. That film is about black attorney Bryan Stevenson (played by Michael B. Jordan), founder and executive director of the Equal Justice Initiative, a human rights organization in Montgomery, Ala. It co-stars Brie Larson.