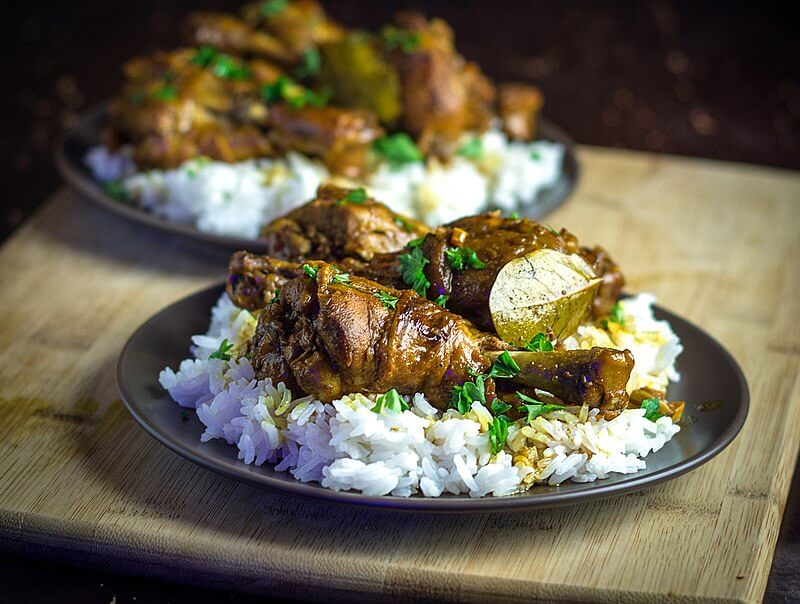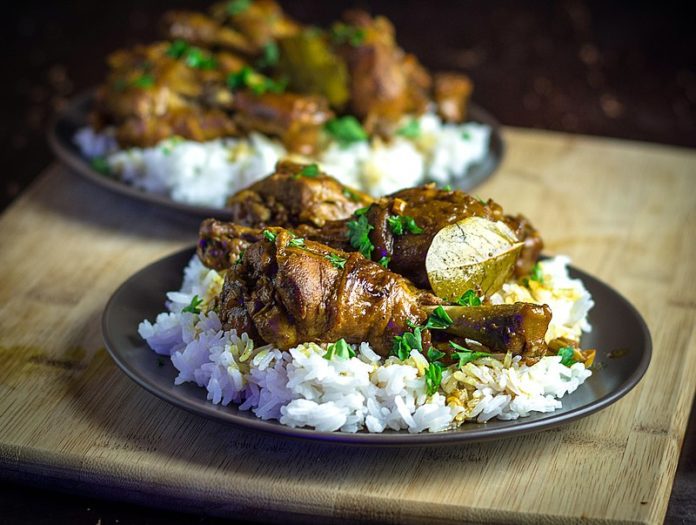 Filipino food has built quite a reputation for itself, as it has started to become more and more popular in the United States. But what is Filipino food anyway? If you've ever wanted to do a deep dive into this delicious niche, read on for a brief beginner's guide to Filipino cuisine and its most popular elements!
Rice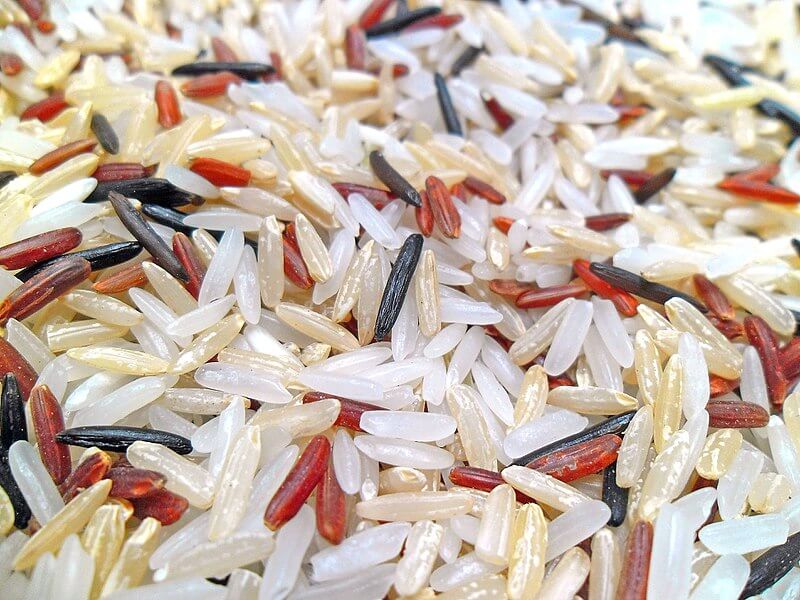 Rice is one of the most important elements of a Filipino meal, as it is their main source of carbs. The reason for this can be traced back to the mid-1800s. Once a Spanish colony, the Philippines started focusing on agriculture to help sustain Spain's reign. As a result, rice became abundant in the country and has since cemented its place as a Filipino staple.
---
The Easy Filipino Cookbook: 100 Classics Made Simple 
---
Now, if you've never prepared rice before, it's understandable if you feel a little intimidated. And while you can cook rice over a stove, there are now quite a number of easier ways to do it. Of course, the most hassle-free way is to choose the right equipment – and yes, we mean the rice cooker. However, it can be confusing walking down the kitchen appliances aisle and seeing all the different versions of this humble tool, as it has evolved quite a bit. Case in point, this page features a variety of rice cookers that range from the simplest versions to the sleekest and most complex. Some quick research is key to making your rice cooking experience a stress-free one. After all, this is a necessity if you're serious about cooking Filipino food on the regular.
Adobo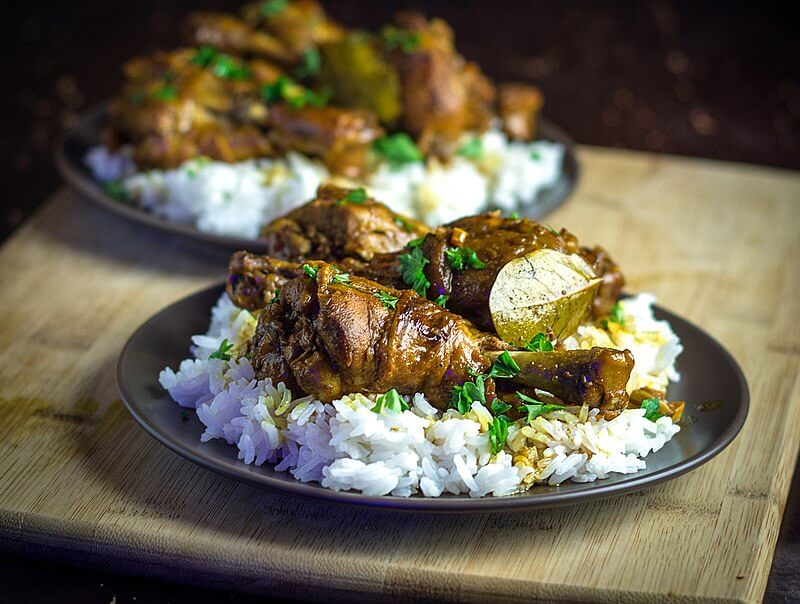 Adobo is often one of the first dishes to come to mind when talking about Filipino cuisine. Adobo, like many Filipino dishes, was heavily influenced by the Spanish. And while the Spanish process of making adobo involves immersing raw food in a stock composed of various spices, the Filipino version is quite different. For this cuisine, making adobo mostly involves stewing meat with vinegar and soy sauce. This dish is quite popular, as all you'll really need to do is throw everything in a pot and wait for it to finish cooking.
---
Pulutan! Filipino Bar Bites, Appetizers and Street Eats:
(Filipino Cookbook with over 60 Easy-to-Make Recipes)
---
Despite its simplicity, adobo as a dish can be pretty complex. This is because there is a multitude of ways to make Filipino adobo. Different regions of the Philippines have their different variations of adobo. It can either vary in the protein used, or the addition or subtraction of specific ingredients. For example, adobo in the region of Bicol is made with gata (coconut milk) and green chillis, as people from that region usually use those two ingredients for most of their dishes. A quick browse through the images people post of this dish will show just how diverse it can be, with some incorporating seafood, vegetables, or even beans!
Lumpia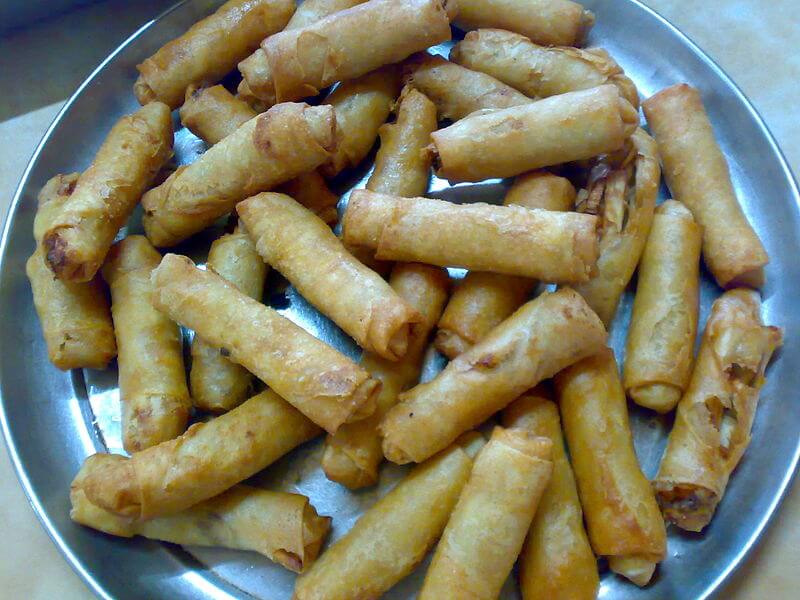 Aside from the Spanish influence, another main component of Filipino cuisine is the influence of the Chinese. The Chinese have been in the Philippines since 1861, when a villager from the Chinese province of Fujian sailed across the South China Sea to start a new life. Chinese and Filipino culture has been so intertwined that the oldest Chinatown in the world can be located in Manila, the Philippines' capital. And while there are many indications of the Chinese influence on Filipino culture, it is most evident in its food.
One such dish is lumpia, an Asian spring roll made with lumpia wrapper (thin crêpe wrapper) filled with a variety of stuffings. The stuffing for the lumpia is usually made up of ground pork and vegetables. Lumpia has been popularized in many areas within the country. In fact, it's even hit the local mainstream as a food truck called Lia's Lumpia, which has been getting quite popular after participating in the Food Network's Great Food Truck Race.
Specially written for dailyovation.com
by Bucky Joe