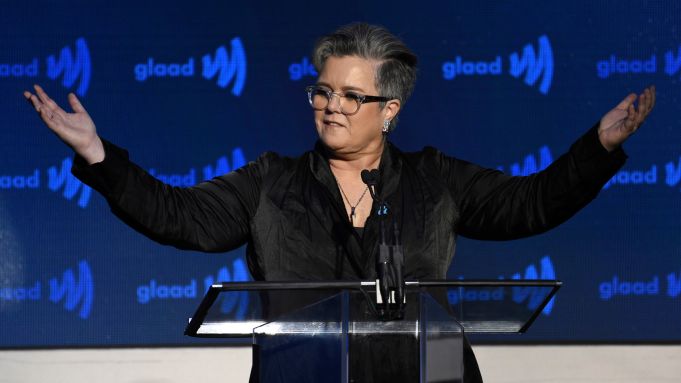 Rosie O'Donnell and actor/producer Erich Bergen will bring back the Emmy-winning The Rosie O'Donnell Show this Sunday.
The one-of-a-kind event is a live, one-night-only streaming fundraiser for The Actors Fund.
Revelations Entertainment and Broadway.com partner to present, The Rosie O'Donnell Show available at 7 PM on Broadway.com
The incredible show will also be live-streamed on Broadway.com's YouTube channel.
The program will feature performances and appearances from stars signing in from their own homes. Matthew Broderick, Kristin Chenoweth, Darren Criss, Gloria Estefan, Billy Porter, Morgan Freeman and many others are scheduled.