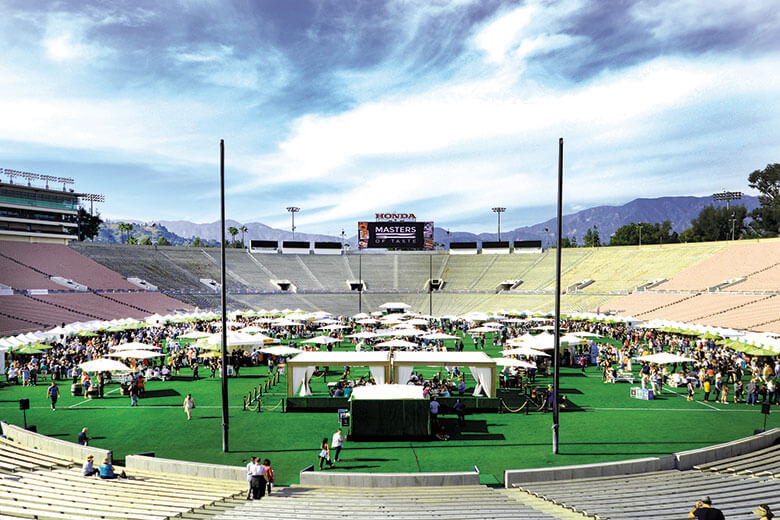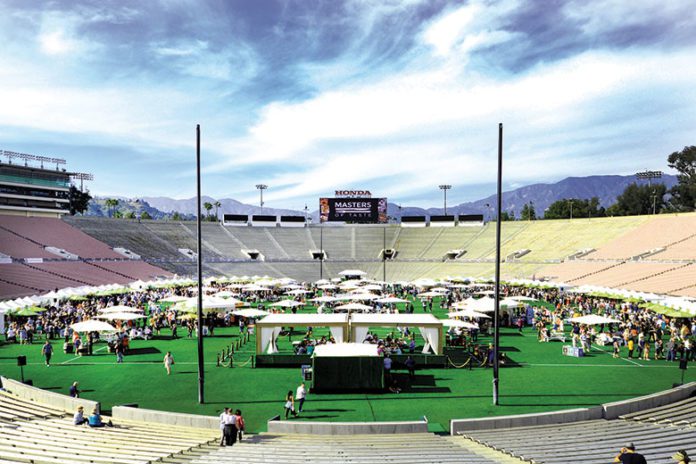 Masters of Taste is a premier outdoor food and beverage festival on the field of the iconic Rose Bowl.
Each year more than 3,000 food and beverage enthusiasts stroll the 50 yard line of the Rose Bowl for the Annual Masters of Taste. Guests enjoy a spectacular array of L.A.'s best Culinary, Beverage and Sweet Masters.


---
Salt, Fat, Acid, Heat: Mastering the Elements of Good Cooking 
---
As of March 12, 2020 with Coronavirus (COVID-19)
Here is Masters of Taste official statement:
As truly valued members of the @mastersoftaste family we want to let you all know that we have carefully reviewed all of the information and recommendations regarding the Coronavirus (COVID-19) from every local, national and world health agency and we wanted to keep you updated on all of our efforts in dealing with COVID-19 and the status of this year's event.
After much deliberation and consideration of the many health and safety concerns presently unfolding all around the world, we have decided that the best solution is to postpone Masters of Taste at this time. We know the 5th Anniversary event is going to be spectacular and we want to hold this event at a time when all of our committed Masters, participants, sponsors, volunteers, and guests can attend safely, without any fears or anxiety whatsoever.
This decision did not come lightly, but because the health, safety and wellbeing of every Master, participant, sponsor, volunteer, and guest is of the utmost importance to us, we feel that this is right decision.
Masters of Taste will continue to remain committed to supporting the life-saving work of @ushsnews and the proceeds from the 5th Anniversary of Masters of Taste will again directly benefit Union Station Homeless Services, a 501(c)(3) nonprofit organization committed to helping men, women and children experiencing homelessness, rebuild their lives.
Once we have confirmed the event's new date and time, we will immediately share the good news with you. If you are a current ticket holder or sponsor, you do not need to take action now – your tickets will be automatically reissued for the new date and time.
Thank you for all of your support and we are deeply grateful for your understanding!
Sincerely,
The Masters of Taste Team
---
201 Recipes You'll Make Forever:
Classic Recipes for Today's Home Cooks
---
Past participants have included Chef Vanda Asapahu of Ayara Thai, Chef Michael Hung of Faith & Flower, Michelin Starred Chef Jon Yao of Kato, Chef Jonathan Aviles of Salazar, Chef Sammy Monsour of Preux & Proper, Chef Elena Vega of Maestro, Chef Florent Courriol of Alexander's Steak House, and many more!