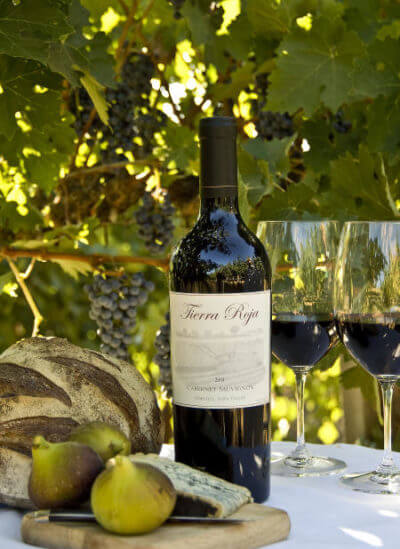 The Tierra Roja Vineyard is just east of the Silverado Trail in a wine Who's Who neighborhood — near Joseph Phelp's Bacchus, below Dalla Valle's Maya and just up the street from Screaming Eagle.
The vineyard is named for the rich red soil that gives the red wines from this region their legendary vibrant and intense flavor.
Every year Tierra Roja only makes one wine: a 100% Cabernet Sauvignon, from their own vineyard and we had the pleasure of tasting.
Tierra Roja 2009 Cabernet Sauvignon
The wine, which is 100% Cabernet-shows the intensely concentrated, ripe fruit, heavy with flavors of blackberry, cassis and a modest showing of cocoa, woven within fine tannins and brightened by acidity.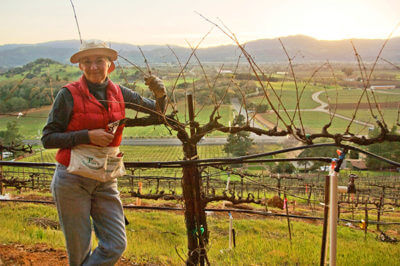 Insider whispers explain that Vineyard owner Linda Neal shrewdly empowers Winemaker Jeff Ames to give incredible time and treatment to these grapes creating "taste experience" that honors its drinker.
Definitely poetic.  The bottles are in very short supply.  If you're lucky enough to get a taste, you might just understand the poetry.