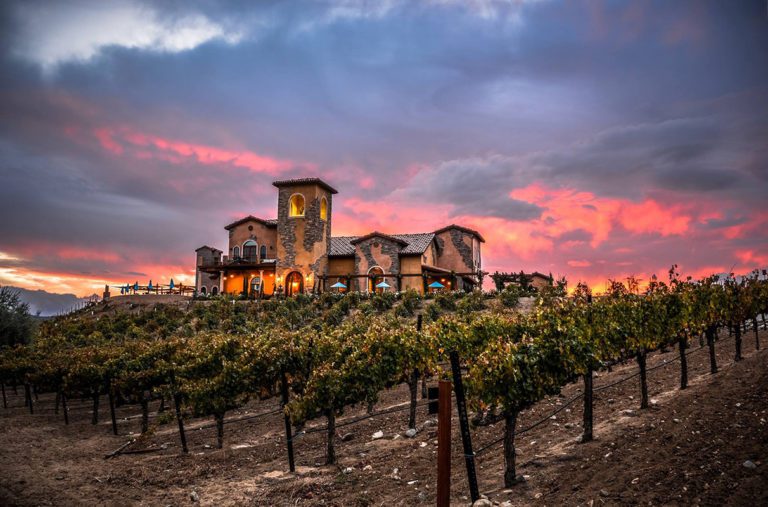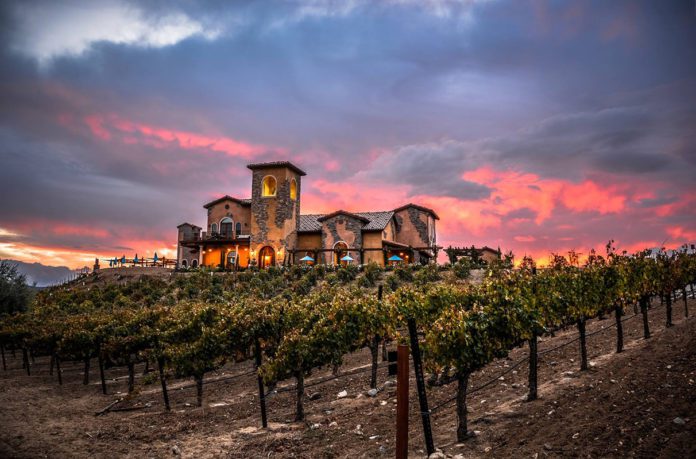 Temecula is less than two hours South of Los Angeles — but it might as well be a whole other world.   Slow life is celebrated.  The surprising culinary scene, eye candy with rolling hills lined with vineyards
40-plus vineyards, dozens of tasting rooms, and friendly folks (they actually are glad you're visiting).
Plan to make it a weekend — there's plenty to do: wine-tasting, golfing, balloon rides, and more.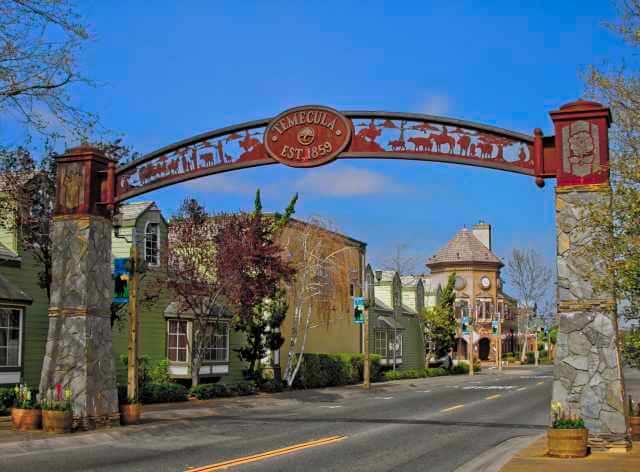 Visit Old Town
Meander.  Go ahead.  Explore Old Town Temecula's 12 blocks of antique shops, galleries, brewpubs, and restaurants.  Head over for samples at the delicious Temecula Olive Oil Company, where you can taste artisan olive oils in bold flavor profiles like roasted garlic or citrusy blood orange, and then browse for lavender lotions and bath soaps at Temecula Lavender Company.
Into country?  Check out who's playing at the Temecula Stampede, the West Coast's largest country and western music venue (they offer free dance lessons on weekends.)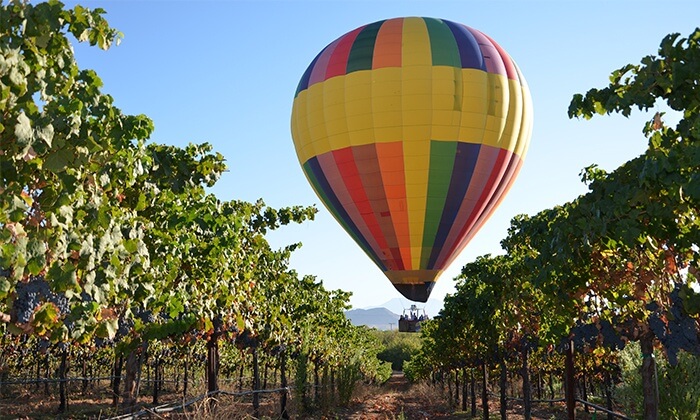 Discover the Views in a Hot Air Balloon
Just before dawn join the party of hot-air balloons rising 1,500 feet above Temecula's vineyards.
Book a spot with California Dreamin' Balloon Adventures, Magical Adventure Balloon Rides, or A Grape Escape, then go up, up, and away.
Enjoy amazing views of fruit groves, vineyards, and the distant mountains. After touching back down to earth, celebrate with a sparkling wine toast.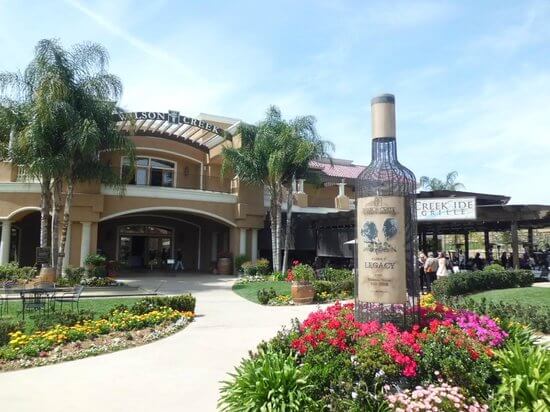 Taste at Wilson Creek Winery
The Temecula Valley was once known for Chardonnay grapes, but today's winemakers have branched out into Cabernet Sauvignon, Syrah, Cabernet Franc, and dessert wines.
(Check out the Temecula Valley Winegrowers Association website for tasting coupons and discounts.)
For a fun tasting experience, head straight to Wilson Creek Winery.  Expand your horizons with a sip of Wilson Creek's signature almond sparkling wine. Live bands play on the lawn most summer weekends, and an outdoor bar serves wine slushies.
Enjoy E.A.T Marketplace
Lunch time! Farm-fresh sandwiches and homemade coconut milk at E.A.T Marketplace (EAT stands for "Extraordinary Artisan Table"), and be sure to save room for turtle cheesecake. Chef Leah Delyte makes inventive dishes — plenty of gluten-free, vegan, vegetarian, and paleo choices — with grass-fed beef and local Temecula edibles.

Stay at Temecula Creek Inn
Stay over at the Temecula Creek Inn, where you'll sleep well on a comfortable bed with a view of the Santa Ana Mountains and Temecula Creek's 27-hole championship course.