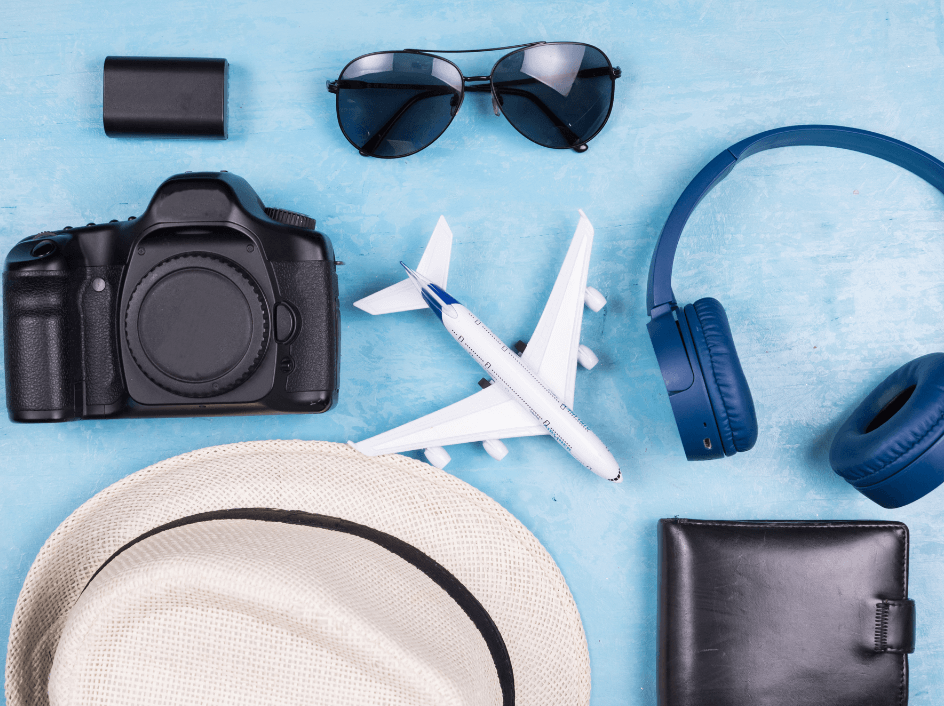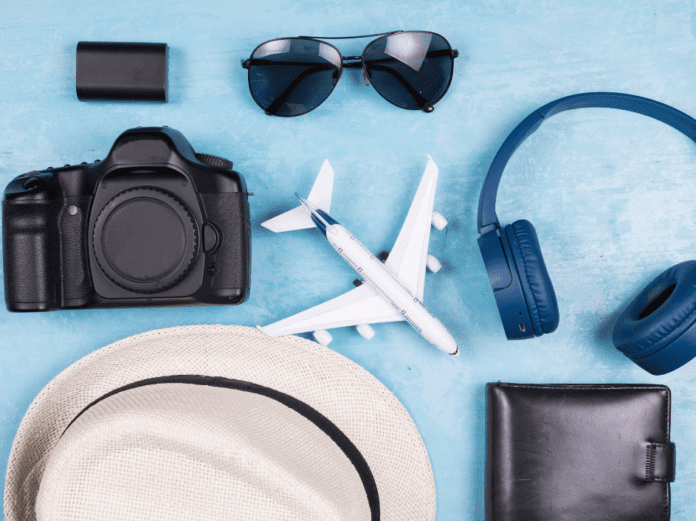 Do you travel as much as I do?  Whether it's for work, pleasure or all kinds of adventures, I'm on a trip at least monthly.  The more we travel, the more we need new travel accessories.
From pillows to coffee to cameras.  There's alot of options out there.  And honestly, a lot of low quality.
We've researched, tested and reported on a lot.  Most disappointed 🙂
Below are the results of our newest travel accessories — useful, functional, and fun accessories that every traveler should have.
"I've tried other attachable lenses. This is top of the line."

"I've bought attachable lenses and received them as gifts before but this is probably the best set yet."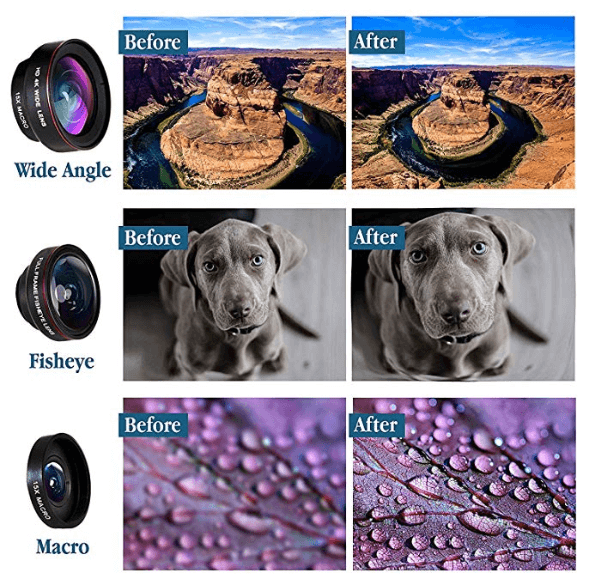 ⭐ NO ORDINARY CELL PHONE CAMERA LENS ATTACHMENT – We want to make sure your lens stays in place so you can keep shooting those amazing pictures. That's why we went through extensive testing to bring you the best, attachable smartphone clip on the market. A 360° non slip, adjustable ring allows 100% our clip's surface area to maintain contact with the phone compared to most that only make contact with part of the phone. This protects the lens from falling while you travel on the go!

⭐ SAY GOODBYE TO DARK CIRCLES WITH OUR FULL-FRAME FISHEYE CELL PHONE LENS: Give your photos a unique, rounded filter with this FULL-FRAME fisheye lens. It is a 160° fisheye lens, used to capture everything from action sports to portrait shots and real estate.

⭐ CAPTURE 50% MORE WITH OUR WIDE ANGLE PHONE LENS ATTACHMENT: Ever had trouble photographing the entire family while on a trip or been too close to take a selfie? With this 0.58 X wide angle lens accessory, you'll be able to fit nearly 50% more than before in every picture!

⭐ SEE THE WORLD FROM A DIFFERENT VIEW: Magnify even the smallest objects with this macro lens filter. The macro lens acts like a microscope and allows you to focus on super small subjects that would be blurry and difficult to take without our iPhone lens kit. (Best if used 1 inch or less from the desired subject.)

⭐ 100% MONEY-BACK GUARANTEE – The Empire of Electronics phone camera lens kit is backed by a 100% guarantee that you are fully satisfied with the lens or your money back.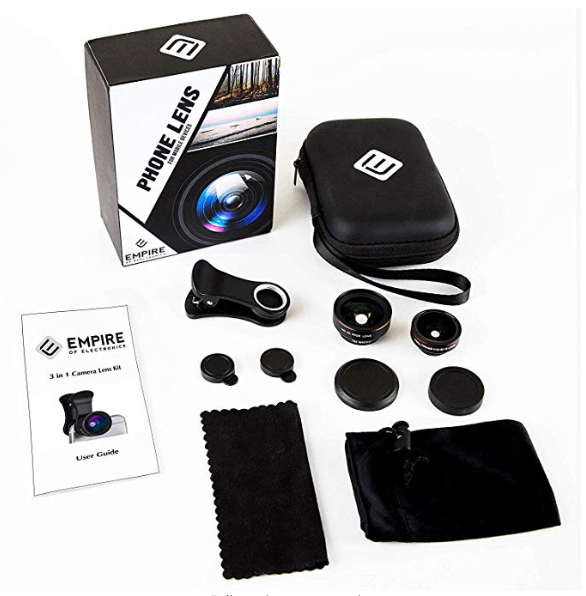 "I've had the spectacles since they first came out and have always enjoyed them." 

"If youre an avid snapchat user (such as myself) than these will be the perfect gift for you."

"Works great! So convenient and well made. Videos easily save to phone now from snap app"
Spectacles 2 (Original) 
HD Camera Sunglasses Made for Snapchat
Price: $149.99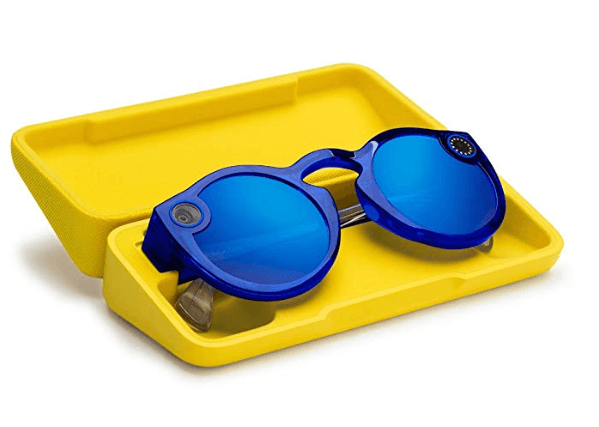 HD VIDEO & PHOTO: Meet Spectacles 2 — camera glasses that capture your world, from your perspective. Press the button to take a 10-second video. Press again to keep recording. Hold to take a photo.

WATER RESISTANT: Spectacles 2 (Original) are built to survive pool parties and snow days, and can even take a photo or video under shallow water!

RECHARGE ON THE GO: Capture and sync up to 70 videos on a single charge. Recharge up to four times in the included Charging Case.

SHARE ANYWHERE: Send your favorite moments on Snapchat, or export and share them anywhere you'd like.

WHAT'S INSIDE: Spectacles 2 (Original), Charging Case, Charging Cable, Cleaning Cloth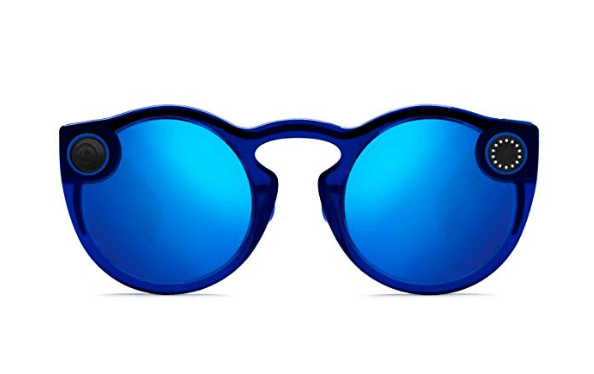 "

I love the barista kit. I use it everyday. It's easy to clean, easy to use, and makes excellent espresso."
[LARGER WATER TANK] The nanopresso Barista Kit is a full set of accessories packed in a small container. It expands the Nanopresso capabilities by giving you the possibility to prepare double espresso (16 grams of ground coffee) up to 120ml.

[MORE CONVENIENT] Our Barista Kit allows to go for a double expresso in one go. 2 x 16g baskets and 1 x 8g basket with three caps. Perfect when travelling to make two double shots and 1 single shot without having to clean or refill any basket. All baskets can be stored neatly into the Barista Kit.

[BE YOUR OWN BARISTA] Thanks to its high pressure extraction of 18 bar, Nanopresso takes full advantage of the larger filter basket and surpasses the extraction quality of most home espresso machine. Coffee lovers will be pleased to enjoy unbelievably rich espresso, absolutely perfect to prepare tasty latte and cappuccino.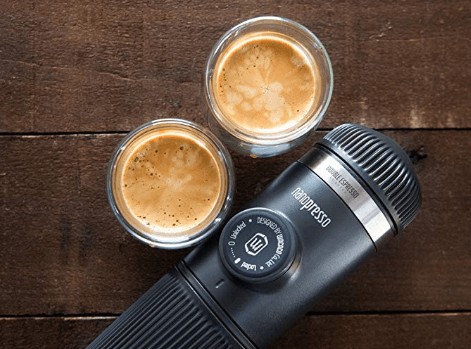 INSTRUCTIONS
Screw the Barista Kit's double espresso adapter ring into the body of Nanopresso

Fill the large filter basket with fine coffee grounds (16g)

Add hot water to the large tank of the Barista Kit and tighten it into the body

Start pumping as described in the Nanopresso User Guide

Note the Nanopresso does not included and need to be purchased separately
"This is the world's greatest product hands down!"

"I love it! It is really amazing, it is super soft and so good for sleeping."
Ostrich Pillow Original
Travel Pillow for Airplane Flying 
Travel Accessories for Head Support
Power Nap on Flight and Desk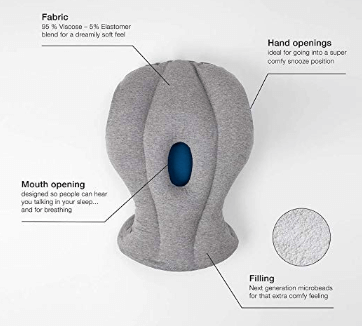 DREAM IN STYLE: The revolutionary media sensation OSTRICHPILLOW ORIGINAL is the ultimate immersive pillow! Use it for a power nap at your desk, lounging at home, or wherever you may be, without moving an inch. Just slip it on and you're off to dreamland

REVOLUTIONARY DESIGN: The travel head pillow is designed to feel immersive like a cocoon, giving the feeling of you being able to disconnect from your surroundings, reducing the light and ambient sound of your environment. With a specifically designed opening on the front side, you can breathe through your nose and mouth easily, along with two more openings for your hands to comfortably slip in above your head

CUSTOM FEEL: Lovingly hand made using a dreamily soft high quality combination of viscose and elastomer, together with the next generation coated micro bead filling create a perfect partnership, helping you drift calmly into relaxation mode

COMFORT and FUN: Our ORIGINAL pillow is playfully fun and oh so relaxing to touch. Whether you wear it over your head like a champion or simply use it as a lounge pillow at home, it's always ready to help make your moments feel extra comfortable

HAND WASHABLE: You can gently spot clean your OSTRICHPILLOW using mild soap and water, making sure to thoroughly air dry afterwards, so it feels good as new! Please visit our website for full care instructions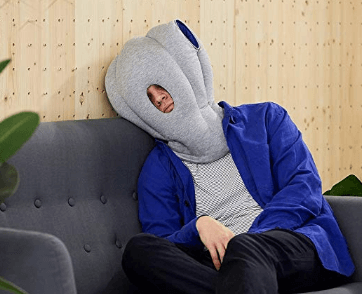 OSTRICH PILLOW is a revolutionary new product to enable easy power naps anytime, everywhere.
OSTRICH PILLOW'S unique design offers a micro environment in which to take a cozy and comfortable power nap at ease. It has been designed to allow you to create a little private space within a public one, to relax and unwind. Its soothing soft interior shelters and isolates your head and hands (mind and body) for a short break, without needing to leave your desk, chair, bench, airplane seat or wherever you may be. Replace those uncomfortable travel pillows with the revolutionary new OSTRICH PILLOW.
The Original OSTRICH PILLOW is handcrafted in Spain and delivered in a cardboard gift box with a storage bag included.
"I really like the concept of this bottle"

"I have been extremely satisfied"
Food-Grade Silicone/BPA Free/Lightweight 
/Eco-Friendly – 20oz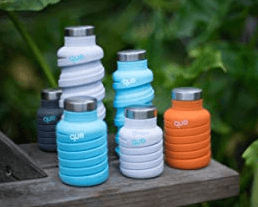 STYLE: The unique spiral design creates a stunning look sure to grab attention and start a conversation .Easy to collapse and comes in six fashionable colors. Best of all it's reusable!

SAFE: 100% FDA & LFGB approved food-grade silicone and 100% plastic-free making it safe as well as taste and odor free! Safe for both cold and hot beverages, safe for hot liquids up to 450°F (230°C). No burning, no melting. But we do not recommend using it for liquid temperatures higher than 140°F (60°C) to avoid burning your hand while holding it.

DURABLE: The cap is made from 100% premium kitchen-grade 18/8 stainless steel. que Bottle is leakproof and shockproof which makes it great for all types of activities and sports. Use your que Bottle for the Gym, Beach, Outdoors, Festivals, Travel,Hiking, Running or Transit. The possibilities are endless!

FUNCTIONAL: que Bottle is dishwasher safe for easy cleaning and is designed with a wide mouth opening to allow for ice cubes if you need a colder drink.

TRAVEL: Lightweight & compact, fully collapsed the 20oz bottle stands only 4.8 inches tall and when expanded only 8.4 inches tall. When empty the bottle weighs 6oz. que Bottle comes in a 12 oz bottle as well!


que Bottle started from a passion for both music and travel. Co-founders Jean and Kevin traveled all over the world to experience the next hot music festival, but soon realized how much plastic waste accumulated at the venues and grounds after the shows.
que Bottles are the only collapsible water bottles that are functional and fashionable. Their unique spiral design compresses the bottles into half-size without compromising good looks.
Creating something from scratch merely out of our passion for music and travel, that also feeds to the market needs and more importantly, solves a real problem in a very unconventional way.