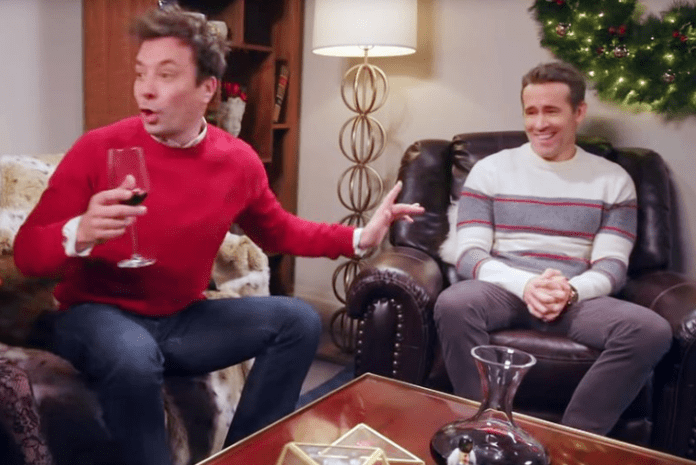 You're shoulder-deep in the holiday thing.  You're hosting.  Food.  Booze.  Buddies.  It's a great night.

But at this point it's getting late and you're done.  But they haven't gotten the hint.  They're ignoring your yawns and repeated mentioning of the time ("Wow. Look how late it is…")
BUT. THEY. AREN'T LEAVING. Solution?
The Tonight Show host Jimmy Fallon and Ryan Reynolds star in this all-too-relatable fake ad for a product we could honestly often use.
---
Advertisement

---
The "Get the Fuck out of My House" candle will make easy work of your problem, by spreading a horrific aroma throughout your house, whether you're more inclined toward microwaved garbage, old shrimp, or sweaty Crocs.
"Within minutes, unwanted guests will be a thing of the past." Just remember to blow the candle out, you live there!