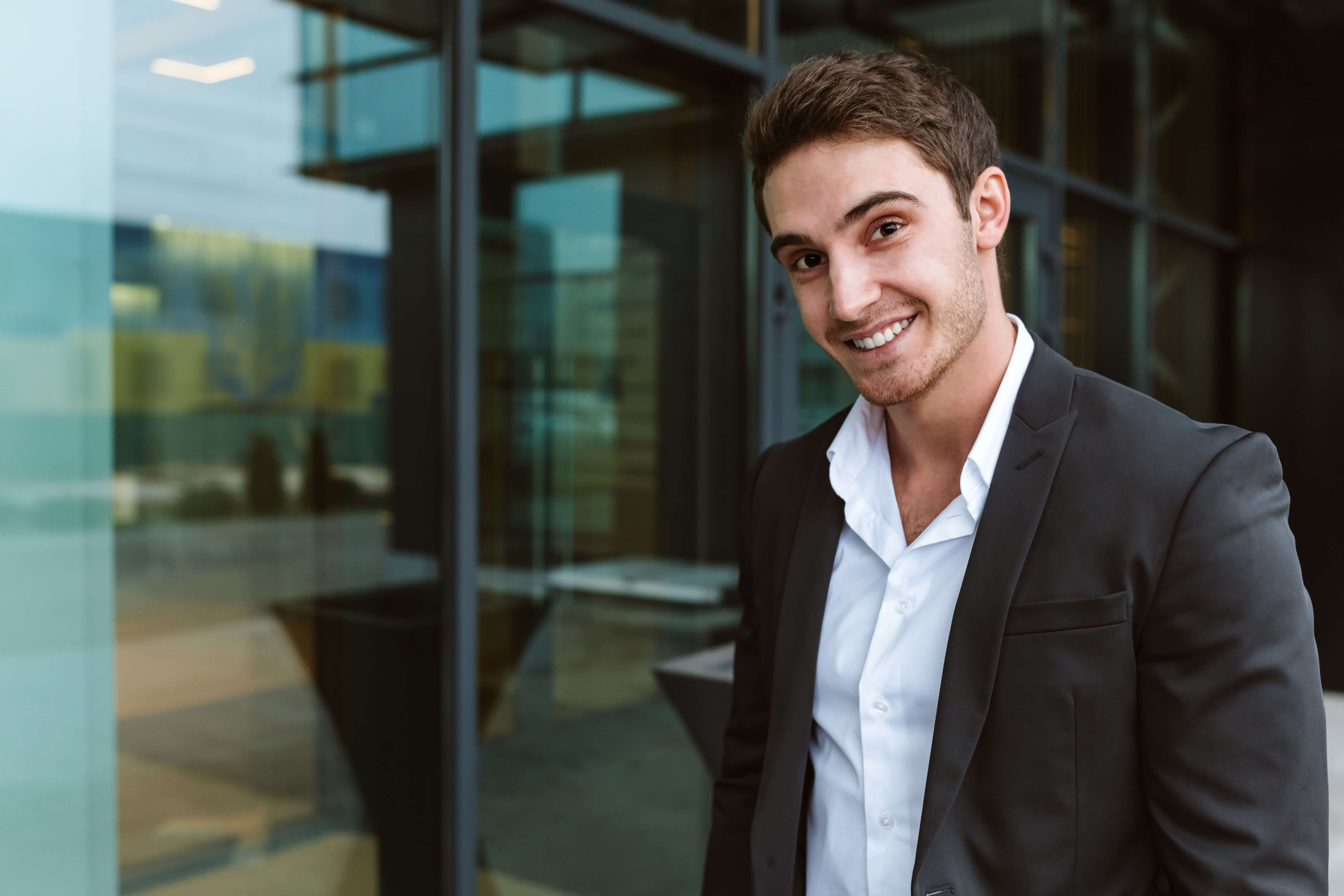 Today is all about blazers, what it is, what it is not, how you should wear it and how it should fit.
The blazer is an integral part of every gentleman's and every man should have at least one.  So, what exactly is a blazer?
If you look at the dictionary, sometimes they say it's a jacket, sports jacket with non-matching trousers. Other people say it's for schoolchildren or sports teams and in other parts, you can read that it's a colorful, striped garment.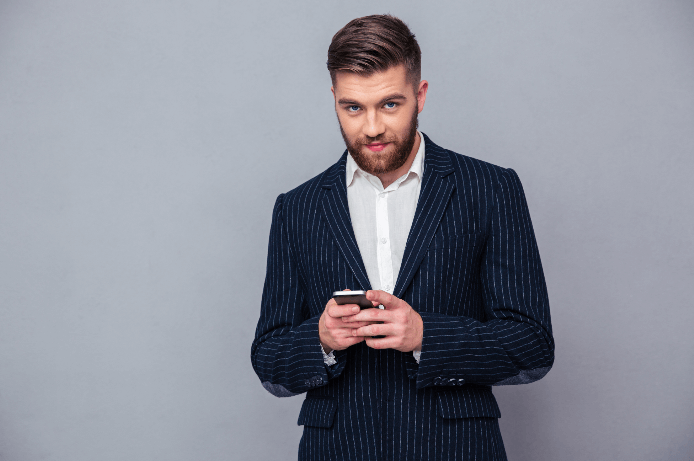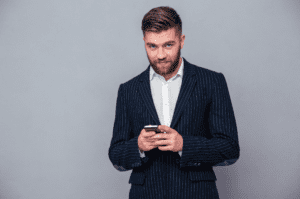 It all sounds very different, doesn't it?
First, it's a stand alone jacket with non-matching trousers and it can mean a different color, a different pattern, and different texture. So you can have worsteds, flannel, even tweed or striped trousers and it will all qualify as a blazer combination.
A blazer is either a jacket with a solid color such as navy blue or it could be of stripes, usually bold stripes, not a pinstripe, not a chalk stripe. Anything else like houndstooth, checks, is not a blazer.
Most blazers in the market today come in a solid, navy blue. Sometimes you can also find them in bottle green, maybe in red or an off white, but that's basically the color scheme.
When it comes to striped blazers, they come in all kinds of combinations, white, blue, red, yellow and it depends a little bit on the club or the association.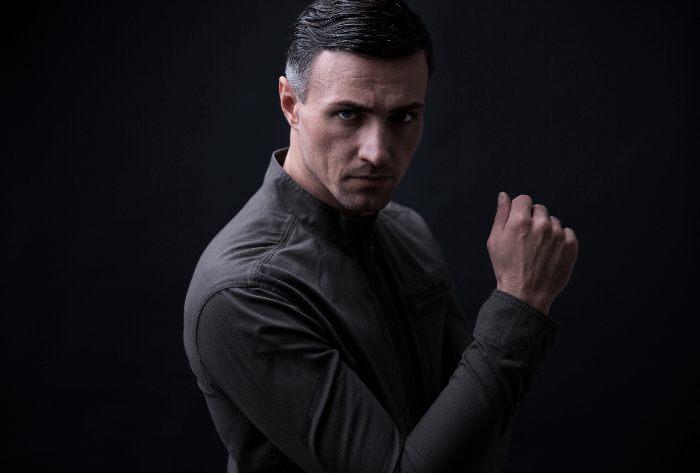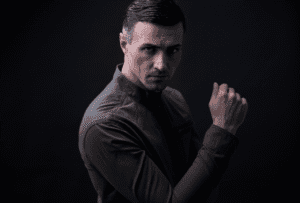 Colorful blazers sometimes come with a contrast trim in yellow or red or white and it's a very bold look, that's why you rarely see it.
Usually, on tennis courts or in cricket clubs or anything of that kind but you rarely find somebody who wears it on the streets.
Blazers often come double breasted, such as 6×2, 6 buttons and 2 closing buttons. You can also find 6×3 which means 6 buttons, 3 closing buttons or 8×3 which mean 8 buttons with 3 closing buttons.
Alternatively, you can also have a single breasted blazer. Usually, single-breasted blazers come in 2 or 3 closing buttons, rarely in 4 or 1.
Often the blazer is part of the school uniform, a college uniform or a golf club.


Another distinctive hallmark of a blazer are the buttons, that's what separates them from a regular, navy blue, suit jacket that's double-breasted or single-breasted and that's why you have to pay particular attention to them.
The most popular options for blazer buttons are brass, which has that gold tone or pure which is kind of a dark silver and you also see people who use pure, yellow gold or white gold but that makes your blazer very, very expensive. For a more casual look, you can also use contrasting, horn buttons.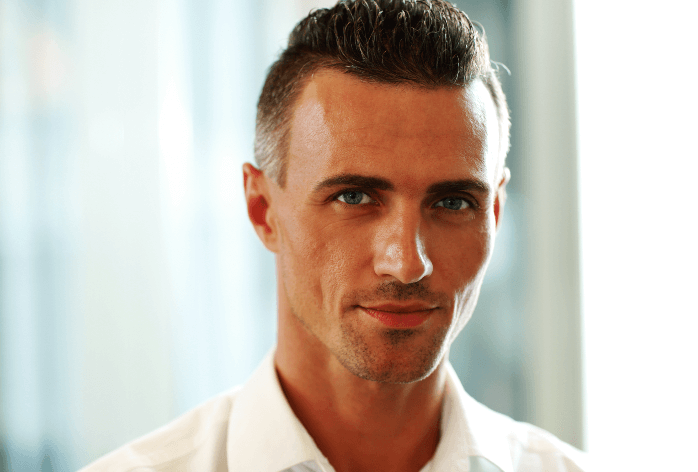 My personal, casual favorite is white, mother of pearl because it creates a strong contrast, designated as a blazer but it's still classic. So, always make sure your blazer has contrasting buttons.
If you're part of a boat club or any other club for that matter, sometimes, you see crests. Usually, it's best to only have a crest that's associated to you somehow, otherwise, it'll look pretentious.
Traditionally, blazers often had shoulder pads but at the moment, a lot of people prefer them without shoulder pads and small armholes for a very natural shoulder line.
Last but not the least, how should you wear and combine a blazer?
You want to match contrasting trousers. The good thing about that is, you can use basically any trouser you have in your closet. Let's say you have a charcoal, flannel suit, works with a navy blazer. You have a light brown suit, you have maybe khakis, chinos, striped pants, all of that works.
The only thing to avoid with a blazer is black pants and black altogether because black and navy never work well.
The same is true for other shades of navy, I would avoid them especially if they're too close and it just looks awkward otherwise, you can really wear anything you want including jeans if the color is contrasting enough.
In terms of shirts,
the easiest color to combine with a blazer is either white or light blue. Of course, you can also take others such as pale yellow, pale green or pale pink but that's for the more advanced dresser.
To start out, stick with a light blue. Obviously, you can always dress a blazer up or down. A traditional look is to pair it with a striped club red tie, you can also go more casual, a knit tie so just the entire look works well together. Again, avoid any black colors and also stay clear of overly formal patterns. That being said, you could wear silk ties, wool ties, knit ties, it all goes together.
Definitely wear a pocket square when you have a blazer and if you decide not to have neckwear, that's okay too but a pocket square will always give you that little edge.