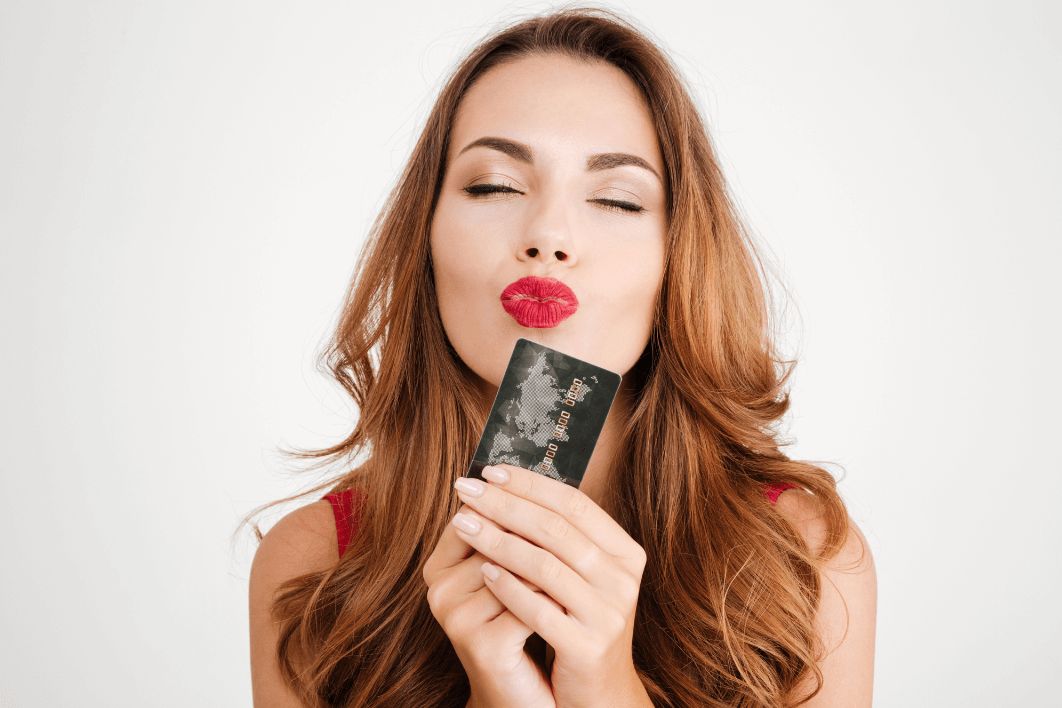 Credit cards and travel share quite the history. Think of credit card perks and what's the first thing that comes to mind? Airline miles.
Of course, credit cards have come a long way and there are all sorts of different perks and rewards that you can choose instead of airline miles. That said, if you love to travel and you're looking to make your card work for you, there are plenty of perks and rewards that can make your travel experiences even more enjoyable. Here are five cards to get you started.
---
---
---
---
Capital One Venture Rewards
This card is another one that pays you to spend, though in this case you're earning airline miles. You'll earn two miles per dollar spent on anything and there's no cap. If you book hotels via a special URL for Hotels.com, you'll earn 10 miles per dollar spent, which will rack up the miles quite quickly if you book fairly often.
You can redeem miles for statement credit for other travel expenses too, so you'll be able to make use of your rewards even if you don't have a flight coming up. You even get a one-time bonus of 50,000 miles if you spend $3,000 on purchases within three months of opening your account. This is equivalent to the company just handing you $500.
You won't get any specific airline rewards, but that works in the other direction as well. You're not limited to claiming rewards for a specific hotel or airline. The annual fee is $95, but your first year is free.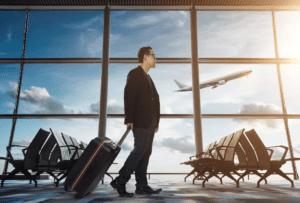 Chase Sapphire Reserve
Credit cards often reward you for spending, and the Chase Sapphire Reserve does this in a way that works wonderfully for travelers. Spend $4,000 on travel in the first three months after opening your account and you can earn up to 50,000 bonus points. You can redeem these for up to $750 in travel via Chase's online booking tool, Chase Ultimate Rewards.
That alone makes this a great card for travelers but there's more. You get a $300 annual credit redeemable for travel-related purchases, plus a $100 credit toward the application fees for TSA PreCheck or Global Entry. You also earn three points per dollar spend on travel expenses, three points per dollar on dining, and one point per dollar on everything else.
This card has a $450 annual fee, but considering all the rewards, that should quickly pay for itself for frequent travelers.
Chase Sapphire Preferred
Sometimes you'd rather save money when something goes wrong than spend more to make sure that everything goes right. In that case, the Chase Sapphire Preferred card may be for you. Why? Because this card will reimburse you if your trip goes wrong.
If your trip is cancelled for one of a few reasons including sickness, severe weather or other factors, you could be reimbursed up to $10,000. On top of this, you get a similar bonus for opening your account to the Chase Sapphire Reserve. Spend $4,000 on any purchases within three months of opening your card and you'll earn up to $60,000.
These points aren't worth as much via Chase Ultimate Rewards as with the Reserve card, but you'll still be able to redeem them for up to $750 in travel rewards. The annual fee is just $95, which makes this a better option if you're not sure how much you'll travel in a given year.

Bank of America Travel Rewards
If you have a Bank of America account, this card could be set to offer up some major travel rewards. It isn't nearly as good if you don't have a Bank of America account, but the rewards are so substantial that we have to mention it here.
First off, there's no annual fee. Second, you'll earn 1.5 points per dollar spent on anything. Each point is worth one cent, so that's a pretty high reward compared with other cards. You also get a bonus of 25,000 points when you spend $1,000 purchases in the first three months after opening your account. That's not a particularly high reward, but it also has a much lower bar when it comes to purchases.
You can redeem points to pay for flights, hotels, vacation packages, cruises, rental cars and more. If you're a Preferred Rewards member, which requires a Bank of America or Merrill Lynch account, you can earn 25 to 75 percent more points.
---
---
---
---
The Platinum Card From American Express
As the name hints at, the Platinum Card from American Express is a high-end card with an annual fee to match. Still, if you spend a lot on travel, the perks are more than worth it.
You get reimbursed for TSA PreCheck or Global Entry every five years. You'll also get an annual credit of $200 toward airline fees and a credit for up to $200 per year toward Uber rides. Just by having the card, you gain access to more than 1,000 airport lounges around the world.
Then there are the more standard perks. You'll earn five points per dollar on hotels and airfare, and you get one point per dollar spent for everything else. Spend more than $5,000 in the first three months and you'll get a whopping 60,000 points. The annual fee is $550, but if you travel enough, the perks are worth it.
Source: https://www.thediscoverer.com/blog/the-5-best-credit-cards-for-travel-perks/