Culina & Vinoteca invites guests to experience the extraordinary plentiful New Pronto Market Lunch available every Monday through Saturday from 11:30 am to 2:30 pm!
Situated adjacent to the prestigious Four Seasons Hotel Los Angeles at Beverly Hills, Culina & Vinoteca is a standalone dining and drinking destination that is designed to accommodate hotel guests, world-class jetsetters, Hollywood moguls and locals alike, while retaining the impeccable amenities and hospitality that Four Seasons Hotels and Resorts are renowned for.
---
---
Chef Luca Moriconi's love for sharing exceptional ingredients and an exquisite dining experience has been long encouraged throughout his time with the Four Seasons where his authentic and innovative culinary perspective has reached unparalleled heights at Culina & Vinoteca. An adaptable wealth of hospitality awaits guests at Culina & Vinoteca as Chef Moriconi presents his Pronto Market Lunch; a Farmer's Market inspired buffet that includes a selection of Salads, Cheese and Charcuterie, Choice of Protein, Seasonal Specials that rotate weekly, Desserts, Fresh Fruit, and much more for just $35 per person.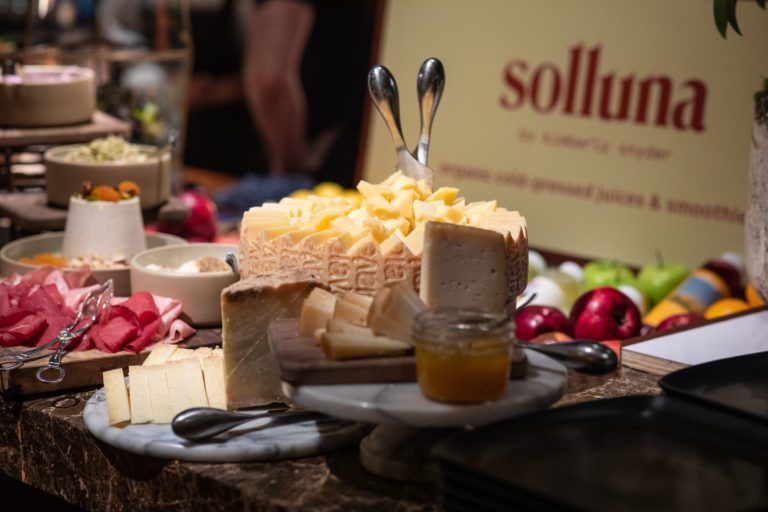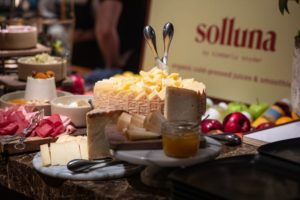 Whether guests of Culina & Vinoteca are dining for business and in and out for an expeditious power lunch with clients; enjoying a leisurely meal with friends, or writers need some creative fuel while writing and working on their scripts, the Culina & Vinoteca Pronto Market Lunch is perfect for every guest and every palate.
It is so easy being green with an array of Salads like the Little Gem Caesar with Taggiasca olives, oven roasted tomatoes, Piave cheese, and bread crumbs, or the Deconstructed Market Salad, featuring a variety of lettuces and vegetables. Rife with nutrition, the Farro Salad is as healthy as it is satisfying with chopped vegetables, dried fruit, and red wine vinaigrette. Deceptively simple, yet bursting with the flavor of season, the Grilled Farmer's Market Vegetables are the Pronto Market Lunch standby. The deliciously sweet and savory Persimmon Salad is accompanied by fennel, arugula and Treviso with balsamic, while the Baby Kale Salad features frisée, Treviso grapes and Pecorino Toscana cheese, dressed with s citronette vinaigrette.
Warm and comforting, Chef's Daily Soup soothes the body and soul with a rotation that features soups such as the Sweet Corn Purée; the harvest rich Tomato & Eggplant Soup; a healthier and reduced starch version of a classic Cauliflower & Leek Soup, and for those watching their meat and dairy intake there is the Vegan Beluga Lentil.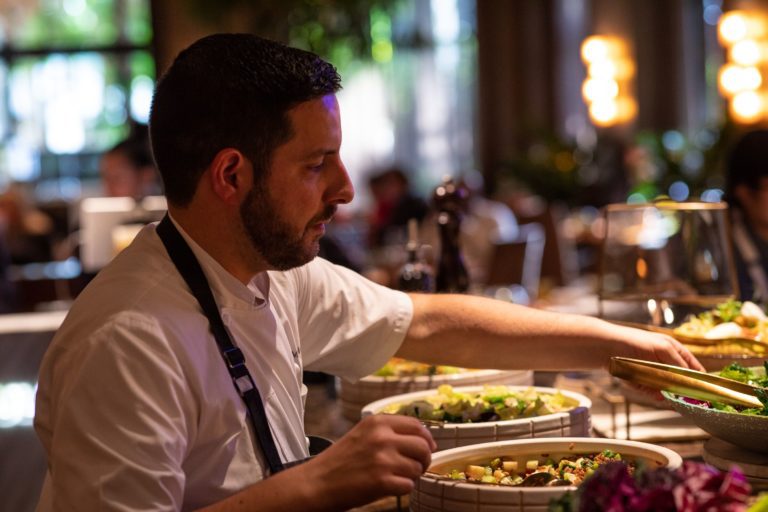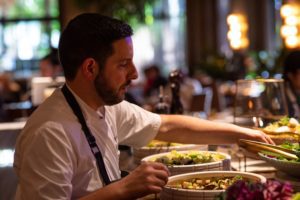 Let the Pronto Market Lunch be your favorite meal of the day with Chef's Daily Pasta which offers comfortingly creative seletions such as the Baked Capunti with Eggplant; the classic Pasta e Fagioli, and the Pappardelle with Wild Boar. No matter the rotation of Soups, Salads and Pastas, Chef Moriconi is keen to ensure guests have Proteins to choose from including Tri-Tip, Grilled Salmon and Grilled Chicken.
Reward your work day grind with some much-deserved Dessert where Fresh Fruit is always featured, but the weekly specials see such sweet indulgences like the Tiramisu, Lemon Tart, Panna Cotta with Passion Fruit Gelée and Red Velvet Cake. When the weekday is over, it is time to celebrate and savor the Saturday Pronto Market Lunch with bonus stations such as the Avocado Toast Station, the Omelet Station and the Eggs Benedict Station.
Guests are welcome to fuel their ambition for the day by ordering a cup of South roast imports from Caffè Umbria at the Vinoteca Espresso Bar or quench their thirst with refreshing Organic Cold-Pressed Juices and Feel-Good Smoothies from Solluna by Kimberly Snyder. Delicious as they are nutrient, guests can enjoy blends like the Feel Alive, with apple, kale, cucumber, celery, parsley, lemon, and ginger, or the Feel Fit, comprised of almond milk, raw vegan protein powder, chia seed gel, banana, raw cacao, and stevia, or the Feel Youthful, featuring coconut water, mango, lime juice, mint, turmeric, and stevia. Guests also have the opportunity to get creative with a Create Your Own Juice offering or by adding additional Booster Shots to any juice or smoothie.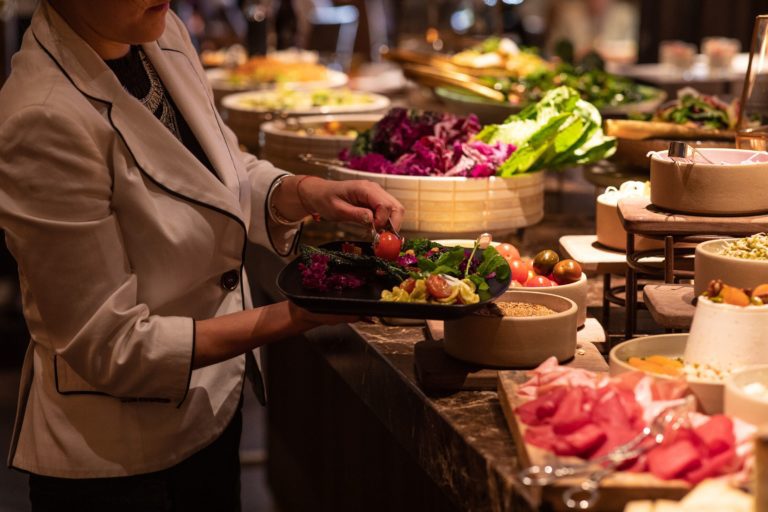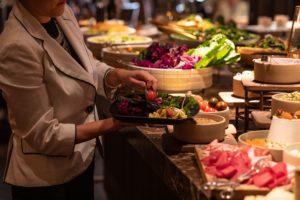 No matter the velocity of life, be it a power meal for business or a languid feast for leisure, guests can now savor Chef Luca Moriconi's culinary versatility by enjoying his New Pronto Market Lunch at Culina & Vinoteca!
Culina & Vinoteca serves Lunch and their New Pronto Market Lunch ($35 per person) every Monday through Saturday from 11:30 am until 2:30 pm. Dinner is served every Sunday through Wednesday from 6:00 pm until 10:30 pm, and every Thursday through Saturday from 6:00 pm until 11:00 pm. Breakfast is served every Monday through Saturday from 6:30 am until 11:30 am and every Sunday from 6:30 am until 9:50 am. Culina & Vinoteca's Sunday Brunch Buffet is served every Sunday from 10:00 am until 2:00 pm. For more information or to make reservations, please visit www.CulinaRestaurant.com or call Culina & Vinoteca directly at 310.860.4000.