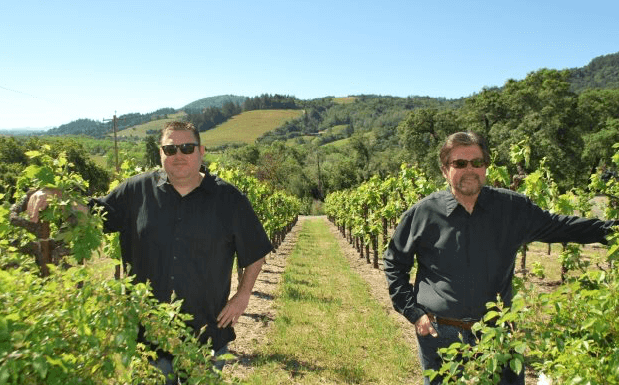 Sbragia Family Vineyards winemaker Adam Sbragia continues his family's legacy with Home Field.
Sbragia's dad is legendary winemaker Ed Sbragia who has spent 32 years as winemaster at Beringer Vineyards and has his own label Sbragia where Adam is winemaker.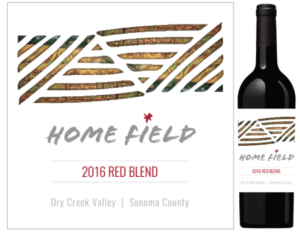 Now with his own brand, fourth-generation Winemaker Adam Sbragia's Home Field delivers his Red Blend, the debut 2016 vintage is crafted from five grape varieties grown in six different vineyards: Gino's Estate Zinfandel, La Promessa Estate Zinfandel, Teldeschi Petite Sirah, Forchini Carignane, Andolsen Cabernet and Home Ranch Estate Merlot.
---
Advertisement
Vinturi V1071 Deluxe Essential Red Pourer and Decanter Tower Stand
---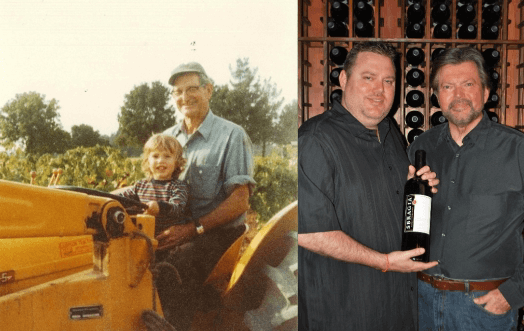 "Born and raised in Dry Creek Valley, I've explored every vineyard in every corner of my Home Field…" remarks Adam.
---
'May Contain Wine' Letter Print T-shirts
---

The blend is built around a center of 51% Zinfandel, with parts Cabernet Sauvignon, Merlot, Carignan and Petite Sirah.
The Zinfandel came from two vineyards, one planted in '99 and the other in the 1950's.
The Petite Sirah came from the legendary Teldeschi Vineyard planted around 1919 and made famous by Ravenswood in the late 90's.
Adam continues: "I've been making wine side by side with my dad for a dozen years. It's exciting to take what I've learned and make a wine that's all my own."
If your palette is inspired and delighted by deep, rich, powerful Reds, you'll love this delicious grape juice in your glass.
For more information and purchase, please visit: https://www.sbragia.com/