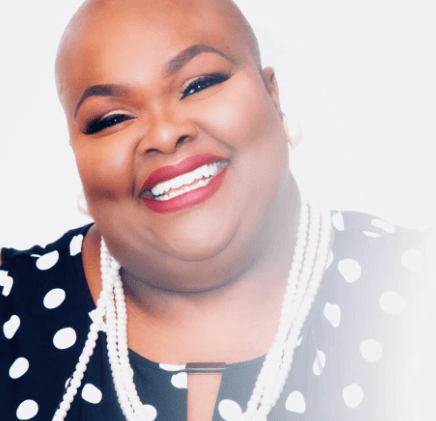 International Wealth Building Expert Dawniel Patterson Winningham, empowers thousands of women via daily live streams to quit their job and live their dreams in ways they could have never imagined.  Winningham is an internet influencer, that has a daily social media following of over 150k that she has grown organically over the years, which makes her a social media force to be reckoned with.
Known as America's Leading Quit Coach, this Former JP Morgan Chase Vice President left corporate America to live her dream of helping others live their dreams. She took a leap of faith,  quit her job, and started her own business leveraging her own gifts and talents in order to move the needle on her own personal income and wealth. 
Her story of overcoming the struggles of being a divorced single mother of 3, moved on to build a financially successful multimillion dollar business for herself.
Winningham's winning message has published in over 100 magazines and online publications including Ladies Home Journal, Redbook, Essence Magazine, the Huffington Post, Careerbuilder.com, and Todayshow.com.
She's on a mission to help women become financially free by teaching them strategies on how to create generational wealth, and monetize their individual gifts and talents in a financially successful online business.
Committed to helping others build wealth, Dawniel teaches impactful insights and actionable steps so her clients can experience significant shifts as they tap into their personal strengths to build their own business.  Not surprisingly she calls her signature program "BYOB, Build Your Online Business.
Dawniel explains, "Online is the future. The online platform has a lower barrier to entry than traditional offline businesses, and has the flexibility to be worked from anywhere in the world 24/7, freeing women to be able to balance both family life and business."
Over the course of the past 8 years, Dawniel uses her spiritually-infused, no-nonsense direct approach and voice as a platform to empower and help motivate thousands of women around the world to take inspired action, be bold and confident, build their own business and legacy, and live their best life.  She has coached, mentored, advised and helped nurture the success of many entrepreneurs and business leaders. She's helped them elevate their Influence and income, birth new brands, magnetize their message, make their value visible, increase their credibility in order to reposition themselves at a higher level, and build profitable and sustainable online businesses.
A prolific writer, Dawniel is the bestselling author of over 20 books, including her most recent book The Quit Conspiracy which debuted at #1 on Amazon. Her online digital library boasts over 1,000 digital products in the areas of wealth building, entrepreneurship, live streaming, marketing, authorship, and public speaking, to name just a few.
Dawniel is on the Forbes Coaches  Council's Committee, an invitational-only organization for successful business and career coaches.  Recently, she launched Women On Net (short for Women Online Networking) whose mission is to help women and men in corporate America know their worth and do something about it by learning how to package your marketable skills and start you own company Online.
An in-demand national & virtual speaker, Dawniel has bought her cutting-edge message to countless platforms, podiums and pulpits.