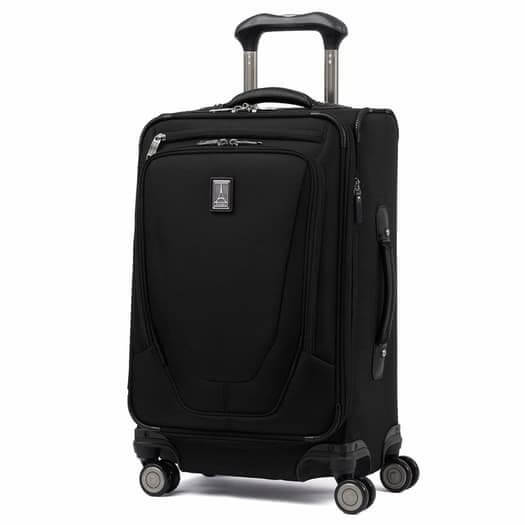 If you're in the market for a new carry-on bag then you've come to the right place. A quick search on the internet will bring up an endless list of options and a huge price range. There's soft sides and hard sides, roller bags with two wheels and fours wheels, collapsable bags for easy home storage, bags with in-built technology, duffel bags, and rucksacks.
When choosing a bag you'll need to take into consideration a number of variables: Are you traveling for business or pleasure? Is the bag suitable for your physical condition and destination? Is practicality or style more important to you? Airlines have strict policies when it comes to carry-on luggage so be sure to check the size and weight restrictions before you both select your bag and finalize your travel plans.
Without further delay, here is our list of 5 of best options currently available.
Travelpro Crew 11 21in Expandable Spinner Suiter
With the business traveler in mind, the Traveler brand is a favorite among airline flight crews. And it's not tricky to see why. With 360-degree spinner wheels, this bag offers seamless movement as you run from terminal to terminal. It has a 50 liter volume and sections to keep business attire wrinkle-free. At the rear is an external USB port and a power bank pocket so you never lose phone battery while waiting for your layover. Functional and with a straightforward style – it's a winner for all types of travelers.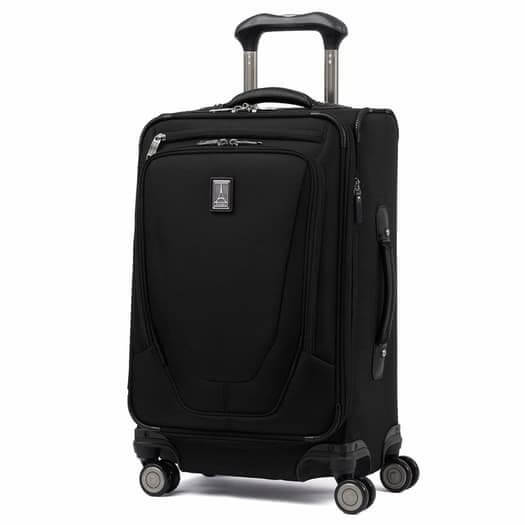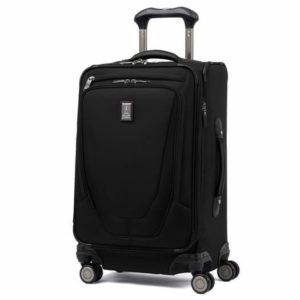 Fjallraven Duffel No. 4
This stylish option from the popular Swedish outdoor equipment brand is perfect for those who like to carry, rather whan wheel their bag. The main compartment has sufficient room to pack clothing for a weekend away and there's additional pockets for items such as toiletries and chargers. Plus, the leather straps make this a comfortable bag to carry in your hand, on your shoulder, and as a backpack. Not to mention, the design is pretty killer.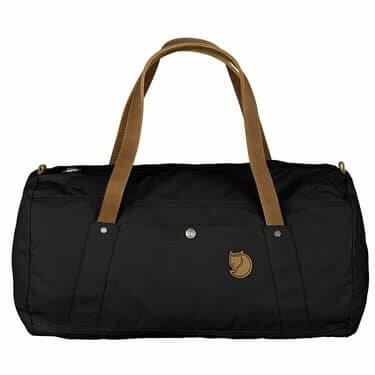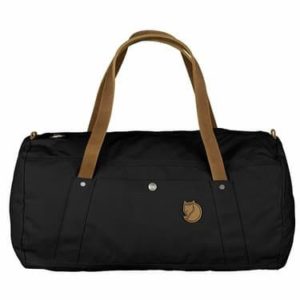 Genius Pack G3
This bag is a great option for travelers who like to keep things as organized as possible. Labels on the individual pockets and sections will guide you in the packing process, making sure you never lose a sock again. Moreover, an integrated air valve compresses your clothes so that they occupy less space. On the exterior of this 360-degree spinner wheel suitcase are compartments for travel documents, a water bottle, and USB power bank. If you've ever lost something while traveling, this is the bag for you.

Samsonite Omni Hard-Side Spinner
From the acclaimed Samsonite brand comes this a durable hard-side suitcase made from a scratch proof material. That means it will look brand new even after hundreds of trips. It weighs in at under 7lbs and even when expanded will still meet most airline size requirements. With 10 different colors available, you can purchase the perfect bag to match your travel outfit, that will be as functional and stylish as you.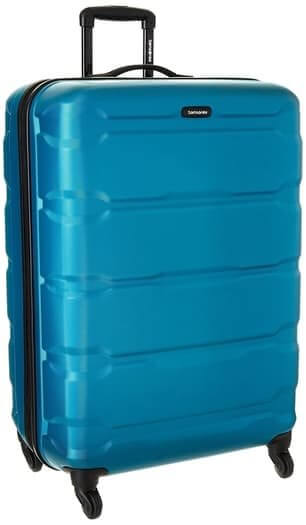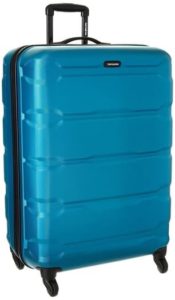 SkyRoll Roll Up Garment Bag
Another bag for business traveler, the SkyRoll has an ingenious roll up design, which means that your clothes never fold, ensuring they arrive at your destination wrinkle-free. A detachable bag has enough space to store suits, dresses, jackets and shirts plus pockets for ties and accessories. The bag then attaches to a cylinder, which itself has room for a pair of shoes. It's maybe not your best bet from a week in Europe, but for a quick business trip it has just enough space for what you need.

And a BONUS tip:
Away Carry-On
With a minimalist, hard-side design that comes in a variety of neutral colors, Away makes one of the trendiest bags on the market. With 360-degree spinner wheels and an ejectable battery and USB port, the Away Carry-On has just enough features to make it stand out without making things too complicated. Simple, stylish, and functional, this bag is great for a no-fuss traveler who still wants to stand out.