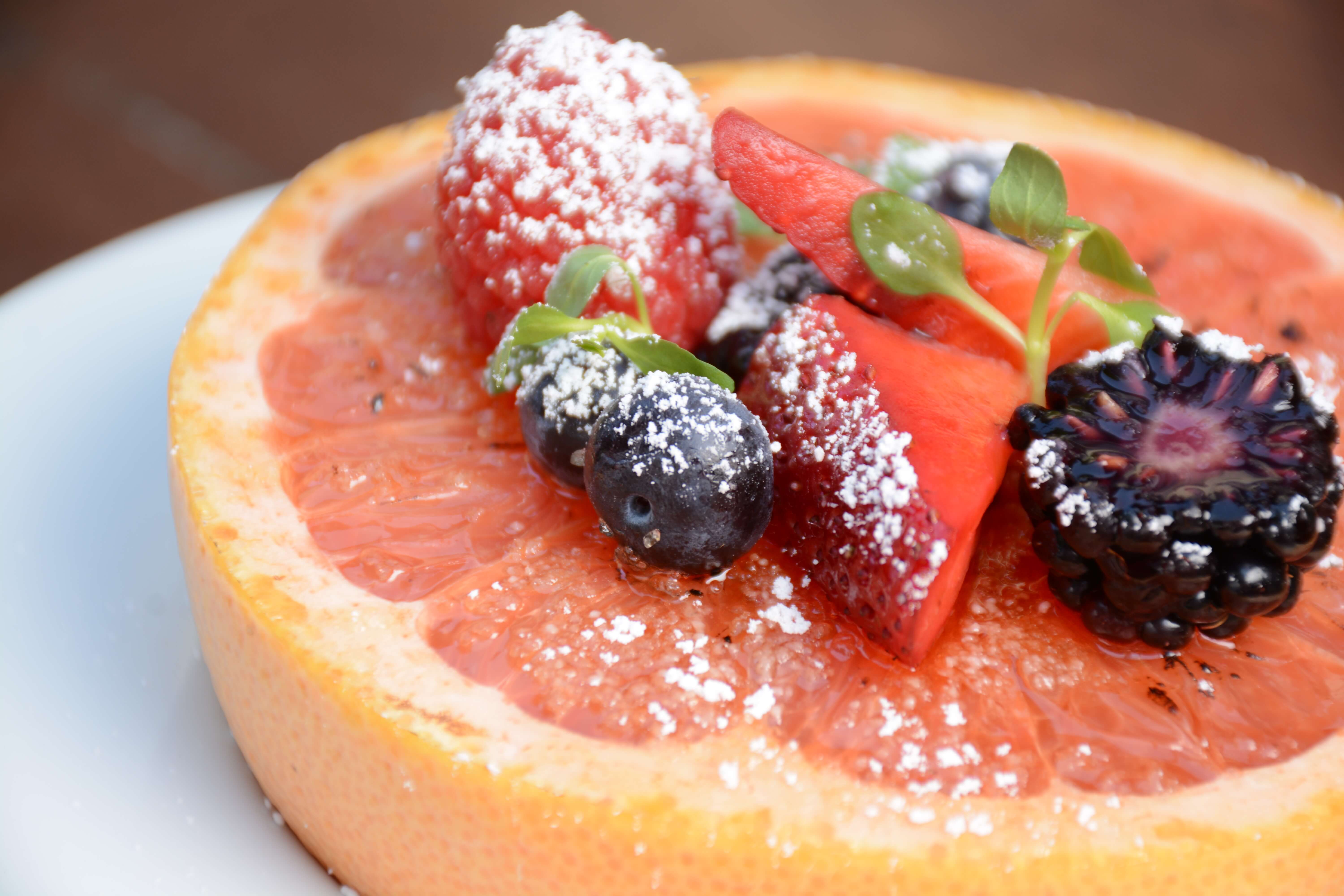 Mother's Day is always a fun challenge.  Deciding on the venue to celebrate and appreciate your incredible Mom is not easy.  So, to help out we've decided to put together a list of delicious ideas to say thank you Mom"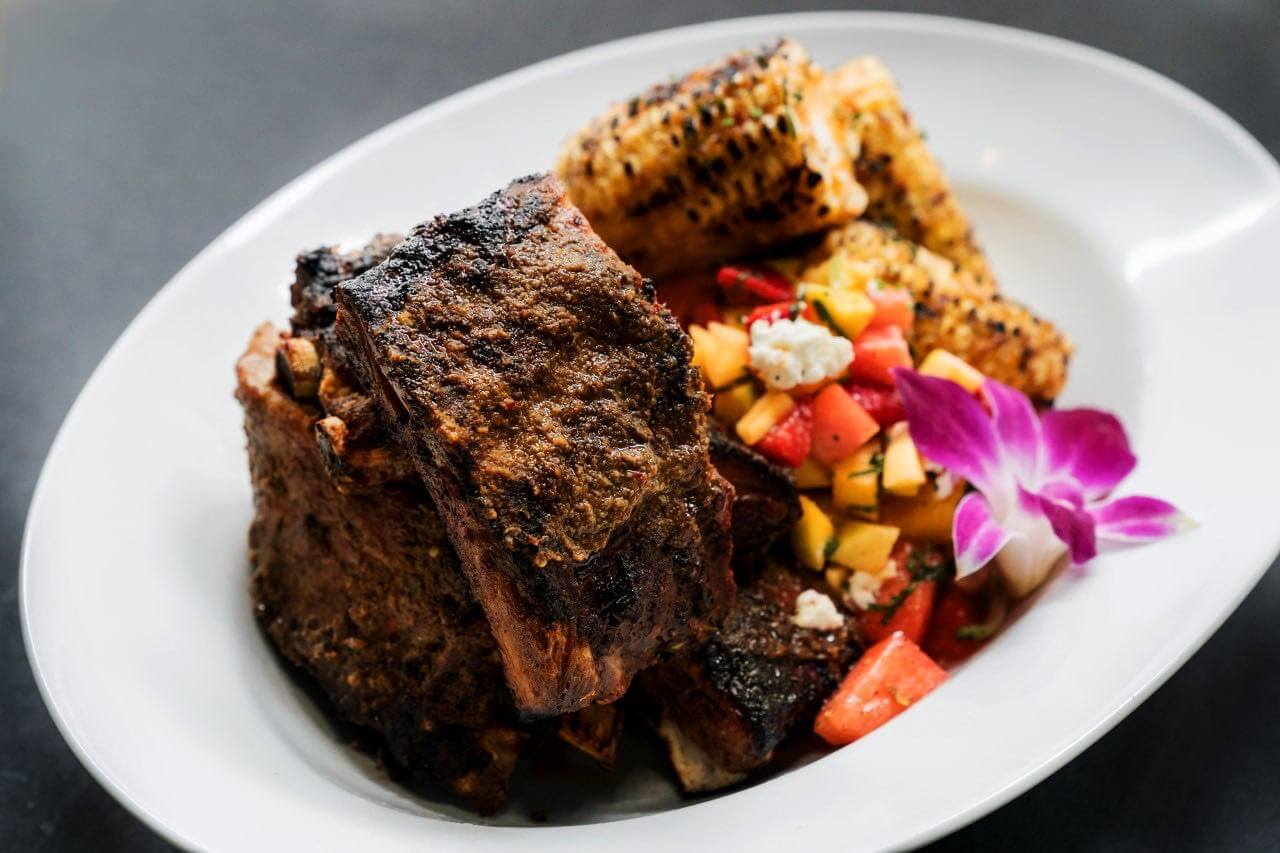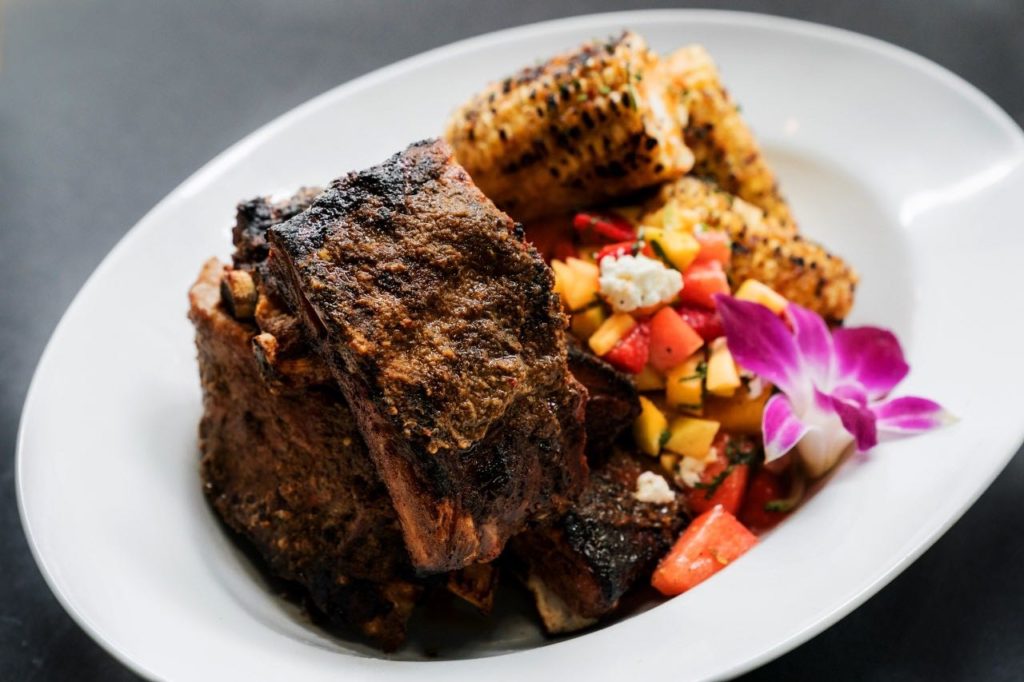 Bone Kettle:
Treat Mom to Mother's Day Brunch at Bone Kettle in Old Town Pasadena and embark on a culinary journey by starting off with Bone Kettle's special Fried Oxtail Tips made with chili and Thai basil to kick-off the adventure! Next, enjoy Executive Chef Erwin Tjahyadi's perfectly prepared Sisig Hash comprised of crispy pork belly, Thai chili, lime juice, fried potatoes, onions and egg. If Mom is looking for something savory, spoil her with special Island Pork Ribs; a braised rack of ribs, jerk sauce, chili butter grilled corn and sweet islands macaroni. For a dish that is as loveable as Mom, try the Waffle Stack served with pandan and ube waffles, caramelized condensed milk, whipped cream, wild berries and house-made ube ice cream. Mom can sit back completely relax with a Lavender Spritz comprised of lavender hemp CBD oil, lavender extract, elderflower cordial, fresh lemons, agave and rose. If Momprefers something more classic, she can enjoy a glass of Wine, cold Beer or Sake, or she can opt for Mimosas & Sangrias which include the Mango Mimosa made with Prosecco, mango and fresh berries, or the Bone Kettle Sangria with chipotle pineapple, orange extract and pinot noir. With a day as distinctly delicious as this, Mom will be wishing every day was Mother's Day!
Bone Kettle will be open for Mother's Day Brunch on Sunday, May 12th, 2019 from 11:30 am to 2:30 pm; 67 North Raymond Avenue, Pasadena, CA 91103; 626.795.5702;www.BoneKettle.com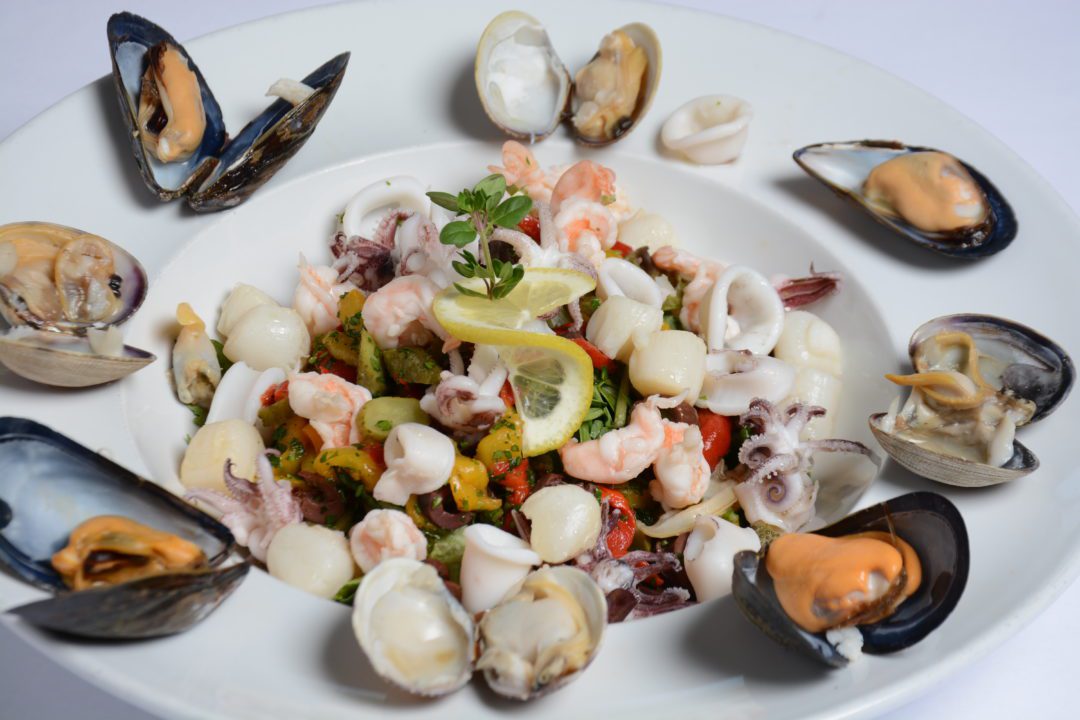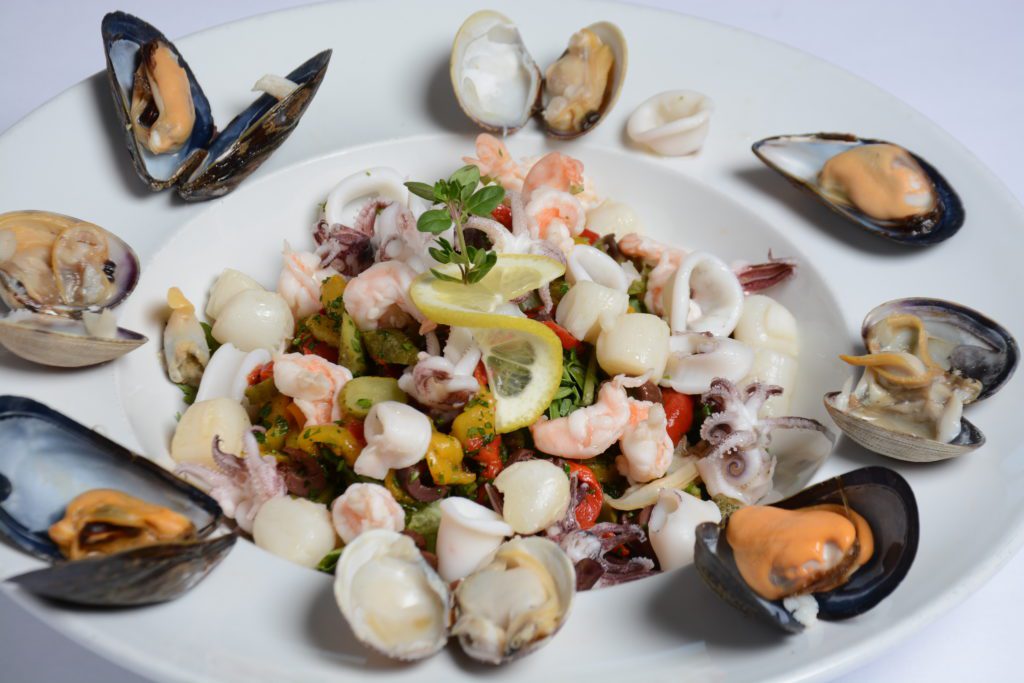 Celestino Ristorante:
Shower Mom with all the love she deserves by celebrating at Pasadena's Celestino Ristorante where Owner and Executive Chef Calogero Drago has created a very special Mother's Day Four-Course Prix-Fixe Dinner Menu that is designed to delight! Begin with the Salad Course that includes selections such as the Salmone Affumiento Alliortolano; smoked salmon with mixed greens, onions and tomato caprese; then move on to the Pasta Course and let Mom enjoy the Risotto alla Milanesa con Capesante; risotto in a saffron sauce with scallops. For the Main Course let Mom feel lavish with the Scaloppine di Vitello alla Marsala; veal scaloppini with Marsala wine sauce, and for Dessert there are delectable options like the Dolce Fantasia or the Panna Cotta to sweeten Mom's evening. Chef Drago aims to please each and every Mom so he will also be offering the full Celestino Ristorante Dinner Menu on Mother's Day, so Mom can sample the Gli Antipasti with selections such as the Cappesante con Fagioli e Saliva comprised of jumbo scallops with cannellini beans and sage, or theCarpaccio Di Bue con Parmigiano e Capperi; beef carpaccio with capers and Parmesan cheese.  The Pasta e Risotti section of the menu will keep Mom smiling all evening as she savors the Linguini con Scampi e Pepe Verde, linguini with langostino and green peppercorn; the Mezzelune D'Anatra con Salsa di Funghi, Marscapone e Mirtilli; a half-moon ravioli filled with duck, mushrooms, mascarpone and a porcini blueberry sauce, or the Risotto Al Nero Di Seppie served with a squid ink sauce. Also, do not forget to toast to Mom with a special bottle of one of Celestino Ristorante's award-winning international wines, and if all of this is not enough, Celestino Ristorante is honoring each Mom with a Complimentary Dessert Wine this Mother's Day, so raise your glass to a celebratory evening with Mom that will be remembered for years to come!
Celestino Ristorante will be open for Mother's Day Dinner on Sunday, May 12th, 2019 from 5:00 pm to 10:00 pm and will be offering the Mother's Day Four-Course Prix-Fixe Menu($58.00 per person); 141 South Lake Avenue, Pasadena, CA, 91101; 626.795.4006; www.CelestinoPasadena.com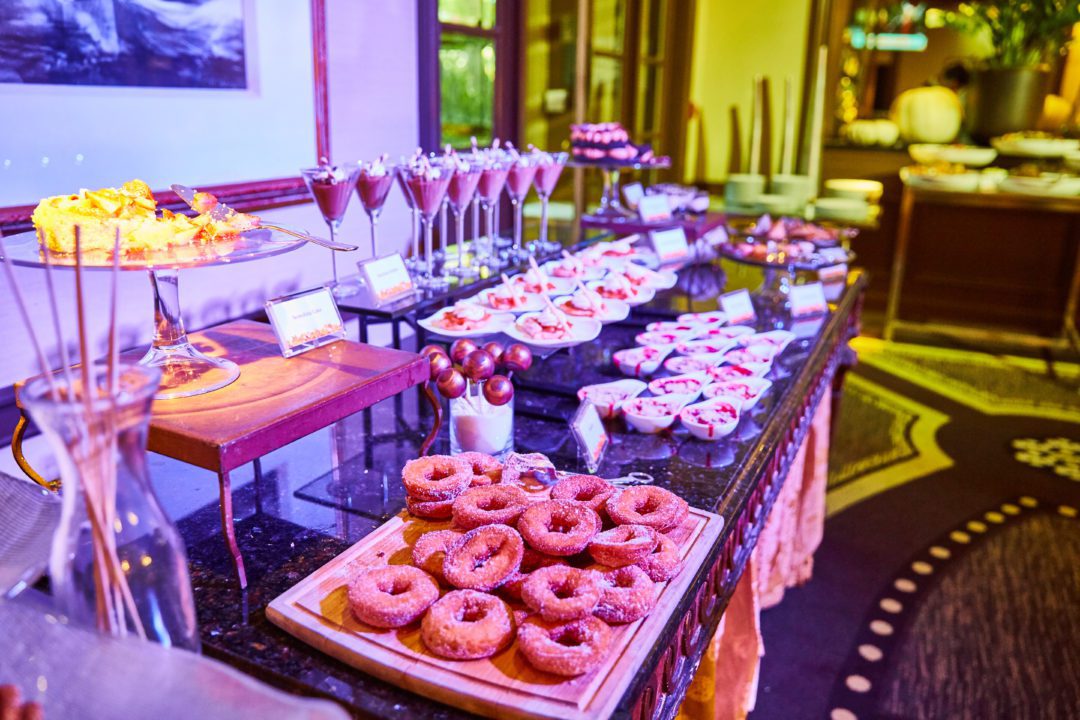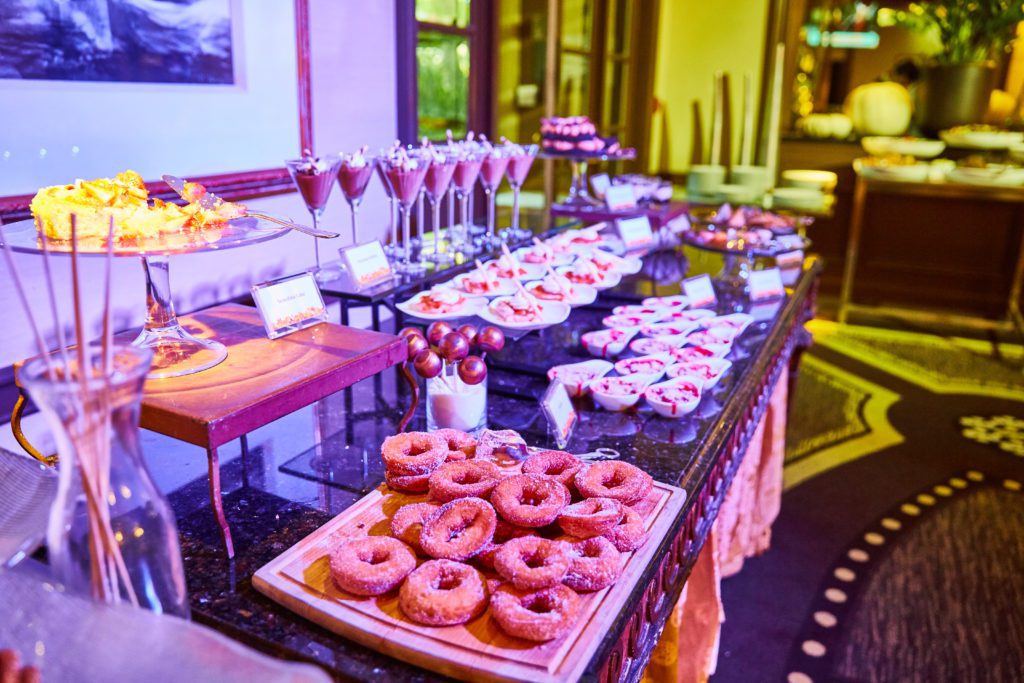 Culina & Vinoteca – Four Seasons Hotel Los Angeles at Beverly Hills:
Spoil Mom the Italian way at Culina & Vinoteca's Second Annual MAMMA MIA! Come celebrate Mother's Day with Mother and Son as Culina & Vinoteca is flying in Chef de Cuisine Luca Moriconi's very own Mama Grazia for a week-long celebration featuring three marvelous Mom-centric celebrations including a "Movies Moms Love" Dinner Series; special MAMMA MIA! Dinner Menu featuring Mama Grazia's authentic Tuscan specialties, and a lavishly loving Mother's Day Sunday Brunch Buffet all starting Monday, May 6th, 2019through Sunday, May 12th, 2019!
Culina & Vinoteca Second Annual MAMMA MIA! Dinner Menu:
Culina & Vinoteca is ready to rejoice in all things "Mom," by offering a very special MAMMA MIA! Dinner Menu inspired by Chef de Cuisine Luca Moriconi's very own Mama Graziastarting Monday, May 6th, 2019 through Sunday, May 12th, 2019, featuring Mama Grazia's authentic Tuscan recipes as she works side by side her son to deliver an unprecedented taste of Tuscany. For seven glorious evenings, mother and son will enrapture the taste buds with dishes like the Carpaccio di Manzo al Limone comprised of beef carpaccio, Pecorino Toscano, lemon and arugula salad, or the Zuppa Ribollita, a seasonal vegetable and bean soup served with a crispy Ciabatta bread. The Pasta selections are toothsome and satisfying with offerings like Mama Grazia's Tordelli; a roasted beef and prosciutto ravioli served with rustic beef sugo and thyme, or the Pallette di Polenta e Funghi made with polenta, sautéed mixed mushrooms, garlic, San Marzano tomatoes and parsley. Should Mom prefer a more-savory selection, there is the Cotolette d`Agnello with breaded and fried lamb chops, butter lettuce, lemon, artichoke flan, or the succulent Cinghiale in Umido Con Polenta made with braised wild boar, polenta gialla, and Taggiasca black olives. Honor Mom's sweet nature with a slice of the Le Torte con I Becchi, a traditional Lucchesia pie with fillings such as Ricotta & Dark Chocolate Chips, Marinated Strawberries & Lemon Whipped Cream, andAmaretti Cookies & Custard Cream.
Culina & Vinoteca at Four Seasons Hotel Los Angeles at Beverly Hills will offer the Second Annual MAMMA MIA! Dinner Menu inspired by Chef Luca Moriconi's own Mama Grazia from Monday, May 6th, 2019 through Sunday, May 12th, 2019; 300 South Doheny Drive, Los Angeles, CA 90048; 310.860.4000; www.CulinaRestaurant.com
Culina & Vinoteca "Movies Moms Love" Dinner and A Movie Series:
First, treat Mom to Dinner and A Movie as Culina & Vinoteca presents their Mother's Day "Movies Moms Love" Dinner Series; three special evenings that will all begin with Chef Luca Moriconi's Mama Grazia inspired Three-Course Prix-Fixe Dinner Menu ($59 per person including screening), followed by a showing of three iconic "Movies Moms Love" inside the Four Seasons Culina & Vinoteca movie theater offering Moms a private cinematic experience like no other, steeped in the height of luxury. With only thirty-seven-seats, the private screening room offers guests a truly intimate experience, ensuring every seat is a VIP seat with a perfect view. With reclining leather chairs for Mom to literally put her feet up and relax, each seat is accompanied with its own plush blanket for maximum opulence and comfort. Chef Luca's Mama Grazia inspired Three-Course Prix-Fixe Dinner begins with the First Course including a choice of the Crostini di Fegatini featuring chicken liver pate, fried crostini, caper berries, and parsley; the Zuppa di Farro e Fagioli, a Spelt and Borlotti bean soup with lardo and rosemary, or the Insalata Panzanella with Ciabatta bread, red wine vinegar, cucumbers, tomatoes, red onions, basil, and extra virgin olive oil. Mom will then have her choice of Entrée beginning with the Pasta al Salvietto, a spinach and ricotta roll made from fresh pasta, butter and sage sauce; the Pollo Alla Cacciatora, organic boneless Jidori chicken with San Marzano tomatoes, green olives, white wine, rosemary and white onions, or the Baccala in Umido, comprised of braised Baccala cod, leeks, Swiss chard, San Marzano tomatoes, garlic and shallots. Lastly, Mom can choose her very own Dessert, from a selection of Le Torte con I Becchi, traditional Lucchesia pies. Then, after this delectable dining experience, Mom can sit back and enjoy!
Culina & Vinoteca at Four Seasons Hotel Los Angeles at Beverly Hills will be hosting the Second Annual "Movies Moms Love" Dinner Series on Wednesday, May 8th, 2019 (The First Wives Club), Thursday, May 9th, 2019 (Sex and the City), and Friday, May 10th, 2019 (Bad Moms), with Chef Luca Moriconi and Mama Grazia's Three-Course Prix-Fixe Menu starting at 6:00 pm and Movie Screening at 8:00 pm for $59.00 per person; 300 South Doheny Drive, Los Angeles, CA 90048; 310.860.4000; www.CulinaRestaurant.com
Culina & Vinoteca Mother's Day Buffet Style Brunch:
To complete this special Mother's Day celebration, Culina & Vinoteca at Four Seasons Hotel Los Angeles at Beverly Hills is offering Mom the perfect way to sip and savor the day away at a lovingly lavish Mother's Day Buffet Style Brunch on Sunday, May 12th, 2019. Make sure to wish Mama Grazia a Happy Mother's Day when stopping by her station to enjoy her Fresh Rolled Pasta and other Delights from Grazia's Kitchen. Begin this elaborate Mother's Day Buffet Style Brunch with Breakfast and Eggs including freshly made Omelets with your choice of condiments, Canadian Bacon Benedict with Hollandaise, Salmon Cakes with poached egg and Béarnaise, and Organic Hen Eggs cooked any style. Mom can opt for something on the sweeter side such as the Ricotta Cheese Blintzes with Fresh Berry Compote, the Honey Fried Chicken with Silver Dollar Waffles, or made-to-order Vanilla Belgium Waffles topped with her choice of dulce de leche, maple syrup, orange marmalade, whipped butter and cream, or preserves. Next, head over to the beautifully fresh and seasonal salad selections, which includes offerings such as the Tuscan Kale with pistachio, pumpkin seed, blueberries, goji berries, bee pollen, and aged balsamic; Compressed Watermelonwith torn mint, grilled halloumi and Taggiasca olives, and Greek Pasta Salad with farfalle, Feta cheese, piquillo peppers, pepperoncini and Kalamata olives. The Sushi & Seafood Station does not disappoint with offerings such as Nigiri Sushi and Rolls, Alaskan King Crab Claws, Spicy Tuna Cones, Oysters, Green Lip Mussels, and more. The Entrées include delectably diverse options like the Red Beet Glazed Atlantic Salmon with cauliflower rice and pickled cherries; Fava Bean & Ricotta Ravioli with braised Swiss chard and aged balsamic, and the Veal Shoulder with white beans, pancetta and salsa verde. The Dim Sum Station allows Mom to explore Hong Kong complete with traditional sauces and condiments. Most definitely make sure Mom saves room for Dessert so she may sample sweet offerings such as House Made Doughnuts with assorted toppings; House-Made Gelato and Sorbets with sugar cones; selection of delicious Mini French Pastries, and Display of Elegant Desserts made just for Mom. Culina & Vinoteca also encourages the little ones join in the festivities and celebrate Mom at the Children's Buffet which will be serving up Mini Cheese Burgers, Cheese & Tomato Grilled Cheese, Chicken Tenders, Grilled Veggies with Pesto Hummus, Turkey "Kid's Club" Finger Sandwiches on whole wheat bread, along with Watermelon Pops and assorted Cupcakes and Cookies.
Culina & Vinoteca at Four Seasons Hotel Los Angeles at Beverly Hills will offer a special Mother's Day Buffet Style Brunch on Sunday, May 12th, 2019 from 11:00 am to 3:00 pm for $139.00 (per adult), $69.00 (children ages 5-12), and complimentary for children 4 and under: 300 South Doheny Drive, Los Angeles, CA 90048; 310.860.4000;www.CulinaRestaurant.com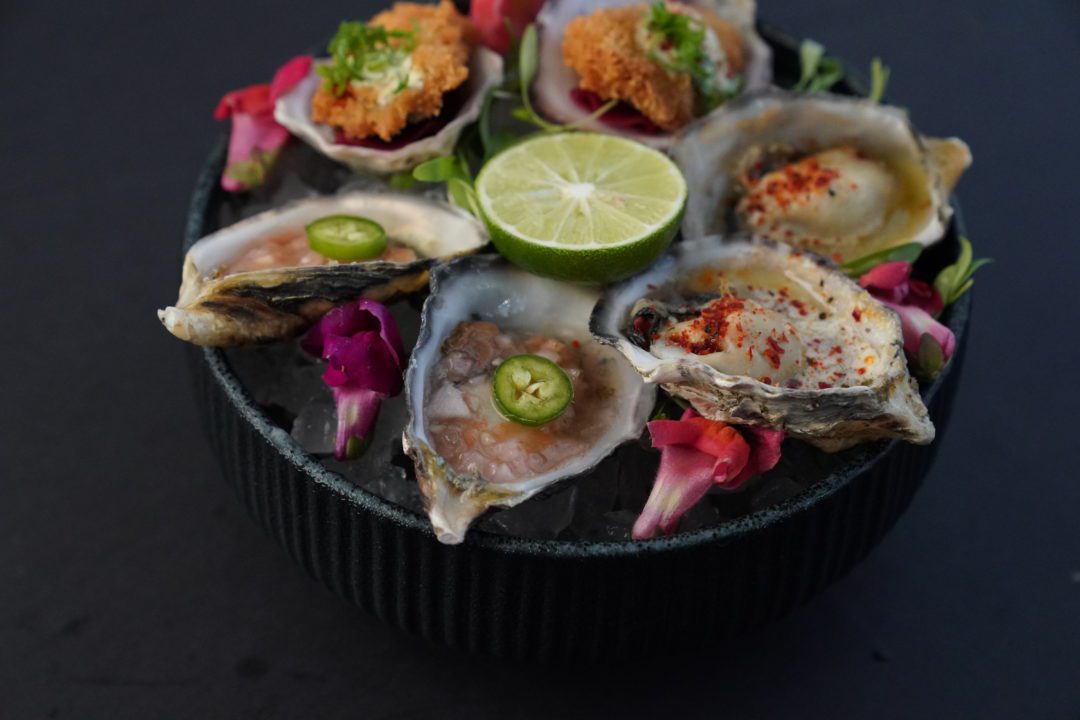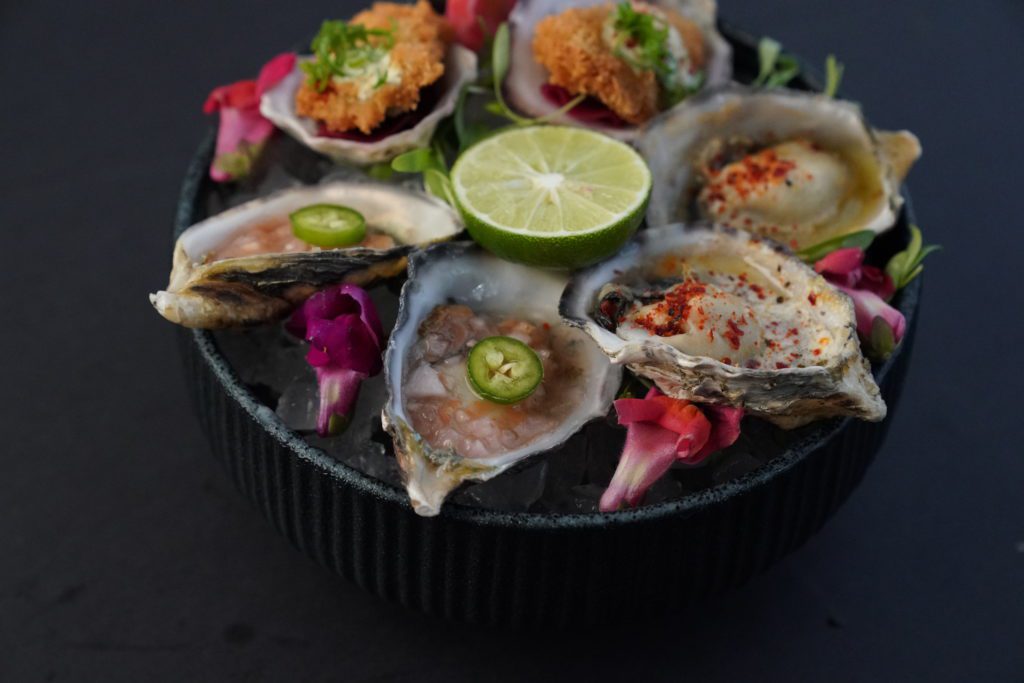 HATCH Yakatori + Bar:
Mother's Day is upon us and what better way to celebrate Mom than enjoying a marvelous Mother's Day Dinner at HATCH Yakatori + Bar in the heart of DTLA! Start this festive feast with Mom off with a Half Dozen Oysters available Chilled with an ume mignotte; Grilled with compound butter, or Fried with panko, pickled daikon and Yuzu kosho aioli. Then, crack open the Izakaya section of the menu and let Mom take control by selecting amongst the 28 different Sticks featuring the Quail Egg with house togarashi; the Breast & Plum served with umeboshi paste; the Seared Ahi Belly made with scallion, house togarashi and grilled lime, and the Herb Lamb prepared with garlic mix and Japanese mustard. Continue to pamper Mom with Plates like the Half Maine Lobster served with house pickles, micro cilantro, key lime, tomato and Japanese chili sauce and onigiri rice; the Furikake Salmon made with Furikake crust, Japanese sweet potato wasabi mash, mustard tare, yuzu gel and micro greens, or the 18 Day Aged Rib Eye made with Aspen Ridge beef steak, wasabi mash, potatoes three ways and mustard tare. Pair these bold flavors with an equally bold cocktail that will have Mom saying For Goodness "Sake" with this delectably delicious drink comprised of dry sake, Tito's vodka, lychee juice and pear syrup. Seal this fabulous meal with a Dessert that is Flan-Tastic; flan served with green tea & coconut mochi and yuzu purée, or the Binchotan Brownie; a grilled brownie served with matcha frosting and black sesame ice cream. Make this Mother's Day memorable with Partner and Executive Chef Daniel Shemtob's modern take on Japanese cuisine at HATCH Yakitori + Bar!
HATCH Yakatori + Bar will be open for Mother's Day Dinner on Sunday, May 12th, 2019 from 6:00 pm to 10:00 pm; 700 West 7th Street, Suite G600, Los Angeles, CA 90017; 213.282.9070; www.HATCHYakitori.com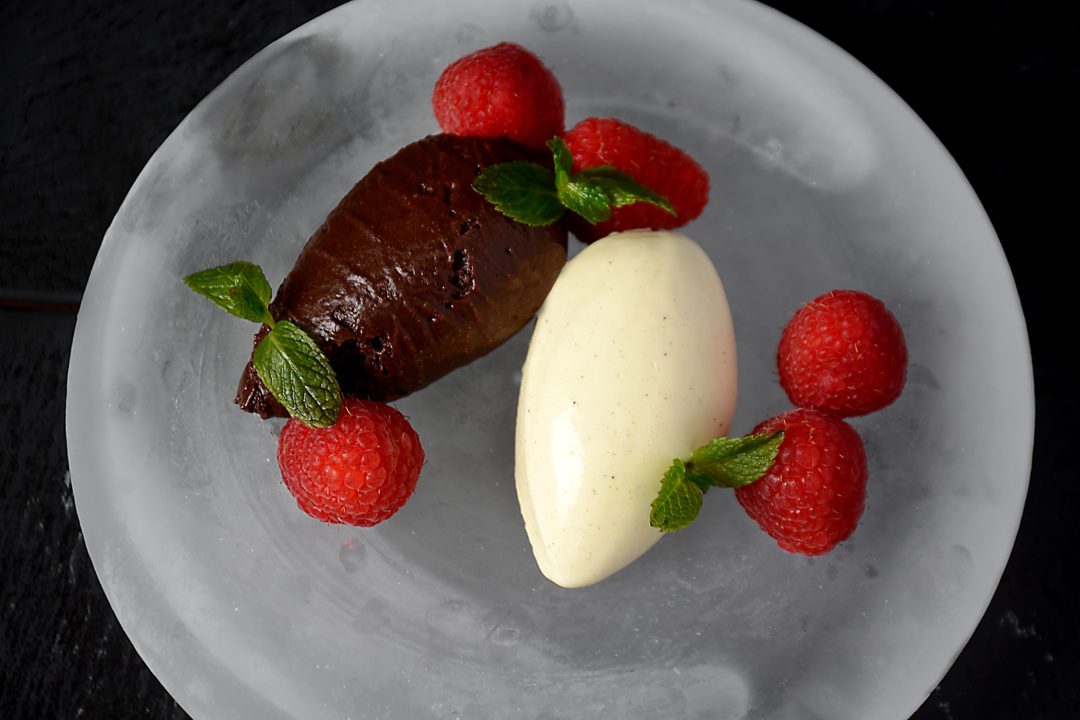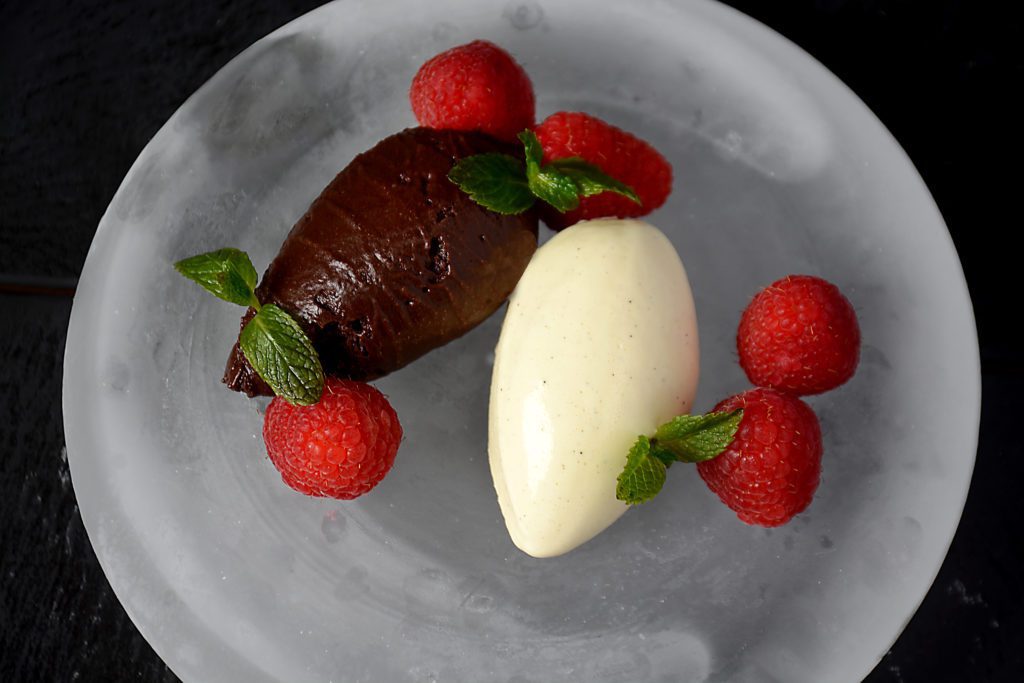 KASS Wine Bar + Restaurant:
Add some sophistication to this year's Mother's Day celebration at the newly opened KASS Wine Bar + Restaurant where Owner and Executive Chef Christophe Émé has prepared a special French-inspired Three-Course Prix-Fixe Mother's Day Menu. Relish special menu which will be offered for both Mother's Day Brunch and Mother's Day Dinner ($55 per person), with optional Wine Pairing ($30 per person). The First Course starts with a selection of outstanding options including the Poached Egg served with Californian morels and white asparagus, or the Smoked Salmon Macarons with crème fraîche and Scrambled Eggs and Caviar. Continue your Mother's Day feast with the Second Course by choosing between Seared Cod prepared with baby fennel, white beans, clams and bouillabaisse coulis; the Braised Lamb Shank served with baby potatoes and spring vegetables, or the Fresh Tagliatelle prepared with morels, fava beans and asparagus. Take in all the wonderful dishes with perfectly paired French wines from the KASS Wine List and raise your glass to Mom before Dessert with a choice of Poached Rhubarb with strawberry sorbet, or Chocolate Tart with chocolate mousse and chocolate sorbet. Mom will be more than blown away by Executive Chef Christophe Émé's Mother's Day Brunch and Dinner offerings at KASS Wine Bar + Restaurant!
KASS Wine Bar + Restaurant will offer a Three-Course Prix-Fixe Mother's Day Menu on Sunday, May 12th, 2019 for Brunch from 11:00 am to 2:30 pm, and for Dinner from 6:00 pm to 9:00 pm for $55.00 per person with  optional Wine Pairing for an additional $30.00 per person; 320 South La Brea Avenue, Los Angeles, CA 90036; 323.413.2299;www.KassRestaurant.com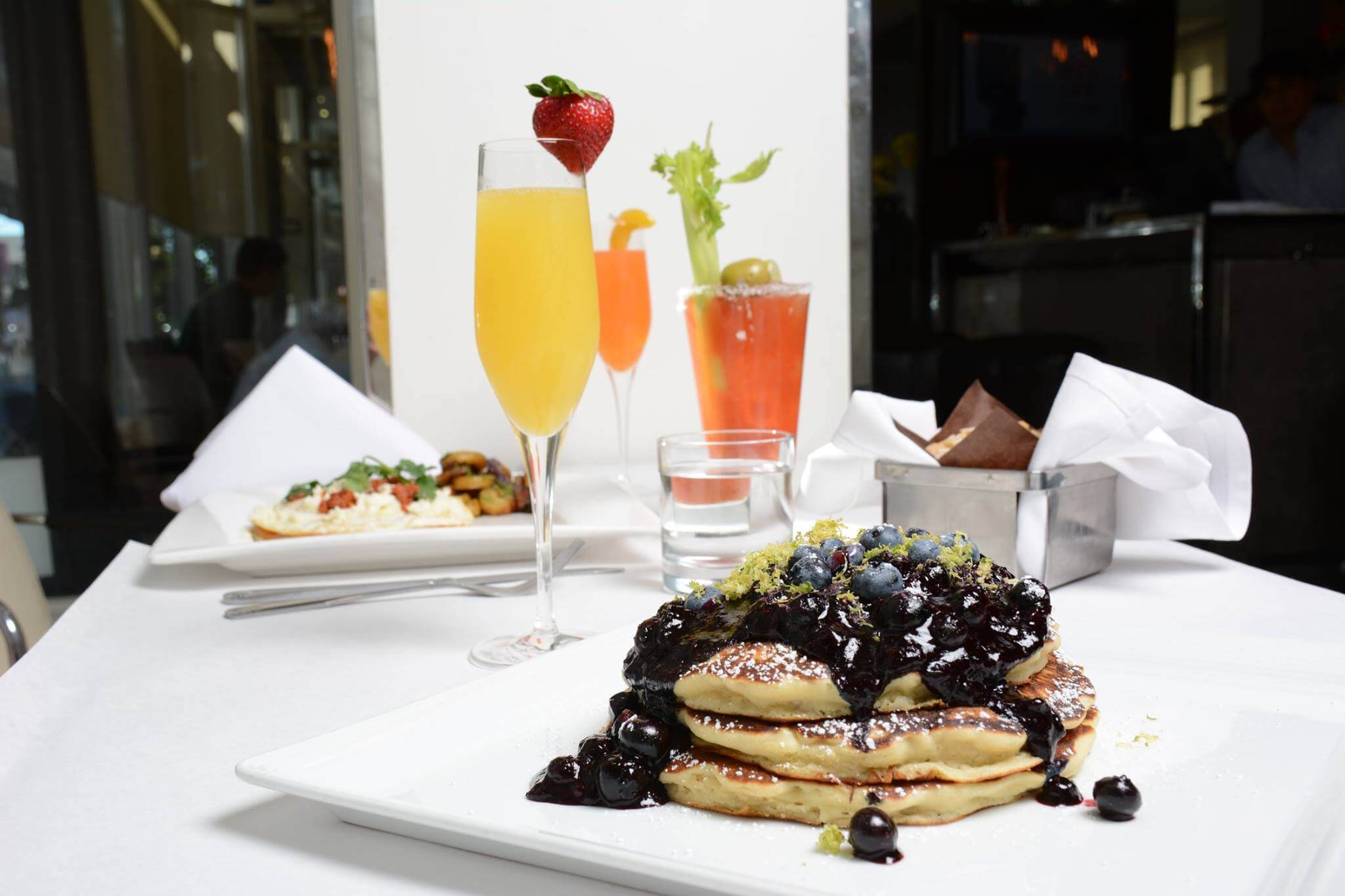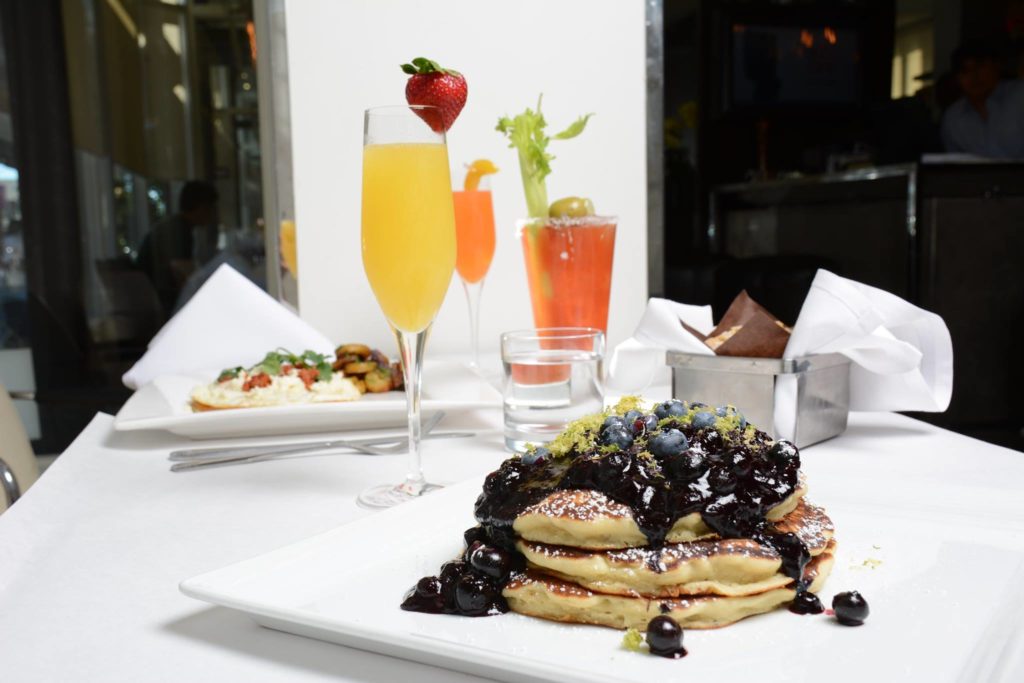 Mi Piace:
Take a stroll through Old Town Pasadena and treat Mom to a spectacular Mother's Day Brunch at Mi Piace. Launch this celebration with a Complimentary Glass of Prosecco for Momand then continue the fun with Mi Piace's Kir Royale Deluxe, served with Piper Sonoma Blanc de Blanc and Chambord, or a Peach Bellini made with Zonin Prosecco Brut, Peach Schnapps, and white peach purée. Next, choose from Mi Piace special dishes like the Primavera Omelet made with julienne fresh seasonal vegetables, San Marzano marinara sauce, fresh basil, Parmigiano Reggiano and drizzled with extra virgin olive oil, or the Uova Benedettina made with two medallions of polenta with sliced Prosciutto di Parma, two perfectly poached eggs, basil and sundried tomatoes, topped with Hollandaise sauce. Encourage and excite Mom to indulge her sweet tooth this Mother's Day with the Lemon Ricotta Pancakes; house-made lemon zest ricotta pancakes topped with freshly made blueberry compote, or Waffles Bambino comprised of four baby waffles with sautéed bananas, walnuts and brown sugar, served with maple syrup on the side. Make Mom's life even sweeter with the Chocolate Soup; Mi Piace's signature bittersweet Belgian flourless chocolate soufflé served with a side of Chantilly cream for Dessert. With dishes and drinks so delightful, it is an obvious choice to celebrate your fabulous Mom at an equally fabulous Brunch at Mi Piace!
Mi Piace will be open for Mother's Day Brunch on Sunday, May 12th, 2019 from 8:00 am to 2:00 pm; 25 East Colorado Boulevard, Pasadena, CA 91105; 626.795.3131;www.MiPiace.com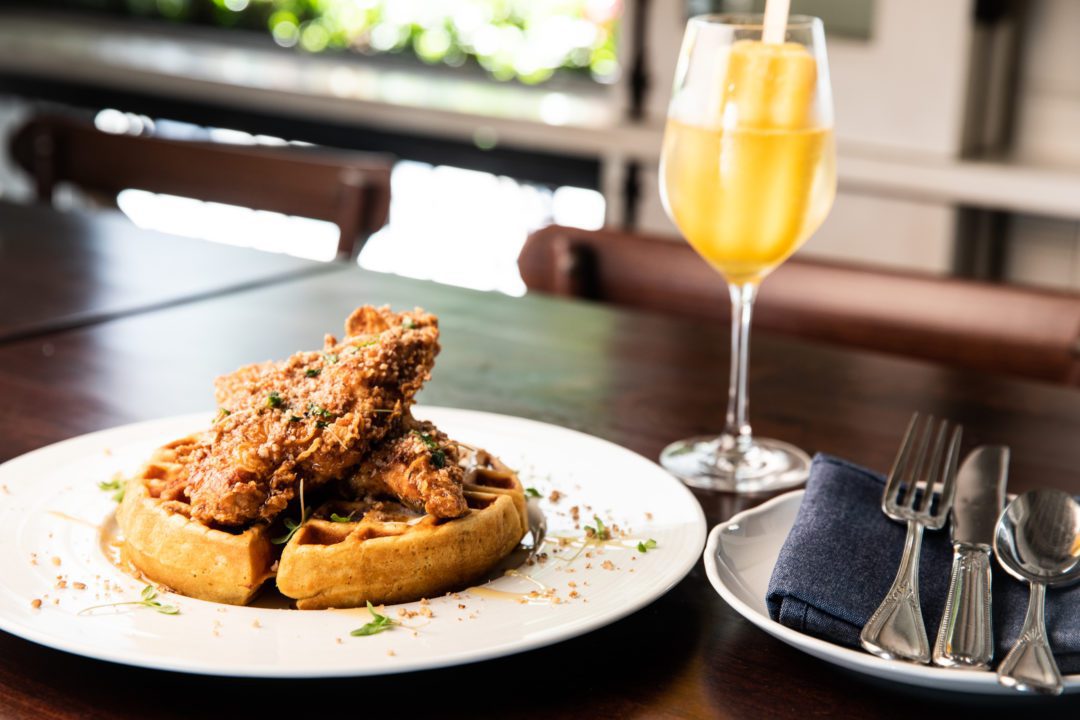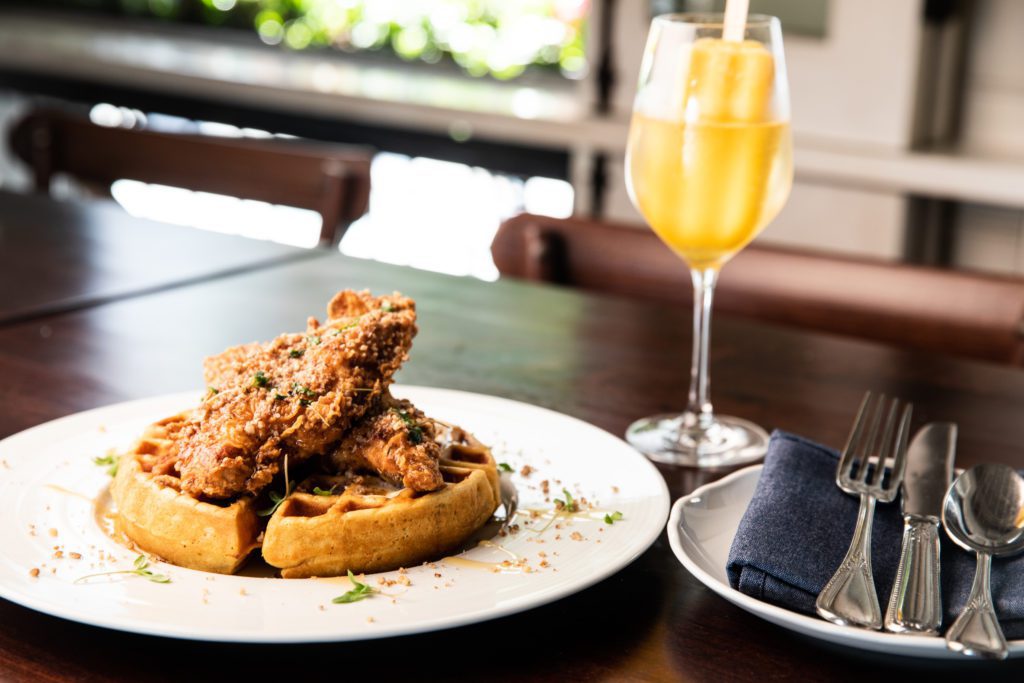 Preux & Proper:
Show Mom how much you love her and head to Downtown L.A.'s preeminent Southern house to celebrate Mother's Day Brunch the Preux & Proper way! This Southern gem knows all about hospitality as they offer a Complimentary Mimosa to all each and every Mom at this festive Mother's Day Brunch. Once Mom has her Mimosa in hand, kick-off this beautifulBrunch with Executive Chef Sammy Monsour's Cast Iron Cornbread made with Kentucky sorghum and "really good butter," and the Braised Collards prepared with roasted pork shoulder, garlic confit, onion stock, and house Fresno hot sauce. Continue enjoying delectable dishes like the Shrimp & Grits made with Black Tiger Prawns, Anson Mills grits, roasted shellfish velouté, and toast; the Moroccan Shakshuka; a tomato casserole served with baked eggs, beets, carrots, eggplant, greens, feta cheese, scallions, chick peas and toast, or the Fried Chicken & Waffles prepared with Mary's Chicken Breast on top of a buttermilk cornbread waffle, served with honey, pecans and butter. It might be difficult, but Mom must save room for Dessert and try the Pate a Choux Beignets served "banana foster" style with dulce de leche. If   wants to Complimentary Mimosa is long gone, direct her to Beverage Director Kassady Wiggin's cocktail list to choose from drinks like the unique Voodoo Queen, containing Appleton Estate Rum, falernum, tiki bitters, and Jamaican jerk bitters; or the more festive Treasure Island, served in a pineapple, made with Stolen Smoked Rum, orgeat, pineapple, lime, grenadine, and lemon bitters. With this amazing assortment, Mom better get ready for a heart-warming and belly-filling time at Preux & Proper this Mother's Day Brunch!
Preux & Proper will be open for Mother's Day Brunch on Sunday, May 12th, 2019 from 12:00 pm to 4:00 pm; 840 South Spring Street, Los Angeles, CA 90015; 213.896.0090;www.PreuxandProper.com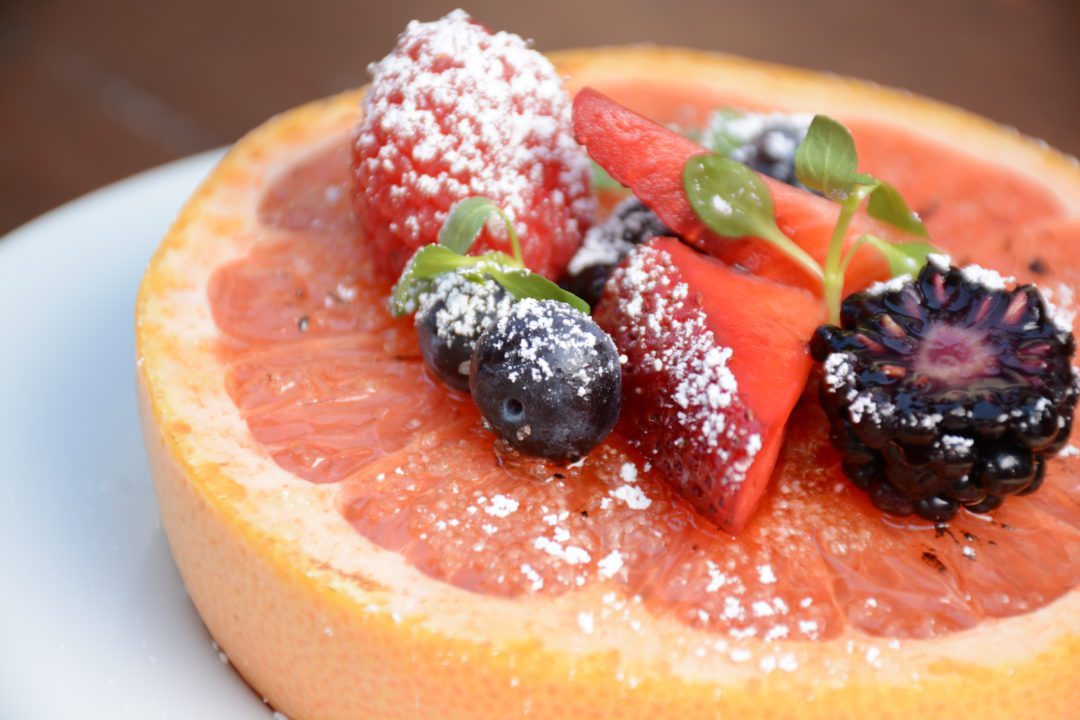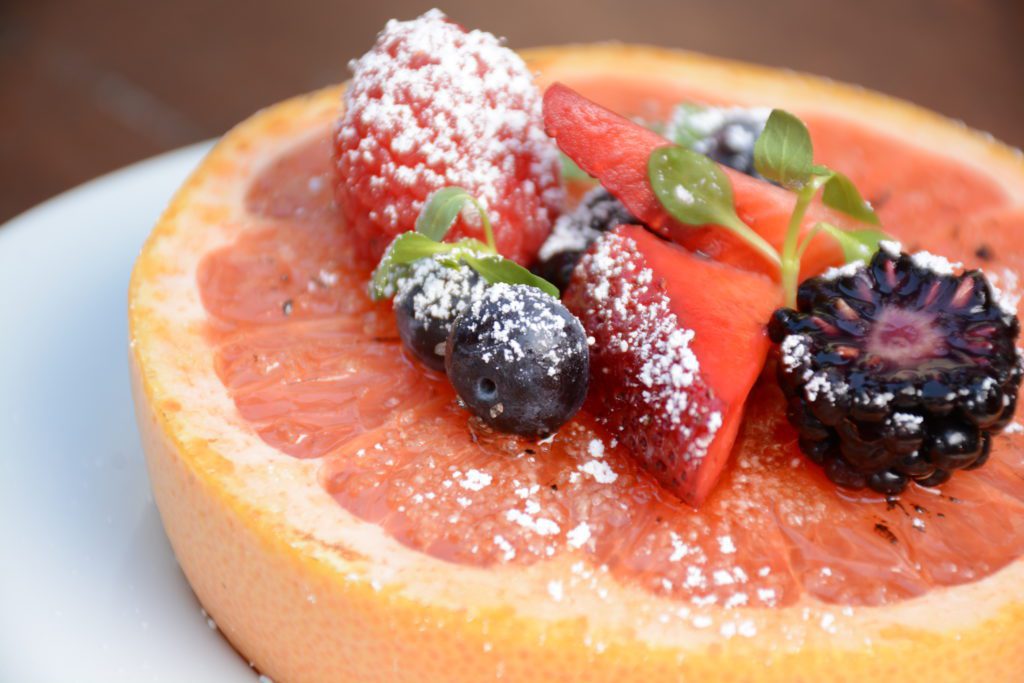 The Raymond 1886:
Executive Chef Jon Hung has something extra special prepared for Mom this Mother's Day at Pasadena's The Raymond 1886! Let the Mother's Day celebration begin with Start Here and Share… and let Mom enjoy a Grapefruit Brulée with Fresh Berries or sample the Family Breakfast Platter chock-full of fresh fruit, muffins, and a homemade cinnamon roll for everyone to enjoy. For Moms craving a Brunch eggs-stravaganza, the Chef Inspired Omelets such as the tomato, spinach, mushroom and goat cheese omelet; the pesto omelet, or theEgg, Biscuits and Gravy made with eggs over easy with sausage gravy on house-made biscuits. Mom can also savor a little South of the Border with the Chilaquiles; eggs over easy served with carnitas, fried corn chips, salsa verde, pickled red onion, cilantro, radish, cotija cheese and sour cream, or the sweet Horchata Griddle Cakes comprised of sugar and cinnamon pancakes with sweet cream. Mom can also enjoy a lavish twist on a classic with the Lobster Benedict; lobster and eggs benedict served with snap peas and tarragon vanilla hollandaise over a toasted English Muffin. Moms craving Salads, Sandwiches and More… can look forward to noshing on bright and bold selections such as the Mediterranean Lamb Wrap made with spiced lamb, Bibb lettuce, tomato, cucumber, red onion and tzatziki sauce, and if Mom is looking for something a little lighter, she can try the Escarole and Strawberry Salad served with arugula and balsamic vinaigrette. Finally, enjoy a Sweet Finish… with a Crumb Cake from Pastry Chef Alexa Clark, served with caramelized strawberries and Mascarpone, or the Coconut Macaroons served with sweet hibiscus rhubarb and vanilla ice cream. Mother's Day is never complete without a cocktail from 1886, so make sure to order Mom a classic Mimosa made with homemade Curaçao; Bloody Mary prepared with Dirty Sue Olive Juice and an array of salts and spices, or select a specialty libation such asThe Forbidden Peach made of cognac, peach purée, peach bitters and rosemary simple syrup, or the Kusanagi, made of Haku vodka, lemon juice, hibiscus syrup, orgeat and habanero bitters. Sip and Savor with Mom at this incredible Mother's Day Brunch at The Raymond 1886!
The Raymond 1886 will be open for Mother's Day Brunch on Sunday, May 12th, 2019 from 9:00 am to 2:30 pm; 1250 South Fair Oaks Avenue; Pasadena, CA 91105; 626.441.3136;www.TheRaymond.com