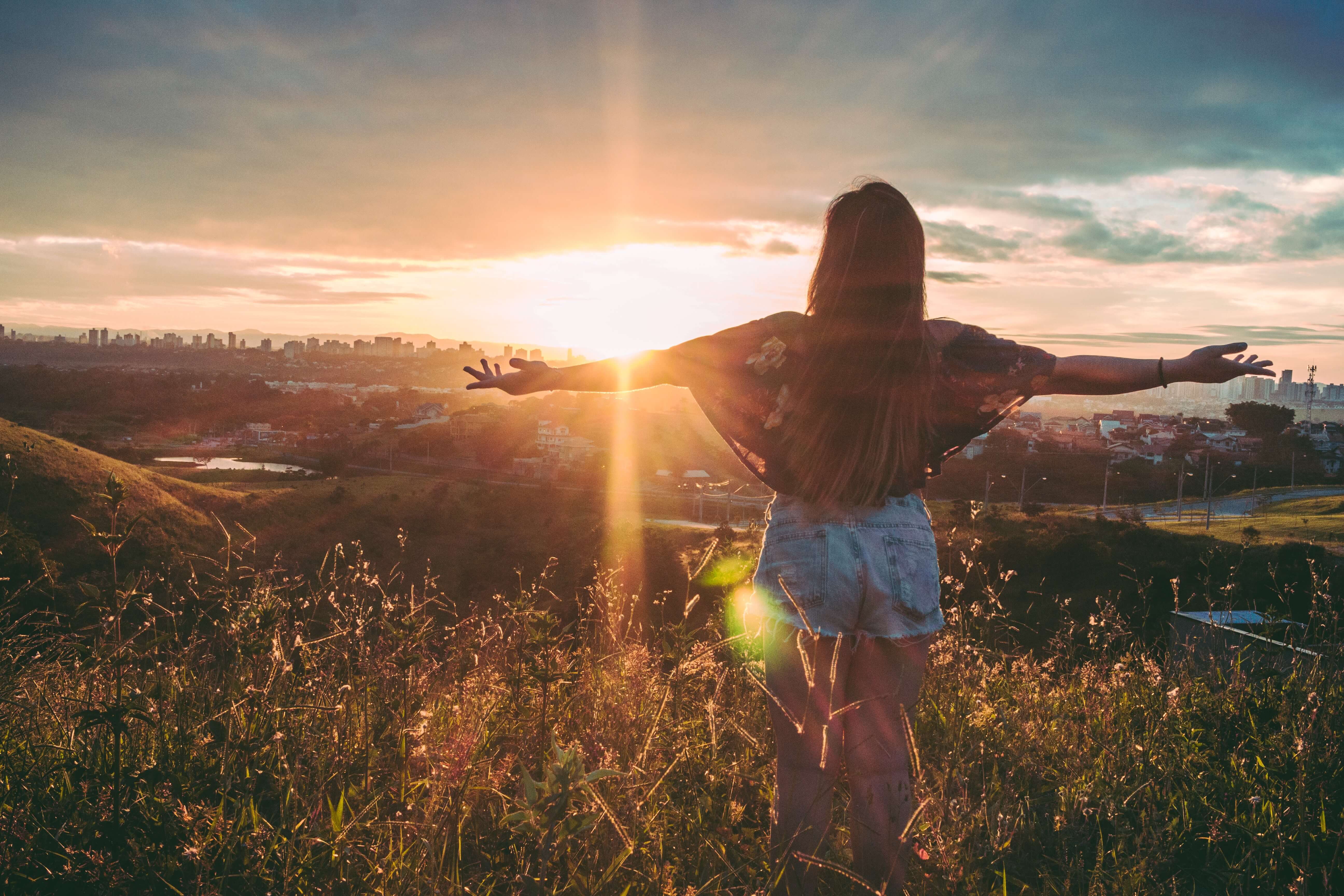 Imagine sitting on your private viewing deck watching the graceful giraffe and nimble impala casually stroll by as you sip on a glass of South African wine. It is no wonder that ultra-luxurious safari camps are situated right in the middle of the action and offer the best chance to have close encounters with the "big five" (lion, elephant, rhino, buffalo, and the elusive leopard). The African safari has come a long way in the past few decades, all without losing the romance and adventure of a by-gone era. Experience sophisticated opulence, gourmet dining, fly-in safaris, spa treatments and infinity pools as glamping (glamorous camping) takes center stage as we explore 5 ultra-luxurious safari camps of Africa.
Beyond Ngala Safari Lodge, Kruger National Park, South Africa
If you want to be right in the middle of the action, Beyond Ngala Safari Lodge offers it all. This ultra-luxurious "big five" private game reserve shares unfenced borders with Kruger National Park, one of the ultimate safari destinations in the world. Ngala has created an atmosphere that transports you back in time to the ageless, unhurried days of a bygone era. You can feel a sense of romance and nostalgia right in the middle of the African bush. The lodge is perfect for families as well as first-time and repeat explorers. A walled courtyard provides a sheltered space to indulge in extravagant cuisine, while the boma (a traditional African enclosure) creates a stunning setting for fire-lit dinners. Your sense of awe will be heightened as you walk in the tracks of amazing on a guided walking safari.
Singita Sabora – Serengeti, Tanzania
If you want to experience the ultimate in tented safari experiences and do it in classic style, book a stay in one of only 9 lavish tents at Singita Sabora—right on the Serengeti Plans of northern Tanzania's Grumeti Reserve. Decorated in 1920s safari décor, your stay at Singita Sabora will have you pampered with the ultimate in extravagance. Enjoy gourmet meals in the rustic but chic dining room or, if you want something more private, have your meals served on the savannah in front of the camp, in the reading area of your suite, or on your private deck area. After a long day of exploring the wilderness and spotting wildlife, relax at the spa or spoil yourself with treatments in the privacy of your own suite. After a great meal, unwind with a cocktail at the bar-lounge or on the elevated viewing deck overlooking the waterhole and see who comes by for a drink of their own.
Matetsi River Lodge – Victoria Falls, Zimbabwe
No Africa trip is complete without an adventure-filled visit to Victoria Falls and a luxurious safari experience. Matetsi River Lodge is set on the banks of the Zambezi River inside a private game reserve spanning an impressive 200 square miles and nine miles of private river frontage. This exclusive lodge has two separate camps with just nine river-facing suites. Each camp has their own dining area an interactive kitchen where you can watch the world-class chefs at work. Make new friends over amazing South African wines at the inviting bar and cozy lounge. After dinner, head to the viewing deck to take in the beautiful river vistas or take a dip in the infinity pool as the sun sets over the Zambezi.
Finch Hattons Camp, Kenya
If you want an "Out of Africa" experience, the only place to go is Finch Hattons Camp in Tsavo West National Park. This luxury safari camp has kept alive the ideals that Denys Finch Hatton lived by; a dedication to elegance and style, coupled with a passionate love of the Kenyan wilderness and a long-forgotten way of life. Elegance is the theme for all their luxury suites, designed to summon the cooling breeze closer over the water and bring all the African sounds and smells right to your doorstep. After a game drive, relax at "poacher's lookout" with a cocktail in hand, to watch the sun dip below the horizon and partake in a classic safari tradition—the sundowner. A stay at Finch Hattons is a truly enchanting experience not to be missed!
Ngorongoro Crater Lodge, Tanzania
We have saved the best for last. How would you like to camp on the rim of the world's largest intact volcanic crater? The Ngorongoro Crater Lodge offers you dramatic and breathtaking views of the Ngorongoro Crater, a place of rare natural wonders that more than makes up for its status as a World Heritage Site. The lodge has incredibly recreated the feeling of a traditional Maasai mud-and-stick manyatta (homestead) while the interiors are pure opulence. Imagine soaking in a copper tub beneath a chandelier, ringing for your personal butler and experiencing unrivaled epicurean dining. All of this gives the lodge the thoroughly deserved reputation for distinction in luxury. The grasslands that surround the crater floor offer first-rate game viewing year-round and the area boasts Africa's densest population of lion. Get out your camera and shoot to your heart's content!
SOURCE: https://blog.thediscoverer.com/5-ultra-luxurious-safari-camps/