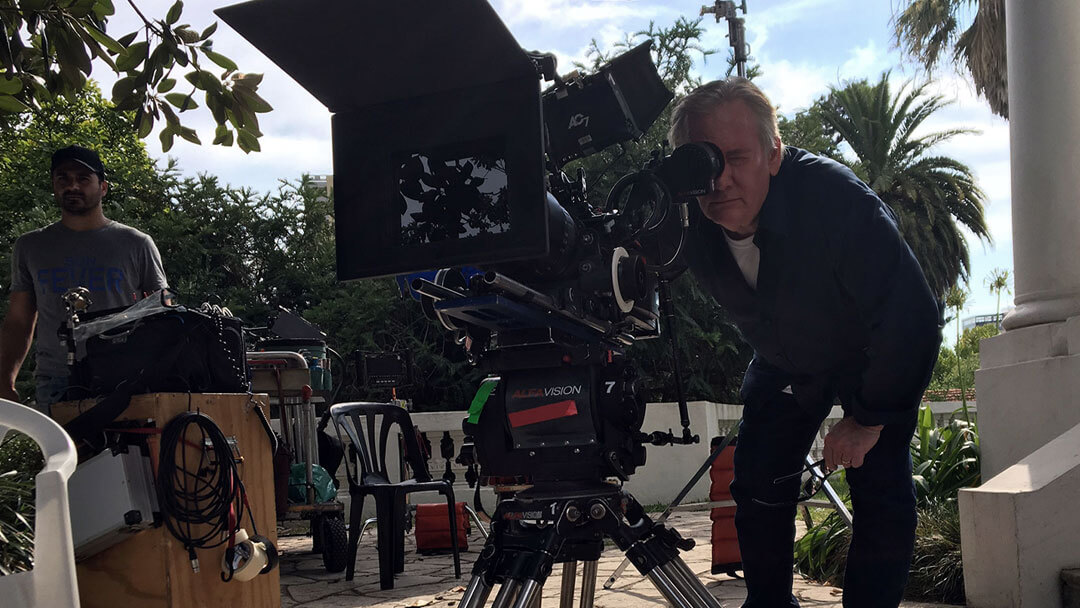 Special guest column from Filmmaker Kevin Knoblock
Like many who went to film school, my dream was to direct feature films — narrative, fictional films. But starting out, I got opportunities to write, produce and direct non-fiction. A lot of non-fiction — broadcast and cable content for ABC, Paramount Television, Discovery Channel, A&E, History, and to direct feature documentaries for theatrical distribution. Recently, that background was invaluable in preparing to write and direct my first dramatic feature, PALAU (a biopic on the life of Argentinian faith leader Luis Palau).
Acclaimed Filmmakers Whose Careers Started with Non-Fiction
Non-fiction, especially feature-length documentaries, offers not only a great training ground, but a continuing career. There is a long list of directors who have made the transition from documentaries to feature dramas.
Before he worked on the Bourne series of espionage thrillers, English director Paul Greengrass learned his filmmaking and story-telling chops on the ITV current affairs program World in Action.
Scottish filmmaker Kevin Macdonald made the stunning documentary Touching the Void, using extensive and beautifully directed reenactments, before making his fiction debut with The Last King of Scotland in 2006, for which Forrest Whitaker won in the best leading actor category at the 79th Academy Awards, the Golden Globes, the Screen Actors Guild Awards and the BAFTAs.
And long before 2001: A Space Odyssey, A Clockwork Orange, The Shining and other classics, film legend Stanley Kubrick also started by making short documentaries in the early 1950s, including Day of the Fight about boxer Walter Cartier.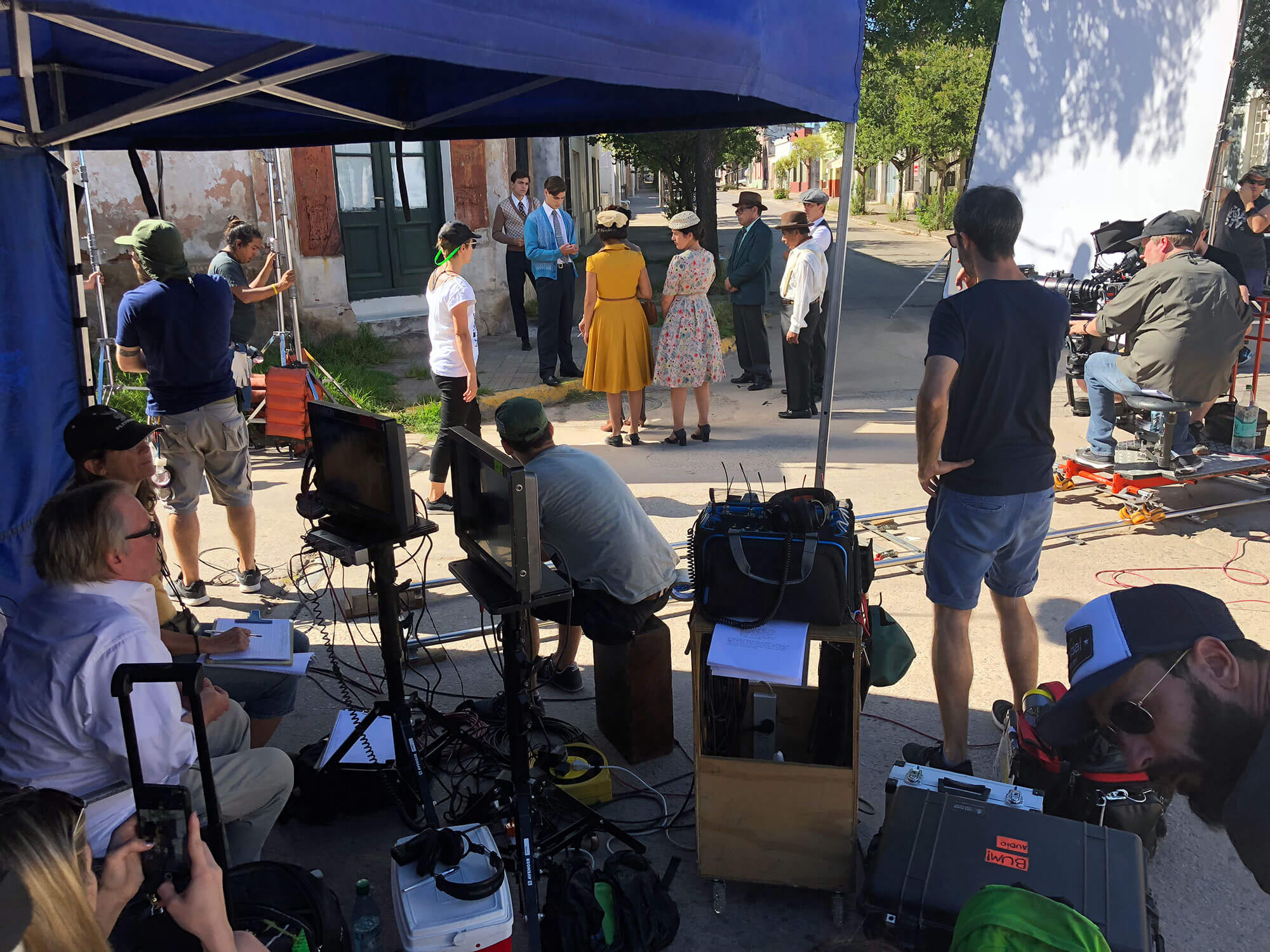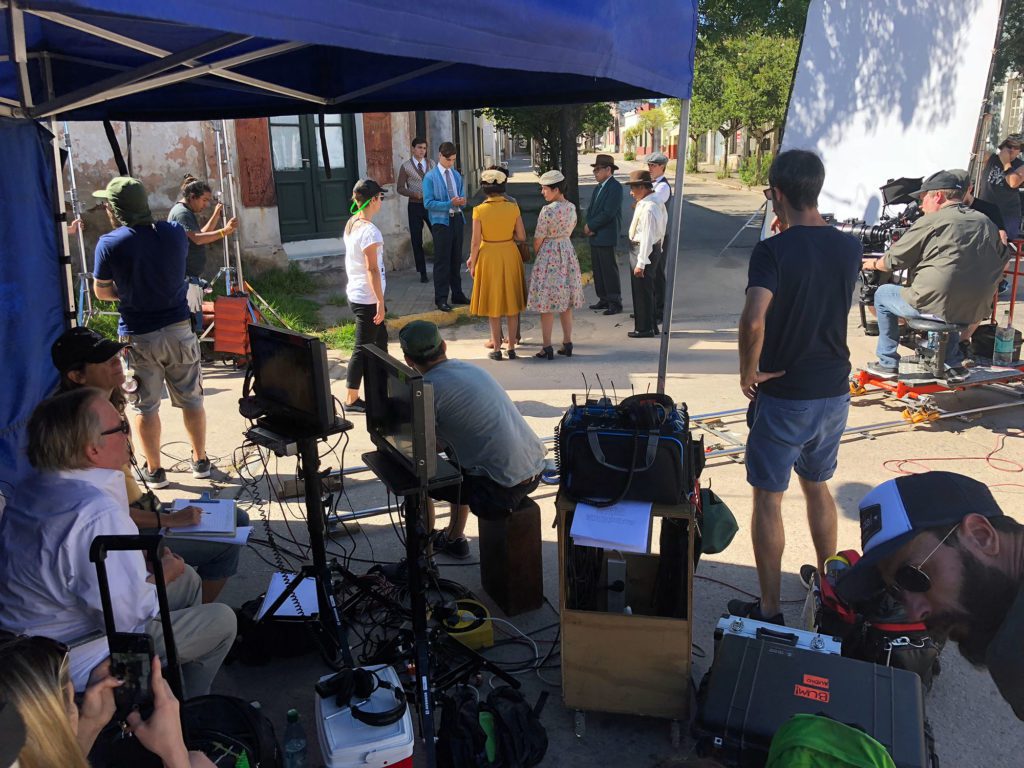 Kubrick, also a Look magazine still photographer at the time, wanted to make a feature drama his debut film but couldn't afford it. He made his short documentary instead and was off and running. Just a few years later Kubrick was signed to direct his first dramatic feature, The Killing, for United Artists in 1956.
Telling a Compelling Story
All audiences want to be taken on a journey — from a starting point, to emotional involvement in the story, to the dramatic conclusion. It's what producer Peter Guber once described to me as the "emotional transportation business." This happens in all forms of filmmaking and content creation, from 30 second commercials, to documentaries, to sitcoms and to feature comedies and dramas.
One of the biggest challenges on my first feature, PALAU, was writing the script. While I write all of my documentaries, writing non-fiction is obviously very different than writing a feature drama. From my documentary work I learned that access to your subject is key. Fortunately, I was able to interview Luis Palau at length and research his life as a world-renowned evangelist, through his autobiography and a dozen other books written by or about him.
Feature film 'biopics', a term the show business bible Variety coined years ago meaning 'biographical picture', often attempt to look at the entire life of the subject. That is difficult to do in a two-hour movie.
Many biopics often focus on a very specific time period or event in their subject's lives. For Lincoln, starring Academy Award winner Daniel Day-Lewis as U.S. President Abraham Lincoln, director Steven Spielberg and writer Tony Kushner focused on one year, 1865, when Lincoln works with Congress to pass the Thirteen Amendment.
I chose to write about Luis Palau's childhood in the 1940s in Argentina, his influential mother and father, his beginning as a street preacher in the mid-1950s, and his breakthrough speech to hundreds of thousands of people in Bogotá, Colombia in 1966. That offered a dramatic story arc that the Palau team signed off on.
Location, Location, Location
From my documentary work I learned that filming in real-life locations, that are at the heart of your story, is crucial. For Border War, I was embedded, along with my camera team, by the Department of Homeland Security with a group of undercover agents on the U.S. border with Mexico in Nogales, Arizona. We shot on the border in drug tunnels, at safe house busts, and on high-speed chases from the ground and above in helicopters.
For Broken Promises, the United Nations at 60, I met with representatives of the UN at their headquarters in New York to request access to special areas that are usually off limits. I was granted rare access to film in the UN's General Assembly, and their Security Council, which is extremely difficult to obtain for any film (documentary or fiction).
And for Nine Days that Changed the World, my documentary on Pope John Paul II's historic trip to his homeland of Poland in 1979, we were able to obtain permission to film in many areas of the Vatican, including the Vatican Gardens, high above St. Peter's Square and off-limits to the general public. In each of these films, access to real life characters and locations was everything.
For PALAU, working with our location scouts in Argentina, we were able to find great locations in San Antonio de Areco and Buenos Aires that reflected that time period decades ago.
Passion Projects
Many directors, whether they start in documentaries or not, like to mix up their output by directing a documentary from time to time. It often comes down to a passion project. Ron Howard directed the Beatle's documentary, Eight Days a Week. Spike Lee directed When the Levees Broke. Werner Herzog has long straddled both worlds, from the dramatic features Aguirre: The Wrath of God and Fitzcarraldo to documentaries like Grizzly Man.
Writing and directing the dramatic feature PALAU was a passion project for me and a great experience to film with a wonderful cast and crew.
PALAU opens April 4, 2019, in the U.S. and throughout Central and South America.
Kevin Knoblock has created content for Paramount Television, Discovery, History, A&E, TLC, CMT, Tribune Media, Scripps and many other outlets. He is a member of the Directors Guild of America and can be reached at www.kevinknoblock.com.