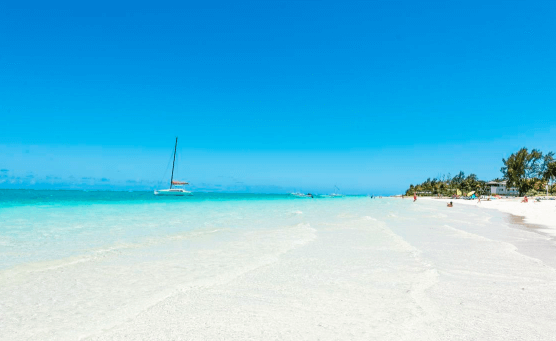 World Travel Awards (WTA) has revealed it will host its Africa & Indian Ocean Gala Ceremony in Mauritius on 1 June 2019. The leading travel industry figureheads and decision-makers from Africa and the Indian Ocean will attend what will mark WTA's inaugural visit to the paradise island.
The red-carpet evening will take place at the opulent Sugar Beach – A Sun Resort, which enjoys an unrivalled location bordering the bay of Flic-en-Flac, one of the most picturesque beaches in Mauritius.
Graham Cooke, Founder, WTA, says: "It will be an absolute pleasure to bring WTA to Mauritius for the first time in our 26-year history, and I greatly look forward to welcoming the most senior decision-makers from Africa and the Indian Ocean to this delightful country. Mauritius embodies experiential travel at its finest – a sparkling crystal in the turquoise waters of the Indian Ocean, it offers a charming contrast of colours, cultures, adventures and tastes."
He adds: "WTA has maintained its position as the industry leader for the past 26 years, consistently proving its value as the global benchmark for acknowledging excellence in travel and tourism. I look forward to joining our nominees in Mauritius for what promises to be a fascinating experience."
The red-carpet ceremony will form the third leg of the WTA Grand Tour 2019 – a search for the finest travel and tourism organizations in the world.
Arvind Bundhun, Director, Mauritius Tourism Promotion Authority, said: "Mauritius is indeed very proud and honored to host the World Travel Awards Africa & Indian Ocean Gala Ceremony 2019. As a major tourism player in the region and beyond, we are convinced that our very popular and attractive destination is a most fitting venue for this prestigious event in the tourism world. We are thrilled to host this prestigious regional event, allowing us to showcase our multifaceted island in all its glamour."
As part of the Grand Tour 2019, WTA is also hosting ceremonies in Montego Bay (Jamaica), Abu Dhabi (UAE), Madeira (Portugal), Phu Quoc (Vietnam), with the winners progressing to the Grand Final in Muscat (Oman).
Voting for the WTA Africa and Indian Ocean regions is also now open and concludes on 21 April 2019.
For more information on how to participate, visit www.worldtravelawards.com/vote
About World Travel Awards
WTA was established in 1993 to acknowledge, reward and celebrate excellence across all sectors of the tourism industry.
Today, the WTA brand is recognised globally as the ultimate hallmark of quality, with winners setting the benchmark to which all others aspire.
Each year, WTA covers the globe with a series of regional gala ceremonies staged to recognise and celebrate individual and collective success within each key geographical region.
WTA gala ceremonies are widely regarded as the best networking opportunities in the travel industry, attended by government and industry leaders, luminaries and international print and broadcast media.
For more information about WTA visit worldtravelawards.com