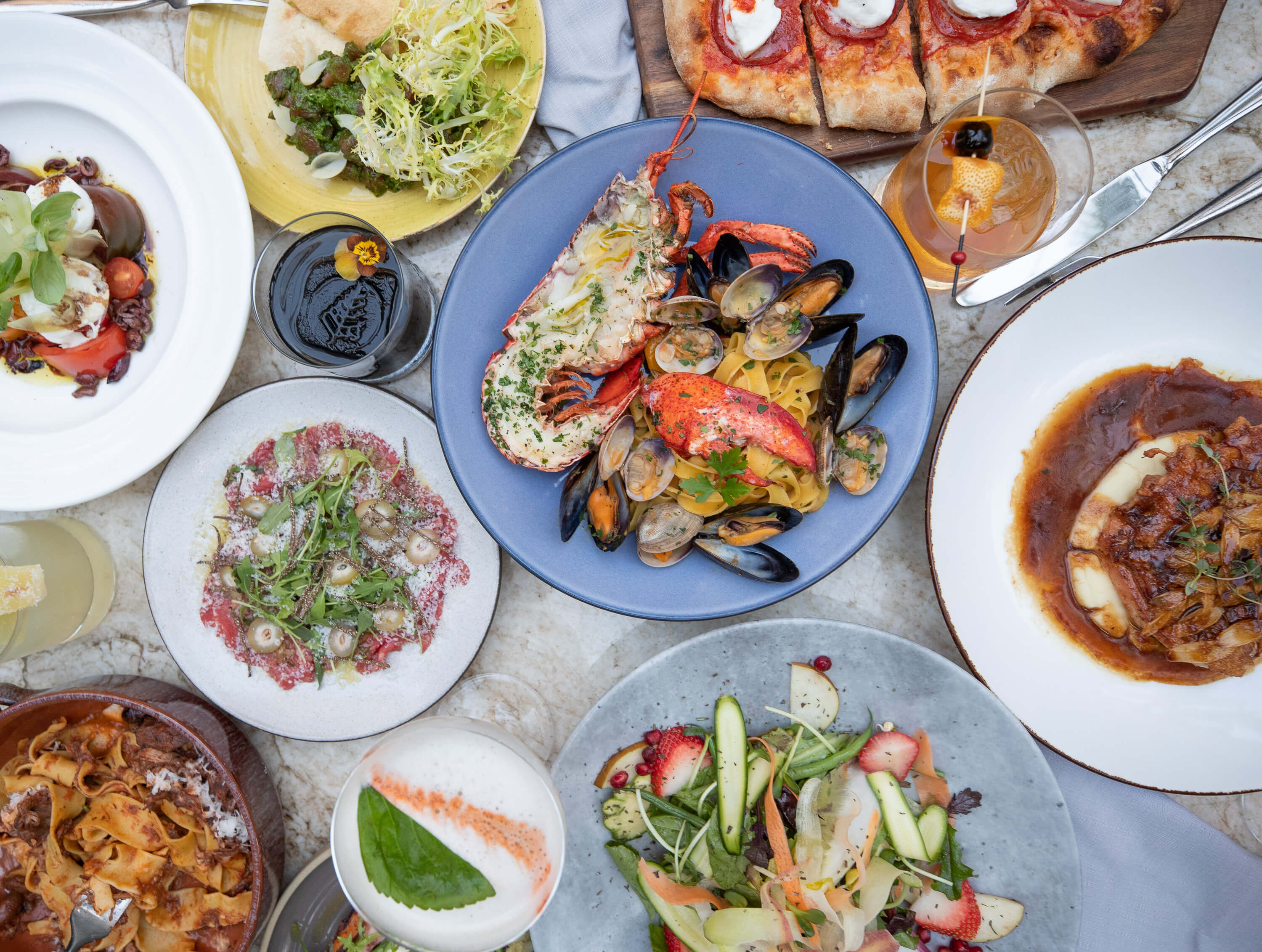 After nearly a decade Culina raises the bar by officially introducing lively new Vinoteca and Chef de Cuisine Luca Moriconi's Modern Tuscan Cuisine, successfully transforming into Culina & Vinoteca!
For the past year Chef de Cuisine Luca Moriconi has been experimenting with the reinvention of the Culina menu and he is now ready to introduce his new Modern Tuscan Cuisine. Born in Lucca, Chef Luca Moriconi developed a profound respect for all of the rich bounty that comes from the Tuscan region of Italy. Naturally, Chef Moriconi's Italian upbringing exposed him to an invaluable culinary education during his formative years, which transformed his childhood interest into a professional ambition to join the hotel and restaurant industry. For over a decade, Chef Moriconi has been part of the Four Seasons Hotels family, beginning as a Junior Sous Chef at the Michelin-starred Palagio Restaurant at the Four Seasons Hotel Firenze before serving as the resident Italian Chef at the Four Seasons Hotel Damascus, Amman, and Palm Beach, respectively. Chef Moriconi's love for sharing exceptional ingredients and exquisite dining experiences has been long encouraged throughout his time with Four Seasons, and now he officially brings his authentic and innovative culinary perspective to Culina & Vinoteca at Four Seasons Los Angeles at Beverly Hills.
Designed to evoke a casual Italian sensibility, Culina completes itself with the addition of Vinoteca, an alluring Italian haven offering guests the opportunity to live la dolce vita from early morning until late at night. The vibrant bar invites guests to grab an espresso or fresh juice from Solluna in the morning before returning to unwind with a glass of wine or a handcrafted cocktail in the evening. Vinoteca by definition is in reference to the knowledge bank and library of wines, and to complement the new modern Tuscan cuisine at Culina & Vinoteca, the Wine List offers an extensive collection of thoughtfully curated imported wines and local varietals for connoisseurs and novices alike.
There is something for every palate, featuring Italian Sparkling Wines and Champagne, Italian, French, and California Rosés, New World, European and French Whites, a vast selection of Italian Reds that are categorized by region throughout Italy, New World Reds, European Reds, including Burgundy, Bourdeaux, Rhone, Spain, and a boutique selection of Icon Wines.
The traditional focus of a Vinoteca is wine, but at Culina & Vinoteca the Cocktail Program is also worthy of recognition.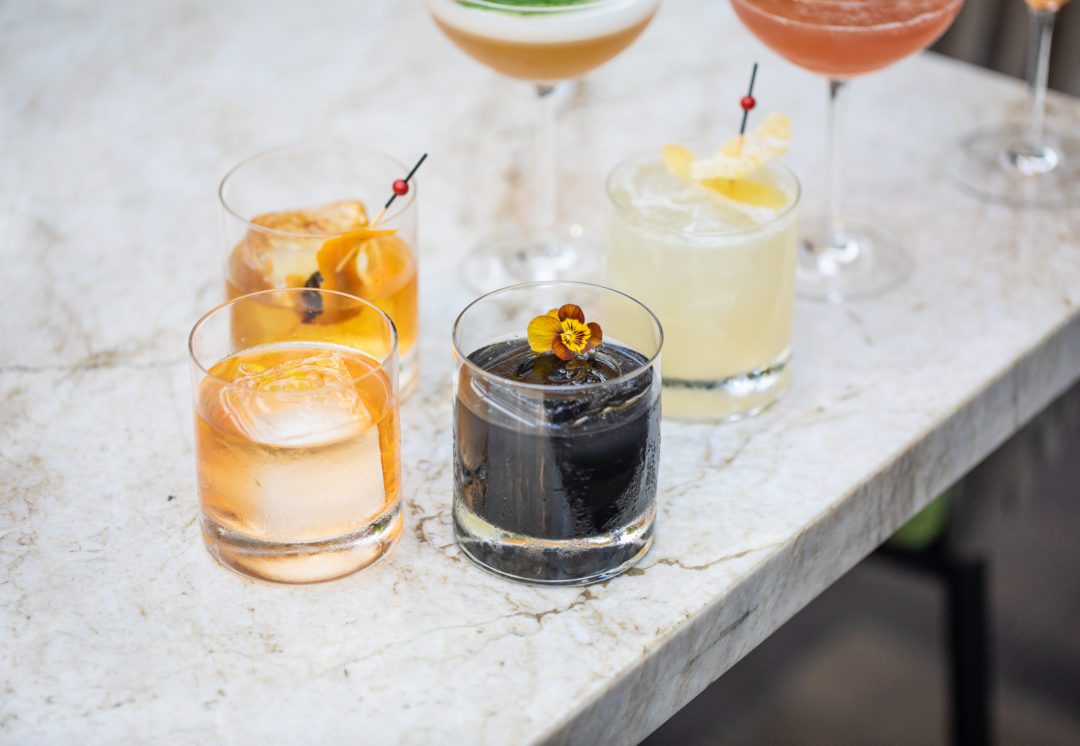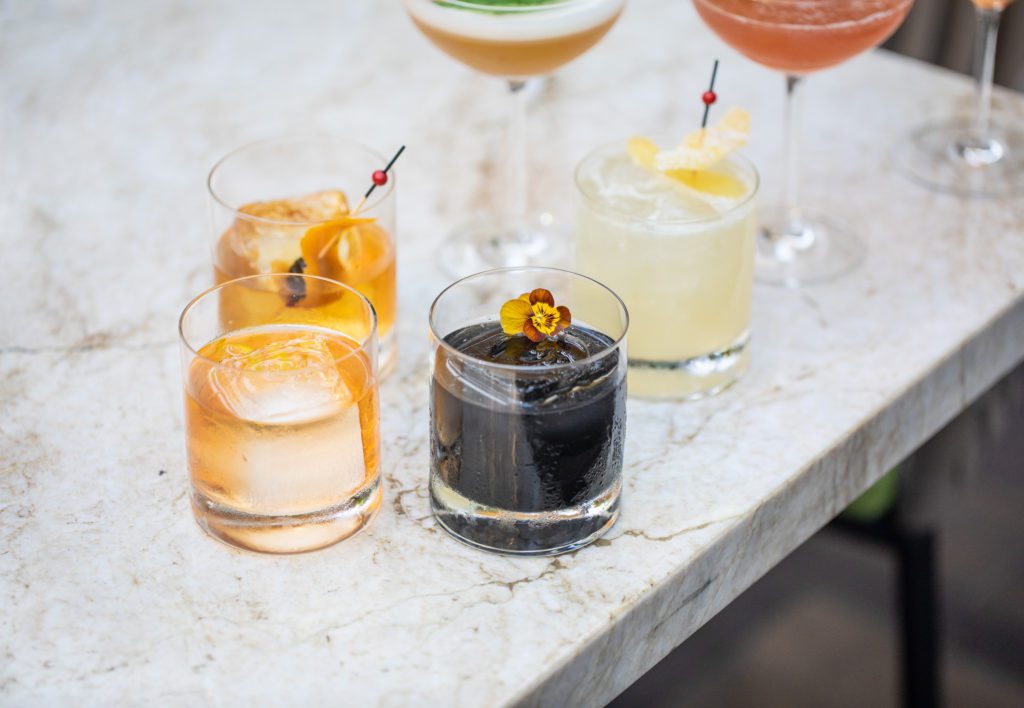 The new Culina & Vinoteca Cocktail Program begins with a trifecta of clear spirit-based drinks, like the Meyer Lemon Spritz, comprised of Sobieski Vodka, Aperol, Meyer lemon shrub, and Prosecco, or perhaps guests would prefer to slip into Silk Sheets, featuring Ketel One Vodka, Amaro Nonino, Lillet Blanc, and Peychaud's Bitters, or the English Rose, made with Sipsmith Gin, Foro Amaro, Peychaud's Bitters, and flamed rosemary. You do not have to venture south of the border for the La La Lupe, comprised of El Tesoro Tequila, ginger cordial, lime juice, St. Germain, agave, and orange bitters.
Amplify the heat with the Black Smoke, featuring Del Maguey Mezcal, lime juice, jalapeño agave, and activated charcoal. A contemporary spin on a classic, the Toki Sour is made with Toki Japanese Whisky, Amaro Dell'erborista, egg white, lemon, shiso, and Fabbri Cherry, while the Barbarossa, invokes a tasty pirate's punch, featuring Plantation Rum, Disaronno, Barolo Chinato, and lemon juice.
Another vintage cocktail brought into modern times is the Golden Spike, comprised of Barrel-aged Bulleit Rye, Amaro Nonino, apple brandy, and cherry bitters.
For guests enjoying the exuberant energy of Vinoteca, Chef Moriconi offers a separate Vinoteca Menu featuring uniquely curated seasonal shareable plates, such as the Yellowtail Arancia served with orange, Fresno pepper, parsley and EVOO, or the Wings Piccanti prepared with rosemary, spicy pepper sauce, honey, smoked salt and Gorgonzola dolce. Dishes ranging from Crudo, Insalate, Cotto, Panini, and Taglieri ensure that guests dining at Vinoteca will never go hungry.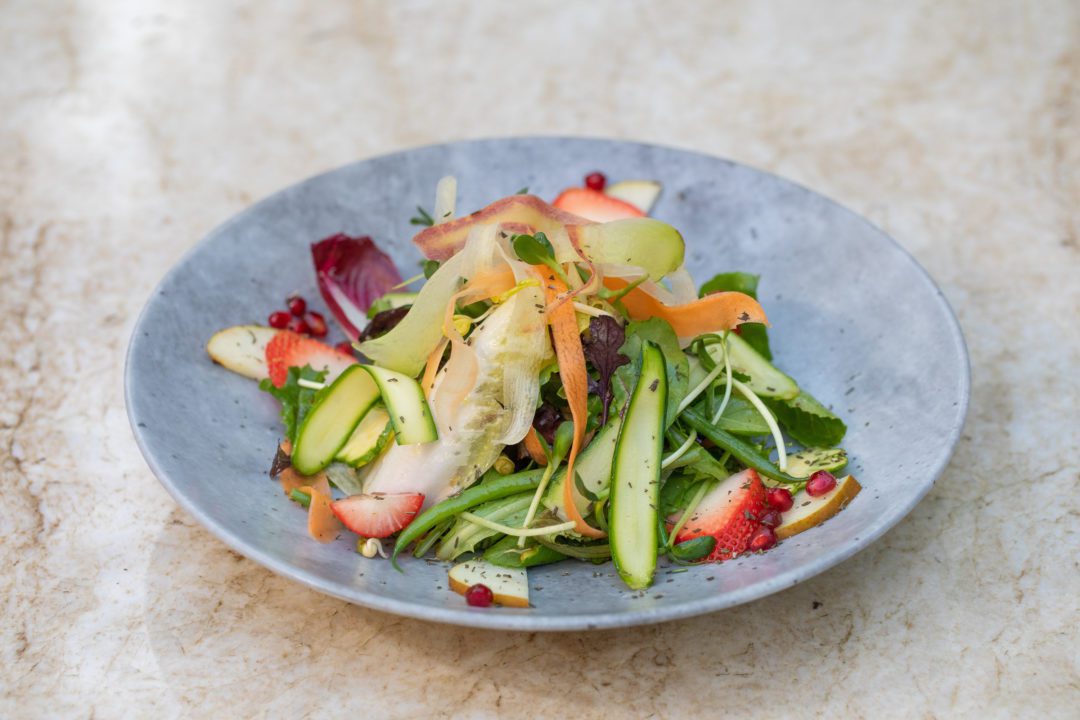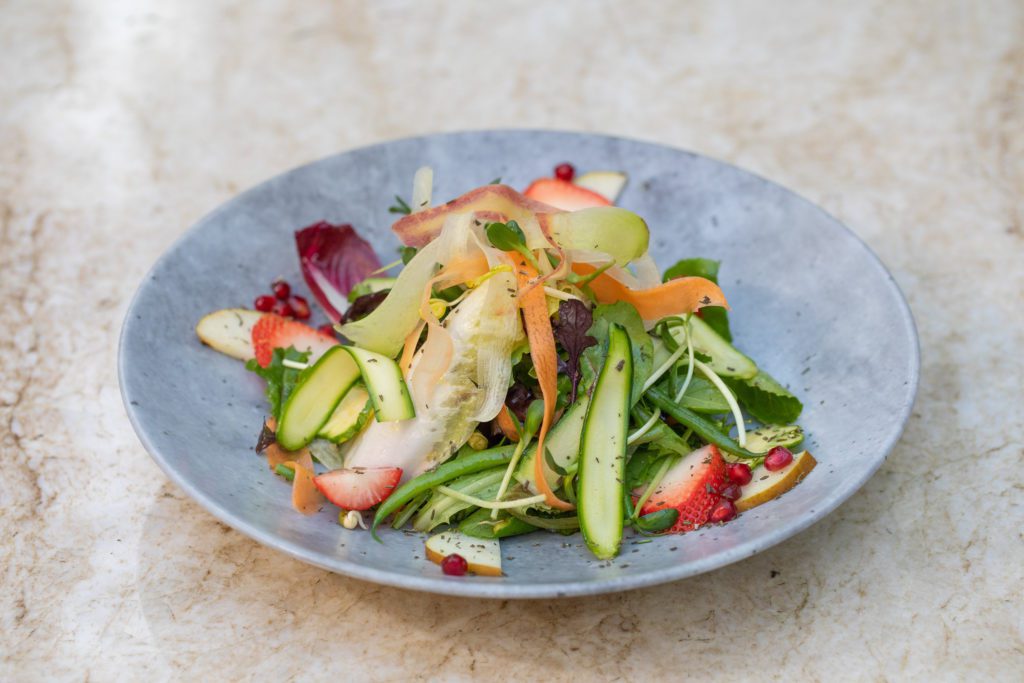 Chef Moriconi's mission at Culina & Vinoteca is to transcend guest expectations by offering an approachable culinary journey utilizing modern techniques and a hospitable touch. Guests can begin their experience in the Semi-Crudo section with the Tonnato Moderno, thinly sliced seared veal, tonnato sauce, caper berries, and sea beans, or the decadent Foie Gras Al Vin Santo prepared with fresh apple, butternut squash, dark chocolate, and pine nuts. For an array of appetizers, or Antipasti, guests can enjoy delicate delights like the Cozze al Prosecco, comprised with black mussels, Prosecco, garlic, tomato, parsley, and grilled ciabatta, or the verdant Sformatino di Bietole, featuring a Swiss chard flan, Pecorino Toscano fondue, seasonal black truffle, and quail egg.
The Primi category offers comfort food at its most opulent with an assortment of house-made pasta, such as the understatedly refined Gnocchi alla Sorrentina with San Marzano tomatoes, basil, and buffalo mozzarella; the robust Tortellini Lucchesi, roasted beef and prosciutto stuffed pasta, thyme, and braised beef sugo, or the Risotto Piave e Zucca made with butternut squash, Piave Vecchio Cheese, rosemary, and Villa Manodori balsamic vinegar.
Onto the Secondi, where Chef Moriconi offers a multitude of proteins from the land and sea, like the Baccala Ripassato, a dish that centers on fried and braised salted cod filets with an escarole and leek stew, San Marzano, shallots, and garlic, or the Cinghiale in Umido con Polenta, braised wild boar, polenta Gialla, black olives, Piave Vecchio, and Taggiasca olives.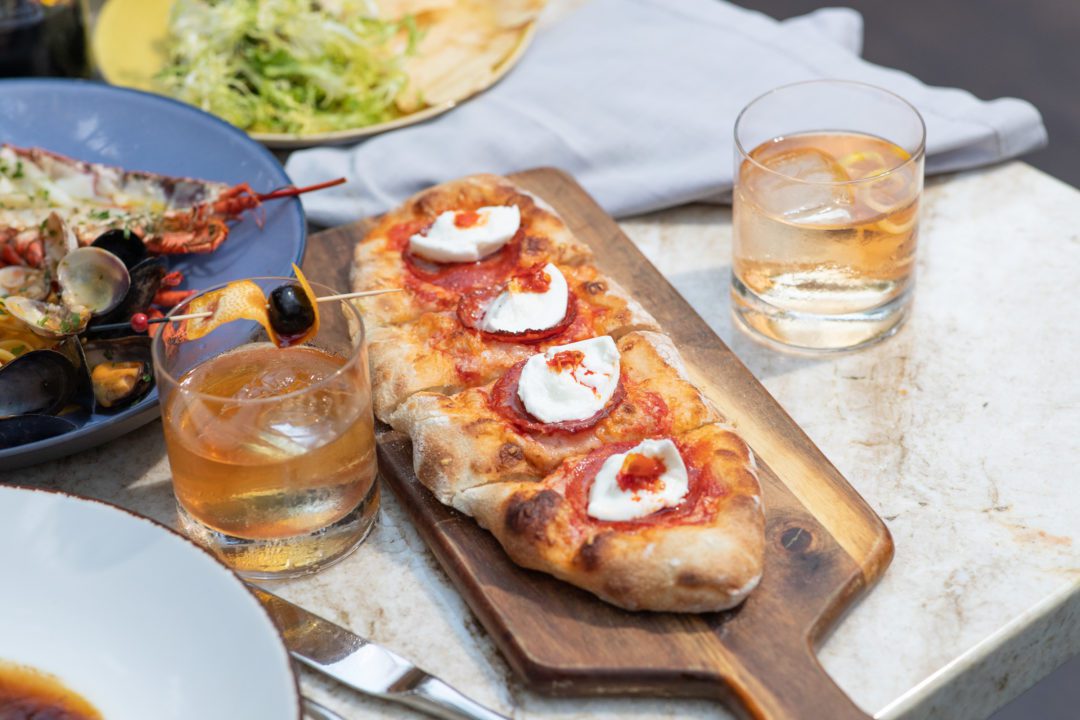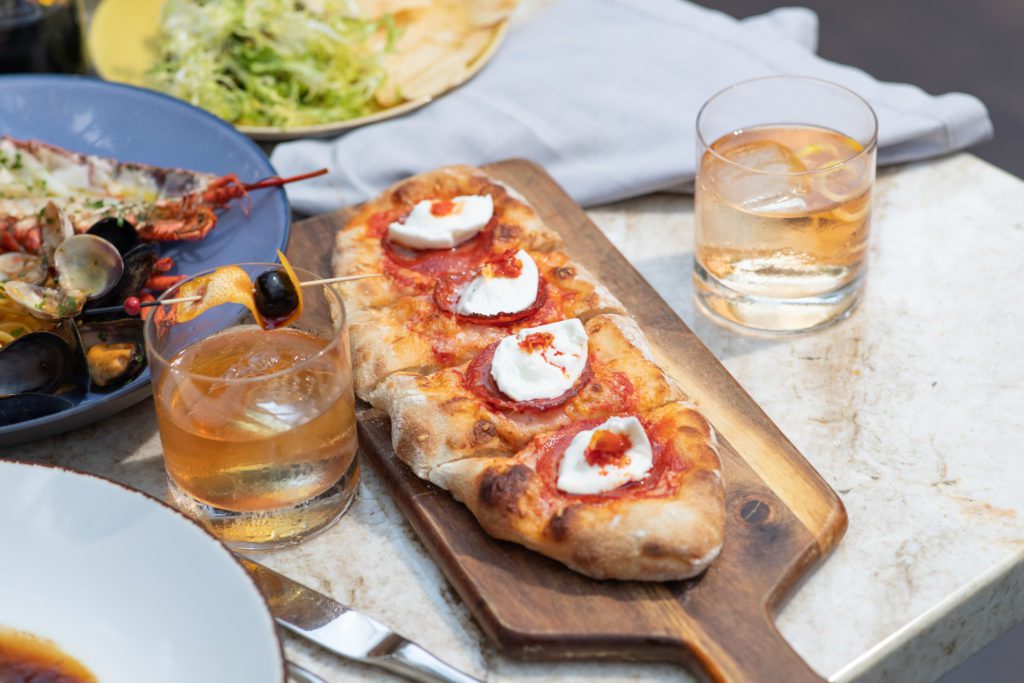 The Pizze section offers three pizza pies, beginning with the Margherita, a classic topped with fior di latte, mozzarella, tomato, and basil, or the Salsiccia, adorned with rapini, smoked mozzarella, and Italian pork sausage. Finally, indulge with the Quattro Formaggi, mozzarella, Gorgonzola, Pecorino, Taleggio, and San Marzano tomatoes.
A playful compliment to Chef Moriconi's modern Tuscan menu, Pastry Chef Federico Fernandez presents a variety of creative confectionery to satisfy every sweet tooth. Dessert begins with a quintessential Italian Tiramisu, made with espresso meringue and chocolate crisp.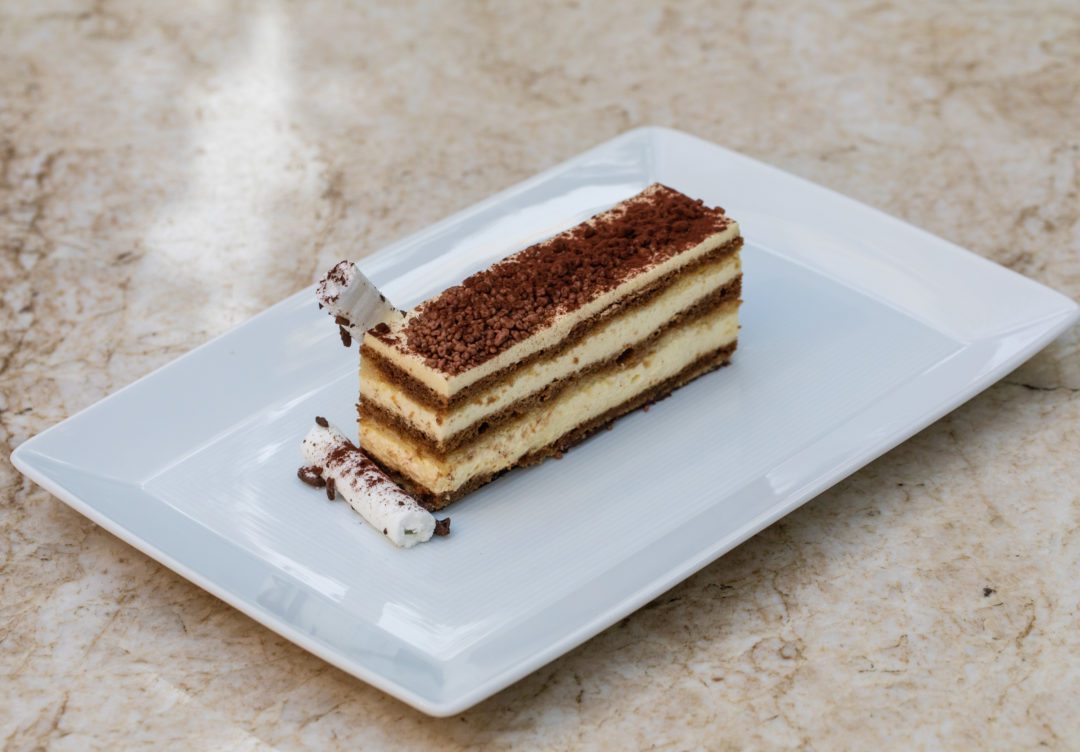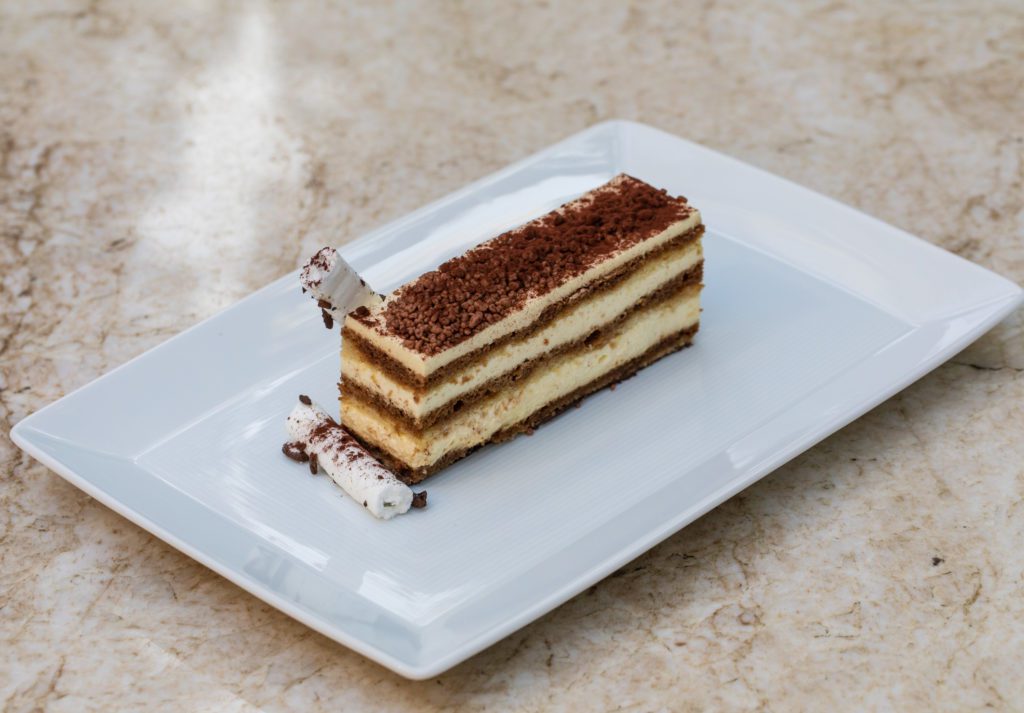 For a taste of heaven, go for the Millefoglie, featuring vanilla cream, honey gelato, and black truffle, or the opulent classic Mango Vanilla Baked Alaska, featuring a Grand Marnier flambé.
You can have your cake and have your choice of one or two, beginning with the Brown Butter Cake, blueberry gelato, or the Gianduja Cake, comprised of chocolate, hazelnuts, orange cake, and blood orange granita.
The Strawberry Panna Cotta offers a smooth, silky texture and is served with strawberry sorbet and micro basil, while the Budino Creme Caramel is accompanied by citrus, lemon sorbet, and coconut meringue. For the health-conscious looking to cut back on the calories, but not the flavor, the Wellness selections are your just desserts.
The Matcha Raspberry Parfait is served with raw sugar oatmeal streusel, or guests can tickle the taste buds with the Cococado made with chocolate avocado mousse, vegan brownie, and avocado ice cream. An array of Vegan Ice Cream, Sorbetti, and Gelati are also available, along with a selection of Grappa and Dessert Wines for those that prefer to sip their sweets.
Though situated adjacent to the prestigious Four Seasons Hotel Los Angeles at Beverly Hills, Culina & Vinoteca is a standalone dining and drinking destination that is designed to accommodate hotel guests, world-class jetsetters, Hollywood moguls, and locals alike, while retaining the impeccable amenities and hospitality that Four Seasons Hotels and Resorts are renowned for. Morning, afternoon, or night, the Vinoteca lounge is ideal for convivial camaraderie or concentrating on finishing that new script with a cup of South roast imports from Caffè Umbria, while the spacious patio channels a verdant oasis, allowing guests to drink and dine al fresco. The Culina dining room offers guests a variety of uniquely atmospheric experiences, be it a discreet corner for two or a table to see and be seen. For a semi-private table for guests looking for edible treasures not to be found on the menu, The Grappa Room is ready and waiting, accommodating parties up to twelve, complete with a table made from a 200-year-old fallen Magnolia tree and service dedicated exclusively to the room. In the evening, vintage Italian films are projected onto an adorning water wall feature, reflecting onto a 25-foot light fixture comprised of 3,000 hand-blown Czechoslovakian glass bubbles. Designed for a society of al fresco diners, the lavish outdoor dining patio evokes the essence of a Mediterranean-California garden with a stunning living succulent wall and a floating fire fountain for those seeking a touch of flair.
Culina & Vinoteca embodies the spirit of Tuscany in the heart of Los Angeles and no one knows this better than the personification of hospitality itself, General Manager Allen Artcliff-Cronrod. "I have the privilege of facilitating the kinetic experience between Culina and Vinoteca and our guests, whether they are familiar faces from the neighborhood, visiting us from the Greater Los Angeles area or the world at large. At Culina & Vinoteca, there is a place for everyone."
Culina & Vinoteca is open for Dinner every Sunday through Wednesday from 6:00 pm until 10:30 pm, and every Thursday through Saturday from 6:00 pm until 11:00 pm. Breakfast is served every Monday through Saturday from 6:30 am until 11:30 am, and every Sunday from 6:30 am until 9:50 am. Lunch is served every Monday through Saturday from 11:30 am until 2:30 pm. Culina & Vinoteca's Sunday Brunch Buffet is served every Sunday from 10:00 am until 2:00 pm. For more information or to make reservations, please visit www.CulinaRestaurant.com or call Culina & Vinoteca directly at 310.860.4000.