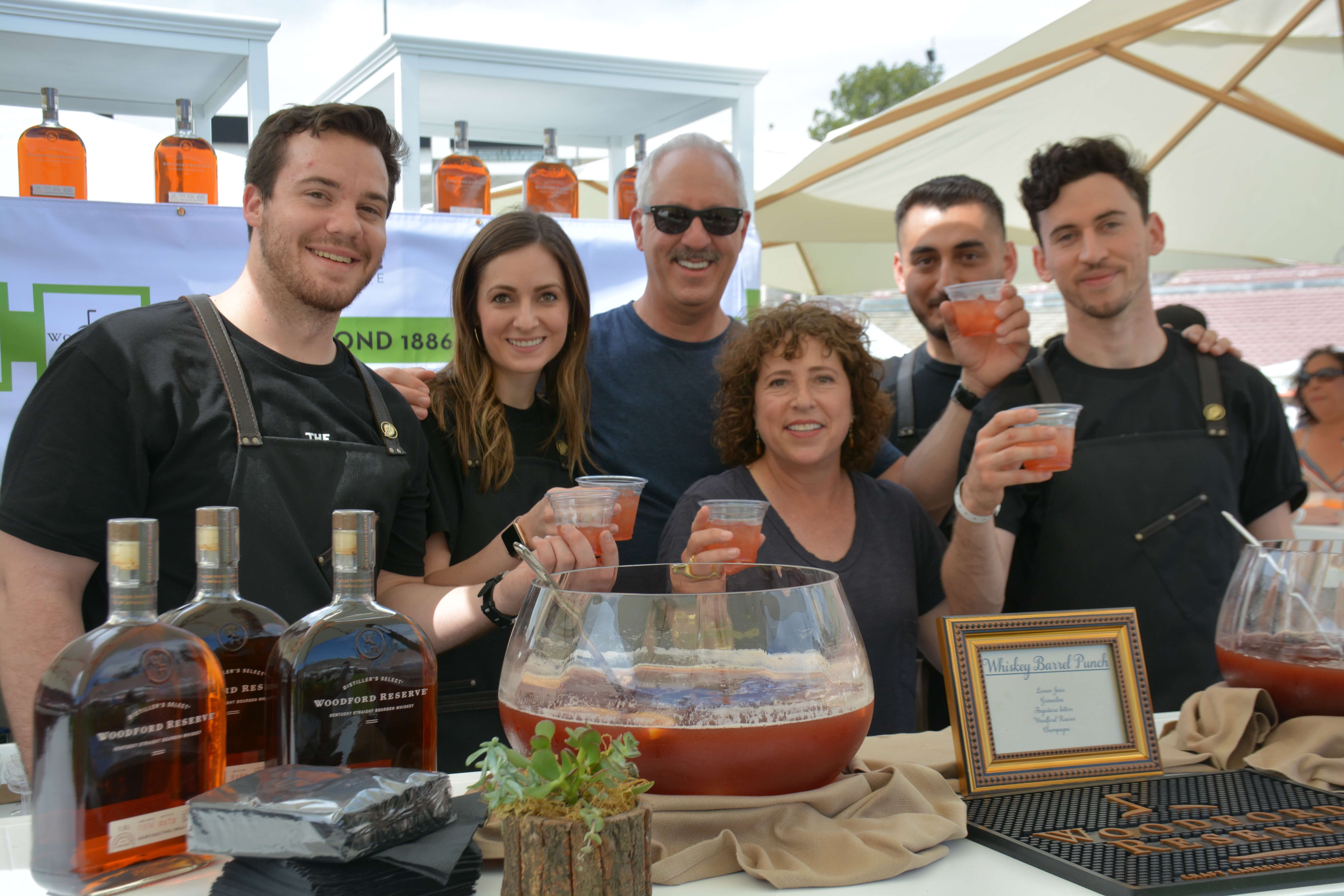 Come celebrate and be part of the 4th Annual Masters of Taste, L.A.'s premier outdoor, luxury food and beverage festival that will take place on Sunday, April 7th, 2019 from 3:00 pm to 7:00 pm on the field of the iconic Pasadena Rose Bowl!
Masters of Taste 2019 is also introducing Chef Michael Hung as the event's first-time Host Chef. 2017 and 2018 Masters of Taste Culinary Master, Michael Hung's illustrious career credentials include time spent with Traci Des Jardins's James Beard Award-winning team at San Francisco's Jardinière and overseeing the kitchen at Roland Passot's Michelin-starred La Folie. Chef Hung then left San Francisco to open Faith & Flower in Downtown Los Angeles, where under his leadership the restaurant was honored "Best New Restaurant" by Esquire Magazine, Los Angeles Magazine, and Travel + Leisure. Michael's success continued when he opened the highly-acclaimed Viviane in the Avalon Hotel Los Angeles and then he started his own company Ardour Hospitality in 2016, which focuses on full-service consulting, culinary and hospitality experiences in Greater Los Angeles. In addition to running his own company, Michael has also returned to Faith & Flower where he oversees the kitchen.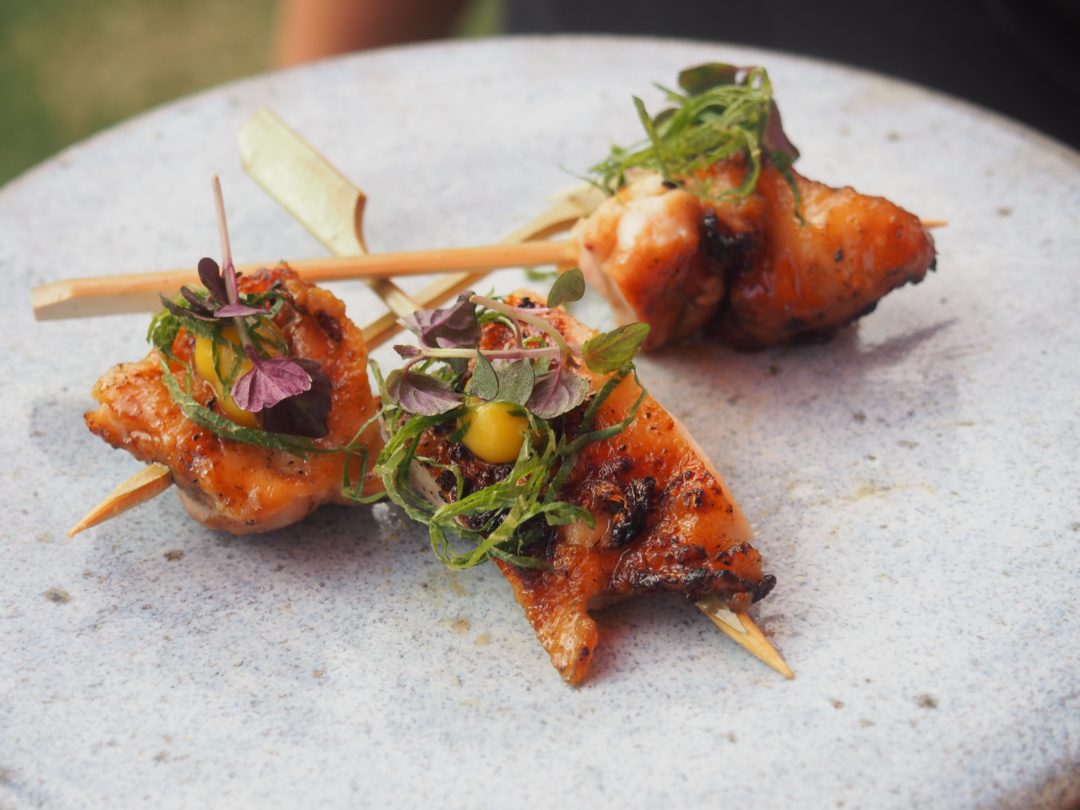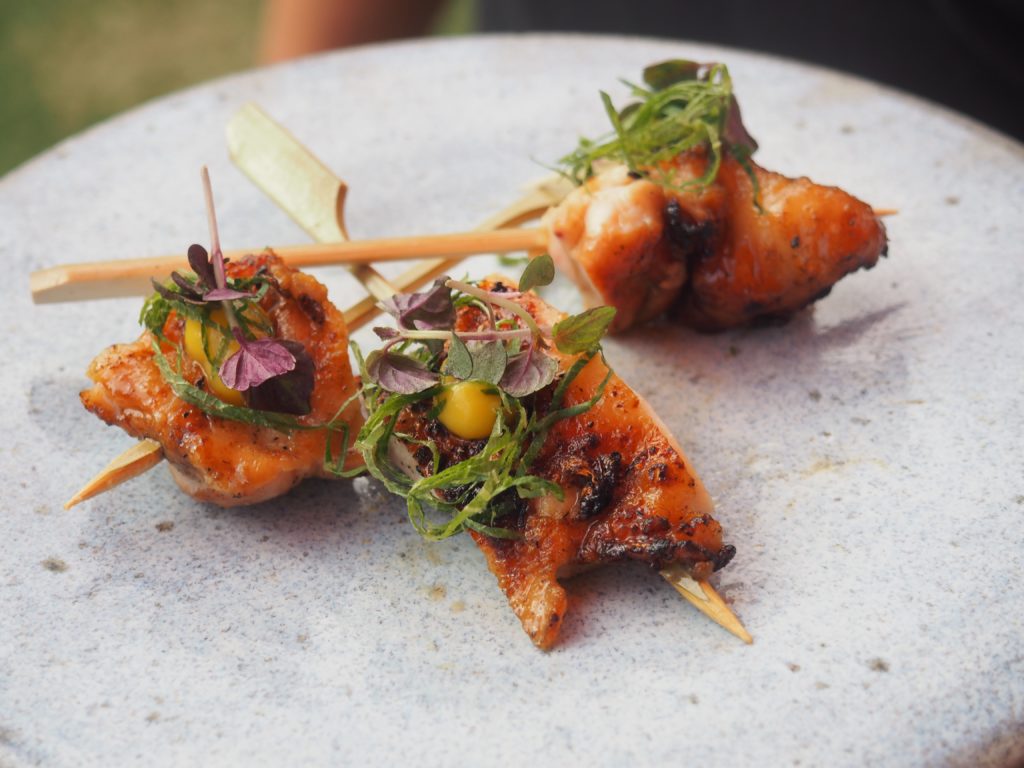 "I have been a participant in Masters of Taste for the past two years and it is spectacular. Cooking and serving people on the field of the Rose Bowl could be a once in a lifetime dream, but I have been lucky enough to get to do it for the past two years, and this year, the honor to be able to formally host the event," says Hung. "And, while the festivities are amazing, what is most impressive is that Masters of Taste donates 100% of proceeds from this event to Union Station Homeless Services each year. Homelessness deserves our attention, focused work and finances, and Union Station Homeless Services and Masters of Taste are truly leaders in helping those who are in need."
Masters of Taste 2019 will bring over 2,500 food and beverage enthusiasts together from all over Greater Los Angeles for one afternoon to celebrate this exhilarating festival, which will include the finest fare from over 95 Culinary Masters and restaurants, delectable sweets prepared by L.A.'s top Sweet Masters, top Beverage Masters who will be featuring signature handcrafted cocktail tastings from over 25 spirit brands and bars, a premier 50-Yard-Line Cocktail Bar featuring top Mixologists from four of L.A.'s most distinguished drinking destinations, select wineries, local craft breweries, cold-pressed juices, cold brew coffee, live entertainment and much, much more.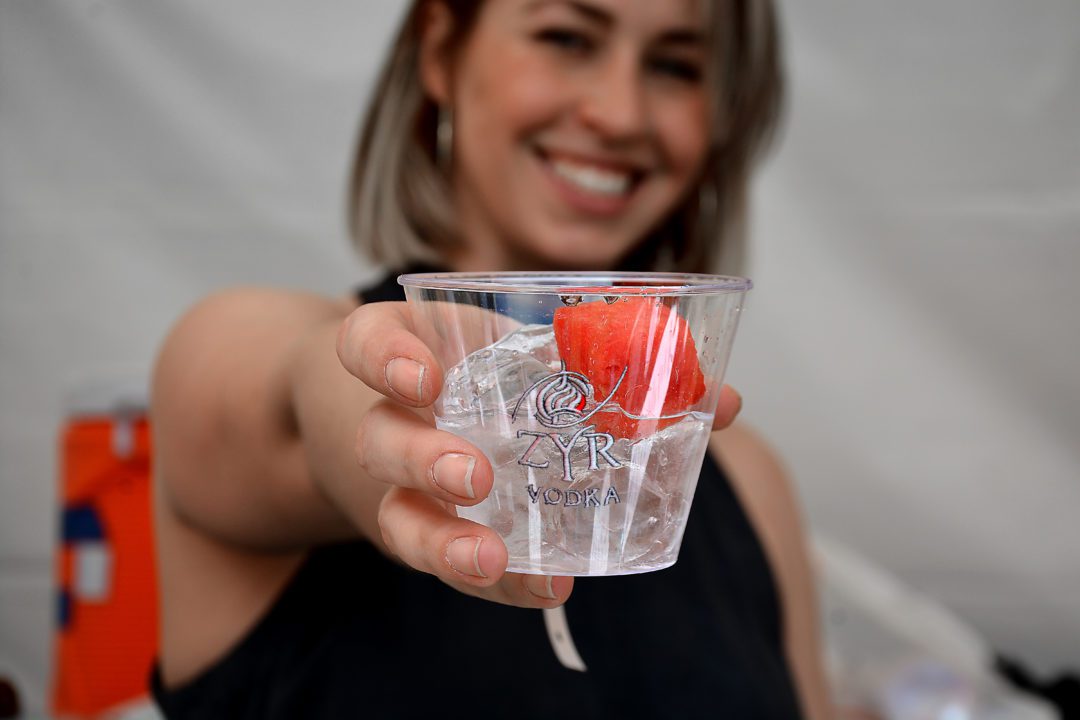 100% of the proceeds from Masters of Taste 2019 will directly benefit Union Station Homeless Services, a 501(c)(3) nonprofit organization committed to helping homeless men, women and children rebuild their lives. Union Station is part of a premier group of human services agencies in L.A. County that are leading the way to end homelessness in our community. Union Station offers an array of services including street outreach, meals, shelter, housing, case management and career development. In the last three years Masters of Taste has raised over $1.5 Million in support of Union Station's life-saving programs. Thank you for making that possible.
Some of this year's Masters of Taste 2019 participating Culinary Masters and Restaurants include:
Faith & Flower 2019 Masters of Taste Host Chef Michael Hung (Los Angeles)
1212 Santa Monica Chef Hiro Fujita (Santa Monica)
Alexander's Steakhouse Chef Florent Courriol (Pasadena)
Ayara Thai Chef Vanda Asapahu (Westchester)
Bacchus Kitchen and Claude & Co. Chef Claud Beltran (Pasadena)
Bistro Mon Cheri Chef Kimmy Tang (Pasadena)
Bone Kettle Chef Erwin Tjahyadi (Pasadena)
Celestino Ristorante Chef Calogero Drago (Pasadena)
Cento Pasta Bar Chef Avner Lavi (Downtown Los Angeles)
Eagle Rock Brewery Public House Chef Jerry Su (Eagle Rock)
Eat @ Rollin' Joe's Chef Mark Salazar (Los Angeles)
Gus's Barbecue Chef Mike Stern (South Pasadena, Claremont)
Gus's Fried Chicken (Burbank, Long Beach, Los Angeles)
HATCH Yakitori + Bar Chef Daniel Shemtob (Downtown Los Angeles)
Jackfruit Café Chef Angela Means (Los Angeles)
KASS Wine Bar + Kitchen Chef Christophe Émé (Los Angeles)
Kitchen for Exploring Foods (Pasadena)
La Bohéme Chef Atsushi Kenjo (Los Angeles)
Lunasia Dim Sum House (Alhambra)
Maestro Chef Elena Vargas (Pasadena)
Maple at Descanso Gardens Chef Philip Mack (La Cañada Flintridge)
Mercado Chef Jose Acevedo (Hollywood, Los Angeles, Pasadena, Santa Monica)
Momed Chef Alex Sarkissian (Beverly Hills and Atwater Village)
Mrs. Fish Chef Yoshi Matsumoto (Downtown Los Angeles)
Namaste Spiceland Harsh Malik (Pasadena)
Packing House Wines Restaurant & Wine Shop Chef Eric Rowse (Claremont)
Patina Chef Andreas Roller (Downtown Los Angeles)
Pez Cantina Chef Bret Thompson (Downtown, Los Angeles)
Preux & Proper Chef Sammy Monsour (Downtown Los Angeles)
Prince of Venice Chef Generoso Celentano (Los Angeles)
Ramen Tatsunoya Chef Ryuta Kajiwara (Pasadena, Silverlake)
Rappahannock Oyster Bar Chef Wilson Santos (Downtown Los Angeles)
Salazar Chef Jonathan Aviles (Los Angeles)
SpireWorks Chef Mustafa Otar (Westwood, Eagle Rock, Westlake Village, Upland)
Sticky Rice Chef Dave Tewasart (Downtown Los Angeles, Echo Park)
Sumo Dog Chef Jefrrey Lunak (Santa Monica)
Sweet Greek Chef Christina Xenos (Los Angeles)
The Arbour Chef Ian Gresik (Pasadena)
The Pizza Plant Chef Rachael Carr (Pasadena)
The Raymond 1886 Chef Jon Hung (Pasadena)
Wax Paper and Lingua Franca Chef Peter Lemos (Frogtown, Los Angeles)
We Olive Ervin Galvan (Pasadena)
Wolfgang Puck Experience (Los Angeles)
World Empanadas Chef Matthew Hirtz (Burbank)
Sweet Masters: A select group of Los Angeles Top Sweet Masters will showcase an assortment of delectable desserts such as the deliciously scrumptious scratch baked custom cakes and cupcakes from Fantasy Frostings, Lark Cake Shop and Lady M., Chocolatier Mignon Chocolate, My/Mo Mochi Ice Cream, Nomad Ice Pops, homemade premium sorbets from Pop's Artisinal Creamery, Porto's Bakery, SuperCool Creamery, THE Bakery Truck and more.
Some of this year's participating Beverage Masters include:
Brewmasters: Beverage Masters who specialize in barley and hops will be presenting top-notch ales, lagers, pilsners and more for guests to sample, sip and savor all throughout the event, including Southern California favorites Indie Brewing Company, Iron triangle Brewing, Los Angeles Ale Works, Lincoln Beer Company, MacLeod Ale Brewing Co., Arcadia's first Microbrewery Mt. Lowe Brewing Co., San Fernando Brewing Co. and State Brewing Co..
Wineries: A specially curated collection of Wine Masters will be showcasing their finest varietals including premium boutique winery Ascension Cellars, CRŪ Winery, Frisco Cellars, Golden Star Vineyards & Winery, Hitching Post Winery, Kieu Hoang Winery, Anderson Valley's Navarro Vineyards, San Simeon Wines, Vinemark Cellars, Wrath Wines and more.
Bars & Spirits: Some of L.A.'s top bartenders and cocktail bars will be creating first-rate craft cocktails, including Cameron Masden of The Raymond 1886, Ned Kirby of Magnolia House, and Katie Putterlik of Otoño. Top brands showcasing their finest spirits will also include American Born Moonshine, Buzzbox, Dulce Vida Tequila, KI NO BI Dry Gin, Krafted Spirits, Neustra Soledad Mezcal, Pomp & Whimsy, SelvaRey Rum, Ventura Spirits, Wild Roots Organic Vodka, Woodford Reserve, ZYR Russian Vodka and many more.
Non-Alcoholic Beverages: A variety of premium non-alcoholic Beverage Masters will also be on hand for those who wish to hydrate, caffeinate or regenerate, such as Boxed Water, Califia Farms Juices and Cold Brew Coffees, Dry Sparkling, East Imperial, Groundwork Coffee, Honeydrop Beverages, Humm Kombucha, Immordl energy elixirs, Matcha Matcha, Zico Coconut Water and more.
Sponsors: Masters of Taste 2019 is made possible through the generous support of our Sponsors, which include HomeStreet Bank, Judith L Chiara Foundation, US Bank, Western Asset Management, Kaiser Permanente, Capitol Group, Citizen's Business Bank, Chase Bank, Westport Construction, App Dynamics, Pasadena Tournament of Roses, Clear Stream Media Group, Tsutayo Ichioka & Satsuki Nakao Foundation, HKG LLP, Wescom, California Linens and more.
Ticket Information: Masters of Taste 2019 will take place on Sunday, April 7th, 2019. A VIP Power Hour will be held from 3:00 pm to 4:00 pm and General Admission will be from 4:00 pm to 7:00 pm. Tickets to this event are only available for guests 21+ and over. For more information on Masters of Taste 2019 or to book your tickets directly, please visit www.MastersofTasteLA.com/Tickets.
Location: Pasadena Rose Bowl – 1001 Rose Bowl Drive, Pasadena, CA 91103.
Transportation and Parking: Guests are encouraged to utilize car services – Lyft, Uber, Taxi, etc. – since this event does serve alcoholic beverages and is a 21+ and over event. Complimentary parking is also available at the Rose Bowl.