Parade yourself to Preux & Proper, Downtown L.A.'s preeminent Southern house, to come celebrate Mardi Gras 2019 on Fat Tuesday, March 5th, 2019 from 4:00 pm to 10:00 pm!
Owner and Operator Joshua Kopel and Executive Chef and Partner Sammy Monsour are turning up the Southern charm and hospitality with the biggest Fat Tuesday celebration this side of the Mississippi. Guests are welcomed into their restaurant turned home, located in the historic turn-of-the-century flatiron wedge building straddling the Broadway Theatre District and Fashion District, to enjoy their version of a traditional Mardi Gras with a Southern California twist.
Preux & Proper knows the importance of partying for a good cause and they are doing just that by donating 100% of the Mardi Gras and Fat Tuesday proceeds to the Team Gleason Foundation, a charitable 501c3 non-profit corporation started by former NFL Saints player Steve Gleason, whose mission is to help provide individuals with neuromuscular diseases or injuries with leading edge technology, equipment, and services, create a global conversation about ALS in the effort to ultimately find continued solutions and an end to the disease, and raise public awareness toward ALS by providing and documenting extraordinary life adventures for individuals with muscular diseases or injuries.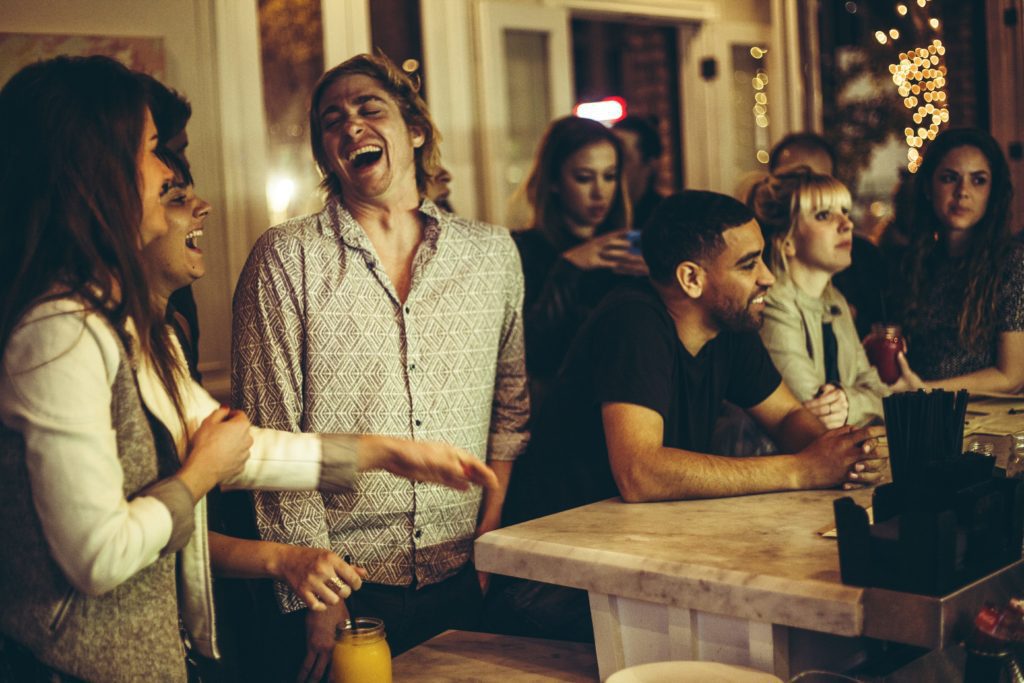 The Team Gleason Foundation is particularly close to Joshua Kopel's heart. "I have been a lifelong Saints fan and was a huge fan of Steve when he played, so when I saw Gleason's biographical documentary, I was moved to tears by his strength and struggle," says Kopel. "At Preux & Proper, we have worked long and hard to get to a place financially where we can give back to the causes that inspire us. Giving to the Team Gleason Foundation has been at the top of my bucket list for years now, and I am excited we finally have the chance to do this."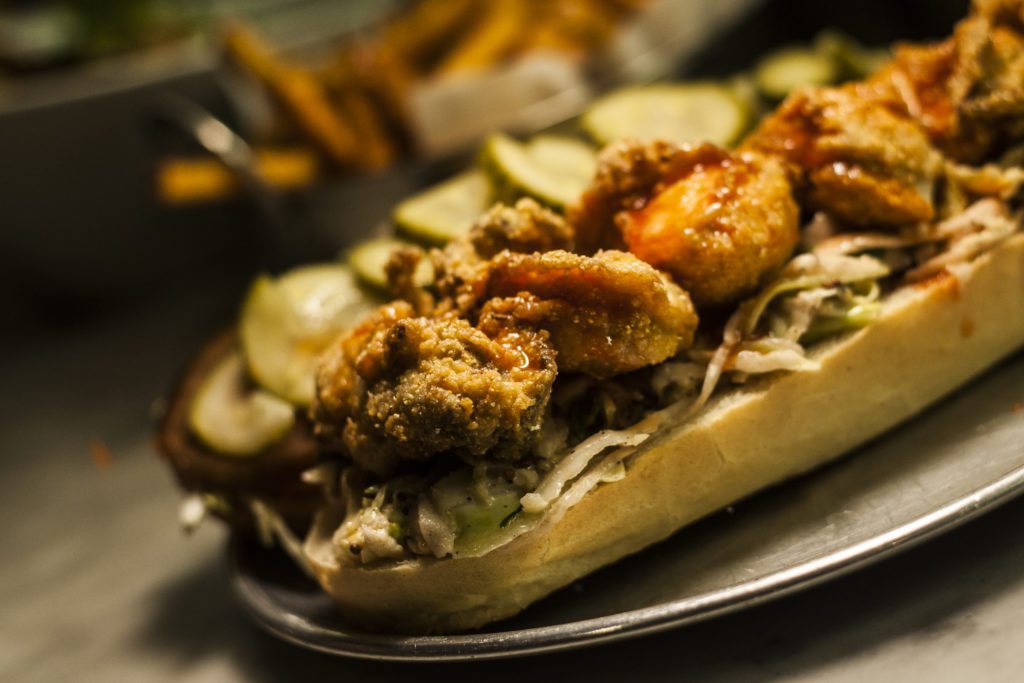 Knowing your gallivanting gives back, start partying the proper way with cutting edge Southern dishes prepared by Executive Chef Sammy Monsour that pair perfectly with NOLA-inspired cocktails created by Beverage Director Kassady Wiggins. Jump into the fun with the Crawfish Boil made of one-pound fresh Louisiana crawfish, sweet corn, Weiser fingerling potatoes, Zatarain's spice and seasoning in a buttery lobster broth, served with a grilled baguette. If you prefer to build up to the boil, start off with bites of the Boudin Balls served classic with Cajun spice and creole remoulade, or Funk It Up with serrano pepper jelly, lime, Thai basil and mint. Pump up your appetite with a Debris Po Boy made with shaved prime rib and pork neck gravy, served "fully dressed" with lettuce, tomato, pickles, and mayonnaise. Spring for a dish hardly ever found outside Louisiana by ordering the Dungeness Crab & Bacon Stuffed Mirliton containing mustard greens, white anchovy remoulade, and green tomato-charred corn salsa. The Red Beans & Rice will satisfy your stomach and soul with house-made andouille sausage, Anson Mills Sea Island red peas, smoked meat scraps, and roasted Anaheim chile. You cannot get any more Louisiana than Jambalaya so make sure to try Preux & Proper's rendition, made with Liberty Farms organic duck breast, black tiger shrimp, spicy house Tasso ham, and Nate's duck cracklins. Finish off a marvelous Mardi Gras meal by enjoying two classic desserts combined into one with the King Cake Beignets, made with cinnamon-raisin pâte à choux, Mardi Gras frosting, and crushed pecans.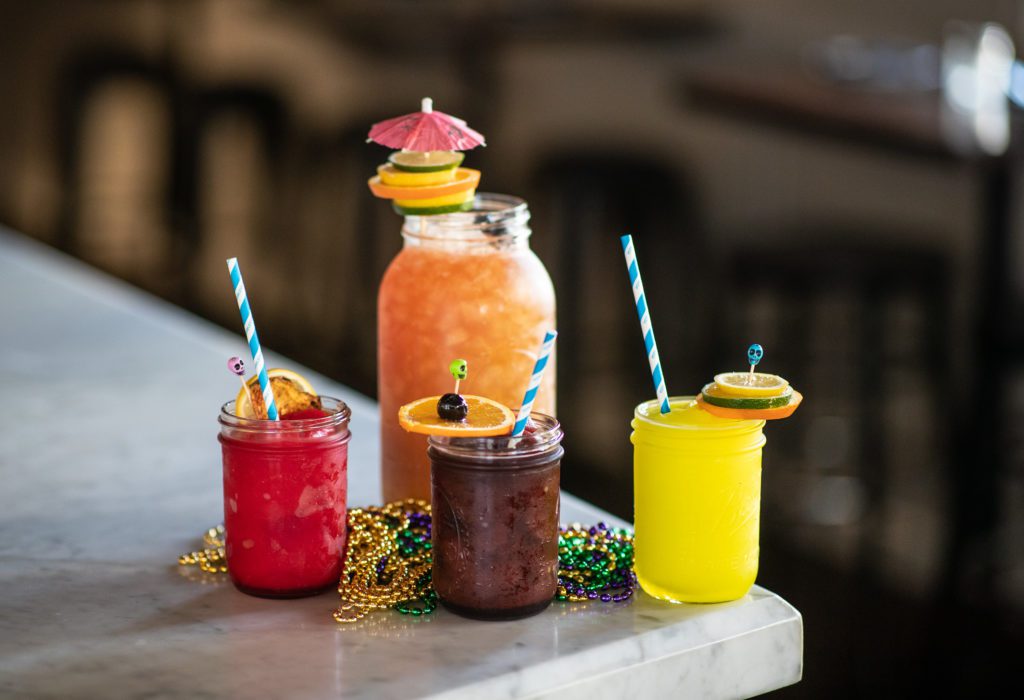 Wash all of this deliciousness down with cocktails pulled straight out of The Big Easy, like the Sazerac prepared with absinthe, rye whiskey and bitters. For a sipper that is simple yet mighty, try the French 75 made with gin, lemon, cane sugar, and prosecco. Or, pump up the party with a big bevvie right out of the frozen cocktail machine, like the Tropical Isle made with tequila, rum, vodka, melon, and Red Bull Tropical; the Slush Puppie made with Southern Comfort, strawberry and grape, or the Wasted Watermelon made with gin and fresh watermelon, all served in a grenade-style cup, just like you would see on Bourbon Street! Bring your crew and share the Hurricane Punch Bowl, comprised of rum, passionfruit, lemon, lime and house-made grenadine, which will be available for groups of four or eight. In addition to these tasty treats, Preux & Proper's Full Dinner Menu is also available serving up Southern classics like the Seafood Gumbo Pot, House Andouille Sausage, and their famous Fried Shrimp & Oyster Po Boy.
Come celebrate Mardi Gras 2019 at Preux & Proper on Fat Tuesday, March 5th, 2019!
Preux & Proper will be open and celebrating Mardi Gras 2019 on Fat Tuesday, March 5th, 2019 from 4:00 pm to 10:00 pm. For more information or to make reservations, please visit www.PreuxandProper.com or call Preux & Proper directly at 213.896.0090.