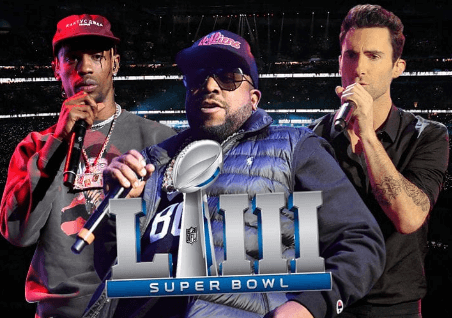 Finally, Super Bowl LIII has finally nailed down performers for its halftime show.
As rumored, rockers Maroon 5 will be joined by rapper Travis Scott and performer/producer Big Boi as the entertainment for the big game, set for Sunday, Feb. 3 in Atlanta's Mercedes-Benz Stadium. CBS will televise the game and halftime.
Usually this is one of the most coveted showcases of the year, however this year's Super Bowl halftime was shadowed by politics.
Singer/actress Rihanna started the controversy when she allegedly declined an approach on the show because of its treatment of former 49ers quarterback Colin Kaepernick, who has been out of the league and has filed a lawsuit against the NFL, blaming his political stances for not being allowed to play.
Actress Amy Schumer has also weighed in, saying that Adam Levine-led Maroon 5 should turn down the gig in solidarity with Rihanna. Schumer also said she would not be in any commercials during the game.
As a consequence of those squabbles, Maroon 5 reportedly was having a tough time finding other artists that would appear. Rapper Cardi B , who appeared on several Maroon 5 cuts, also allegedly turned them down.  A  few other artists mentioned as possibles were reportedly under pressure not to appear.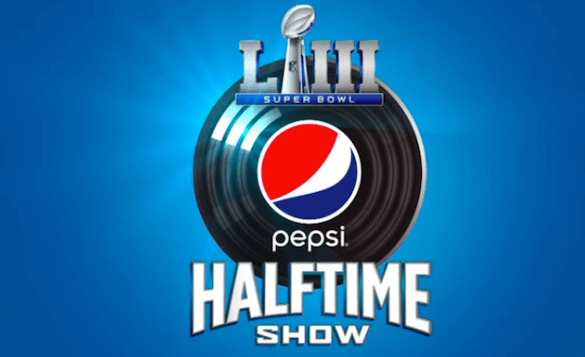 Past performers include Justin Timberlake, Lady Gaga, Coldplay, Katy Perry, Missy Elliott, Lenny Kravitz, Bruno Mars, Prince, Bruce Springsteen, and more.  
Super Bowl LIII marks Pepsi's seventh year as title sponsor of the Super Bowl Halftime Show and 17th year as an NFL partner.