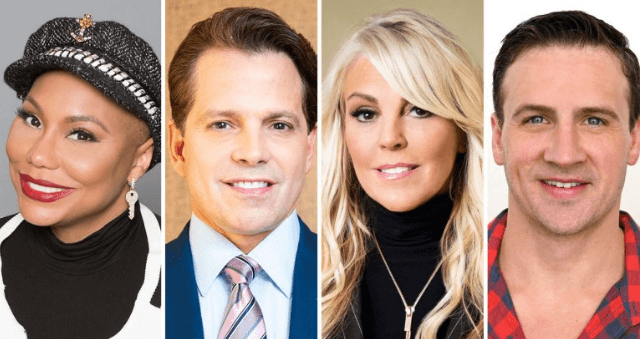 As usual, a potpourri of pop cultural names spanning the realms of politics, sports and the O.J. Simpson case make up the cast for the second season of Big Brother: Celebrity Edition on CBS.
In alphabetical order, the cast includes: Jonathan Bennett, Tamar Braxton, Kandi Burruss, Tom Green, Lolo Jones, Kato Kaelin, Joey Lawrence, Ryan Lochte, Dina Lohan, Natalie Eva Marie, Anthony Scaramucci and Ricky Williams.
The sassy Julie Chen will return once again as host of the show.
The show's two-night premiere starts January 21 and run for three weeks, with a two-hour finale on February 13.
Similar to the regular Big Brother, Celebrity Edition follows this group living together in a house outfitted with more than 80 video cameras and 100 microphones recording their every move 24 hours a day. None of the houseguests will have contact with the outside world. The last guest to avoid being voted out of the house will get the grand prize of $250,000.