Superchief's Opening Night Party for NFT LA Reveals A Week of Excitement
NFT LA fuses the IRL (in real life) conference with immersive Metaverse integrations and LA's exciting nightlife scene to create one integrated conference experience.
Over 250 confirmed thought leaders from Web3, NFTs, Sports, Music, and Entertainment as they share and present at the most epic Web3 gathering in Southern California.
---
Advertisement
---
Speakers include: Mark Cuban, Nicole Buffett, Neil Strauss, Steve Aoki, Tom Bilyeu and over 50 more experts. 
Who's in the NFT LA audience?
At any of these events you'll find VC Firm partners, art connoisseurs, Hollywood stars, NFT artists, entrepreneurs, authors, business leaders, visionaries.
On Friday night, Superchief Gallery founder Edward Zipco answered questions from the stage
Someone asks: "What are you most excited about?  What's the event we shouldn't miss?"
After a pause, Edward Zipco says:  

"All of it.  It's all a must-see."
While it's not a helpful answer, it is pretty accurate.  Every day, throughout the day (and night) amazing people are participating.  Amazing moments are happening.  And (unless it's already sold-out) you should be there.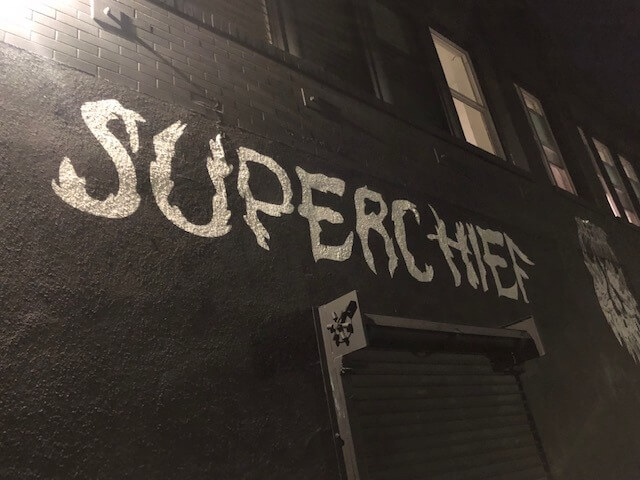 ---
Related:  Gwen Stefani will headline the annual Opening Night at the Hollywood Bowl Friday, June 3.
---
Check out some highlights below:
On Day 1, March 29  
Shelly Palmer talking with The Jiho about The Current "State of NFT Union"
Shira Lazar talks with Mark Cuban and Falon Fatemi about the Future of Digital Entertainment and NFT's
Stache, Miles Anthony, Liam Labistour, Daniel Frank reveal how you can earn a living exclusively in gaming using NFT's
David Meltzer explains how NFTs are changing the business of sports with Beth Beiriger, Chris Worsey, Sohrob Farudi, Michael Meltzer.  
See the full daily calendar here.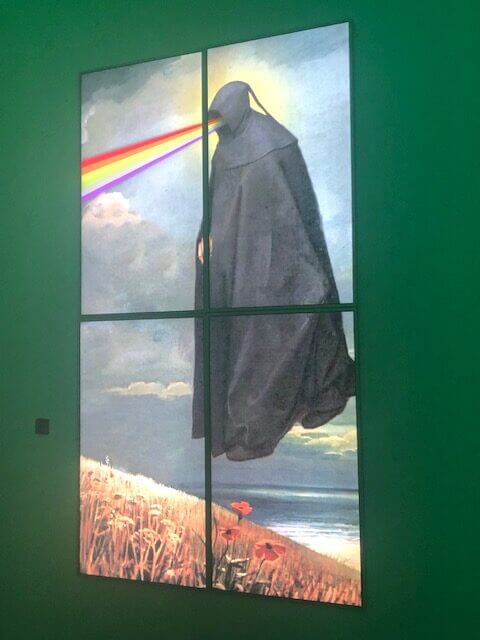 On Day 2, March 30 
Michael Huynh guides us through gamification, well-being and art in the Metaverse with Anthony Duca, Nancy Beaton, Burcin Gurbuz, Walter De Brouwer
Hannah Stouffer leads Aisha Arif, Nathan Ginnever, Cory Van Lew, Render Fruit into discussion of the DNA of digital art.
Curious about the future of fashion ecommerce?  Rachel Wolfson joins Nick Gonzalez, Megan Kaspar, Natalia Modenova, Jonas Seiferth in conversation.
See the full daily calendar here.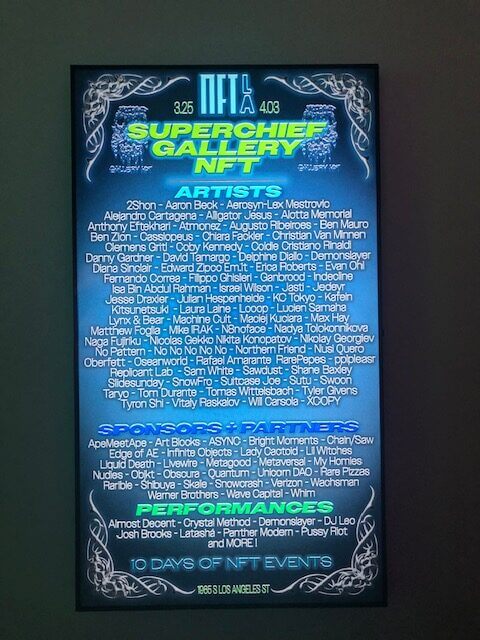 ---
Related:  Eddie Vedder is back! Pearl Jam Returns to Los Angeles's The Forum May 2022
---
On Day 3, March 31
A metaverse chat between Joshua Kriger and Arthur Madrid
Video and streaming applications of NFTs with Shelly Palmer and Halsey Minor, Jerry Kowal, Jules Urbach, Shannon Wells
The Art and Disruption of Designing NFTs  with Farokh Sarmad Tehrani and Bobby Hundreds, GMoney, Mec Zilla, Betty
See the full daily calendar here.
A jam-packed and exciting week.  To buy your tickets, visit here.