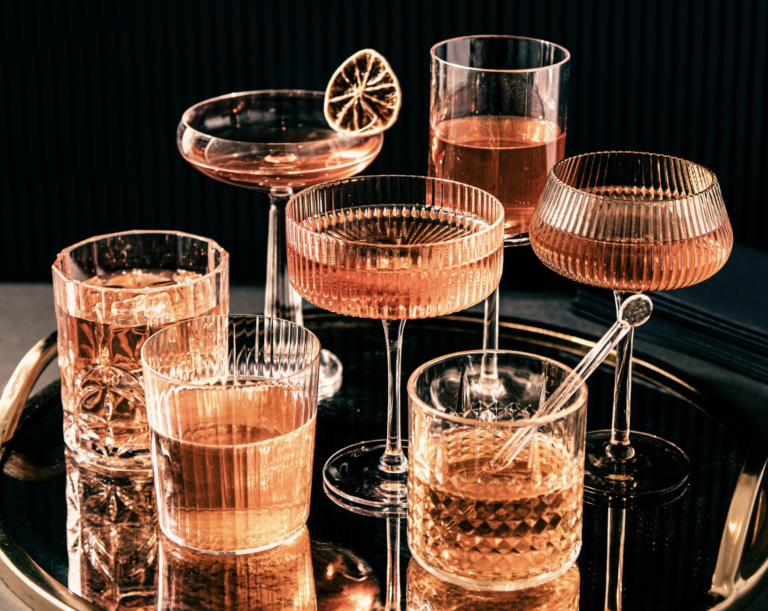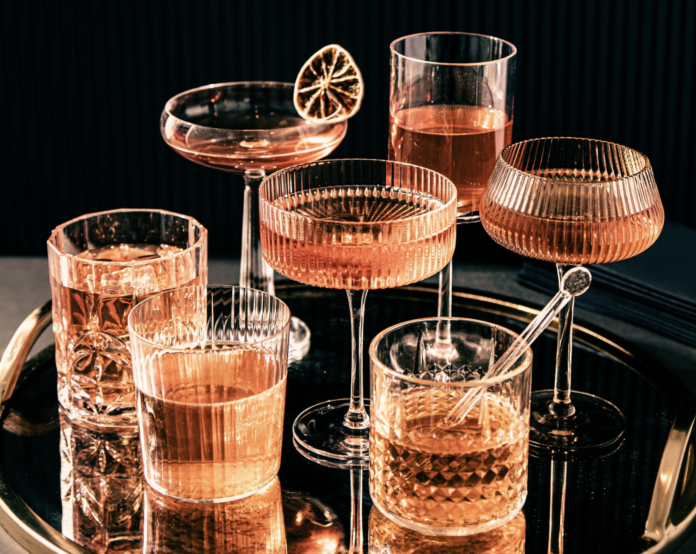 Pennsylvania Spirit Co KLYR Rum Reinvents Cocktail Rules, Creating Flavor, Body and Clean Taste, Adam Lehrhaupt shares
Adam Lehrhaupt, Amish Patel, and Neil Kahrim started a Pennsylvania-based spirits company with the simple goal of creating a better-tasting American rum.
As they started adjusting their recipe for flavor, they soon found health benefits and great cocktail and food pairings.  The result? A purer, cleaner rum, with a flavor they claim creates its own genre. 
One thing's for sure, Pennsylvania cocktail lovers are ordering more and more.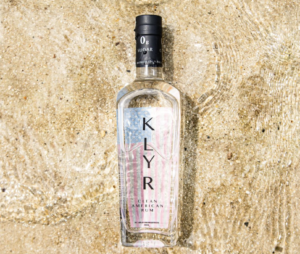 The following is a conversation (via zoom) with Adam Lehrhaupt.  The conversation has been edited for length and clarity.  Find the full, un-edited talk at our Youtube channel.
Let's start by saying you're in a car right now and can you tell us why you're in a car right now?
Adam: Yeah, so I'm in a car right now because today's a big day for any sports people, but especially in the Philadelphia area. 
We've got a 1 o'clock Phillies game. And as a rum company, we like to go down to those games when we can and just hang out at the ballpark and buy rum for people. Introduce them [to our KLYR Rum brand]. Either something they've never had before or if they are already a fan, getting them another one. So I'm heading down to the ballpark today to catch a ballgame and hang out with some Phillies fans. And then tonight, we've got the draft, so the ballgame will roll over into some fun at Xfinity Live. So we've got our products in Xfinity Live now.
So we'll pop over there and roll into a little bit of draft night. See who everybody's favorite football teams draft. 
I love your guerrilla marketing style.  You're out there meeting the people.
Adam: [Points to his shirt] This is my Phillies KLYR shirt.  It's our KLYR K, but it's in the Phillies pin stripes. I don't know if you can see it's got the Philly pin stripes on it. 
Tell us about the KLYR brand itself and what you're trying to accomplish.
Adam: Basically the idea for creating KLYR rum and I'll start back at the beginning. One of my two main business partners, his name's Amish Patel. He is a dentist. He grew up as a dentist. His dad is a dentist. His brother's a dentist. Thirteen cousins are dentists. There's nine more in dental school. He has another group of cousins who all work in dental laboratories.
So they make dentures and things like that. So he comes from a dental family in Pennsylvania. I think they're around 93 offices now in Pennsylvania, New Jersey, the mid-Atlantic region.
He came to me over Covid and said he was done being a dentist and he wanted to do something different. And he had a friend who had been in the spirits industry, somebody he went to high school with, who created Whistle Pig and he said, I wanna create spirits.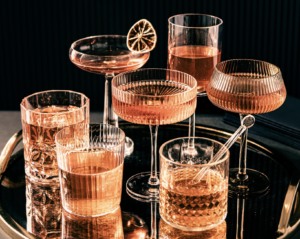 And I said, first of all I'm in for anything spirits related,  I'm a big fan and I went back and did a little bit of research to see what the market needed. So everything that we do is market driven, so we do research and figure out not what we think it needs.
What the market did have was a big kind of opening a gap in the Silver Rum area for something that was just very well made, but had flexibility. So a really good clean tasting silver rum didn't really exist. So we set about trying to create it and that's where KLYR Rum came from.
Now tell me a little bit about your background and the team itself. How the three of you got together.
Adam: So my current day job, when I'm not helping run this run business, is I write children's books. So I'm a children's book author.
Before that I was a senior art director for a company called Siemens Healthcare. Before that I was a roadie, but currently I'm a children's book author and in my spare time I play hockey. That's my little outlet for my extra energy. It's my cardio when I'm working out.
And that's where I met Amish. We all played against each other for years. And then finally a couple years ago, we ended up getting him onto my hockey team and we became pretty good friends. And when he presented this idea, I came back to him with rum as an idea.
He said, I have this guy I went to high school with. His name is Neil Kareem who's from Trinidad. Let me get him on the phone. So we're at lunch and he calls Neil and gets Neil on the phone and he goes, Neil, what do you think about, rum?
And Neil goes yeah, I like rum. Rum's great. He goes, what about making rum? And Neil's okay let's figure it out. So really Neil and I were the ones who kinda went away for about five or six months and figured out how the whole distilling process worked, figured out how to build a distillery, put together all the numbers, and then Neil went out to try to find us a master distiller.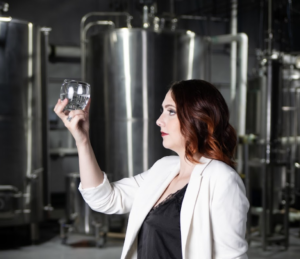 And he found somebody that we both really liked. And she agreed to meet us and we did this meeting and we just clicked right away. As it turned out, she was working for her family's distillery, so we couldn't hire her away at that time. But we did start working with her –  her name's Lexi Close and Lexi took my ideas and the flavor profiles I was talking about and the way that I described it to her, because it didn't exist.
So I described it through other spirits.  I wanted something with the clean taste of vodka or tequila, right? So I needed to keep that body that you get, but with the sugar of rum. You needed to have the mouthfeel of rum. What I wanted to lose was that harshness. There's a harshness to rum that most people hide behind sugar.
It used to happen a lot with tequila as well.  Luckily, Lexi's a big tequila person, so she saw the change in tequila [from years ago, it's much better now]. 
But she understood when I was talking about harsh tequila and she went about trying to [fix it]. She and I worked together. My work was just tasting it and making suggestions. She worked really hard.
She managed to create this whole new category of product that we are calling American Rum. To differentiate it from Caribbean style rum.  We wanted to really delineate that this was something unique and different and it wasn't like something you'd had before.
So let's talk a little bit about flavors and the cans themselves, the process of making them?
Adam: Let's start with how we got there first. Because when I started thinking of what drinks I would make with this great rum I was thinking summertime. A little sugar-free lemonade.
Then I came up with this idea for a drink at the ballpark.  I called it "Clear sky", so it had a little blue curacao in the lemonade, it was like a light blue kind of color.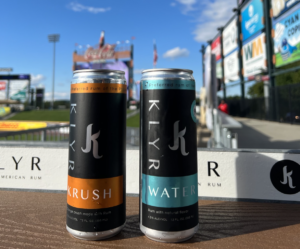 We had that all last summer (2022) at Citizens Bank Park. Then we're also up at the Iron Pigs Coca-Cola park where the Iron Pigs play in Bethlehem. 
It was really light for a lemonade. It didn't have a lot of sugar in it. I wanted to create that as one of our first cans. Then we were gonna do the traditional Orange Crush.  Orange Crush is the big flavor down at the Jersey Shore towards the middle of last summer.
I expect it to be even bigger this year with all the peach crushes and everything that is happening. There's a whole crush bar live now that's how popular these are.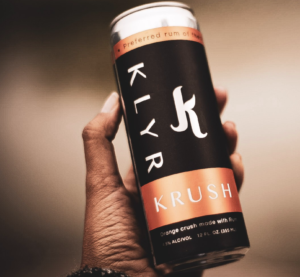 So we go in and we've got our flavor guy, Mike.  He was concocting the mixes for us, and I wanted to keep them below 99 calories. That was very important to me, to go after the seltzer market, ready to drink's or the White Claws. They're basically made with cheap alcohol, hidden behind bubbles.
So we sat down and we started trying these lemonades, [testing for the] right amount of flavor. I tried the low flavor lemonade and I went, hold on, can you do this, but  20% less flavor?
I'm thinking we can get it to taste like water and it will be KLYR water. With the partnership with the Phillies, we've got Clearwater in Clearwater, right? Because that's where they hold spring training.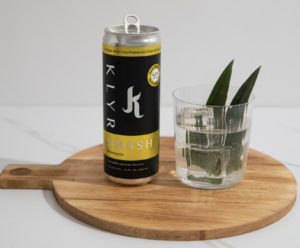 He really took a lot of the flavoring out and basically something that tastes like ice cold water with a twist of lemon in it.  So that was how we came up with that first flavor. 
Then we had to create Crush. We did; and I thought it was good, but it was 99 calories. It had a lot of flavor to it, like an orange crush.  As we're going through and I'm drinking them, I'm [always] throwing in another shot of KLYR. 
So when we decided to expand the water line to four flavors: the original OG water that has light, lemon flavor.
We have a tangerine water, which is really subtle, but it's got sweeter, tangerine flavor to it. Still less than 99 calories. 
Passion fruit which has got a little bit of that sour pop that passion fruit has.
Then the last one I really wanted to do a spa water, so we did cucumber mint.  Which  is my new go-to. I drink it all the time. 
I knew that we wanted the flavors to be unique and different. 
I didn't want it to be sweet. When you get more full flavored, it ends up being more than 99 calories.
So the crush line became 6.5% [alcohol]. Because as I said, I kept adding an extra shot of KLYR to it. We could lower the sugar that we put in to give the flavor body so that we would get that kind of Crush body when you're drinking it.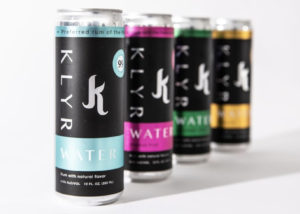 So they're 6.5 %, they're only 190 calories. We've got Orange Crush, Pineapple Smash Berry Lemonade Blast and Fruit Punch, which is like a tropical fruit punch. This is the juice bag of my youth. So I created those for people who like a little more pop, a little more flavor, and for anybody who goes into a bar and orders that double or triple IPA.
Is that why you didn't want it sweet,  for the calories?
Adam: No, I didn't want it sweet because I don't wanna hide the rum.  I want you to be able to taste the rum. The flavorings might be great, but the rum is what we're showcasing. So whatever we made, I wanted you to be able to still get those hints of the rum and enjoy that flavor as you're drinking it.
For foodies, food pairing wise, what have been some great food combinations?
Adam: Let me go through the flavors of the crush line, because it splits, I think about them as like red wine and white wine. 
So the water line is like a white wine. So you can have the waters with pizza, pasta, fish.
The Orange Crush and even the Pineapple Smash with Indian food or Mexican food where you have that spice but a little of that sweetness cuts through it and you have the body of the rum on the finish. Those things come out really well together.
[Now Adam has parked and is walking through their KLYR Rum office]
How much of your office is Pennsylvania based? Where's your distiller?
Adam: Our distillery is in Lewisberry, so that's in Pennsylvania out by Harrisburg.
Our headquarters is in Westchester.  I am here in Bluebell. Keith is based in Quakertown.
Where can we find you? Where can we buy, where can we shop? Where can we follow?
Adam: In Pennsylvania we're available through the PLCB (Pennsylvania Liquor Control Board).
We're in 30 different stores right now, but we're in the distribution centers, so anybody who doesn't have it in their PLCB store order it to have it delivered to them. 
If you are in the greater Philadelphia, Eastern PA area, as far as Bethlehem and out towards Harrisburg we do home delivery.
We have a whole thing on our website everywhere that you can find it. So you can put in your zip code and it'll tell you where you can get it near you.
In Eastern and Central Pennsylvania use the code: Adam2023 at checkout and get up to 35% off you order.
Tell us which social media channels you're on and how to find you on there?
Adam: It's KLYRRum on Instagram, Facebook, Twitter and find us at KLYRRum.com
We support local first. So we're a Pennsylvania company. That includes South Jersey.