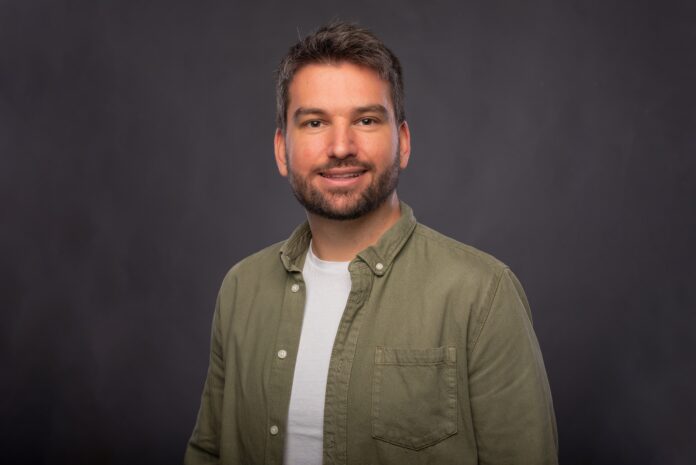 Darko Mandich sees the future of food, and some very respected brands agree with him.
Ask Dark where he sees himself, his company and the world in five years and his answer may shock you.  Not just his ambition, but the relaxed certainty behind it.  Then he explains the food industry's, his science, his funding.  Suddenly his ambition doesn't seem as shocking, but rather comfortable.
Let's find out in an exclusive interview with Mellody Food's Darko Mandich.
Darko Mandich is a food entrepreneur in San Francisco. After spending almost a decade in the European honey industry as a business executive, Darko committed to reimagining the honey industry to become sustainable. Darko immigrated from Europe to California to launch Mellody, the world's first plant-based honey brand. Darko is an advocate of saving the bees and wild pollinators.
Recently, I had a chance to talk with Darko.
Tell us a little bit about your background and what you were doing before you launched this project.
I grew up and spent most of my life in Eastern Europe. And in 2012, I finished business school and my first job was a management trainee in a big company. But that company was actually a honey company. So, before I decided to introduce a twist to [the food industry], I had been part of it. I worked for many honey companies in Europe before I decided to immigrate to the US.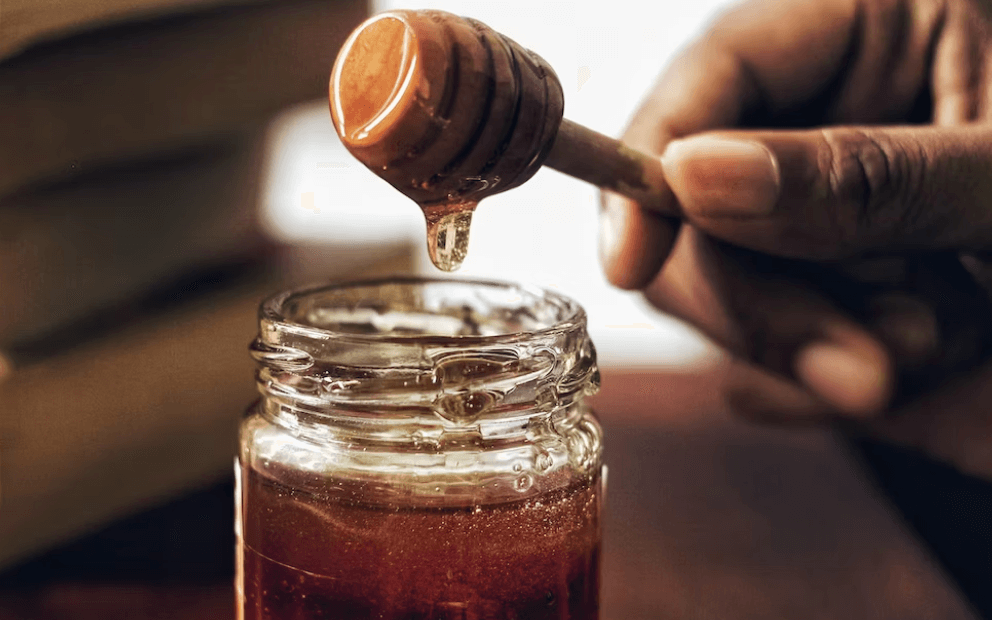 There's a lot of people who are watching who have an entrepreneurial background. My understanding is that you had to go out and raise money for this company. How was that process for you?
Me and my team went out there and we raised money for a vision. And that vision is the world in which humans and bees thrive. Because learning about how honey is awesome, I also got to learn and participate in the industry of making the honey. And when you join an industry and when you start learning about it, you see a 360 degree view. Things that I started learning towards the end of my career in the traditional honey industry, I started to become aware of the practices that are happening and those little creatures that are actually making this product for us. Seeing that really inspired me to think about our future.
Our future as humans on this planet [is] very much connected to those lovely bees that pollinate our plants, keep our planet and ourselves alive. And seeing how the honey industry, commercial beekeeping practices, are literally not empowering that, [and] taking advantage of that important animal, I started thinking differently.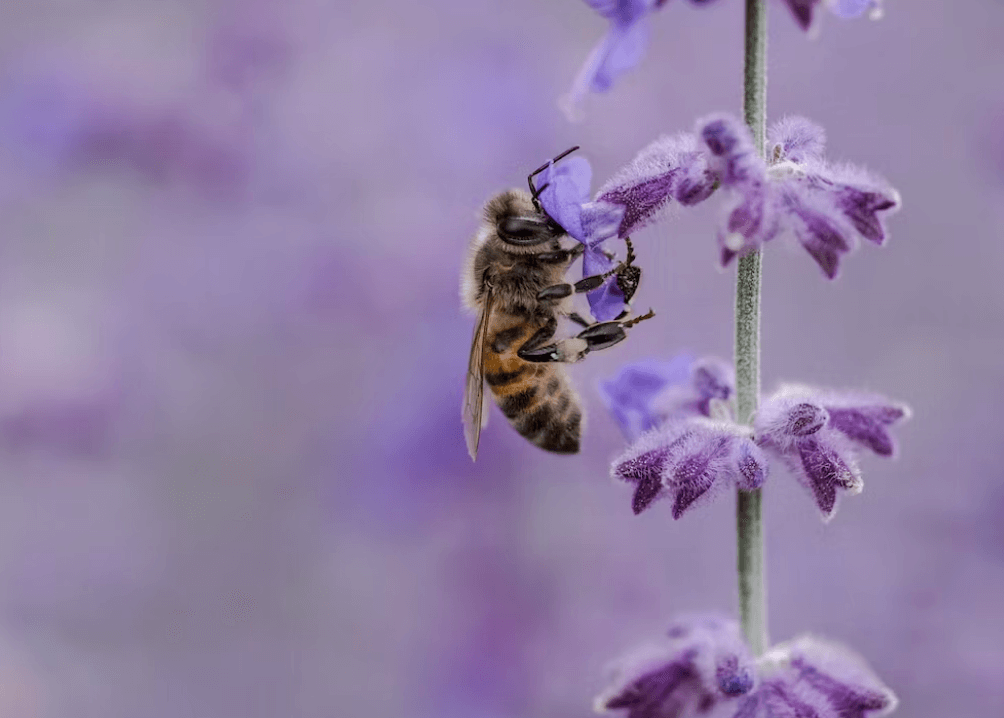 And for me that moment was an awakening moment. I realized we love this product. We crave it. It's over a $10 billion industry. If you walk into a supermarket, you'll find honey everywhere: soda, alcoholic beverages, sauces, standalone product bars, granolas, honey, everywhere.
And then there's this creature that's not striving because we use them to make honey. I said, okay, we have to do something about it. There has to be a way to make honey while also empowering 20,000 wild native honeybee and bumblebee species to tribe. And that was the mission that I pitched to investors together with my team. We raised to date close to $10 million to reimagine something that has been the same for thousands of years and tell this story to the world.
Tell us about your company.
This is Mellody, the World's first sustainable plant-based honey made directly from the plants that bees visit in nature without the work of the bees. Mellody is a brand owned by my company, MeliBio, launched in 2020 in Berkeley. We're now in Oakland, California. The company was started by my co-founder Dr. Aaron Fowler and myself. My co-founder is an amazing scientist, but also a passionate chef and Gardner. We met in San Francisco in 2019, a couple of weeks after I landed in the US in pursuit of my American Dream
You mentioned all the different ways we find honey in a grocery store. In the future, how many of those products could Mellody be a part of?
Five years from now, most of the honey that you get is going to come from Mellody. What gives me [the] confidence to communicate such a bold vision is an amazing team. There's a whole team of amazing people that come from all kinds of profiles and expertise. We have the smartest people coming from Harvard, Stanford, Berkeley, UC Davis, that are really getting very deep into the world of plants, bees, food, manufacturing and we are putting those people together. We make a team that I like to call the "Bee Coalition." That Bee Coalition extends beyond our company.
We also extend our invitation to everybody, to all the restaurants, all the CPG (consumer packaged goods) companies out there that want to formulate with honey so that when they reach out to us and start using our honey, we basically invite them to become the part of the "Kind Colony", the "Bee Coalition", the team that's actually saving the bees. Because what's really cool about the food industry compared to any other industry out there, it's not a zero sum game. It's not we have to win so that General Mills or Kind Bars [of the world] lose or they have to win so that we lose. No, it's a game of collaboration. It's a playground and all of us have the same goal in mind, which is protecting the planet and protecting what matters on this planet.
What matters on this planet is nature. We get nature from the bees and their pollination services, and at the end of the day, that helps us. There's a selfish reason, which is protecting our life on this planet. That's who we are. And I'm really excited to say that five years from now I think for most of the industry, this is an opportunity for all of us to learn from the bees, interact with the plants, and create a product that is delicious, nutritious, that everybody is excited about. And that [the] science of it is as simple as taking the same plants that bees use and turning them into a plant-based honey.
What is it about these ideas or groups like "Bee Coalition" and "Kind Colony" that you feel attracts such elite talent?
There's a certain level of passion for the goal and the mission that comes true when people get to learn about our company or our brand Mellody. People Google Mellody or my bio, they see the materials and our passion and we invite passionate people that care about the planet. They have expertise in certain domains. They want to use that expertise for something greater than just making a product or a service that makes money for a certain company. What I've noticed is that actually what's really cool is 75% or so of our team is female. We've attracted amazing women, who are very passionate and the best of the best in their industry. So that's really cool.
What's also really cool is that I think almost every person on our team is either second or third generation immigrant themselves. So there's a lot of backgrounds from many different communities represented on our team. If you start with diversity as a default, the company is basically turning into a melting pot of ideas and approaches. If you just analyze the food that we eat at work, a couple days ago we had Ethiopian, before that we had Vietnamese, before that we had burgers, then we had Italian. Just by looking at what we order for our company lunches as cuisines, you can learn about our curiosity and openness as a team in a company.
If you put that all together in a playground, that's the United States. That's California, the best place in the world to build businesses. I think what you get is a launching pad. And you get a launching pad of ideas that are contagious, people who want to be exposed to them, people who want to be part of that. That creates a beautiful synergy and sync across the team so that we deliver our mission of creating deeply satisfying moments for people while benefiting our planet and creating something that has an impact.
Is the honey currently available at Eleven Madison Home?
This is the product from a direct to consumer collaboration. We just launched with three Michelin star, Eleven Madison Park in New York City.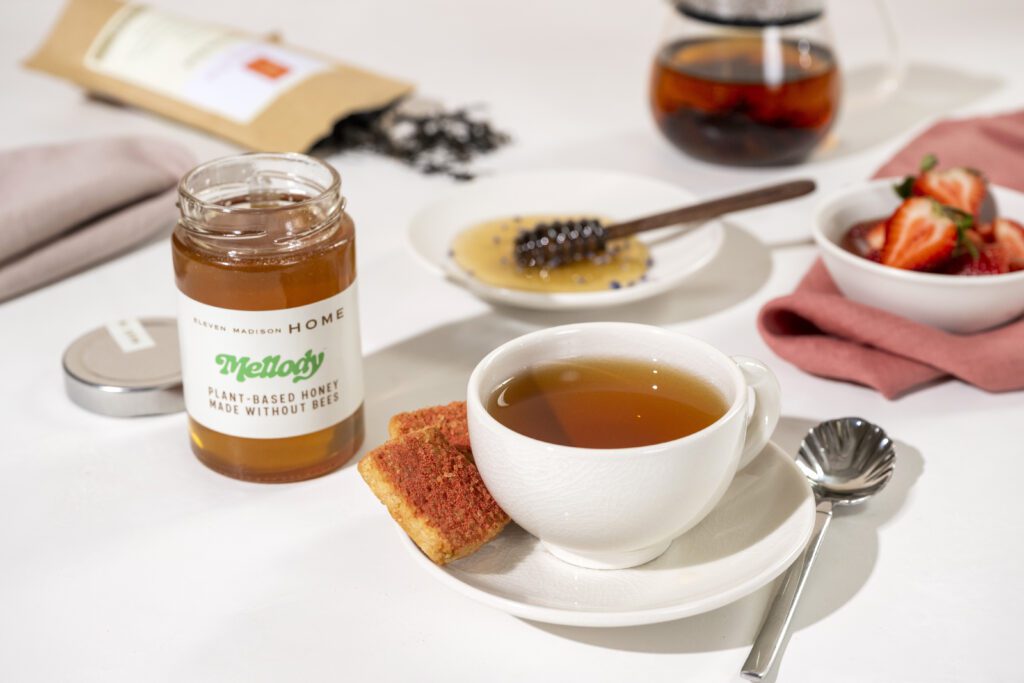 Yeah, the honey is currently available. The Specialty Tea and Honey Box launched for the Mother's Day collection and Earth Month.
It's a specially curated box of artisanal teas coming from different parts of the world with honey and also amazing, shortbread cookies. All plant-based, also made with our honey. That's available right now
Sometime very soon a standalone jar [of honey] will also be available to Eleven Madison Home.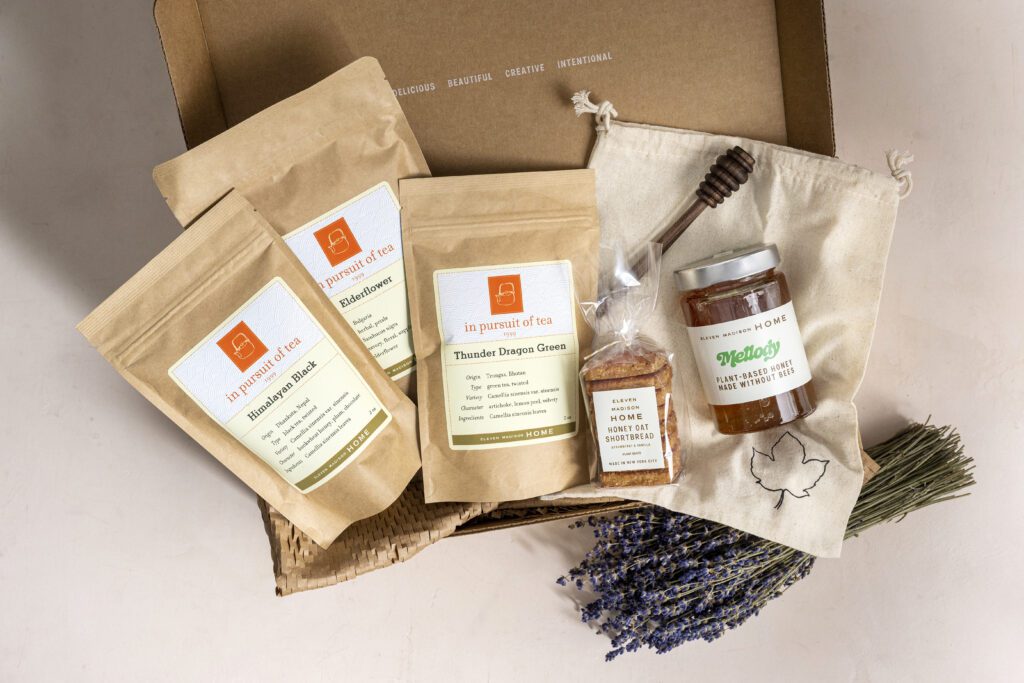 Tell us again what's available, how to find it; and how to follow you and support you.
Yeah, follow us on Instagram and TikTok at MellodyFoods
In terms of purchasing, head to ElevenMadisonHome.com and you can purchase it there.
Saving the bees is learning more about them. Learning more about pollinators and you can do that on our social media.
And finally, if you're equally passionate about bees and plants as we are, ask your favorite restaurant to reach out to us to offer Mellody in your favorite restaurant. It can be a vegan restaurant on non-vegan.
We are gonna work with all the restaurants that reach out to us where people ask to see our product offered, either on the menu, either within a meal, or just if you order a cup of tea and you want a side of Mellody.