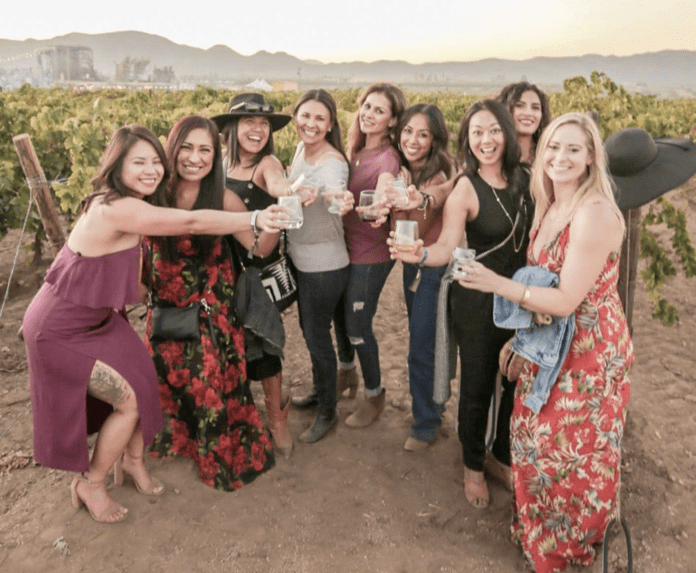 Nancy Silverton, Rick Bayless, Aarón Sánchez, Gabriela Cámara, Ori Menashe, Burt Bakman, Neal Fraser, Frank Ostini, David Castro Hussong, and Many of the Biggest Culinary Talents in Mexico Gather to Celebrate the Food and Wine of the Spectacular Valle De Guadalupe in Baja California, Mexico
After a three-year hiatus forced by COVID-19 related restrictions, Valle Food & Wine Festival is thrilled to announce the
4th Annual Valle Food & Wine Festival
to take place at the marquee Valle de Guadalupe location, BRUMA, on October 22 and 23, 2022.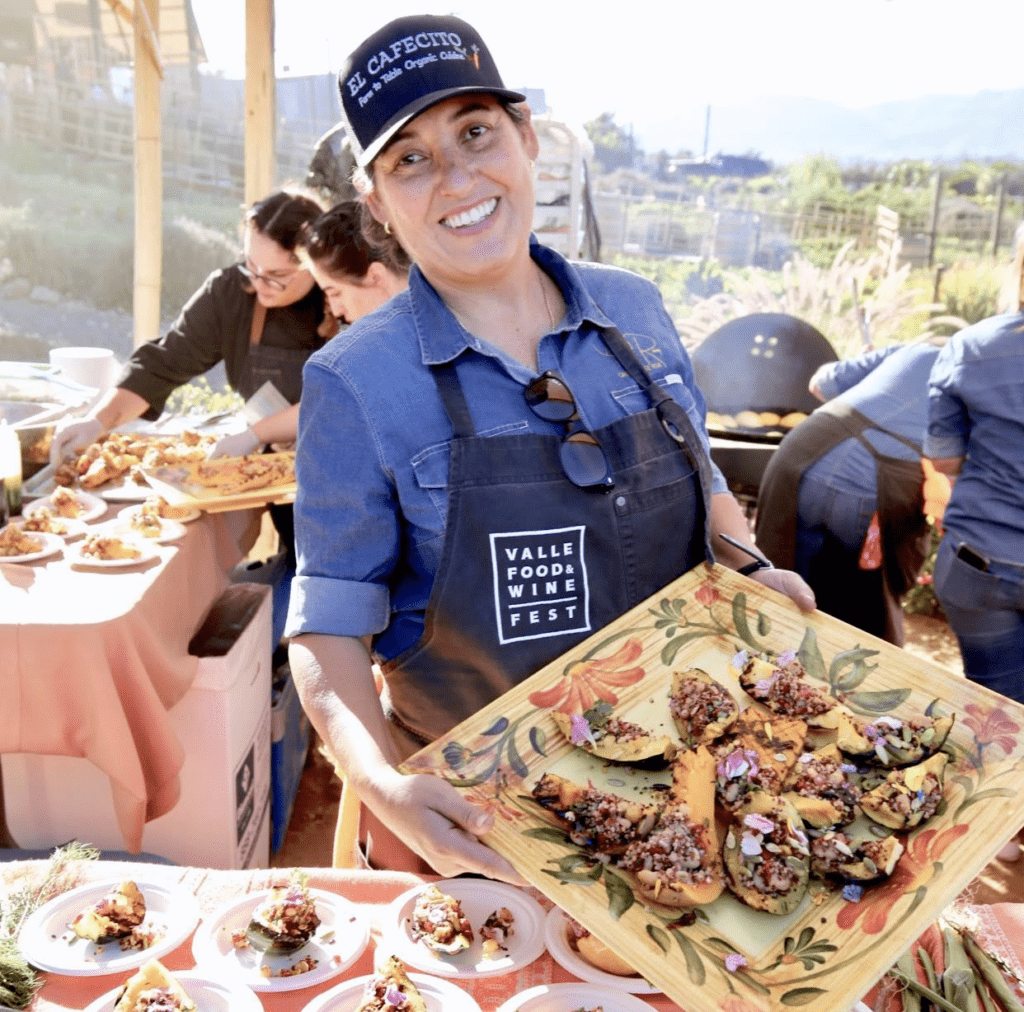 The festival was born in the summer of 2017 by a group of bi-national friends as a way to celebrate the unique Mexican wine region; support the local community through charitable contributions; and invite food and wine lovers to experience the food, wine, art, and culture of the region that many are calling the most exciting wine travel destination in the west.
To comply with the wishes of local winemakers, chefs, and farmers, committed to preserving the region's natural beauty by discouraging large events, the number of tickets for VFWF 2022 is limited. This means fewer crowds, no lines and more curated experiences.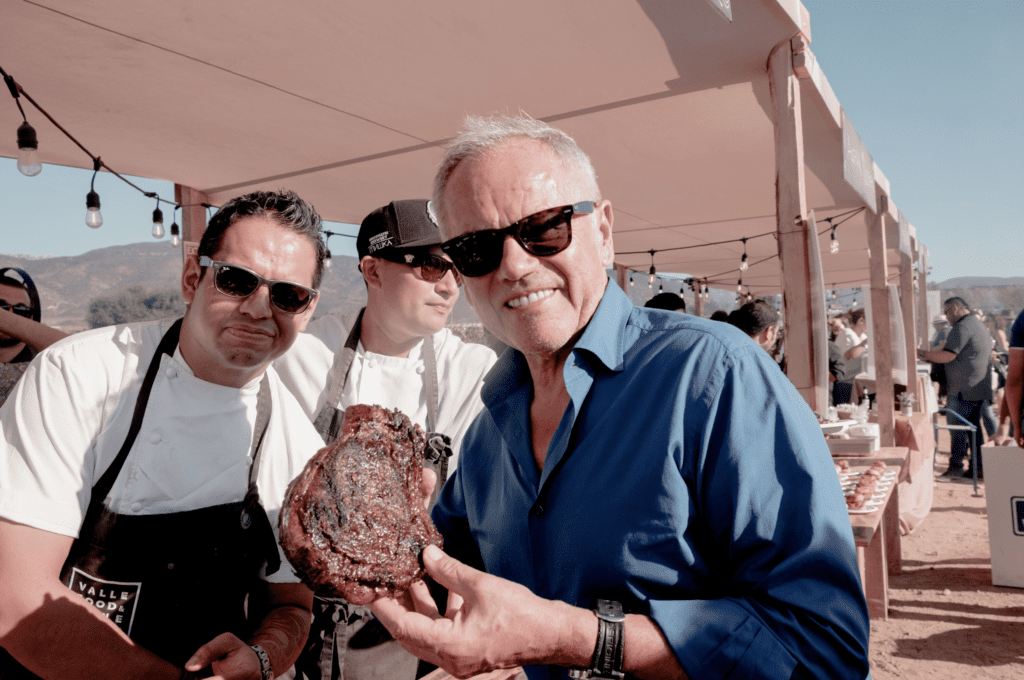 To accommodate more attendees, there will be two days of Valle Food & Wine Festival:
Saturday, October 22 (4:00 pm to 11:00pm) and Sunday, October 23 (noon to 6:30 pm). Each day features approximately 25 chefs, 20 winemakers from the United States, Tijuana, Ensenada, Valle de Guadalupe and Tecate.
In addition to the food, guests will have the opportunity to taste craft brews, artisan cocktails, art, live music, and more.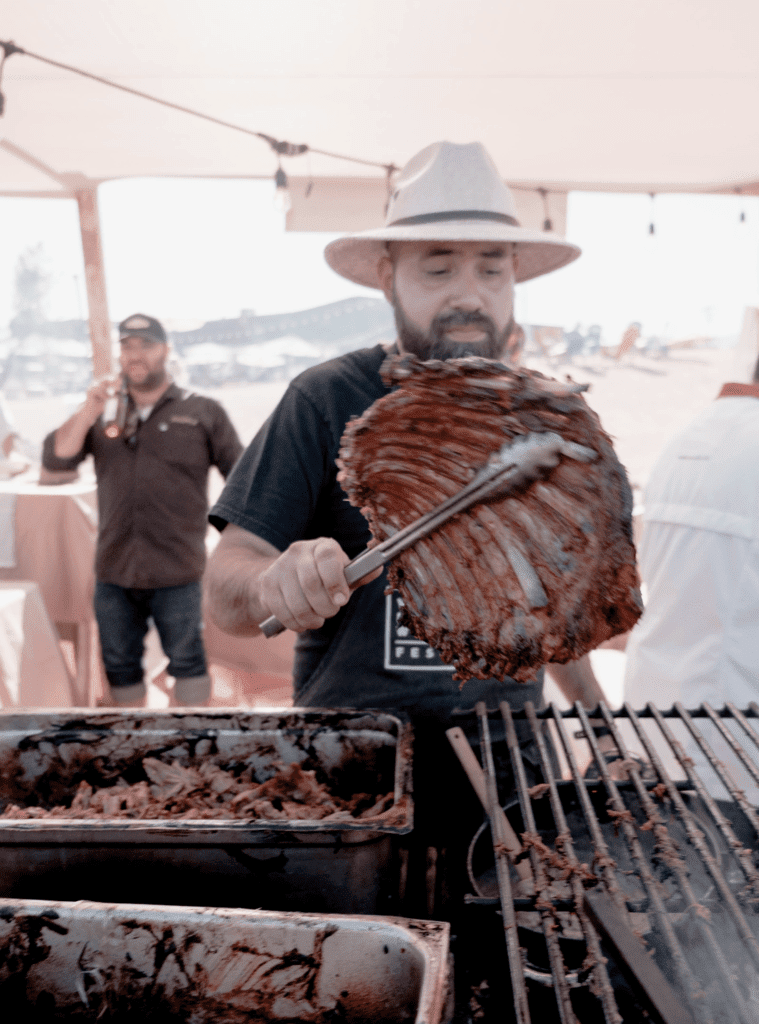 Tickets for each day are sold separately and the lineups of chefs, winemakers, and music are exclusive to each day. (Weekend and VIP tickets will also be available.)
The all-star chef lineup is what sets Valle Food & Wine Festival  apart.
The mix of top chefs for 2022 reaches from Mexico City to New Orleans and gathers for one spirited weekend to promote and celebrate the bounty of the region, and the cuisine and wines of Baja California, now receiving world-wide recognition.
Chefs prepare dishes using local ingredients (nearby Ensenada is known for having some of the best seafood in all of Mexico), inspired by regional or Mexican dishes, such as ceviche and the area's most famous export: fish tacos.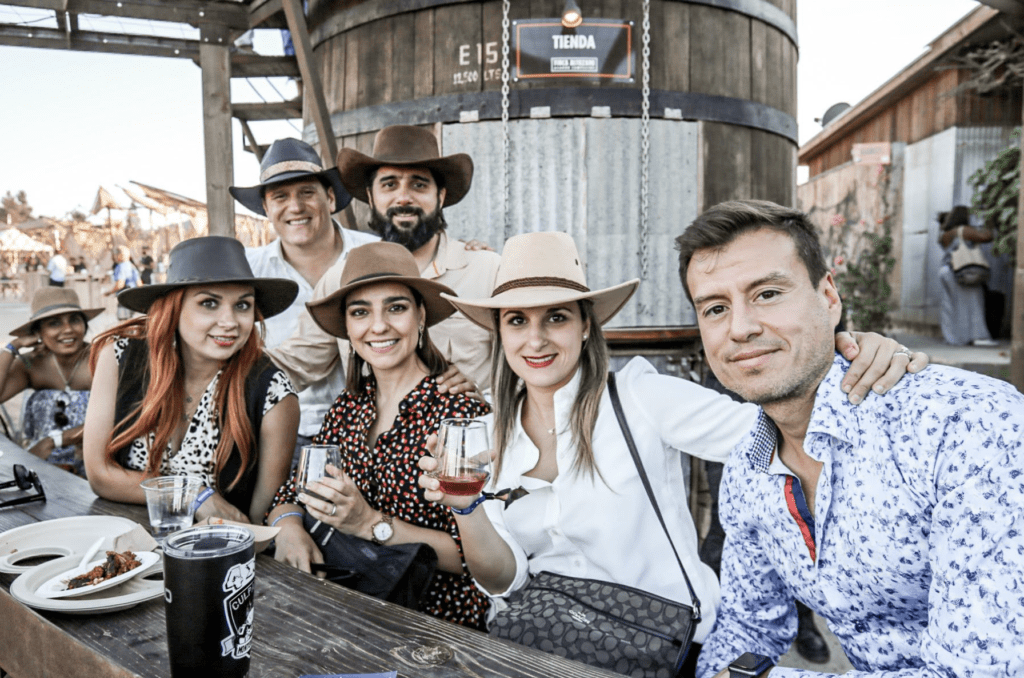 This year's lineup includes:
Nancy Silverton (the Mozza Group, Los Angeles), Aarón Sánchez (Johnny Sánchez, New Orleans), Rick Bayless (Frontera Grill and Topolobampo, Chicago), David Castro Hussong (Fauna, Valle de Guadalupe), Gabriela Cámara, (Contramar in Mexico City), Neal Fraser (Redbird, Los Angeles), Valerie Gordon, (Valerie Confections, Los Angeles), Burt Bakman (Slab, Los Angeles), Ori Menashe (Bavel and Bestia, Los Angeles), Frank Ostini, and (The Hitching Post 2, Buellton, California), and more.
"I do a lot of festivals and the festival in the Valle is more special than any of them."

Nancy Silverton
The passion of its founders made the Valle Food & Wine Festival's first three years an enormous success. After taking  a necessary break due to the pandemic, fans of the area are ready  to return, eager to visit and explore this rich wine region a mere two hours from the California/Mexico border.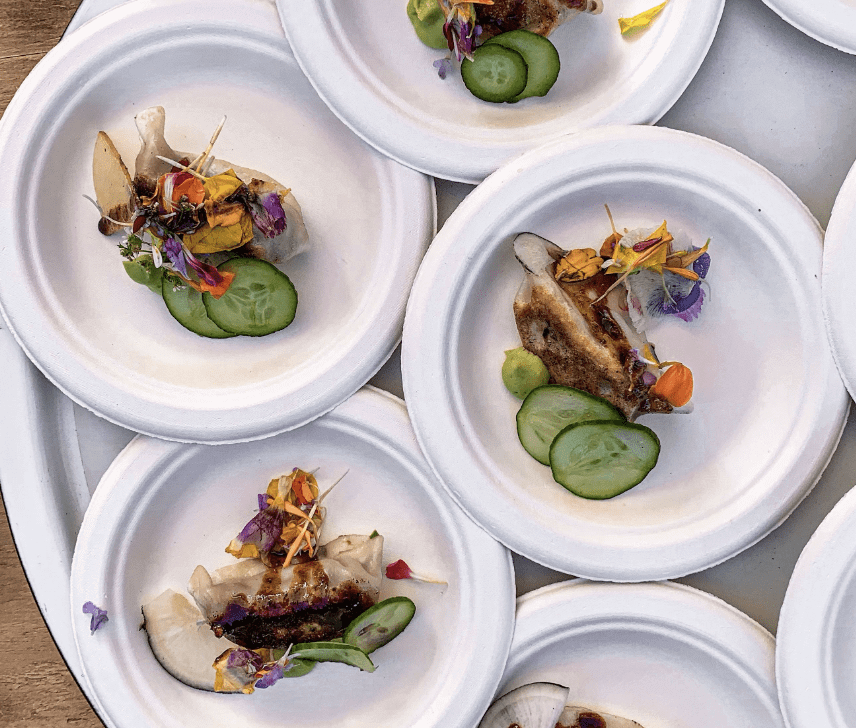 Guests sample foods cooked under the sun and stars of the magical Valle de Guadalupe  over open fires, in barrel smokers and in Caja Chinas, exemplifying the rustic-chic style of contemporary and traditional cooking of the region. In addition to dishes from a star-studded line-up of chefs, and some of the best Baja California wineries, the Festival showcases local craft breweries and hand-made cocktails.
The day-into-evening Saturday event, and the daytime Sunday event both feature live music and dancing, artisan vendors, inspiring talks,  live painting, and more. The lineups change and tickets for each day are sold separately.
Ticket levels start at General Admission, $255 per day; Early Admission, $355 per day; VIP $495 per day or VIP Saturday/Sunday Weekend $925; and the three-day All-In VIP Weekend, $1300 (includes a ticket to Friday's exclusive  Welcome Dinner, and Saturday and Sunday VIP Tickets.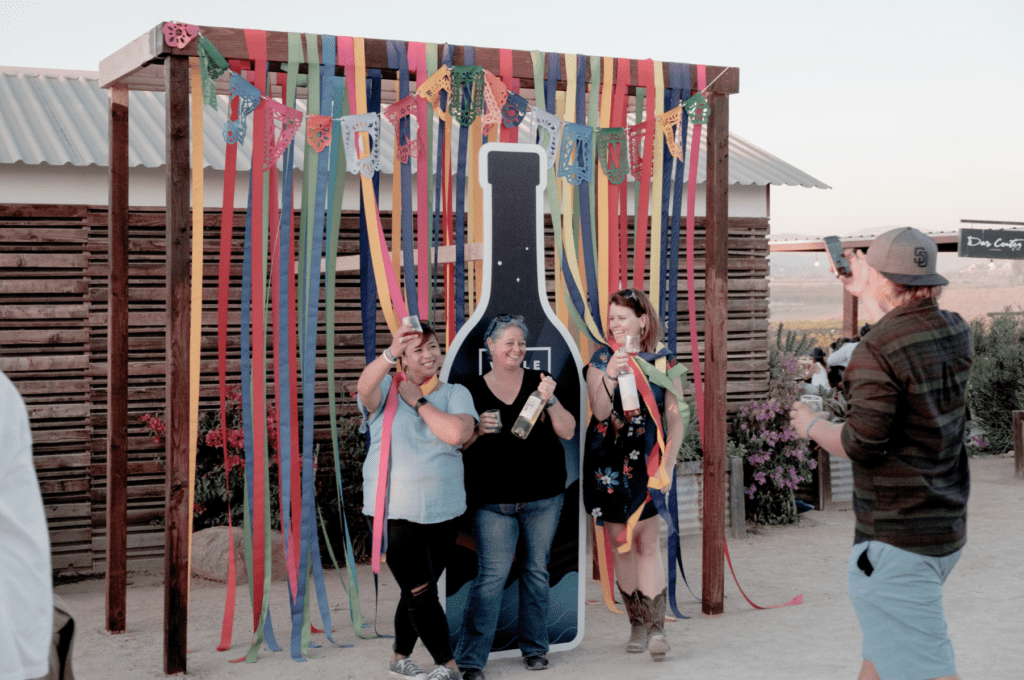 The ultimate "Travel with the Chefs Weekend Experience" ($5550) allows you to spend the weekend with the visiting celebrity chefs, hopping on a luxury sprinter van on Friday afternoon in San Diego to join them for  a Street Food Crawl from Tijuana to Ensenada; this experience includes All-In VIP tickets plus exclusive access to the Talent Lounge in the festival (tickets are not sold for this), and, for every two tickets purchased, lodging where the chefs are staying.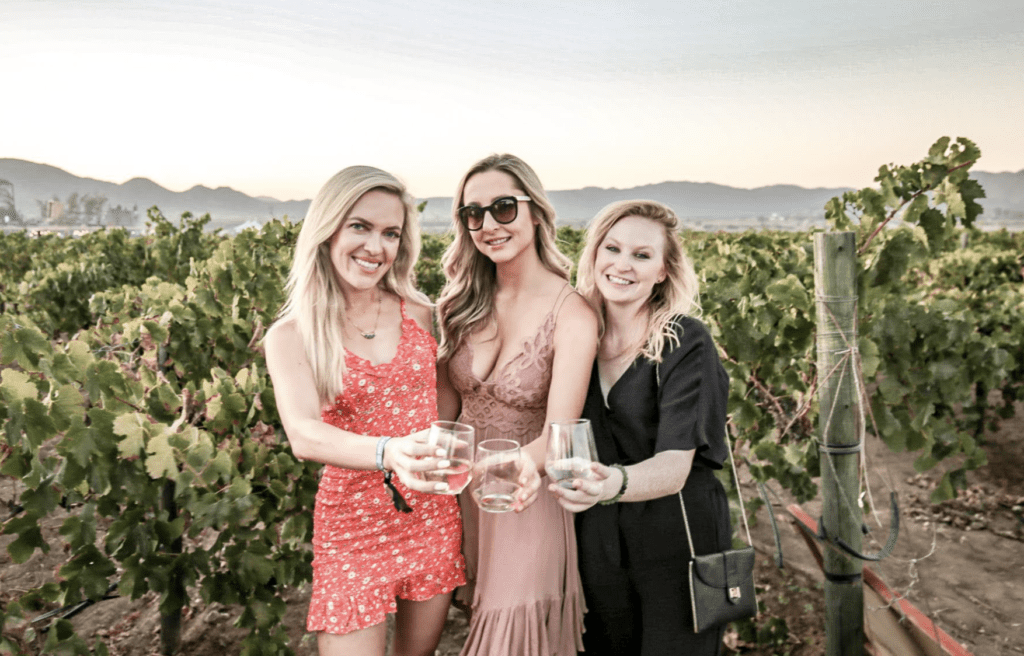 Add-ons include the exclusive Welcome Dinner (location TBA) in Valle de Guadalupe on Friday, October 21, 2022($325), and the Portée Petanca + Restaurante five-course farm-to-table dinner collaboration by Chefs Daniel Horn (Cuyama Buckhorn, Santa Barbara County), Elmo Ruffo, and Kael Mendoza ($225) on Sunday, October 23, 2022.
Transportation from the United States or within the region is also available through the Travel & Transportation page of the website.=
A full list of participants is listed below.
WHEN
Saturday, October 22, 2022
4:00 p.m. – 11:00 p.m.
Sunday, October 23, 2022
12:00 p.m. – 6:30 p.m.
WHERE
Valle Food & Wine Festival
BRUMA
Francisco Zarco
Valle de Guadalupe, Baja California, Mexico
PRICING
General Admission: $225
Early Access: $325
VIP Admission: $475
Friday Welcome Dinner: $325
VIP Weekend (Saturday & Sunday) $925
All-In VIP Weekend: starting at $1300
Travel with the Chefs Weekend Experience: $5550
Add on: Sunday Petanca Soiree with Cuyama Buckhorn $225
All pricing in US dollars. All prices are subject to change and have limited availability.
Tickets may be purchased HERE; visit  the Valle Food & Wine Festival for complete details of each ticket tier
The Best Festival in California is in Baja California!
Visiting Chefs
Nancy Silverton, Mozza, Los Angeles
Rick Bayless, Frontera Grill, Chicago
Aarón Sánchez, Johnny Sánchez, New Orleans
Ori Menashe, Bestia / Bavel, Los Angeles
Neal Fraser, Red Bird, Los Angeles
Burt Bakman, Slab BBQ, Los Angeles
Gabriela Cámara, Contramar, Mexico City
Brian Redzikowski, Kettner Exchange, San Diego
Valerie Gordon, Valerie Confections, Los Angeles
Frank Ostini, Hitching Post 2, Buellton, California
Daniel Horn, Cuyama Buckhorn, New Cuyama, California
Eric Aronow, San Diego, California
* * *
Local and Regional Chefs, México
Christian Herrera, As de Guía, Ensenada
Bianca Castro-Cerio, byBiaNca Bakery, Mexicali
Jonathan Ziehl, Billy Blanco, Ensenada
Omar Valenzuela, Célida Café, Ensenada
Edgar Ramírez, Cevichería Nais, Tijuana
David Nishikawa, La Cocedora de Langosta, Ensenada
Esteban Lluis, Damiana, Valle de Guadalupe
Anthony Petracca, DaToni, Ensenada
Alex Torres, Envero, Valle de Guadalupe
Maribel Aldaco, Fauna/Bruma Wine Garden, Valle de Guadalupe
David Castro Hussong, Fauna/Bruma Wine Garden, Valle de Guadalupe
Adria Montaño, Georgina/Azarosa/Mr. Ramen, Tijuana
Mario Peralta, Jaco/Txoko/Tacos Del Koshy, Tijuana
Moumen Nouri, Kous Kous Del Valle, Valle de Guadalupe
Roberto C. De Anda , La Conchería, Ensenada
Jesus Saldívar, Laja, Valle de Guadalupe
Sheyla Alvarado, Lunario, Valle de Guadalupe
Miguel Bahena & Carolina Verdugo, Madre, Ensenada
Janina Garay, Grupo Tahona, Tijuana
Viviana Martínez, Mixtura, Valle de Guadalupe
David Martínez, Muelle Tres, Ensenada
Sandra Vázquez, Once Pueblos/La Medina, Valle de Guadalupe
Ruffo Ibarra, Oryx, Tijuana
Carolina Jiménez, Primitivo, Valle de Guadalupe
Reyna Venegas, La cocina que canta, Tecate
Melissa Navarro, Raw Oyster Bar, Ensenada
Fabio Niebla, Sana Vegana, Ensenada
Ryan Steyn, Sky Catering, Ensenda
Tania Livier, Tanto Santo, Ensenada
Angelo Dal Bon, Tre Galline, Valle de Guadalupe
Víctor Valadez, Troika, Valle de Guadalupe
Alfredo Villanueva, Villa Torel, Valle de Guadalupe / Museo Cantina de Vinos, Ensenada