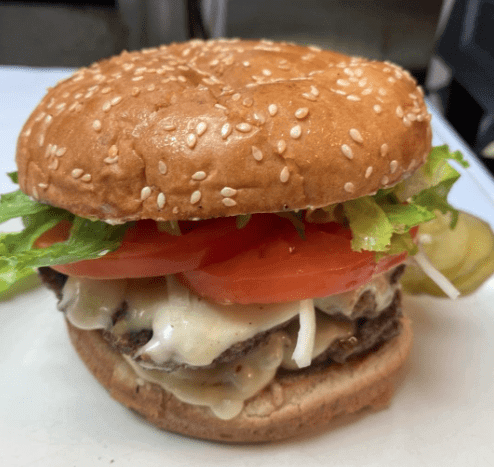 Hellertown-Lower Saucon Summer Restaurant Week begins Sunday, July 17th 
The Hellertown-Lower Saucon Chamber of Commerce (HLSC), a proud partner of the Greater Lehigh Valley Chamber of Commerce, is spicing up your summer in the most delicious way
2022 Summer Restaurant Week!
From Sunday, July 17th – Saturday, July 23rd, food lovers from across the Lehigh Valley can get a taste of everything that the Hellertown-Lower Saucon food and beverage scene has to offer. Participants have been instructed to pick an offer that best suits their business to feature for the initiative.
---
Advertisement
---
This can be, but is not limited to, specials such as a "set-price" or "prix fixe" menu, a gift card deal, or discount opportunity.
Summer Restaurant Week gives patrons a chance to return to their favorite spots, while also providing participants with an opportunity to reach new customers with enticing deals. Not only is the exposure beneficial for local establishments, but it also assists them in generating additional cash flow.
Jessica O'Donnell, EVP of Affiliated Chambers for the Greater Lehigh Valley Chamber of Commerce, said, "Come take a bite out of the Hellertown-Lower Saucon's thriving food and beverage scene! With sixteen participating businesses, who are all featuring different specials, this is the perfect opportunity to enjoy the local flavors of our community.
This seven-day event will spotlight participating restaurants and encourage diners to frequent each of our delicious establishments, right here in the Hellertown community. Our hope is to connect residents to these local eateries while also welcoming and introducing new patrons from surrounding communities. This is a great opportunity to try something new and to support local!"
Kate Hartney, Coordinator for the Affiliated Chambers for the Greater Lehigh Valley commented, "I can't wait to experience my first Restaurant Week with the Hellertown Community! From the Crossroads to the Highlands, Hellertown has so many delectable options to dive into, you'll be glad you have a whole week to sample everything Hellertown has to offer. When we all shop small and shop local, we all win!
Erik Sheetz, Owner of Braveheart Highland Pub said, "We've been involved in every Restaurant Week since they started, and we love being a part of our local Chamber!"
Kevin Cordon, Owner of Roma Pizza said "I'm excited to put our spin on New York Style Pizza front and center for Restaurant Week! Enjoy your slice right here at home in Hellertown!"
Participants (as of 7/11/2022):  
Participants' Specials: Offers can be viewed at https://www.lehighvalleychamber.org/hellertown-lowersauconsummerrw.html
Pricing Information: Varies depending on each establishment's offer.
Sponsors (as of 7/11/2022):
Interested in getting involved with or supporting the Hellertown-Lower Saucon Chamber? Contact either Jessica O'Donnell or Kate Hartney for more information.  
For more information on this event and any upcoming events, visit the Hellertown-Lower Saucon Facebook page, or the Affiliated Chamber's Instagram or LinkedIn pages.  
About the Chamber: The mission of The Greater Lehigh Valley Chamber of Commerce is to improve the economy and quality of life in the Lehigh Valley Metropolitan Area.  We accomplish this through business-to-business networking events and marketing products, affinity programs and exclusive, money saving member benefits, training programs, government affairs initiatives and public policy advocacy, and community development enterprises.  With nearly 5,000 members who employ more than 200,000, the Chamber is the largest in Pennsylvania and New Jersey, and in the top ten nationwide.