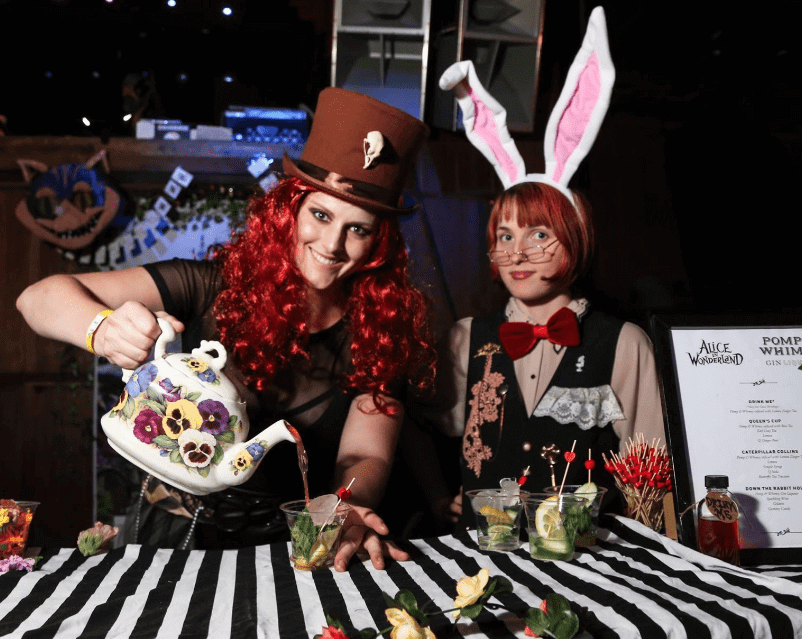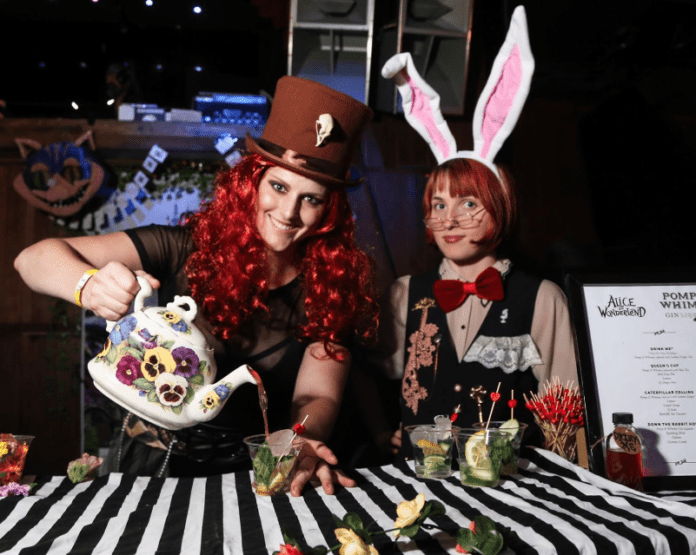 Art Beyond the Glass Returns with the Original Bartender Art Festival celebrates a decade of cocktails, art & community!
After a two-year hiatus, Art Beyond the Glass (ABTG) returns for its tenth event on Sunday, June 26, 2022, at the legendary Catch One nightclub!
---
Advertisement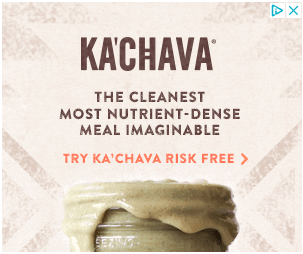 ---
More than 100 of LA's top bartenders will make cocktails and showcase their artistic talents, with proceeds donated to Street Symphony. Since its inception, ABTG has raised over $210,000 for arts-based nonprofits across the country.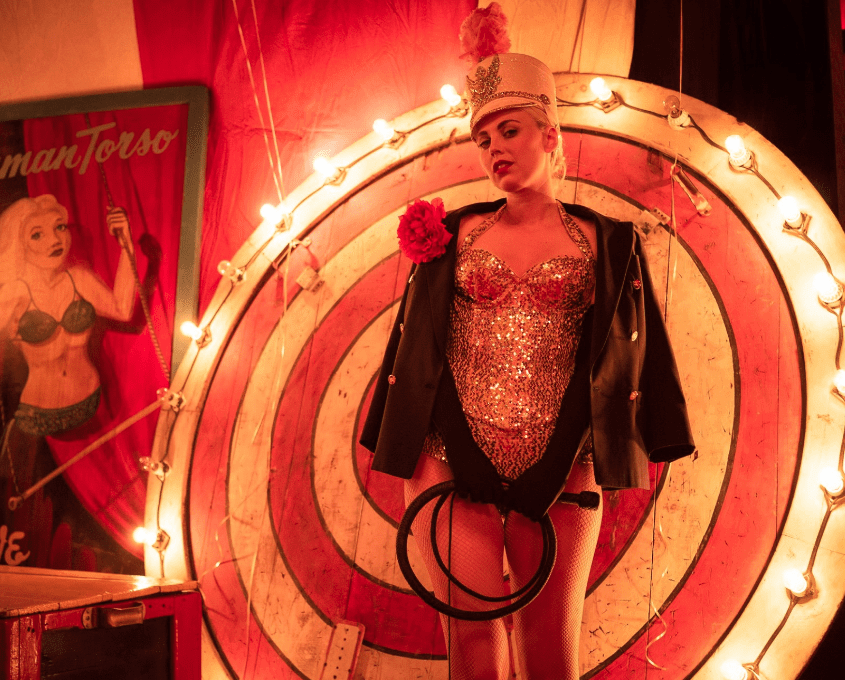 Co-founded by Daniel Djang (Thirsty in LA) and Zahra Bates (Global Head of Education, Courvoisier), ABTG is the original celebration of bartender artistry and widely regarded as one of the country's premier cocktail culture festivals. From painting and sculpture to photography, live music, DJs and more, every ABTG showcases the creative pursuits of bartenders when they're not behind the bar.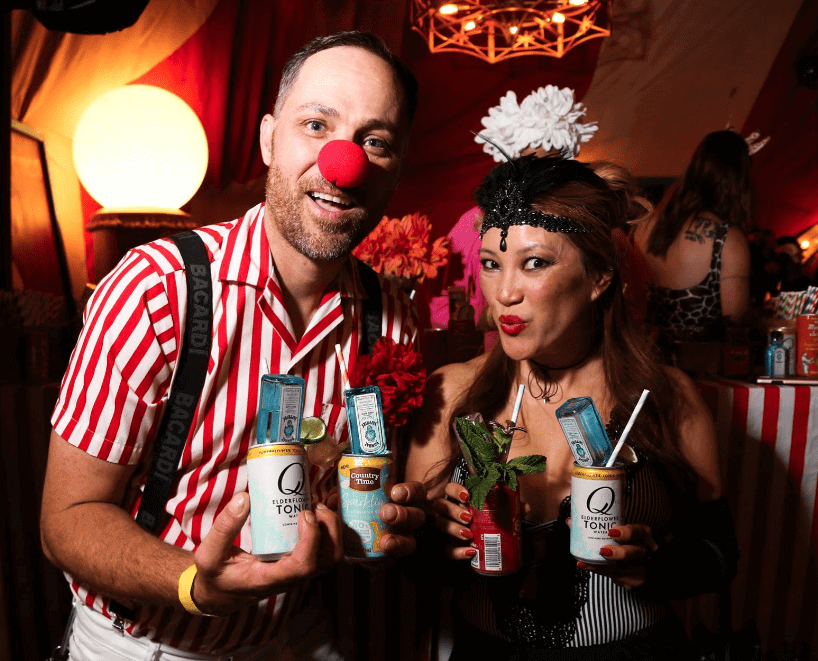 "It's hard to believe that what began as a casual conversation at Sunny Spot in November 2011 has grown into this extraordinary event,"

says Djang.
"The cocktail creativity and artistic talent of the bar community in LA and beyond never ceases to amaze me. We are so grateful for the generosity of our sponsoring brands and the numerous venues that have welcomed us into their spaces. Can't wait to see the extended ABTG family that's coming to LA for ABTG X!"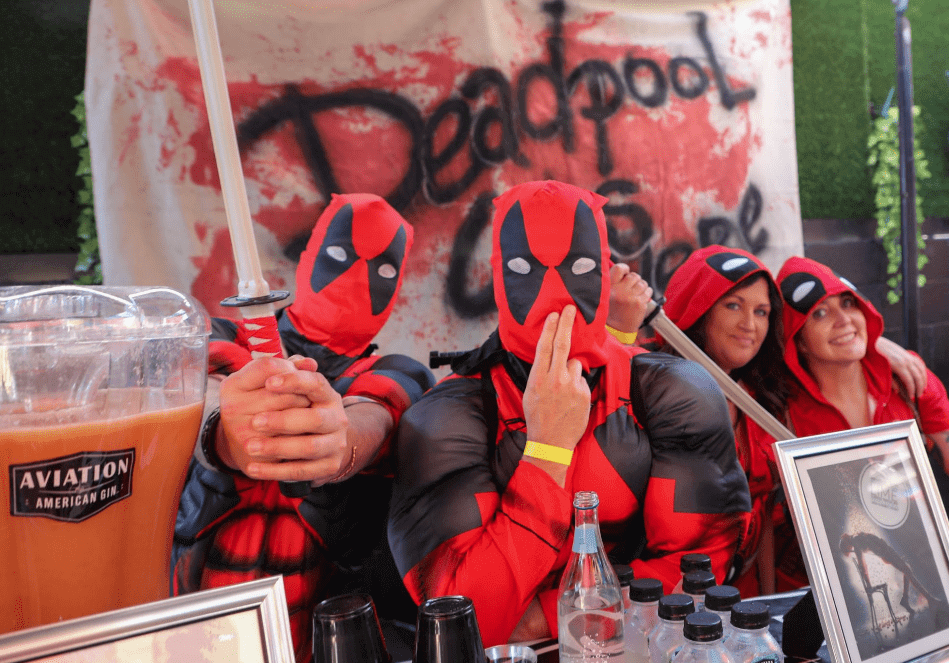 Art Beyond the Glass is taking place for the first time at Catch One, which is graciously being donated for ABTG X.
Located on Pico Boulevard in the heart of Los Angeles, the landmark nightclub was opened by Jewel Thais-Williams in 1973 as Jewel's Catch One, a pioneering LGBTQ disco. Featuring state-of-the-art sound and lighting, the massive venue spans two floors and multiple indoor and outdoor spaces.
For its tenth LA event, Art Beyond the Glass is honored to be raising funds for Street Symphony. Founded by former LA Phil violinist Vijay Gupta, Street Symphony is an LA-based nonprofit organization that brings music to homeless and incarcerated communities through workshops, events, and one-on-one musical instruction.
ABTG is also excited to announce its new partnership with Another Round Another Rally, a nonprofit financial resource for the hospitality industry. ARAR co-founder Travis Nass: "It is an honor to be a part of one of the most creative, innovative industry events across the country. We have always loved ABTG, and it is such a pleasure to be able to work with them in the year of their 10th anniversary. Another Round Another Rally is excited to bring back our favorite bar event and even more excited to help build ABTG into a nonprofit in its own right as their new fiscal sponsor. We could not be prouder to work with this wonderful organization."
ABTG's largest event to date will feature more than 100 bartenders, including Colby Sue, Erin Hayes, Esteban De Luna, Greg Bryson, Jesse Sherman, Katie Kildow, Max Reis, Melina Meza, Raul Pool, Ryan Silva, Taylor Cloyes, and William Givens.
"Art Beyond the Glass has become so important to the bar community," says ABTG Head of Production Clare Ward. "Bartenders are makers. We make drinks. We make art. We make community. This is the perfect event to celebrate everything we do."
Curated by Claire Mallett, the Bombay Sapphire Art Gallery will feature the work of Anna Wingfield, Blanca Vigueras, Eugene Lee, Tess Sawyer and more.
DJ sets in the famed Disco sponsored by Patron & Grey Goose and The Garrison Brothers Loft include Peter Park, Wet Mustache, and a special closing set by ABTG co-founder Daniel Djang.
The Jack Daniel's Performance Stage (aka "The Underground") will feature Blast Vegas, The Cauterizers, Friends Don't Die, The Oil Barons, Brandon McCulloch, and others. Max Kestenbaum will also present several bartender comedians from The Super Dope Show.
Guests will also be able to buy bartender art, shop handmade items by bartenders, and bid on silent auction items.
ABTG X is being made possible by our generous sponsors:
Patron & Grey Goose, Bombay Sapphire, Beam Suntory, SelvaRey, Fernet-Branca, Garrison Brothers, Ilegal, Jägermeister, Back Bar Project, Bespoken Spirits, Bond & Royal, Callisto, Chareau, Chinola, CNI Brands, Copalli, Cutwater, Diplomatico, Dirty Sue, Dos Hombres, Drifter Spirits, Fords Gin, Gray Whale, Haus, Hera the Dog, Herradura, Johnnie Walker, KIN, Liquid Alchemist, Mulholland Distilling, Redemption, Slane, Silvergrin, Spiribam, Tanteo, Three Spirits, Woodford Reserve, Yola, Amaro Montenegro, Eastern Imperial Mixers, Livewire, OM Chocolate Liqueur, Select Aperitivo, Topo Chico, and Ventura Spirits.
Ticket information: ABTG X will take place from 3pm to 7pm on Sunday, June 26, 2022, at Catch One. General Admission tickets are on sale at ABTG X Tickets – Another Round Another Rally for $55 per person until noon on June 26. If still available, tickets will be sold at the door for $65 per person. Tickets to this event are only available for guests 21+ and over.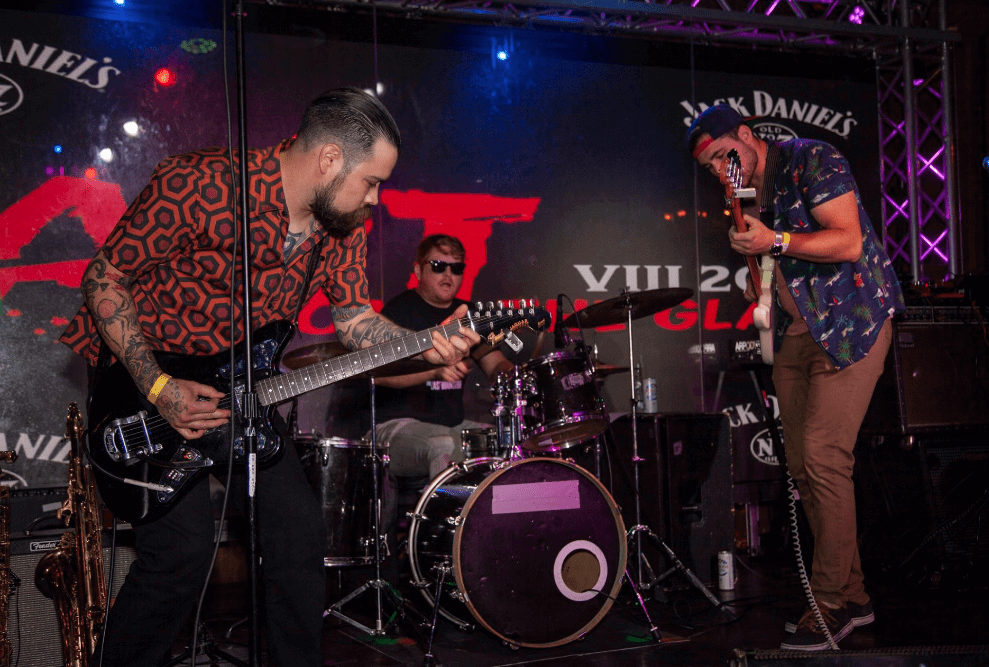 The all-inclusive ticket includes cocktails, art, entertainment, and bar bites. In addition, guests will be able to purchase bartender artwork, buy raffle tickets and bid on silent auction items such as artwork, photography, rare spirits and more. All proceeds from ABTG X will be donated to Street Symphony and ARAR.
About Art Beyond the Glass
Art Beyond the Glass was founded in 2011 by Daniel Djang and Zahra Bates as a special event for bartenders to showcase their artistic talents when they're not behind the bar. From cocktails to paintings, photography, live music, DJs, spoken word and more, ABTG is a celebration of bartender artistry inside and beyond the glass. Proceeds from every ABTG event are donated to a local arts-based nonprofit – to date, ABTG has donated more than $210,000 to these vital community organizations.