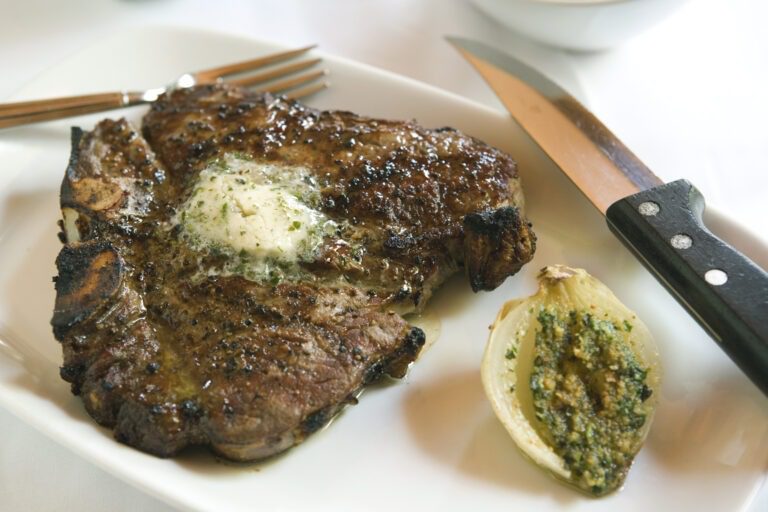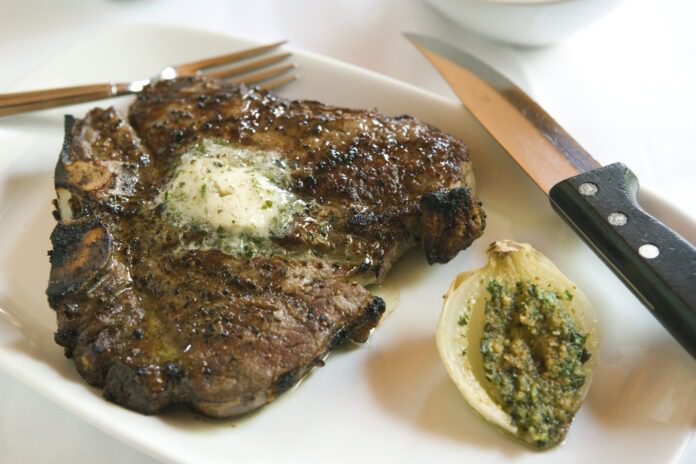 Chef Suzanne Tracht's Jar Presents a Special dine-in Valentine's Day Dinner for romantics featuring Norwegian Halibut, New York Steak, Roasted Jidori Lemongrass Chicken, Oyster Chowder.
Chef Suzanne Tracht's highly acclaimed modern chophouse, JAR , presents a special  dine-in Valentine's Day Dinner on Monday, February 14, 2022, with all of her favorites for romantics.
Couples can celebrate Valentine's Day in Jar's socially distanced and cozy dining room or on the heated sidewalk patio.
---
Advertisement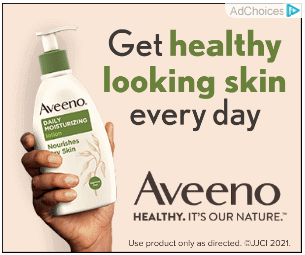 ---
Start the evening with a choice of Suzanne's Oyster Chowder with Celery, Leeks, English Peas, Sherry-Thyme Cream; Crab Cocktail with Spencer's Oro Blanco Grapefruit, Avocado, Shaved Fennel, Citrus and Jalapeno; or Butter Lettuce Salad with Farmers' Market Radish, Reggiano, Fresh Herbs and Lemon-Garlic Vinaigrette.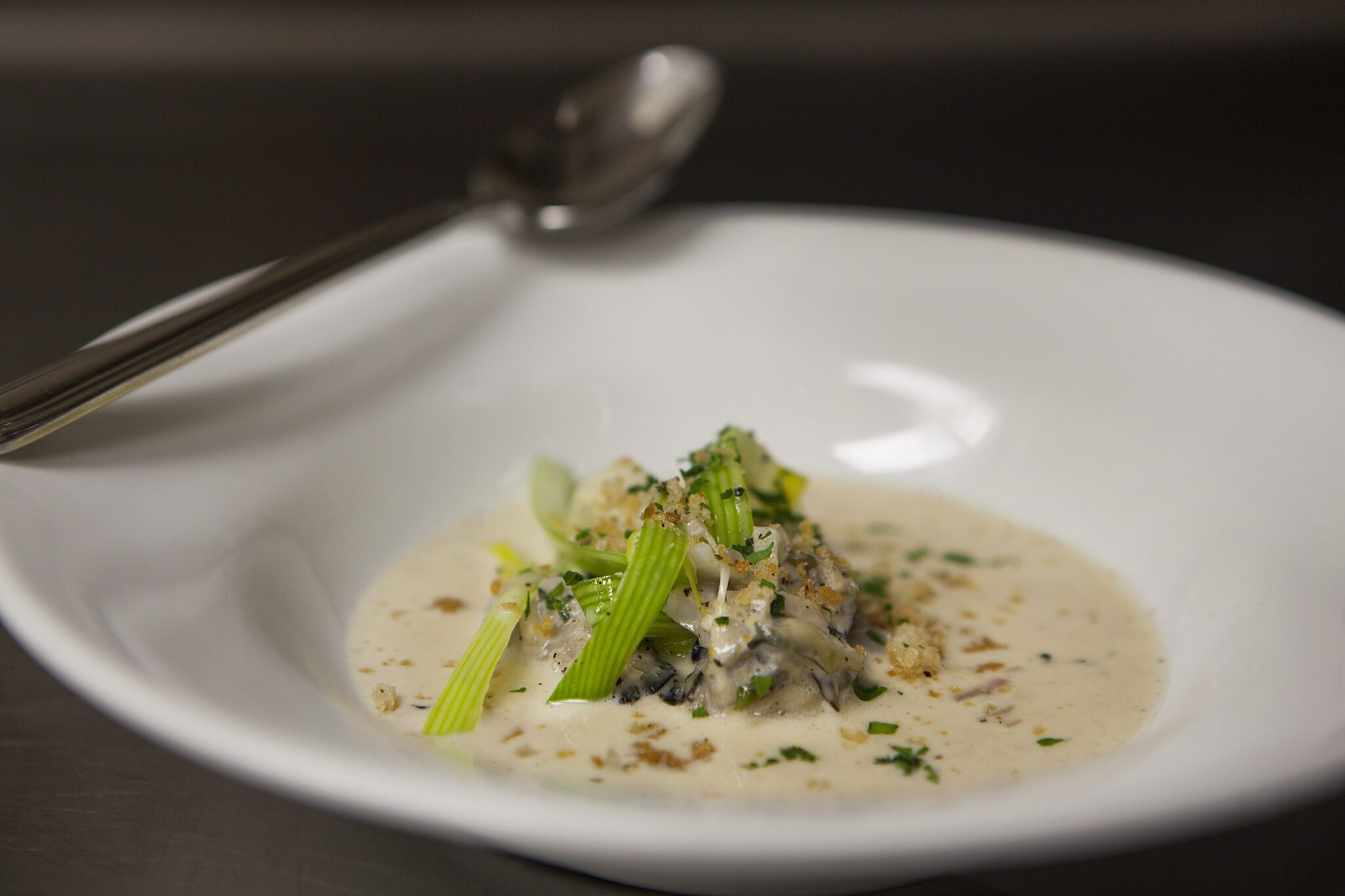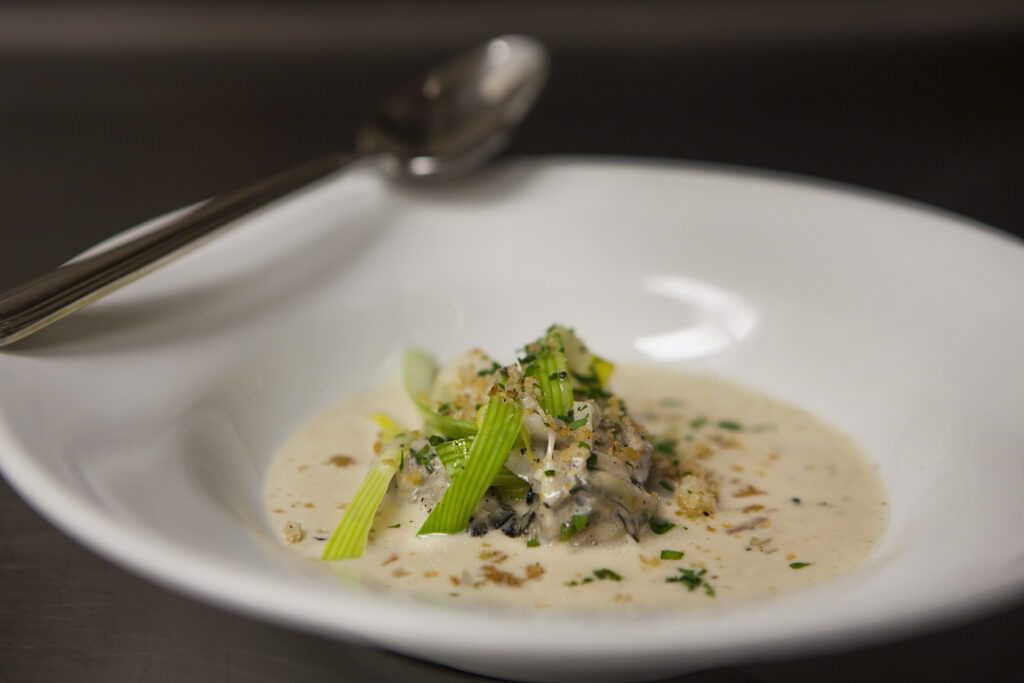 Main dishes include Norwegian Halibut with Celery Root Purée, Favas and Celery Leaf Butter; New York Steak with Long-Cooked Tuscan Kale, Potato Leek Gratin and Peppercorn Sauce; or Roasted Jidori Lemongrass Chicken with English Peas, Cippolinis and Peewee Potatoes.
---
Related:   Naptime, bed time, diaper change – Something perfect for parents with fussy babies.
---
Finish with a tempting dessert of Sandra Bustamante's Red Velvet Raspberry Cake; or Chocolate Delice with Chocolate Custard and Praline Crunch.
Sparkling and wine recommendations by Beverage Manager Margo Tyler include ½ bottles of
Dumangin, Brut Rosé Champagne, 1er Cru, Montagne de Reims, NV; and Billecart-Salmon, Brut Rosé Champagne, Mareui-sur-Ay, NV.
---
Related:  Santa Margherita celebrates their popular and favored varietal, Pinot Grigio.
---
Jar's complete cocktail and wine list are also available for takeout. The dinner is priced at $110 per person.  Order by calling Jar at 323.655.6566 or book reservations online via OpenTable.com.
Valentine's Dinner at Jar
Monday, February 14, 2022
$110 per person
FIRST
choice of
Oyster Chowder
celery, leeks, english peas, sherry thyme cream
Fresh Dungeness Crab
spencer's oro blanco grapefruit, avocado,
shaved fennel, citrus, jalapeno
Butter Lettuce Salad
farmers' market radish, reggiano,
fresh herbs, lemon garlic vinaigrette
MAIN
choice of

Norwegian Halibut
celery root puree, favas,
celery leaf butter
New York Steak
long-cooked tuscan kale, potato leek au gratin, peppercorn sauce
Roasted Jidori Lemongrass Chicken
english peas, cippolinis, peewee potatoes
DESSERT
choice of
Red Velvet Raspberry Cake
Chocolate Delice
chocolate custard, praline crunch
Add a Half Bottle, perfect for two
Dumangin, Brut Rosé Champagne, 1er Cru,
Montagne de Reims, NV $60
Billecart-Salmon, Brut Rosé Champagne,
Mareui-sur-Ay, NV $110
Full Wine and Cocktail List Available
WHERE:
JAR
8225 Beverly Blvd., Los Angeles, CA 90048
Cross streets: N. Harper & La Jolla
323.655.6566
ABOUT JAR:
JAR, a modern chophouse in the heart of Los Angeles, dazzles Angelenos with the allure of Chef Suzanne Tracht's familiar retro dishes from the American culinary repertoire, including her signature Pot Roast, Kansas City Steak, wild and sustainable fish, Lemon Grass Chicken, Black Mussels with Lobster Béarnaise and Fennel Salt, award-winning French Fries, market-fresh sides and perfectly mixed martinis.
Chef Suzanne Tracht and her long-standing Chef de Cuisine Preech Narkthong have cultivated a devoted following among critics and the public since its opening in 2001.
Tracht was the recipient of Food and Wine magazine's America's Best New Chefs 2002; Jar was named one of Los Angeles' top 25 restaurants by restaurant critic Patric Kuh in Los Angeles magazine's January 2005 issue.
She was inducted into the Fine Dining Hall of Fame by Nation's Restaurant News in May 2007.
In 2009, Suzanne was honored by the James Beard Foundation at the Women in Food Award and named 2009 Chef of the Year by Angeleno. Jar is consistently lauded yearly by Zagat, Los Angeles Times, Los Angeles, L.A. Weekly and Eater LA, including being named among the top restaurants that forged Southern California's global reputation by Los Angeles Times magazine in 2011.
In 2012 the LA Weekly named Jar Best Steakhouse in LA and Suzanne's Duck Fried Rice as one of the city's top 100 dishes. Tracht's achievements include her appearances as cheftestant and early challenge winner on Top Chef Masters 2009, featured Chef in Jamie Oliver's Food Revolution 2011 and Celebrity Chef Judge for Hell's Kitchen, 2011.