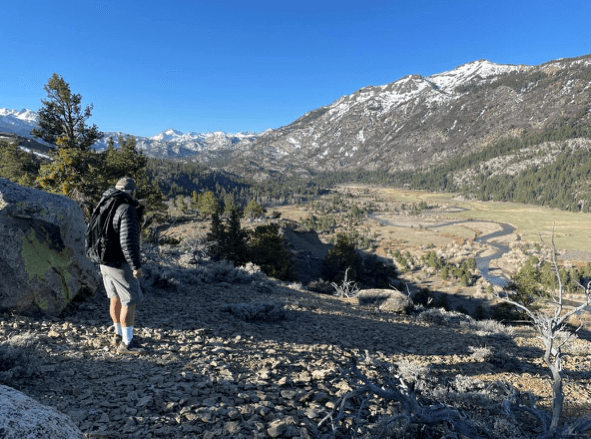 It's oFISHal!
The regular fishing season opened on April 24th, and with this spectacular spring weather, more roads and summer activities are also beginning to open… or will be very soon:
Great Golfing
The Snowcreek driving range is open. Snowcreek and Sierra Start Golf Courses are both expected to open May 28th.
Wanna go biking?
Mammoth Bike Park is expected to open May 28th (Mammoth Mountain Ski Area's last day of the season is May 31).
Up for a Hike?
Lower elevation
trails
are snow-free! Check out Lower Rock Creek, Convict Lake, Parker Lake, Lee Vining Creek, Leavitt Meadows Trail, Robinson Creek Trail, and the first few miles of the McGee Creek and Lundy Canyon trails.
Known For their Fishing
Regular season opened on April 24th and will run through November 15th. Check out their new fishing map with the new CDFW regulations here.
Camp: More campgrounds are opening, and most are on the recreation.gov reservation system. Reserve your spot early!
Visit Bodie State Historic Park: Our beloved ghost town is open 9am-6pm seven days a week. Please bring exact cash or check ($8 adults, $5 kids, 3 and under free at self-pay station in the parking lot) and any essentials (plenty of gas, snacks, water, sunscreen, etc.) as there are no services available in the park.
Plan a trip for Memorial Day Weekend or this summer? Give their office a call at 800-845-7922 or visit
MonoCounty.org