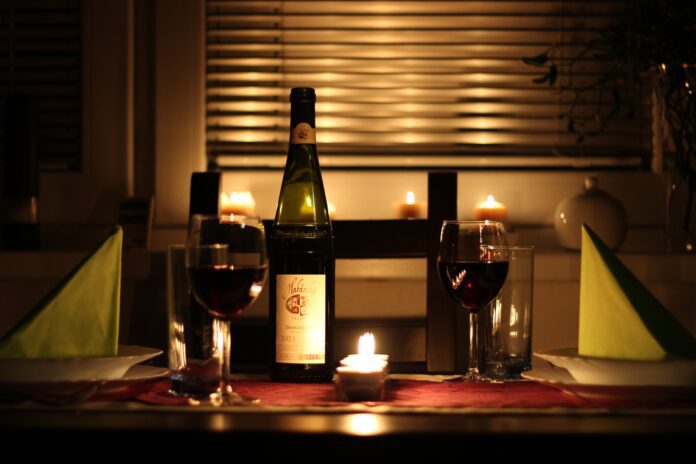 Suzanne Goin's Four-Course Dinner is Designed for Intimate Home Celebrations
a.o.c. by Chef Suzanne Goin and business partner Caroline Styne creates a four-course Valentine's Day celebration dinner for two from a.o.c., available for takeout and delivery.
Begin with a Lobster, Crab and Shrimp Louis with Schaner Farms Avocado, Beets and Thousand Island or vegetarian option of Schaner Farm Citrus and Avocado Salad with Roasted Beets, Arugula and Crushed Pistachios followed by Potato Gnocchi with Asparagus, Pecorino, Mint and Hazelnut Gremolata.
The main course offers a choice of Diver Scallops with Risotto Carbonara, Sugar Snaps, Pea Shoots and Meyer Lemon;
Slow-Roasted Wagyu Tenderloin with Chanterelles, Crispy Farro and Sauce au Poivre; or Chanterelles and Grilled Asparagus with Farro, Black Rice, Mustard Greens and Meyer Lemon Crème Fraîche.
The sweet ending is Pastry Chef Shannon Swindle's Chocolate Opera Cake for Two with Letterpress Dark Chocolate, Belize Cacao Ganache, Almond Praline and Griottines Cherries. The dinner is priced at $75 per person.
For those Valentines that seek added indulgence, a.o.c. offers caviar service – Russian Osetra (50 or 125 grams) with Blinis, Gaufrette Potatoes and Classic Garnishes, priced at $125 and $275 respectively.
Enjoy a selection of Valentine's Day cocktails, sparkling and wines curated by Caroline Styne available for takeout and delivery.
The Valentine's Day Dinner requires pre-order by February 11, 2021; Caviar Service requires pre-order by February 7, 2021. Ordering is via TOCK for pick-up and delivery by DoorDash.
a.o.c. valentine's day dinner
$75 per person
vegetarian option available
lobster, crab and shrimp louis
schaner avocado, beets and thousand island
or
schaner farm citrus and avocado salad
roasted beets, arugula and crushed pistachios
***
potato gnocchi for two
asparagus, pecorino, mint and hazelnut gremolata
***
choice of
diver scallops with risotto carbonara,
sugar snaps, pea shoots and meyer lemon
or
slow-roasted wagyu tenderloin with chanterelles,
crispy farro and sauce au poivre
or
chanterelles and grilled asparagus with farro,
black rice, mustard greens and meyer lemon crème fraîche
***
chocolate opera cake for two
letterpress dark chocolate, belize cacao ganache,
almond praline and griottines cherries
Requires pre-order by Thursday, February 11, 2021
Plus…
CAVIAR!!
Requires pre-order by February 7, 2021
russian osetra with blinis, gaufrette potatoes and classic garnishes
50 grams $125
125 grams $275
WHEN:
Valentine's Day Menu
Pre-order by Thursday, February 11, 2021
Caviar Service
Pre-order by February 7, 2021
To order through a.o.c., visit: www.aocwinebar.com
Available for delivery via DoorDash
WHERE:
a.o.c.
8700 W. 3rd Street, Los Angeles, CA 90048
310.859.9859