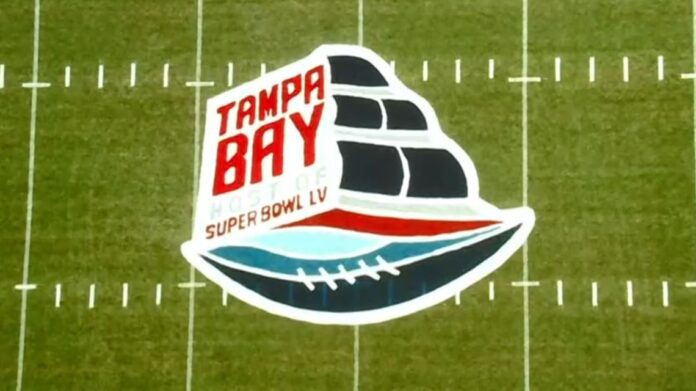 Guests Can Create a Custom Grazing Menu to Satisfy Every Armchair Quarterback
The Super Bowl LV menu includes…
a hearty Steakhouse Dinner for Two – a 32-Ounce Grilled Rib Eye Steak with Hash Brown Potatoes, Charred Young Broccoli, Caramelized Onions and Suzanne's Steak Sauce; as well as a BBQ Brisket Platter for 4-6 with Brioche Buns, Coleslaw and Baked Beans.
Lucques Catering, the full-service catering arm of The Lucques Group by Suzanne Goin and Caroline Styne, celebrate Super Bowl LV with private catering or à la carte takeout options to satisfy any armchair quarterback.
Lucques Catering also offers a serious lineup of snacks and grazing favorites to enjoy while watching the game –
Suzanne's signature Too-Hot-To Handle Spicy Wings with House-Made Ranch and Cucumber Relish; Pigs in a Blanket with Spicy Mustard; Deviled Eggs with Crème Fraîche and Chives; Shrimp Cocktail with Horseradish; Market Crudités with Green Goddess and Ranch; Cheese and Charcuterie Platter; Three Hummus Platter with Chickpea, Beet and Dried Fava Bean, Lavash, Labneh and Marinated Olives; and Three Cheese Torchio Mac and Cheese with Toasted Crumbs.
Everyone will want to dive into a platter of Super Bowl Sweets
– an assortment of Chocolate Brownies, Espresso Chocolate Crinkle Cookies, Big Dave's Eggnog Snickerdoodles, Caramel-Pecan Bars, Chewy Oatmeal Sandwich Cookies and "Fig Newton" Shortbread.
Enjoy a selection of Super Bowl cocktails and wines curated by Caroline Styne available for takeout and delivery.
All selections are designed and packaged with instructions for assembly or re-heating. Ordering for take-out is exclusively through TOCK for safety-compliant curbside pickup at Lucques Catering in Beverly Hills. Pickup hours are 10:00 a.m. – 1:00 p.m. on February 7, 2021. Delivery is also available with DoorDash and ordered through TOCK. Those seeking private full-service catering for small family gatherings can email info@lucquescatering.com or call 310.800.1789 for more information.
SUPER BOWL SUNDAY BY LUCQUES CATERING
Private events at Home
Pickup and Delivery
February 7, 2021
Pick up and deliveries
10:00 a.m. -1:00 p.m.
steakhouse dinner- $125
grilled rib eye steak for two
32 ounce
hash brown potatoes, charred young broccoli and caramelized onions
suzanne's steak sauce
football-watching favorites!
too-hot-to handle spicy wings (1 dozen) – $36
house-made ranch and cucumber relish
pigs in a blanket (2 dozen) – $36
spicy mustard
deviled eggs with crème fraîche and chives (1 dozen) – $24
shrimp cocktail (2 dozen) – $55
bbq brisket platter (serves 4-6) – $95
brioche buns, coleslaw and baked beans
market crudités – $48
green goddess and house ranch
cheese and charcuterie – $65
selection of artisanal cheese and charcuterie
three hummus platter – $55
chickpeas, beet and dried fava bean
lavash, labneh and marinated olives
three cheese torchio mac and cheese – $25
toasted breadcrumbs
super bowl sweets – $48
assortment of 2 dozen
chocolate brownies, espresso chocolate crinkle cookies,
big dave's eggnog snickerdoodles, caramel pecan bars,
chewy oatmeal sandwich cookies and "fig newton" shortbread
visit TOCK for complete selection
WHEN:
Private Catering: email info@lucquescatering.com
Take-Out and Delivery Ordering exclusively through TOCK: www.exploretock.com/lucquescatering
Pickup and Delivery on Sunday, February 7, 2021, ONLY
10:00 a.m. – 1:00 p.m.
WHERE:
Larder at Maple Drive / Lucques Catering
345 North Maple Drive
Beverly Hills, CA 90210