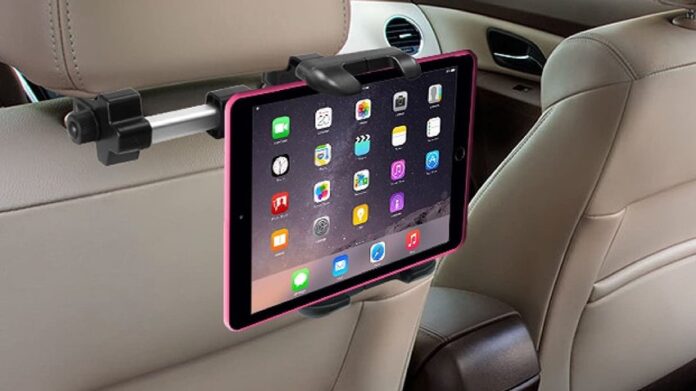 Let's face it. No one is really traveling too far any time soon. So….
Road trip hack: Share the Screen in your Backseat with a Headrest Mount
Of course you're going to play classic road trip games like I Spy and 20 Questions, but then…..?
Backseat entertainment is a vital to help your tiny travelers pass the time and keep from boredom
Whether it's an iPad for movies or your phone so the kids can play music and games, a headrest mount will ensure a seamless experience.