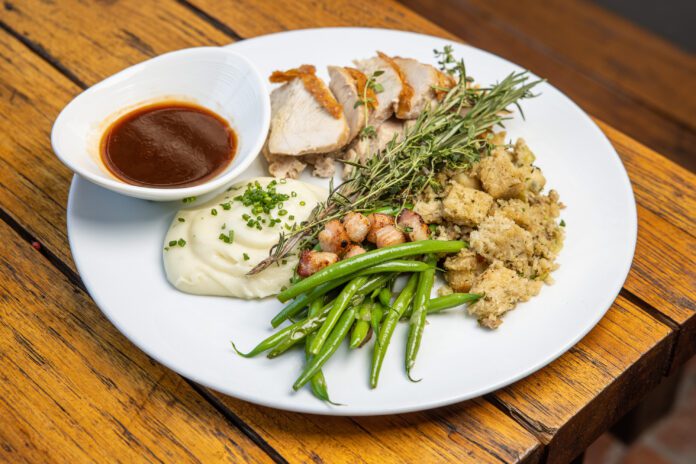 The Raymond 1886 is welcoming family and friends into this Historic Craftsman Cottage located in the heart of Pasadena this Thanksgiving where they will be offering a traditional family-style feast featuring new Executive Chef Jonathan Quintana's Thanksgiving Dinner Menu for Outdoor Patio Dining ($85 per adult, $50 per child ages 12 and under), Takeout or Delivery ($100 Dinner for Two – $200 Dinner for Four).
First Course
A choice of Butternut Squash Soup with pickled pomegranates, toasted pepitas seeds, and aged balsamic vinegar, or the Pear Salad comprised of Boston Bibb lettuce, sunchoke chips, pear chips, candied chestnuts, and a pear and sunchoke vinaigrette.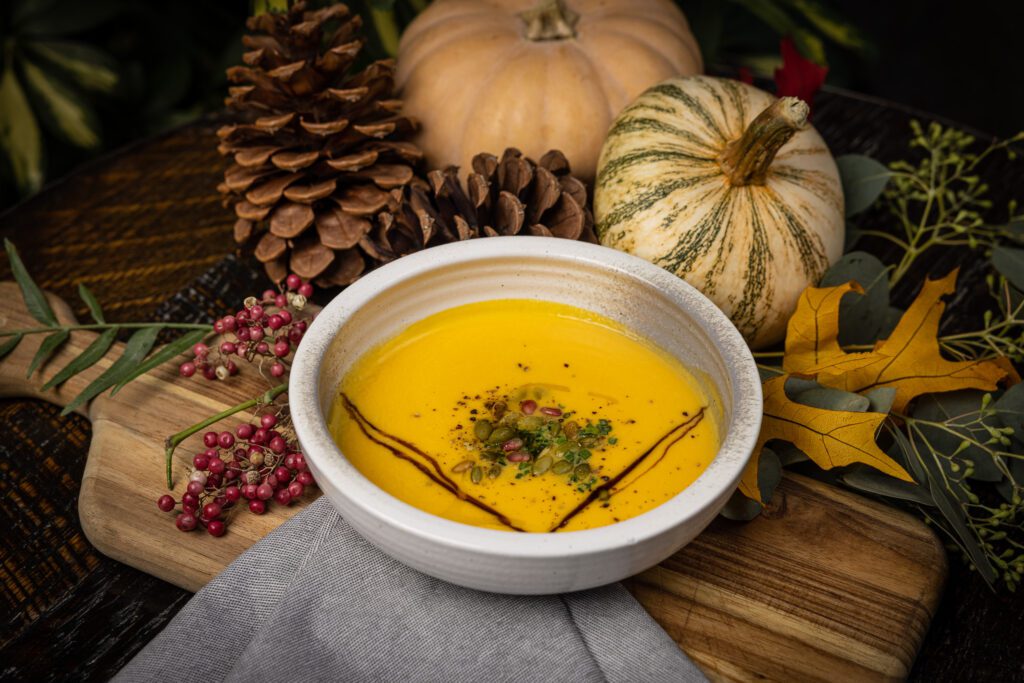 Second Course
A choice between the Mary's Free-Range Turkey Breast with turkey au jus, pomme purée, haricot verts with roasted peppers and Nueske bacon, apple sage sausage stuffing, and butter rolls; New York Steak with a Bordelaise, mushroom duxelles, pomme purée, haricot verts with roasted peppers and Nueske bacon, served with butter rolls, or the Curry Squash Risotto with braised Brussels sprouts, cranberries, sage and balsamic vinegar.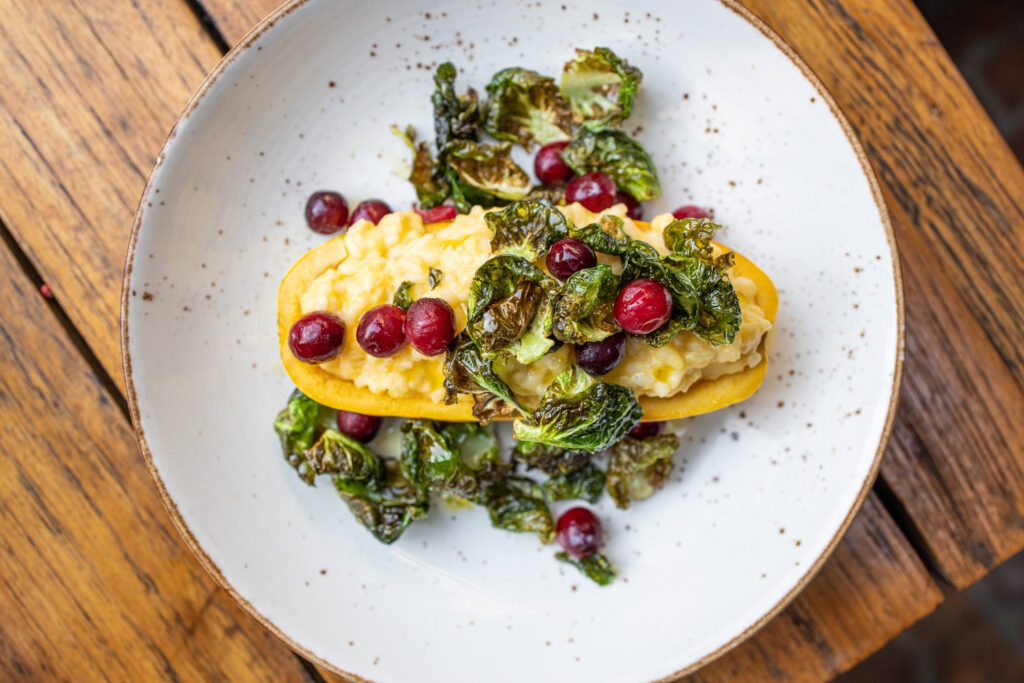 Dessert Course
features two delectable options including new Pastry Chef Raymond Morales's Pumpkin Cheesecake with maple mousseline and a buckwheat graham cracker, or a Pear & Almond Bread Pudding comprised of brioche, caramelized pear, and brown butter crème anglaise.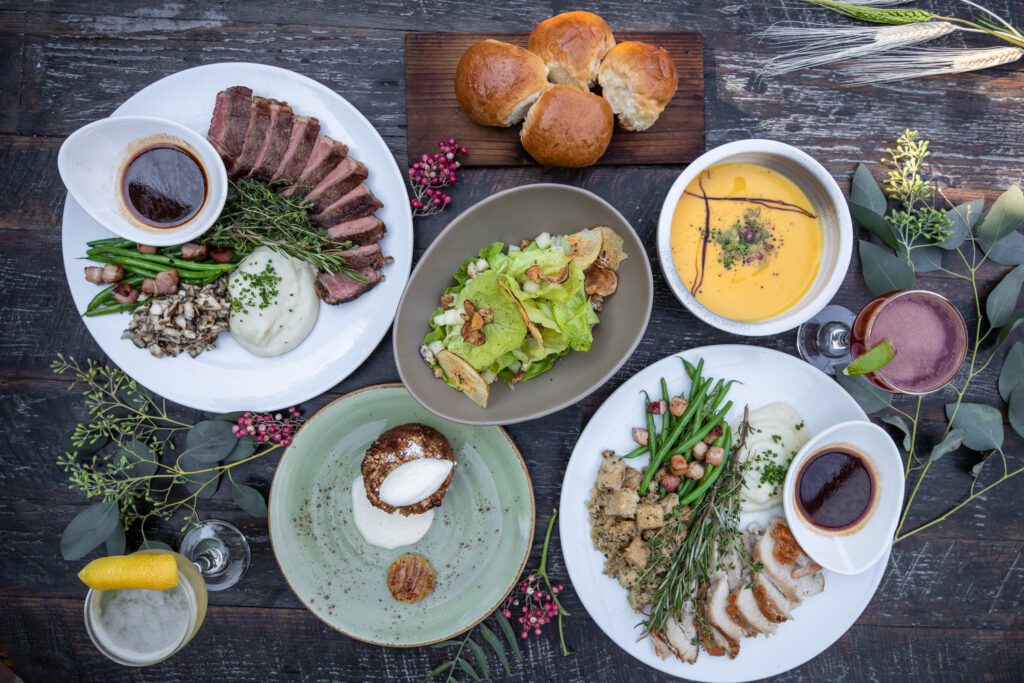 Guests of The Raymond 1886 can also get ready for a Fall flight and be thankful to celebrate with Charles H. Baker's Pan American Clipper.
The special 1886 Thanksgiving Cocktail is comprised of CAMUS VS Elegance, Applejack, Absinthe, homemade Grenadine syrup, and fresh hand squeezed lime, and it is sure to make passengers lose all sense of time.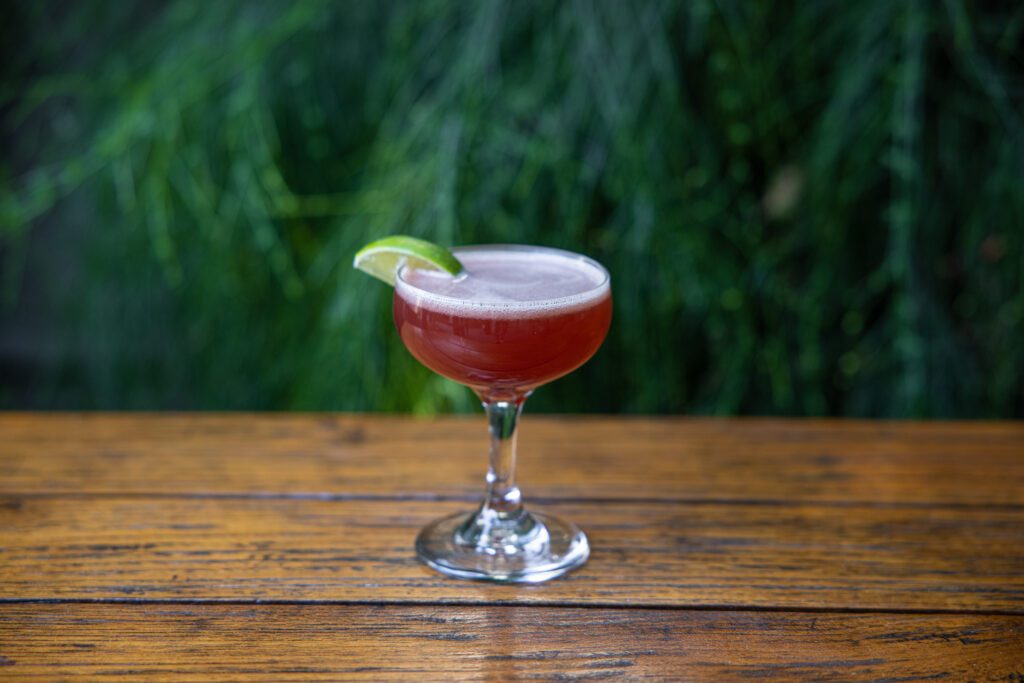 1886's Pan American Clipper is served as a Single Cocktail ($14 per person) when Outdoor Patio Dining at The Raymond 1886 on Thanksgiving or guests can sip and savor Two Cocktails ($28 in an 8-ounce Mason Jar) at home when ordering Takeout or Delivery!
The Raymond 1886 will offer Thanksgiving Dinner for $85.00 per adult and $50 for children ages 12 and under for Outdoor Patio Dining, or Thanksgiving Dinner for Two ($100) or Thanksgiving Dinner for Four ($200) for Takeout and Delivery;
The deadline to Pre-Order Thanksgiving Dinner for Takeout from The Raymond 1886 is Thursday, November 19th, 2020:
Guests can pick up their Thanksgiving Dinner Takeout via Curbside Pickup at The Raymond 1886 on Thanksgiving Day, Thursday, November 26th, 2020 from 9:00 am to 12:00 noon; The Raymond 1886 will be open on Thanksgiving Day, Thursday, November 26th, 2020 from 12:00 noon to 6:00 pm; 1250 South Fair Oaks Avenue, Pasadena, CA 91105; 626.441.3136; www.TheRaymond.com