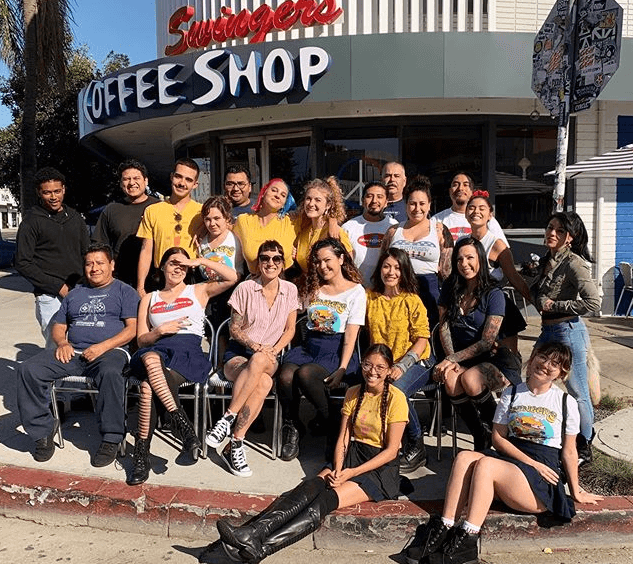 Sad days in Los Angeles with the official close of iconic diner Swingers.
The Beverly Boulevard restaurant initially launched in 1993 as an option for late-night, post-bar bites and college-y hangouts, and grew up into a nearly 30-year restaurant legend.
Rumors of Swingers closure had been swirling around April 1.
Ownership confirmed the closure of Swingers to news sources, saying the restaurant had enjoyed a great run, but was not looking to re-launch after the coronavirus pandemic.
Another location of Swingers on the Westside in Santa Monica closed in August 2019.
The Sean MacPherson-headed company, Committed, Inc., also confirmed the closure of its casual British pub the Pikey, which opened in 2012.
The plan for Pikey is to reformat the its space into a new restaurant at some point in the future.