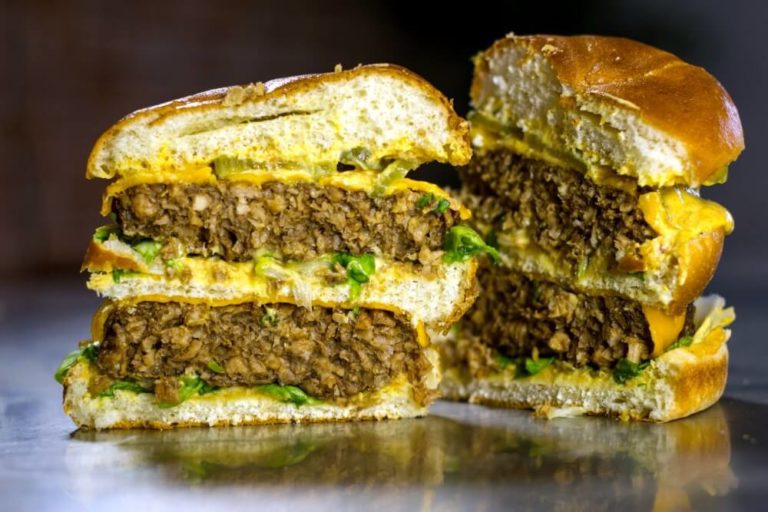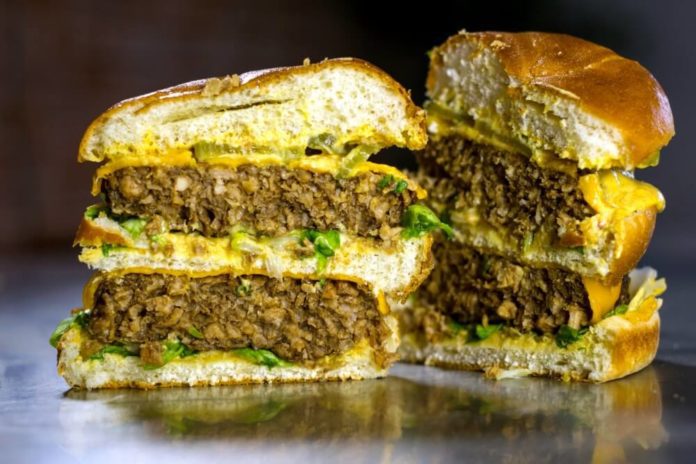 When I was younger there was a McDonald's around the corner from my house, and when my parents let my sister and I go there on our own, it was a treat.
We felt like grown ups. Of course if there wasn't anything fun in the Happy Meal we wanted a grown up meal, which meant a Big Mac, Fries and a Soda. That two-layer burger with the extra bun in the middle, cheese, onions, pickles, special sauce, and lettuce; so yummy. Gosh I can taste it right now.
But what do you do when you are Vegan?
McDonald's has made it clear that they don't intend to hop on the plant based or vegan wagon with adding a Beyond Burger or Impossible Burger to their menu.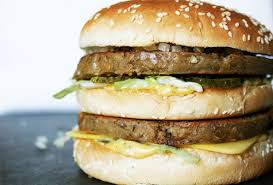 So your options are if you want your childhood craving of fast food, The Impossible Whopper, the Beyond Famous Star, and the Beyond Tacos at Del Taco to name a few.
So when I was on Facebook awhile back, and let's be honest who isn't on Facebook, I saw a posting that said
VEGAN BIG MAC!! EXACT COPYCAT RECIPE TO FOOL ANYONE!
Really? You don't say.
---
Beyond Meat Plant-based Burger Patties
---
Could I really have my childhood favorite again? So I watched the video. Now if I were you I would definitely go watch the video because it's fun to watch and see it prepared and all the steps, plus that's how I really got the desire and urge to make the Vegan Big Mac (V Big Mac). However, for those of you who don't want to watch the video, here is the recipe…
Vegan Big Mac – Makes one Big Mac
1 1/3 C Vegan Mayo (Veganaise)
2 1 tsp. Onion Powder
3 1 tsp. Garlic Powder
4 1 tsp. Paprika
5 2 tsp. Sweet Pickle Relish (heaping)
6 1 tsp. White wine vinegar
7 1 tsp. Finely Chopped White Onion
8 1/2 C Sliced Iceberg Lettuce
9 Sesame Seed Buns
10 1 slice Follow Your Heart American Cheese (Don't substitute with another cheese)
11 Fast foot dill pickle slices (I got mine at Ralph's)
12 1 Beyond Burger Patty (Use this not Impossible not sure why but the video says it's better and I agree)
Mix dressing (1,2,3,4,5,6)
Split Patty in half, form into 2 new patties
Cook for 3 min each side
Place cheese (10) on in last minute cooking, add a little water to pan and cover.
Assemble
Enjoy! Seriously Enjoy!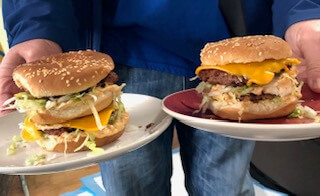 Ladies and gentleman, boys and girls, let me tell you eating this Vegan Big Mac was like I was back in McDonald's when I was a young girl with my sister. The only thing missing was the fries, which McDonald's aren't vegan anyway, and the box it came in.
I scarfed this burger down so fast.
My eyes popped out. I was trying to talk and say to my friend how delicious this was, but it was just too full.
---
Best Foods Vegan Dressing and Sandwich Spread, 24 oz
---
The V Big Mac was outstanding, the sauce, the sauce was spot on to the original McDonald's sauce, which got all over my hands just like the original Big Mac, the burger was juicy and delectable as it should, the onions were tangy, the pickles were sour and salty, I mean I am very picky about my pickles, I went out of my way to get the Fast Food Hamburger pickles to make sure they were the right ones, the cold iceberg lettuce crunch to the burger.
YES! That's a burger.
Reminds me almost like the Bob's Big Boy Original Burger, which also had two patty's a third bun, cheese, iceberg lettuce and a special sauce.
Eating the V Big Mac was magical.
Plus I felt healthier eating this Big Mac then the McDonald's version. I wouldn't mind eating this V Big Mac once a week. Next time I am going to make fries to go with it. So in the end it's fine that McDonald's doesn't want to hop on board with the rest of the Fast Food chains using the plant based meats, I can just make my own Vegan Big Mac.