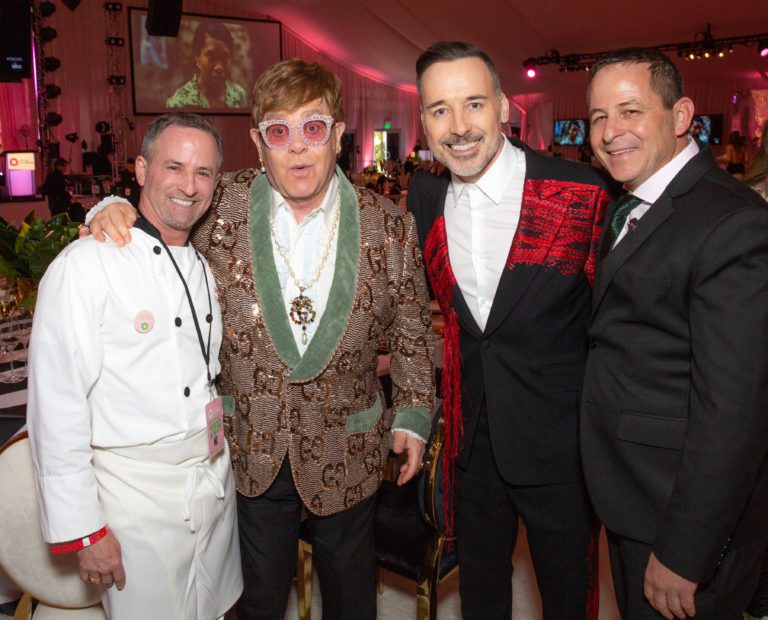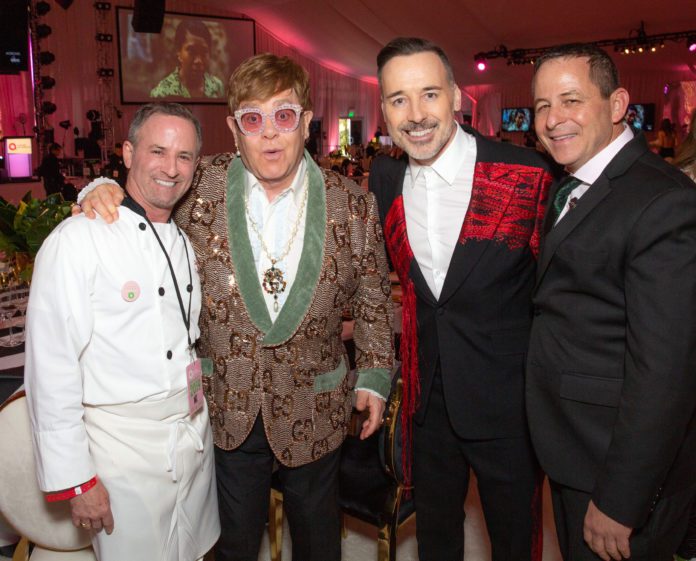 Award Season early is booming this year, Crumble Catering's Chef Wayne Elias – is in high gear as the official caterers for the Elton John AIDS Foundation Academy Awards Viewing Party.
For the sixteenth year in row, they will create an unparalleled five-course dining experience at West Hollywood Park on Sunday, February 9, 2020.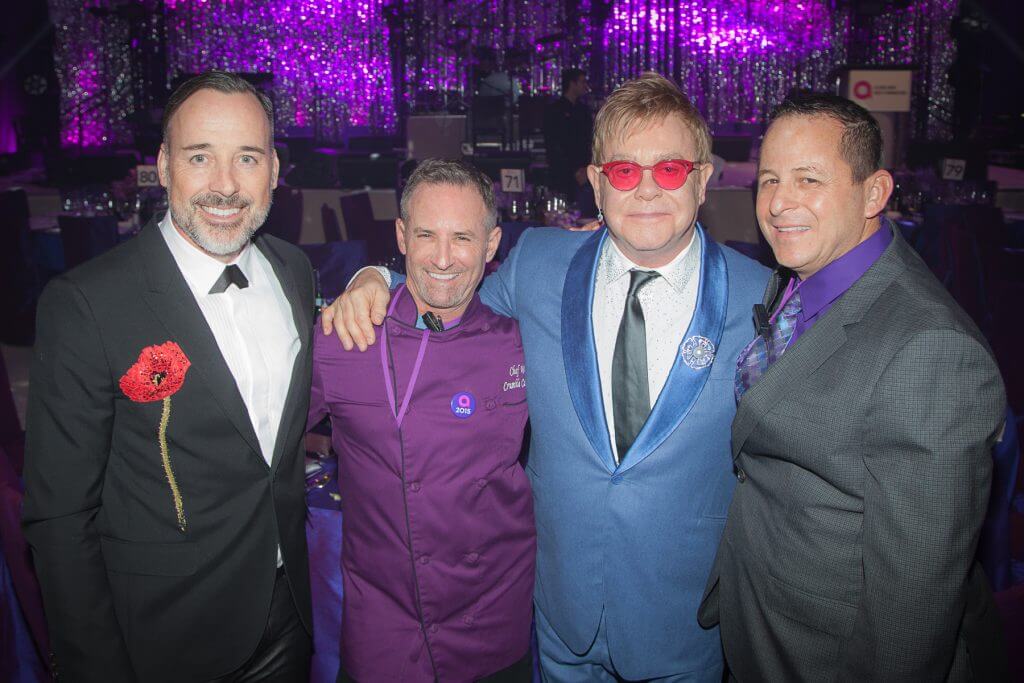 This massive one-thousand-meal undertaking is seamlessly executed in three hours by a team of over 150 Crumble Catering staffers tasked with serving Hollywood's biggest A-listers. 
Chef Wayne and his business partner Chris Diamond, co-owners of Crumble Catering and the Los Feliz restaurant Rockwell: Table & Stage, continue to be Hollywood's "go-to" culinary team.  And when it comes to preparing a mouth-watering and inspirational cuisine, nobody does it better.
Diamond remarked, "There is simply no event that excites us more than being a part of the Elton John AIDS Foundation on a vital cause-driven night for raising funds."  Adding, "We are always thrilled to create a magical experience on Hollywood's biggest night of the year!"
---
Advertisement

---
Chef Wayne works hand-in-hand with Diamond, his sous-chefs and the Foundation, to create a one-of-a-kind-menu for the festive gathering of VIPs and donors. 
Mammoth digital screens broadcasting the Oscar telecast live, while fund-raising activities happen during commercial-breaks, as the five-course dinner is served.
While interior design themes change yearly, West Hollywood Park is transformed into magical city-within-a-city, with a sprawling array of custom-built connecting pavilions featuring lavish décor, sponsor display, along with state-of-the-art lighting, projection. The army of 150 servers and bartenders are supplemented by a kitchen staff of 70 to make the split-second timing and execution for the night simply flawless.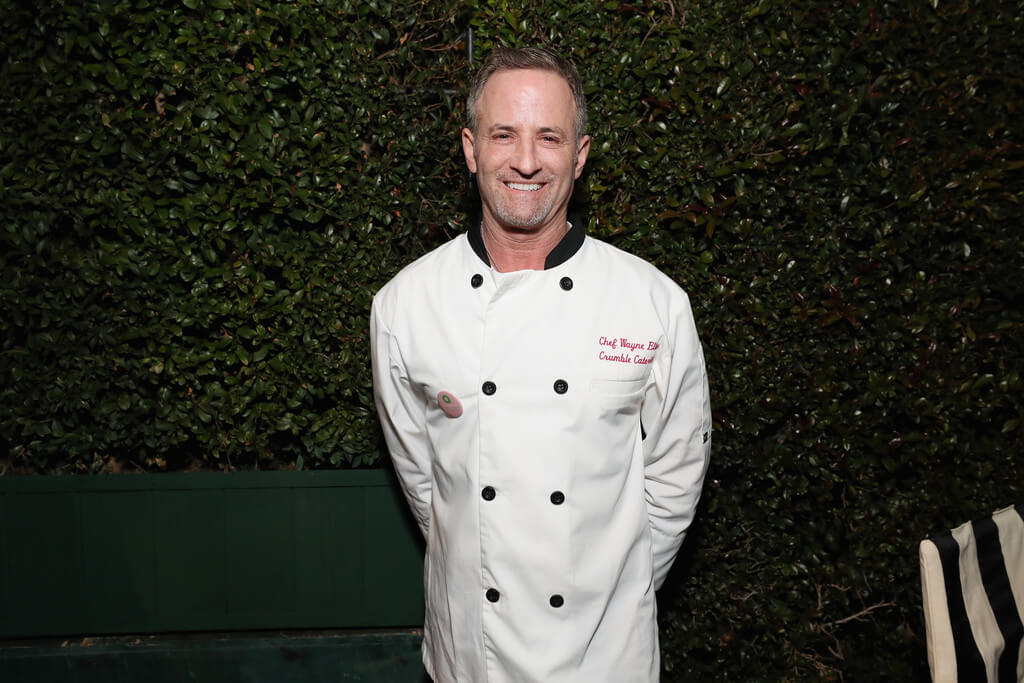 Elias commented, "This evening is a special night that we have the opportunity to help the EJAF fight the epidemic. Creating an evening to remember with great food and music at the viewing party. My team and I are so blessed to give back to this charity with our skills and expertise in preparing an amazing meal for a night to remember.
Since 1992, the Elton John AIDS Foundation has raised more than $450 million for people affected by the epidemic, helping prevent infections, provide treatment and services, and motivate governments to end AIDS. 
Crumble Catering has catered hundreds of A-list events from Harry Potter to Criminal Minds Beyond Borders, to Creed, Live by Night; along with cast and crew screenings for Argo, Coat of Many Colors, and Cloud Atlas. Most recently Crumble Catering has provided services to major events and premieres for Blade Runner 2049, CHIPs, Jumanji, Paddington 2, Spider-Man Homecoming, Steven Tyler Grammy Viewing Party for Janie's Fund, John Varvatos, Maxfields, and more!  Whether it's an elegant dinner for 10, or a major corporate party for 5,000, Crumble Catering can make it effortless and fun. For more information: CrumbleCatering.com