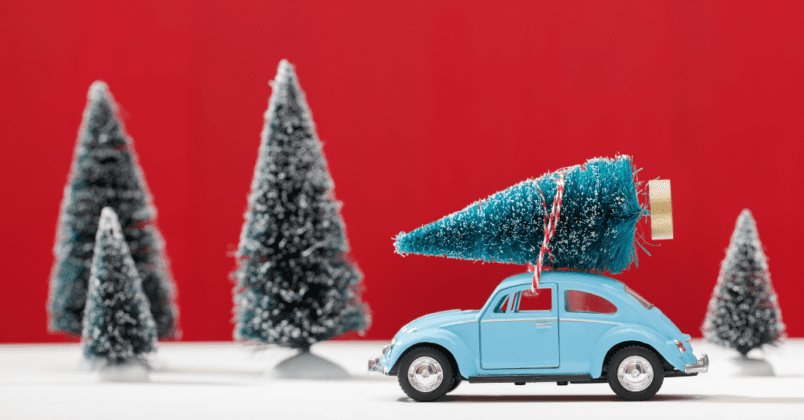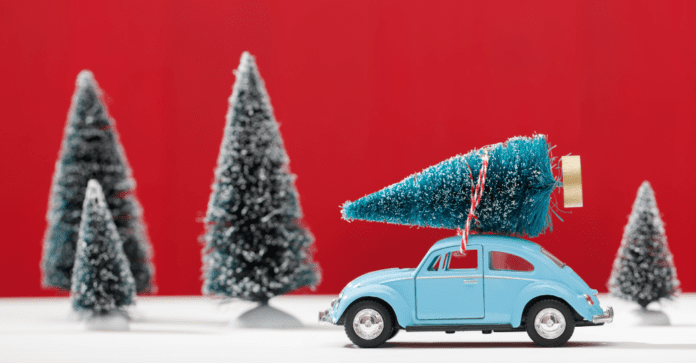 During the special seasons, amazing light shows all through Los Angeles carry the city to life each evening. From conventional lighting events to "merry mayhem" at well-known attractions and neighborhoods all through the city, here are the best holiday light shows in LA.
Moonlight Forest – Los Angeles Arboretum (Nov. 9, 2019 – Jan. 12, 2020)
The Los Angeles County Arboretum and Botanic Garden invites you to experience the Moonlight Forest, an unforgettable evening of art, culture and discovery that celebrates the ancient tradition of Chinese lantern art. Master artisans from China's Sichuan province have crafted a dazzling array of lanterns for this year's festival; step into a winter wonderland with playful penguins and cuddly sled dogs in the new Polar Dreams experience. The festival offers food trucks, cafe and a full bar – no outside food or beverages.
The exhibition route is a gentle one-mile walk and takes about an hour. The festival is accessible for strollers, wheelchairs and mobility assisting devices. Wheelchairs are not provided and cannot be rented on site.
Moonlight Forest is on view Wednesday to Sunday from 5:30-10pm. Ticketed entry times are 5:30pm, 7pm and 8pm. Tickets can be purchased online at the Moonlight Forest website and at the box office during Arboretum business hours (9am – 4:30pm, Monday – Sunday) and during event hours, limited to capacity. Moonlight Forest does not guarantee ticket availability at the box office on the day of the event. Due to high demand the Arboretum strongly recommends buying advance tickets to guarantee entry. Group sales are available.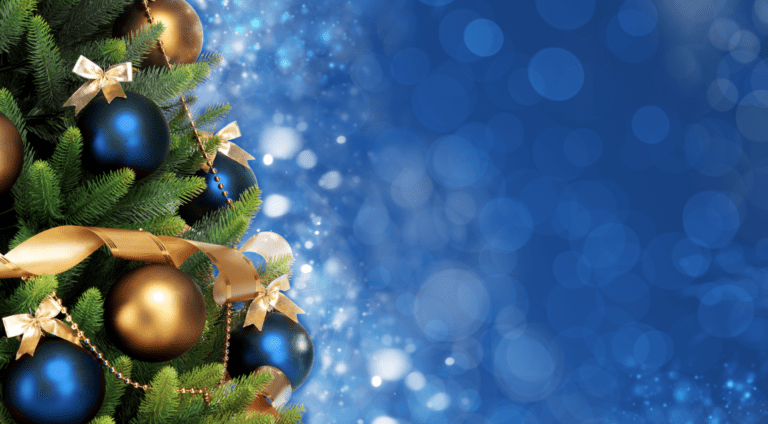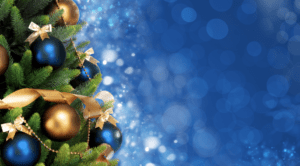 Rodeo Drive Holiday Lighting Celebration (Nov. 14, 2019)
BOLD Holidays 2019 will kick off with the Holiday Lighting Celebration along Rodeo Drive on Thursday, November 14 from 5–8 p.m. DJ CoryLive! will warm up the evening followed by Jazz ensemble The Cufflink Crooners, while contemporary and hip-hop dance numbers will thrill with holiday pop. Tony, Emmy and Golden Globe award-nominated TV actor and Broadway performer Matthew Morrison will take the stage for a special headlining performance of holiday songs, along with a sneak peek from his upcoming 2020 album of Disney classic covers.
The evening will be capped by Beverly Hills Mayor John Mirisch and fellow City Council members, who will illuminate the length of Rodeo Drive and its iconic palm trees with an abundance of sparkle before a dramatic and glittering grand finale of fireworks.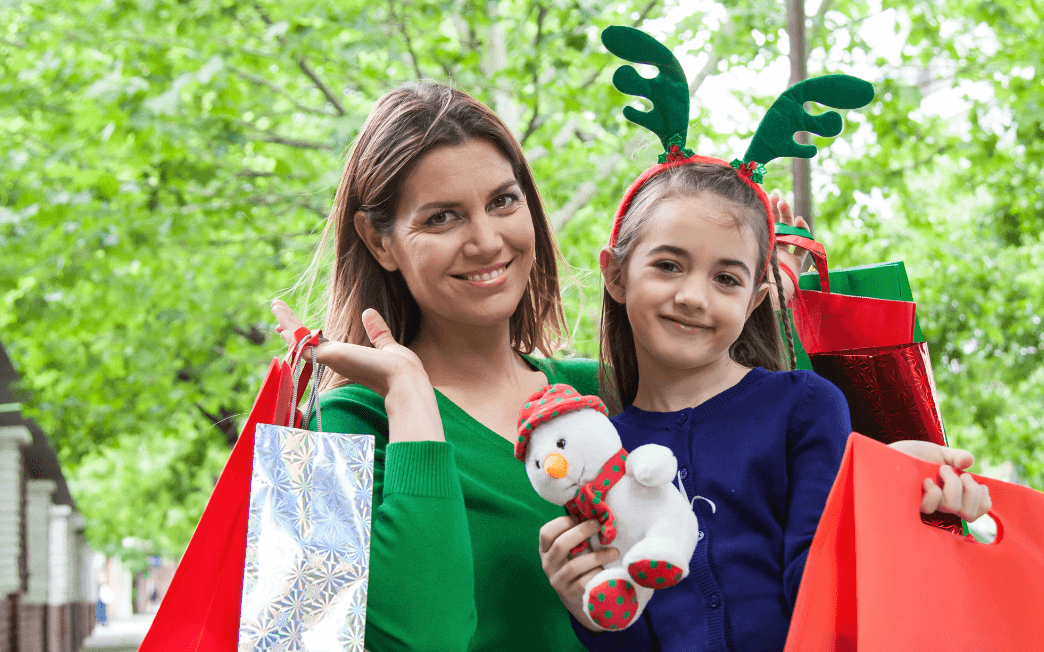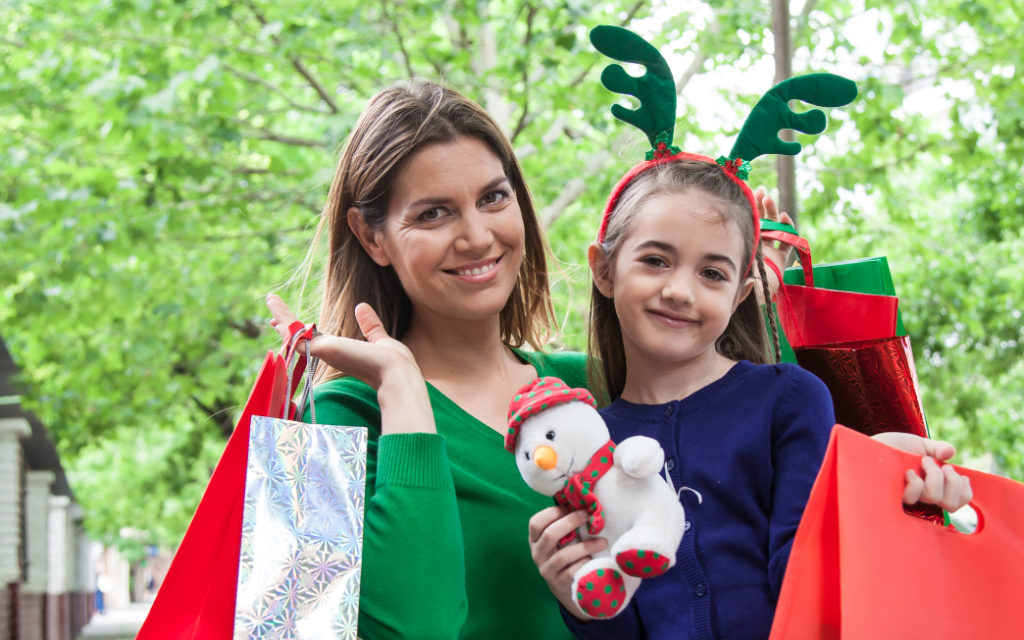 LA Zoo Lights (Nov. 15, 2019 – Jan. 5, 2020)
Since its debut in 2014, LA Zoo Lights has grown into a can't-miss holiday light experience. Glowing animals welcome you as you embark on an unforgettable night time journey that includes the world's largest illuminated pop-up storybook, a magical disco ball forest, giant glittering snowflakes, and a twinkling tunnel filled with dynamic swirls of color. This year's event features more light animals than ever before, spectacular new additions – both hand-crafted and high-tech – and returning favorites.
Take a self-guided 60- to 90-minute stroll through a large area of the Zoo filled with wildlife-inspired displays, dynamic lights and projections, immersive interactive experiences, fabulous photo ops, and seasonal magic.
Explore a wild wonderland of light and discover more light animals than ever before – with tigers, lions, macaws, monkeys, meerkats, and flamingos "decorating" the Zoo just for you.
New this season: see the world's largest illuminated pop-up storybook!
Take photos with Santa in a charming new setting on select dates. Photos with Santa require an additional fee and are offered on a first-come, first-served basis.
Admission for this all-ages evening program is separate from daytime Zoo admission. No live animals other than the LAIR (Living Amphibians, Invertebrates, and Reptiles) and Asian elephants will be on display during evening events.
LA Zoo Lights is open nightly from 6 p.m. to 10 p.m. Closed on Thanksgiving Day (November 28), Christmas Eve and Christmas Day. For more info and to purchase tickets, visit www.lazoolights.org.
Note: the Safari Shuttle will not be running during LA Zoo Lights. For guests who may not be able to walk the entire route, wheelchairs are available for rent on a first-come, first-served basis.
VIP EXPERIENCES
Several VIP Experiences are available during LA Zoo Lights, including an Overnight Adventure that includes a guided tour of LA Zoo Lights, meals (dinner, snack, and continental breakfast), indoor overnight "camping," a beastly bedtime story, morning animal encounters, and more. Priced at $85, the Overnight Adventure is available on November 23-24, December 7-8, December 14-15, and January 4-5. For more VIP Experiences and to purchase tickets, visit the LA Zoo Lights website.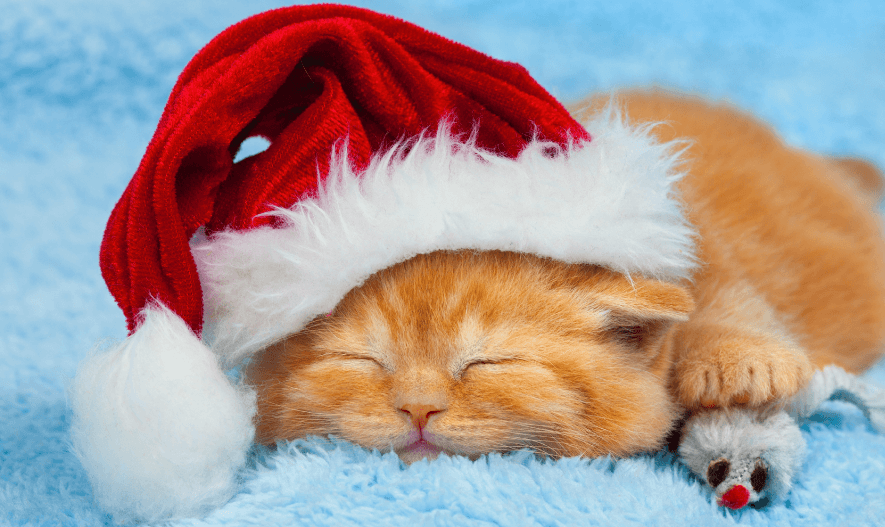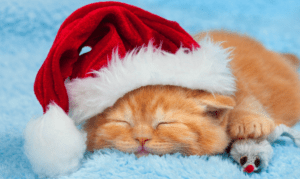 Light the Night – Westfield Topanga & The Village (Nov. 15, 2019)
Experience the magic of the holidays at the annual Light the Night, taking place at The Village at Westfield Topanga on Friday, November 15 from 7pm-9pm. Hosted by AJ Gibson, this event will include family-friendly musical performances by Snowfall, a Rockette-style performance by LA Follies, as well as an energetic dancing and singing act with Mini Pop Kids. Rejoice in the season's first snowfall, a visit from Santa, and more!
Westfield Rewards members can also enjoy exclusive treats from retailers at the Rewards Corner, located outside Lucille's Smokehouse Bar-B-Que. The first 200 Westfield Rewards members who check in at the center court Rewards Tent (by Veggie Grill) will receive a free camper mug.
While this event is free, Westfield appreciates your donation of a new, unwrapped toy for the San Fernando Valley Rescue Mission. Standing-room-only space is available on a first-come, first-served basis.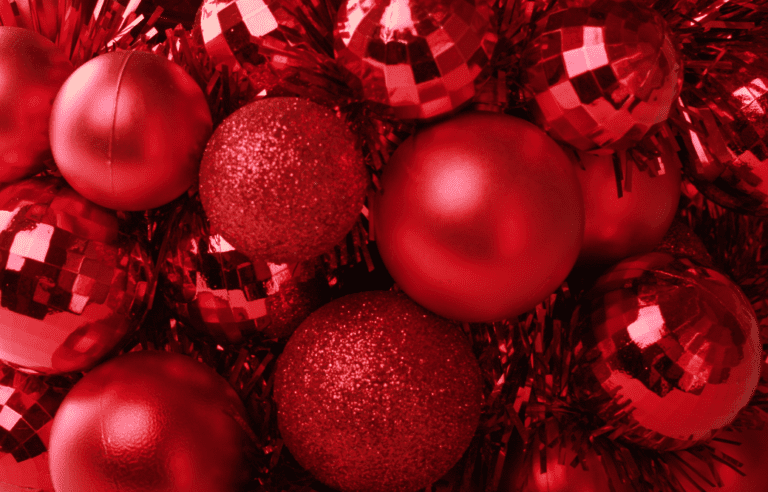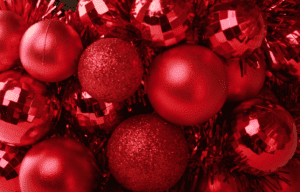 Enchanted: Forest of Light – Descanso Gardens (Nov. 17, 2019 – Jan. 5, 2020)
Enchanted: Forest of Light is an interactive nighttime experience that features a one-mile walk through stunning lighting displays in some of the most beloved areas of Descanso Gardens in La Cañada Flintridge. Many of the large-scale light displays are interactive, allowing visitors to manipulate the lights and sounds.
While guests usually take about an hour to walk through Enchanted, Descanso Gardens recommends allowing at least 90 minutes to enjoy the experience. Evenings in La Cañada Flintridge can be chilly – for their comfort, guests are encouraged to dress warmly and wear walking shoes. Enchanted is accessible for strollers, wheelchairs and mobility assistance devices.
Enchanted: Forest of Light runs daily 5:30 -10 p.m., from Sunday, November 17 to Sunday, Jan. 5, 2020. The event is closed on December 24 (Christmas Eve) and December 25 (Christmas Day). Tickets are timed and must be purchased in advance. General Admission tickets start at $28, with a 15% discount for Descanso Gardens members. To purchase tickets, visit the Enchanted website.
Union Station Tree Lighting & Cocoa Concert (Nov. 21, 2019)
The landmark Union Station in Downtown LA is hosting the annual Tree Lighting & Cocoa Concert under the stars on Thursday, November 21. Union Station will be transformed into a winter wonderland featuring "Cocoa Bars" with Elftenders, Santa selfies and a "Candy Cane Lane" where a custom neon photo-op will make your season bright alongside a soaring Candy Cane Queen and holiday-themed arts, crafts, interactive games and entertainment. Don't miss the marshmallow eating contest where winners will celebrate their sweet victory with prizes and sticky fingers!
Taking place on the station's south patio, the family-friendly holiday celebration features performances by the Grand Arts Chamber Singers, The Beverly Belles and the Toy Soldiers Drumline. Inspired by the sound of vintage "Girl Groups" from the 1930s, '40s, '50s and '60s, The Beverly Belles will deliver an acapella celebration of the season. The Toy Soldiers Drumline will harness the awesome power and speed of their sticks to bring rhythm to the festive evening.
The event begins at 6:30 p.m. with the tree lighting scheduled for 7:15 p.m. The Tree Lighting kicks off a month-long series of free "Cocoa Concerts" at Union Station (Fridays – December 6, 13, 20).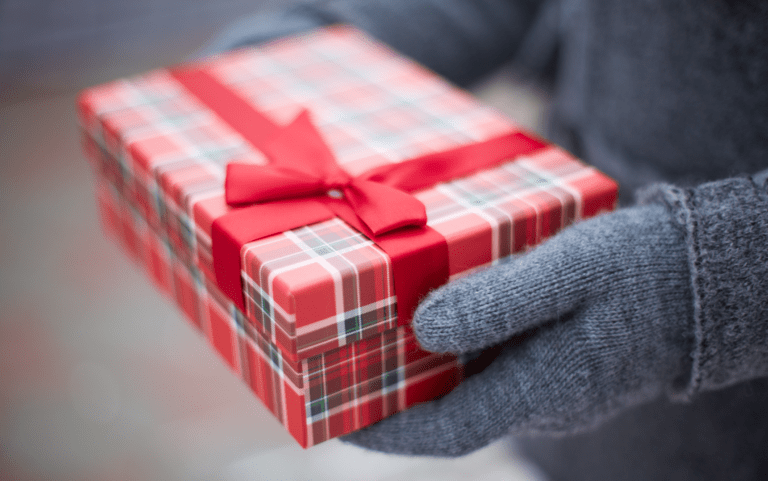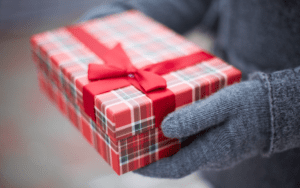 LA County Christmas Tree Lighting – Music Center Plaza (Dec. 2, 2019)
On Monday, December 2 usher in this festive time of year with the official lighting of the LA County Christmas tree at the Music Center Plaza. Enjoy holiday favorites from chamber music ensemble Brass Pacifica and chorale performances. Grab your coworkers, friends and family to celebrate the light and love of the holidays. And there's free hot chocolate! The tree lighting ceremony is free, open to all ages and takes place at 5 p.m.
Grand Park's Winter Glow (Dec. 6-25, 2019)
Expanded across Grand Avenue to include the newly renovated Music Center Plaza, Grand Park's Winter Glow returns for its second annual nighttime public art display, offering an immersive experience that will span two Downtown LA locations this holiday season. As the days shorten and darken, the park will celebrate light as a giver of warmth, a source of beauty and the key component to bringing people together during the fall and winter months. Families and friends will make new holiday memories as they stroll through an illuminated and interactive art installation. Familiar pathways and historic fountains will lead to exciting new discoveries as the latest in light and projection technology transforms spaces on The Music Center Plaza and in Grand Park.
Holiday Lamplight Celebration – Heritage Square (Dec. 7-8, 2019)
Discover the ghosts of the past, present and future at the annual Holiday Lamplight Celebration Tours, taking place at Heritage Square Museum on Saturday and Sunday, December 7-8. What if the former occupants of the historic homes at Heritage Square need to learn the true meaning of the Holiday Spirit? Heritage Square will answer this question with a fictionalized re-telling of Charles Dickens' classic, A Christmas Carol.
Tours begin at 4 p.m. with a new tour starting every 20 minutes. Admission is $45 for adults, $40 for HSM Members, and $15 for children over 6 years old. Advance reservations only, tickets are on sale at Brown Paper Tickets. Included with admission is an immersive experience and a reception of delicious libations and tasty appetizers. This program is not suitable for children under 6 years old. As an evening tour, guests need to be aware of dimly lit conditions, walking on uneven surfaces, up-and-down steps, and long periods of standing.
Tree Lighting Ceremony – The Abbey Food & Bar (Dec. 1, 2019)
Each year, The Abbey Food & Bar in West Hollywood commemorates World AIDS Day on December 1 with its Tree Lighting Ceremony. The 10th annual event is taking place 6-8 p.m. on December 1 in collaboration with the Elizabeth Taylor AIDS Foundation.
Venice Sign Holiday Lighting (Dec. 7, 2019)
Now in its eighth year, the Venice Sign Holiday Lighting has become a beloved tradition of changing the lights of the famous Venice Sign from white to red and green for the holidays. Windward Avenue east of Pacific Avenue will be closed for the event, which takes place on Saturday, December 1 and includes live music, a poster contest and activities for the whole family. The festivities start at 6:15 p.m. on Windward and the holiday lighting of the Venice Sign is scheduled for 8 p.m.
Marina Lights – Burton Chace Park (Dec. 1-31, 2019)
Marina Lights will cast a festive glow on Burton Chace Park from 4–10 p.m. nightly in December. Make it a fun family outing with dinner at one of the Marina's waterfront restaurants, then a walk around the park and enjoy the light displays. Select Saturdays feature free entertainment, a warming station and refreshments for purchase.
Highlights include Holiday Music by The Wonderelles and The Voices of Christmas; free Saturday night movie screenings, Snow Wonder, featuring tons of real snow (December 14); Holiday Boat Parade (December 14), and Glow Party & Fireworks on New Year's Eve. For more info, check out the Visit Marina del Rey page.
Christmas Tree Lane Lighting Ceremony (Dec. 14, 2019)
The 99th Annual Christmas Tree Lane Lighting Ceremony and Winter Arts & Crafts Festival is taking place on Saturday, December 14. Located just north of Pasadena on Santa Rosa Avenue in Altadena, Christmas Tree Lane is the oldest large-scale Christmas lighting spectacle in the United States. Every Christmas season since 1920, the majestic deodars on the "Mile of Christmas Trees" are strung with 10,000 lights. The festive lighting ceremony attracts thousands of revelers from around the area, as well as local choirs, marching bands, solo performers, and of course – Santa Claus. Christmas Tree Lane was added to the National Register of Historic Places in September 1990 and is designated a California Historical Landmark.
Candy Cane Lane (December 2019)
Every year, an eight square-block area of the San Fernando Valley neighborhood of Woodland Hills is transformed into Candy Cane Lane, a dazzling celebration of lights, figures and artificial snow. Candy Cane Lane is an informal group of Woodland Hills homeowners who collectively put on an amazing holiday display of lights and decorations each year. Candy Cane Lane has been a Woodland Hills tradition since 1952, and participants try to outdo each other with their light displays. Santa is often seen posing for photos with children and some of Santa's elves have been glimpsed roaming the neighborhood. The annual event begins on the second Saturday of December and lasts through the end of the year.
Candy Cane Lane is located at the intersection of Lubao and Oxnard Streets in Woodland Hills. Visitors drive slowly down the street with their headlights dimmed so that everyone can enjoy the lights. The closest exit is Winnetka, off the 101 freeway. Residents ask that visitors drive by no later than 10 p.m. on weeknights and 11 p.m. on weekends.
Sleepy Hollow Christmas Lights Extravaganza (December 2019 – January 2020)
Its name sounds more like a place you'd visit on Halloween, but the Torrance neighborhood of Sleepy Hollow has been embracing the Christmas spirit for decades with spectacular holiday light displays. Begin your visit to the Sleepy Hollow Christmas Lights Extravaganza from Pacific Coast Highway in Torrance, then slowly drive or stroll along Robert Road, where every house is decorated and the tree-lined street is glittering with lights. Local kids will often sell hot cocoa to visitors as they pass by their houses. The Sleepy Hollow christmas lights start brightening the holidays the first full weekend of December and last until the first week of January.