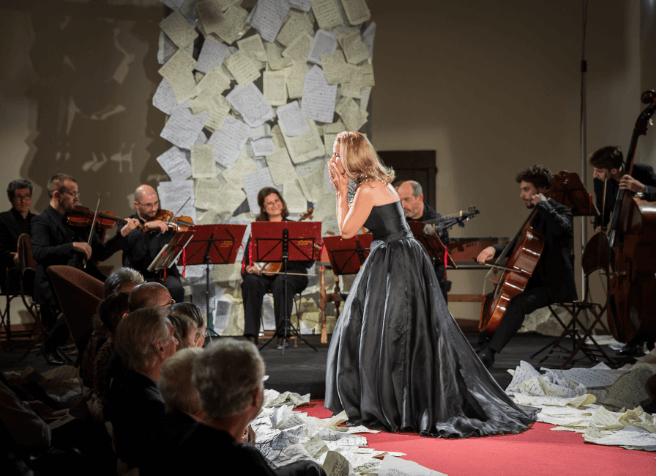 The name "Monteverdi" is a carefully chosen homage to Claudio Monteverdi, the 16th century Italian humanist, composer and father of modern opera.
From the start, founder and owner Michael Cioffi envisioned Monteverdi as not an ordinary hotel, but an experience of the best life has to offer – the best in design, architecture, music, art, cultural engagement, and food and wine. He dreamed of creating a place where human senses are stimulated and indulged; a place where guests could leave behind the banalities of everyday life and engage with the arts in a beautiful setting. As such, the Monteverdi property proudly includes a number of fine arts performance and exhibition spaces.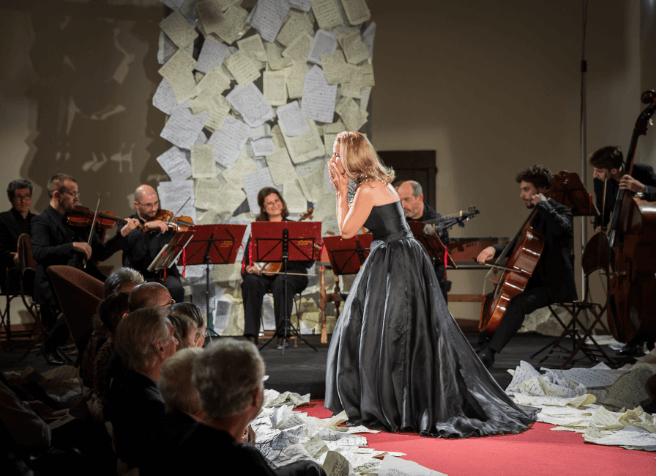 The meticulously restored 14th century Sant'Andrea church serves as a classical music and lecture venue. The Monteverdi Lounge, crowned by a Fazioli grand piano, hosts musicians across various genres, from jazz to accordion.
The Monteverdi Art Gallery features art exhibitions by leading international contemporary artists like Matt Connors, Monster Chetwynd, Billy Sullivan, Anthea Hamilton and Laure Prouvost, winner of the 2013 Turner Prize and France's artist representative to the 2019 Venice Biennale.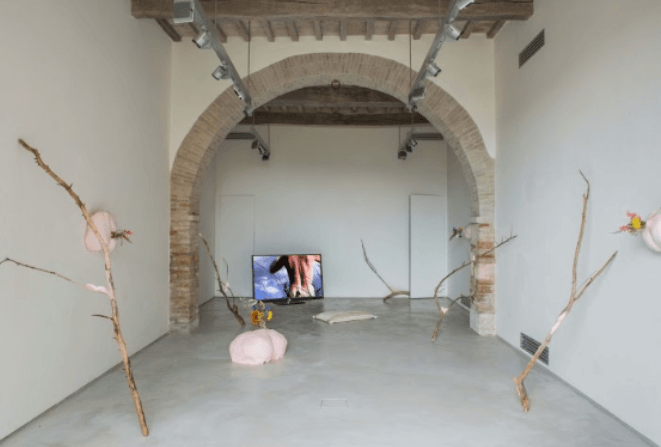 Monteverdi's Artists and Scholars in Residence programs bring internationally acclaimed artists, musicians, and thinkers to Monteverdi to share and create work.
The frequent arts events are open to both hotel guests and the public, with the aim of inspiring and delighting every guest. Past residents have included conductor Sir John Eliot Gardiner; Grammy-winning violinist, Joshua Bell; film director Wes Anderson; British novelist Olivia Lainge; world-renowned musicians and vocalists such as Jennifer Larmore, Matthew Polenzani, Michael Barenboim, Ian Bostridge, Leif Ove Andsnes and Emmanuel Pahud, as well as Grammy-winning producer and recording artist Steve Tyrell, who performs while sharing his intimate knowledge of the Great American Songbook annually at Monteverdi.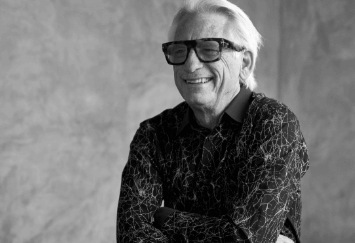 In selecting the visual artists for Monteverdi's Art Gallery, Mr. Cioffi consults with Sarah McCrory, with whom he is building a permanent collection for the hotel. Ms. McCrory is the Director of the Goldsmiths Centre for Contemporary Art at the University of London. She is the former curator of Glasgow
International and of Frieze Projects and Film. In selecting the performing artists for Monteverdi, Mr. Cioffi consults with Sir John Eliot Gardiner, in addition to Angelo Gabrielli and Giulio Castronovo of Stagedoor, the leading agency in the world for classical musicians and singers.
For more information on Monteverdi Tuscany, please visit: